The England and Wales Cricket Board is adamant a new documentary alleging widespread corruption in the international game does not compromise the integrity of any England players, past or present.
The Al Jazeera network released 'Cricket's Match Fixers: The Munawar Files' on Sunday, during which it alleged to have uncovered evidence of 26 planned spot-fixes in 15 international matches – including seven involving England players.
The claims cover Test, one-day international and Twenty20 international matches from the early part of the decade and revolve around the manipulation of so-called 'session betting', where wagers are made on how many runs will be scored in a specified number of overs.
Al Jazeera also allege five of the matches involve players from Australia, with three concerning Pakistan, and aired a sequence which it says involves an England international – whose voice is distorted – on a call to an alleged match-fixer in 2011.
The ECB issued a strongly-worded response, in which it was critical of the Al Jazeera files it had been given access to, and said internal analysis had yielded no cause for concern.
"ECB takes its responsibilities on anti-corruption and preserving the integrity of cricket very seriously," it read.
"Whilst the limited information we have been given by Al Jazeera is poorly prepared and lacks clarity and corroboration it has been properly assessed.
"Analysis of this by the ECB Integrity Team has cast no doubt on the integrity or behaviour of any England player, current or former."
The general manager of the International Cricket Council's anti-corruption unit, Alex Marshall, confirmed the body was already looking into the claims and appealed for the complete assistance of Al Jazeera, which has passed its files to Interpol.
"The investigation into these allegations has already commenced and will run alongside a number of other live unrelated investigations," said Marshall.
"We have made repeated efforts to engage with the broadcaster as it can play such a crucial part in the full and thorough investigation it has called for. However, I must refute the assertion that cricket does not take the issue of corruption seriously, we have more resources than ever before working to rid our sport of corruption."
Cricket Australia chief executive James Sutherland said the organisation "takes a zero-tolerance approach against anyone trying to compromise the integrity of the game, and to suggest anything otherwise is unsubstantiated and incorrect".
Sutherland added in a statement that CA's integrity unit "have not identified any issues of corruption by any current or former player," and that they were working with the ICC's anti-corruption unit.
Meanwhile, on England's ongoing tour of Sri Lanka Jonny Bairstow is facing a battle to be fit for the start of next month's Test series.
The wicketkeeper-batsman sustained ligament damage in his ankle while playing football on Friday and has been ruled out of Tuesday's final one-day international and the subsequent Twenty20.
The ECB has said Bairstow will be "monitored and assessed on a daily basis" as preparations get under way for the first Test in Galle, which begins on November 6.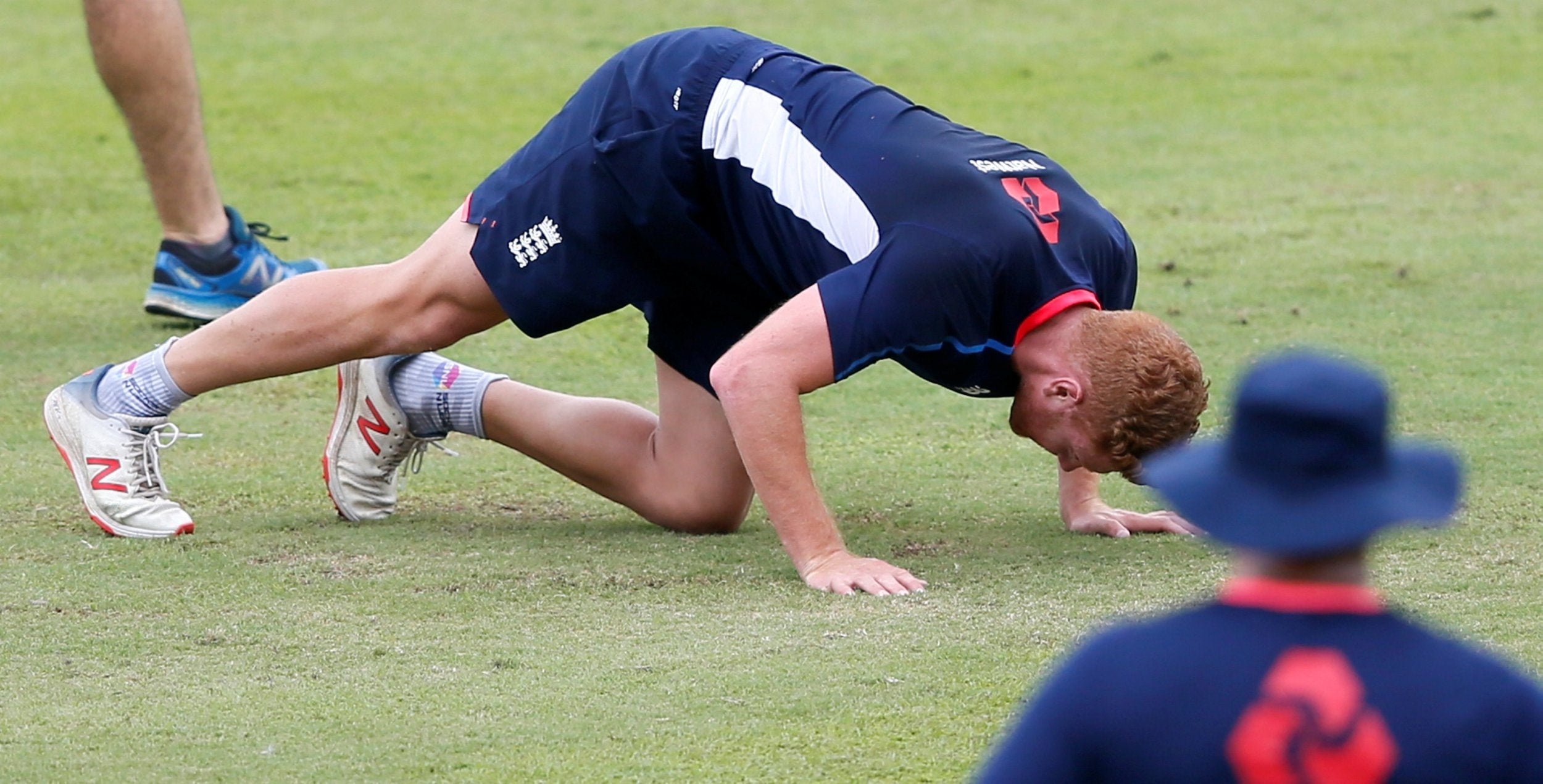 England have not yet made provision for cover, though Surrey gloveman Ben Foakes would be the obvious choice if Bairstow continues to struggle.
There are also no plans to shelve the popular football warm-up.
"It's a big part of the way we are as a team," said all-rounder Moeen Ali.
"It brings a lot of banter into the dressing room and we probably talk about the football more than the cricket sometimes."
PA
Follow the Independent Sport on Instagram here, for all of the best images, videos and stories from around the sporting world.
Source: Read Full Article