England have no room for manoeuvre if they want to be triumphant in their seven-match T20I series against Pakistan. The hosts won the fifth game on Wednesday evening in a low scoring contest and now lead the series 3-2 with two matches to play.
Batting first, Pakistan set England a reachable target of 147 from their 20 overs but a collapse in the powerplay saw them fall to 31-3 with Alex Hales, Phil Salt and Ben Duckett all going cheaply. England managed to recover thanks to Moeen Ali's 51 not out but they required 15 runs from the final over and some brilliant death bowling from debutant Aamir Jamal saw them fall eight runs short of victory.
This defeat comes on the back of another failed chase in the fourth T20I where England lost by four runs after Reece Topley ran himself out with five balls left in the innings. The tourists should have won both games and the consequence of these losses mean England must win the final two matches in Lahore to be victorious in the series. Can they get the job done this evening?
Follow all the action from the sixth T20I between Pakistan and England in Lahore:
Recommended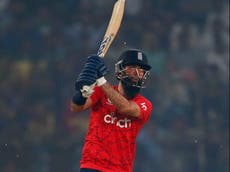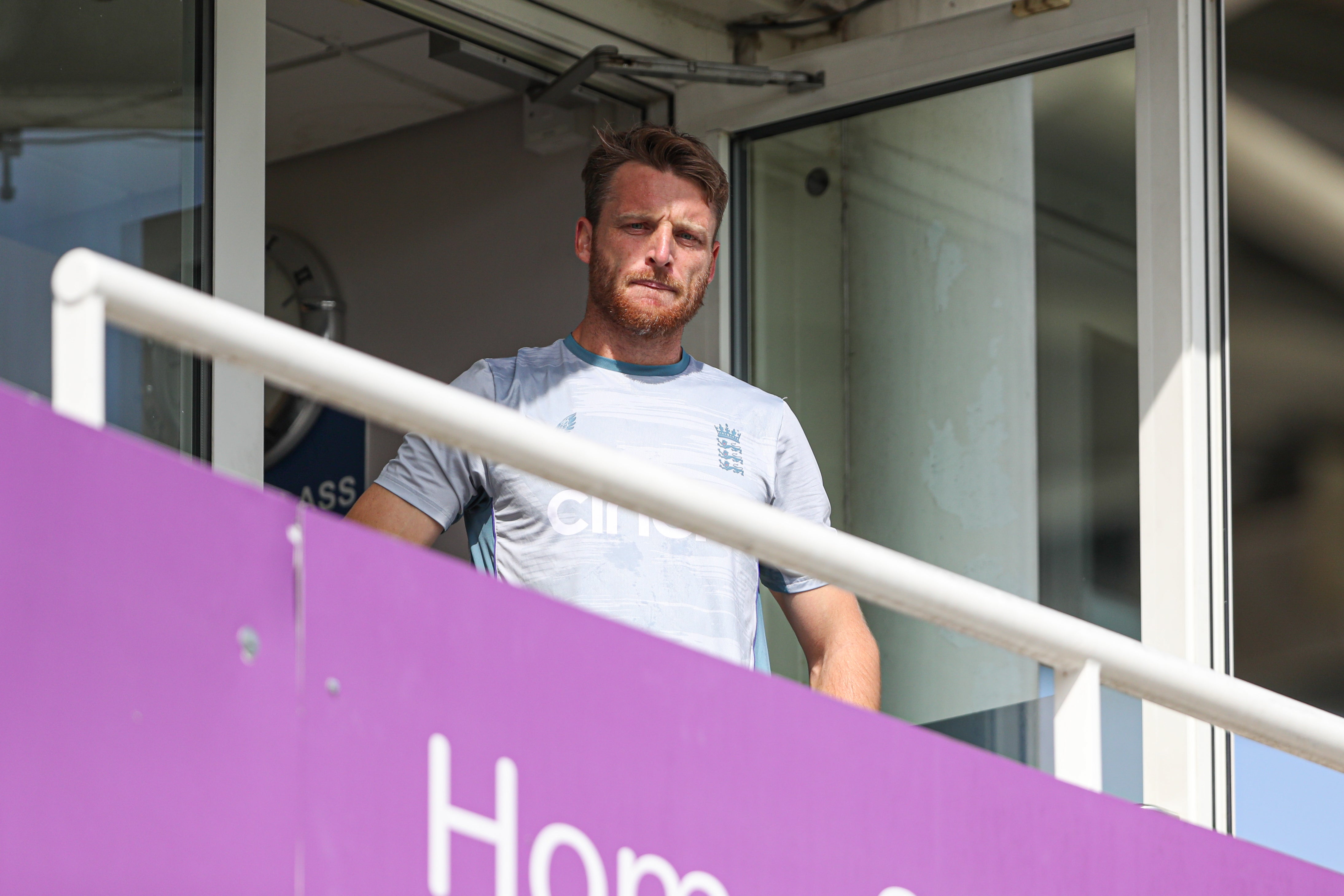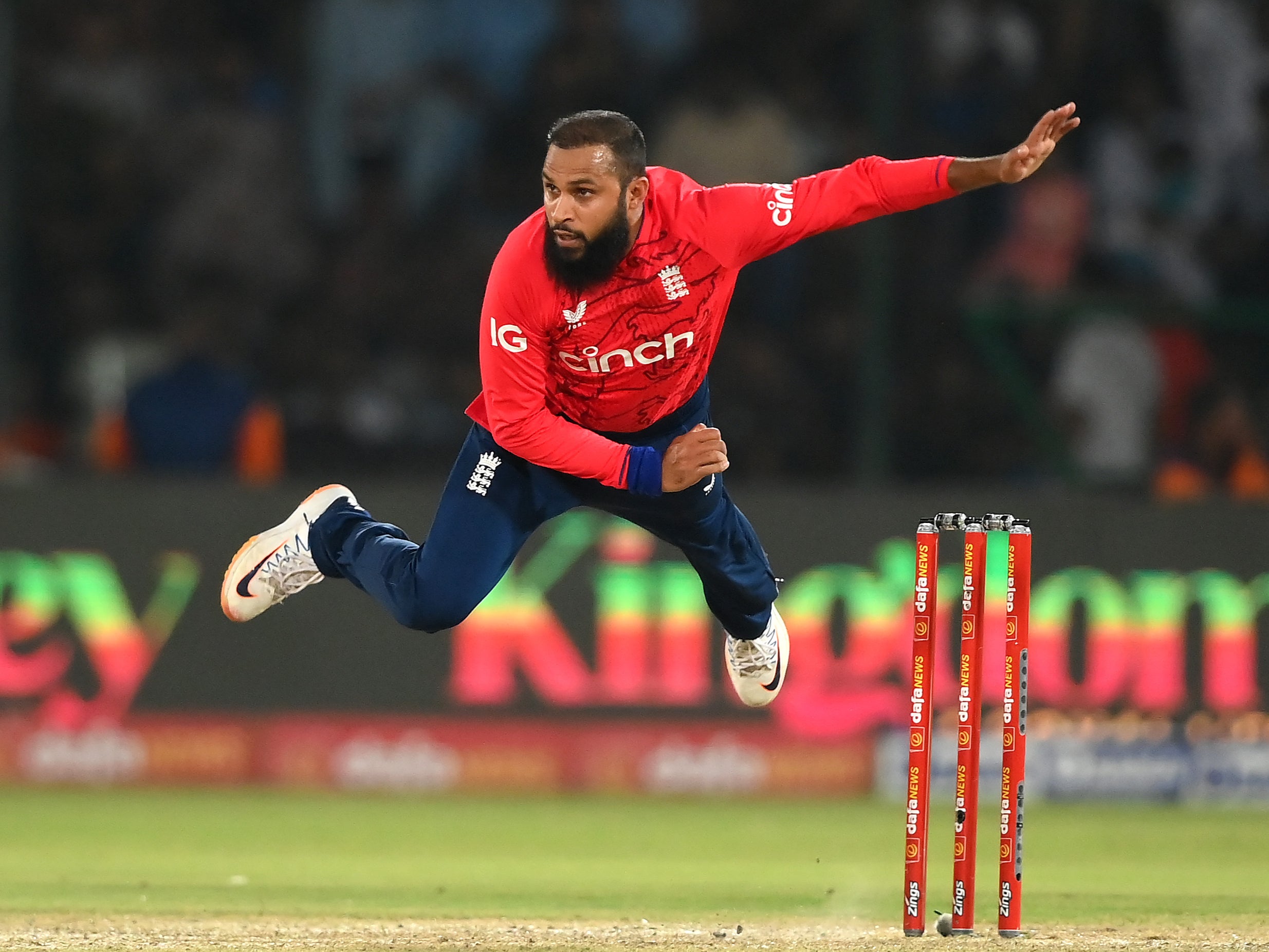 Pakistan 63-3 (9), Babar 37, Iftikhar 0, Curran 1-13 (2)
Five runs and a wicket for Sam Curran off his second over. England are doing well to keep Pakistan quiet. Their run-rate has hovered between six and seven runs per over.
Wicket! Haider Ali 18 (14) c. Duckett b. Curran, Pakistan 62-3 (8.4)
Wicket! Sam Curran gets a short ball to stick in the pitch and just hold up as it comes up to Haider Ali. He looks to pull it away for a boundary but scuffs the ball into the hands of Ben Duckett who clings onto a fine catch running forward.
Pakistan 62-2 (8.3), Babar 36, Haider 18, Curran 0-8 (1.3)
A short ball from Curran rattles Haider Ali on the glove but the ball lands safely and the batters sprint through for one. Babar then dabs one past the bowler for two more before a nudge into the legside brings him another single.
Pakistan 58-2 (8), Babar 33, Haider 17, Rashid 0-10 (1)
So often these T20 games come down to how the team batting first plays the middle overs of the innings. This pitch seems slow and low so England's spinners may have a big role to play here.
Adil Rashid is brought on and Haider Ali attempts to get after him with a sweep to the fielder on the deep midwicket boundary. This single brings up Pakistan's 50.
Six! After Babar takes one Haider Ali dances down the track and smokes Rashid over cow corner for a maximum! 10 runs come from the over.
Pakistan 48-2 (7), Babar 31, Haider 9, Curran 0-8 (1)
The honours a even after the opening six overs. England managed to get two wickets but Babar Azam seems well set and Pakistan have made a decent start.
Sam Curran is introduced at the expense of Reece Topley and immediately comes around the wicket to Haider Ali who turns him into the legside for one.
The England fielders are excited for a moment as Haider pulls the ball in the air to deep midwicket but the ball bounces short. Babar Azam comes back on strike, shuffles over to the offside and whips Curran through square leg for four runs!
He takes one from the last ball and Pakistan earn another eight from the over.
Pakistan 40-2 (6), Babar 25, Haider 7, Gleeson 1-17 (2)
Richard Gleeson is thrown the ball for the final over of the powerplay. Babar Azam seems to have found his touch now and guides the ball through the offside for two runs.
There's a run out opportunity for Sam Curran as the ball is nailed straight to him. He picks up and releases early but misses the stumps at the bowler's end. Babar would have been gone with a direct hit! He's the key wicket for England now.
Four runs! A short ball down legside is hooked away by Haider Ali, the ball barely gets above waist high and it's easy pickings for the Pakistan number four.
Eight runs from the over. Pakistan end the powerplay 40-2.
Pakistan 32-2 (5), Babar 22, Haider 2, Topley 0-8 (2)
Topley returns and targets that line around middle and leg stump. Haider Ali tries to force the ball through the legside but Toplsy's hitting an annoying length that is too short to drive but too full to pull away.
Eventually Haider works the ball to deep square leg for a single to bring Babar Azam back on strike.
Topley strays ever too slightly wide of the off stump and he gets cut away for four runs!
The over ends with the Pakistani batters scrambling through for one. Six runs from the over.
Pakistan 26-2 (4), Babar 17, Haider 1, Willey 1-15 (2)
Haider Ali is the new batter. He's had a poor series for a man of his skill but has plenty of time to impose himself on the game tonight. Haider gets off the mark with a flick away for one.
Back on strike, Babar drives Willey through wide mid-on and collects his first boundary of the innings! Babar follows it up with a pull for two before whipping the ball behind square leg for four more to end the over!
12 runs come from it.
Wicket! Shan Masood 0 (2) lbw b. Willey, Pakistan 15-2 (3.2)
In and out! David Willey strikes for England as Shan Masood shuffles too far across his stumps and gets pinned on the crease. the ball strikes his pads and he decides to review.
Ball-tracking shows three red lines and no touch of the bat so he has to go! England have their second.
Pakistan 14-1 (3), Babar 6, Masood 0, Gleeson 1-9 (1)
The left-handed Shan Masood is the new batter for Pakistan and he sees out Richard Gleeson's first over with a solid block. Nine runs and a wicket come from it.
Register for free to continue reading
Registration is a free and easy way to support our truly independent journalism
By registering, you will also enjoy limited access to Premium articles, exclusive newsletters, commenting, and virtual events with our leading journalists
{{#verifyErrors}} {{message}} {{/verifyErrors}} {{^verifyErrors}} {{message}} {{/verifyErrors}}
By clicking 'Create my account' you confirm that your data has been entered correctly and you have read and agree to our Terms of use, Cookie policy and Privacy notice.
This site is protected by reCAPTCHA and the Google Privacy policy and Terms of service apply.
Already have an account? sign in
By clicking 'Register' you confirm that your data has been entered correctly and you have read and agree to our Terms of use, Cookie policy and Privacy notice.
This site is protected by reCAPTCHA and the Google Privacy policy and Terms of service apply.
Register for free to continue reading
Registration is a free and easy way to support our truly independent journalism
By registering, you will also enjoy limited access to Premium articles, exclusive newsletters, commenting, and virtual events with our leading journalists
{{#verifyErrors}} {{message}} {{/verifyErrors}} {{^verifyErrors}} {{message}} {{/verifyErrors}}
By clicking 'Create my account' you confirm that your data has been entered correctly and you have read and agree to our Terms of use, Cookie policy and Privacy notice.
This site is protected by reCAPTCHA and the Google Privacy policy and Terms of service apply.
Already have an account? sign in
By clicking 'Register' you confirm that your data has been entered correctly and you have read and agree to our Terms of use, Cookie policy and Privacy notice.
This site is protected by reCAPTCHA and the Google Privacy policy and Terms of service apply.
Source: Read Full Article