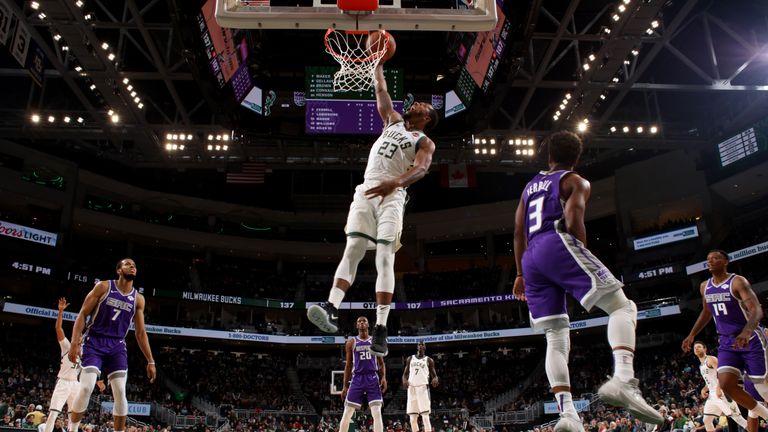 Milwaukee Bucks successfully put their recent first Eastern Conference defeat behind them to come out on top against Sacramento Kings.
A dominant performance saw the Bucks wrap up a 144-109 victory, while setting a new franchise record for three-pointers made in a game.
Recent defeat in one of their biggest games in the Eastern Conference, against the Celtics in Boston, saw the Bucks entering the fixture with a point to prove.
The returning Giannis Antetokounmpo registered his second triple-double of the season with 26 points, 15 rebounds and 11 assists, helping the hosts get back on the winning track.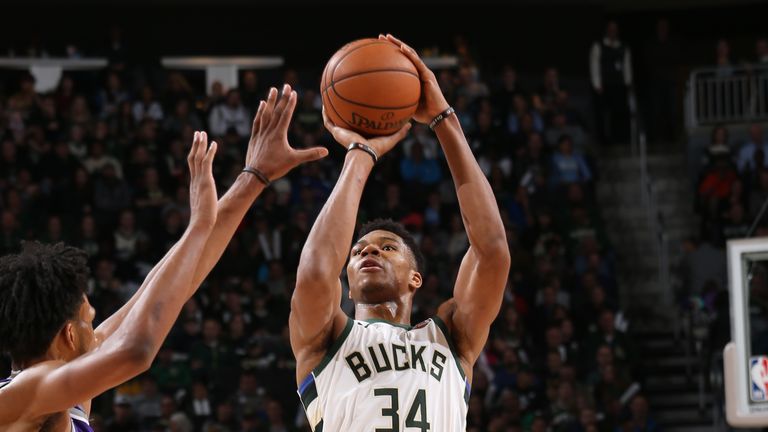 The Bucks used an 18-1 run in the first quarter to take command in their first game since losing in Boston, the first defeat for the side after opening the season 7-0.
Antetokounmpo, who had only one triple-double last season, hit eight of his 11 shots and nine of his 12 free throws.
Sacramento bolted to a 14-7 lead before the Bucks turned the tables with their 18-1 flurry. Khris Middleton buried a pair of three-pointers and Ersan Ilyasova added a third in the burst.
The Bucks wound up making 22 three-pointers in the game in 56 attempts. Milwaukee led 39-30 at quarter's end and 72-50 at half-time before coasting home.
Source: Read Full Article