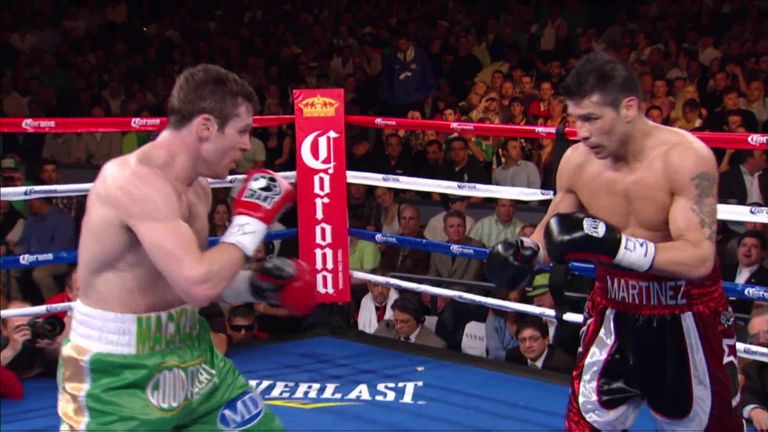 With Tony Bellew looking to make history by beating Oleksandr Usyk for undisputed supremacy, we ask former British fighters to reveal all about taking on the best.
Bellew takes on Usyk at a sold-out Manchester Arena this Saturday, live on Sky Sports Box Office, looking to take all four cruiserweight world titles from the pound-for-pound Ukrainian star.
Click here to book Usyk vs Bellew
Watch Usyk vs Bellew online here
The Liverpool favourite is not the first to take on a daunting task in chasing greatness and, as we count down the days to the blockbuster showdown, we begin of series of exclusive interviews with former fighters who dared to be great.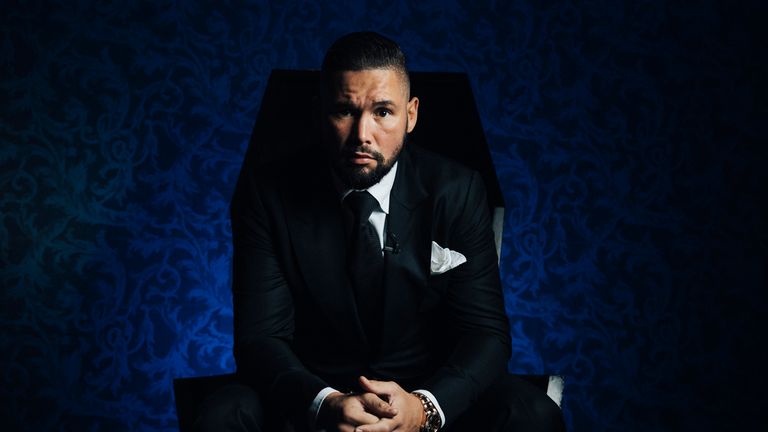 Bellew should only be concerned about what he can do and what he can bring to the table. I did that against Martinez and the one thing Tony has is self-belief. That is – and certainly will be for this one – his biggest asset.
Matthew Macklin
Like Bellew, Birmingham's Macklin took on an elite southpaw when he battled Sergio Martinez at Madison Square Garden, so we ask 'Mack The Knife' to recall the 2012 clash…
Usyk has been labelled the "complete boxer". What were your initial thoughts on Martinez?
He was one of the best pound-for-pound fighters in the world, behind Floyd Mayweather and Manny Pacquiao, and was trying to set up a superfight next. Stylistically he was a nightmare. (Felix) Sturm was a solid champion but I always knew I could beat him and fancied it, but Martinez was so mobile, was so difficult to catch and he had such good speed. And he was a southpaw. He ticked all the wrong boxes.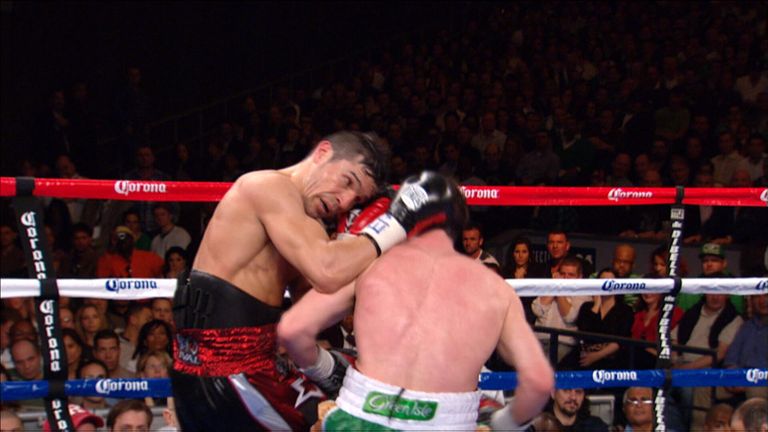 You were still confident you could surprise him and the boxing world?
Of course I was. When I looked at it, I always thought he'd seen the Sturm fight, seeing I was energetic, threw a lot of punches – body and combinations – so he probably had me down as a come-forward brawler. But I knew I was more than that.
From the start, I thought Martinez would underestimate my boxing skills and my boxing IQ and expect me to just come forward, but that would've been playing straight into his hands. I actually sat back and boxed and I think it took him a long time get to grips with that.
Did your confidence grow and if so, what was behind that?
Against Sturm, I'd been European champion twice, so I went in knowing I was at that level and knew I could beat him, but going in against Martinez, I was going up another level. I just kept thinking 'everyone can be beaten'. I had to get it right on the night, get the right gameplan and then some belief that I could execute it. I was confident he wasn't going to realise how good I could actually box.
What was it like in fight week when you went face to face for the first time?
It was weird. I knew I was in against a pound-for-pound best, one of the best fighters in the world, so I just kept reflecting back on all the occasions – even as an amateur or a schoolboy – when I'd stepped up to a level I'd never been before and dealt with it. I remember thinking about the first time I'd got to a schoolboy final, the first time I'd boxed for England in the Europeans against a German who had 20 internationals and I had none.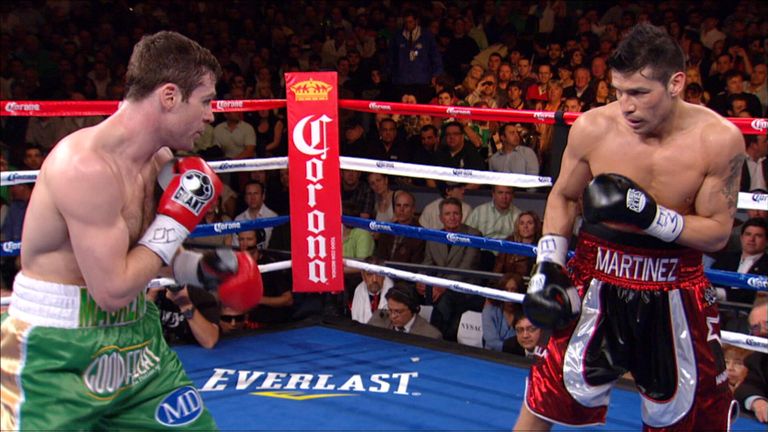 I also remember constantly thinking and reminding myself, that I was an on-the-night fighter, not a gym fighter. I knew I could pull off a result like people had in the past, like Ricky Hatton against Kostya Tszyu. No-one believed Ricky could, apart from Ricky and Billy (Graham) and a few others. I believed I could do the same.
What about the fight itself, what still stands out for you?
I injured my ribs three weeks out and had to cut sparring short and I'd damaged my knuckles on this body pad thing, so my last couple of weeks of preparation weren't good. If that hadn't happened, I do think I'd have beaten Sergio Martinez.
He took such a long time to adapt to what I was doing. I just got tired towards the end and he obviously put me down twice in the 11th and Buddy McGurt wouldn't let me out for the 12th.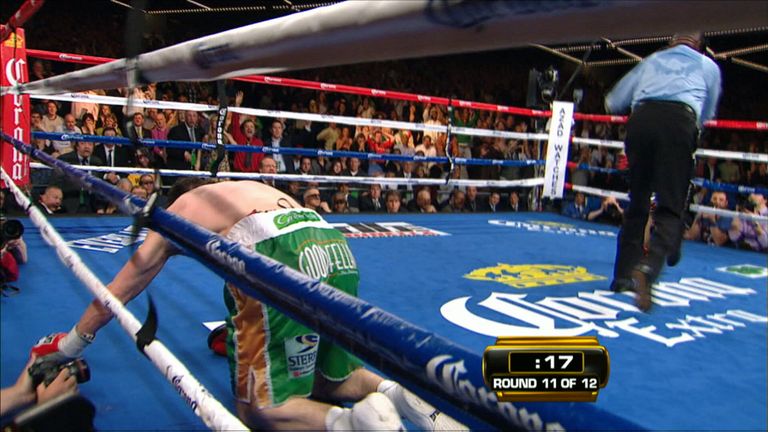 Was that hard to take?
I understood why he did it. It was a close fight going into the 11th but having been put down twice it was a 10-7 round, I was never going to win that round and had been hurt twice. Buddy did it to save me for another day, I suppose. It was compassionate. He probably felt I was never going to be able to hurt Martinez in the 12th because I hadn't all night, so what was the point? As a fighter you always want to carry on, but I respected – and still respect – his decision.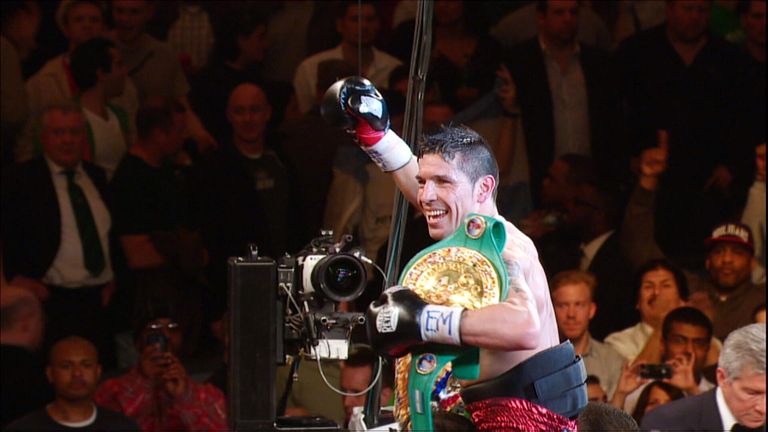 Bellew says he has absolutely nothing to lose, did you have any regrets?
Whenever things don't work out you always look back and think there are things you should've done differently, but those injuries were the one thing I couldn't really do anything about. Those last few weeks were bad but at the time, Martinez was number three in the pound-for-pound, he was seeking a super-fight next, it was at Madison Square Garden, on St Patrick's Day, if I'd have pulled out I'd never have got that opportunity again.
Bellew is going up a level in what is expected to be his last fight. If there was one piece of advice you could give him, what would it be?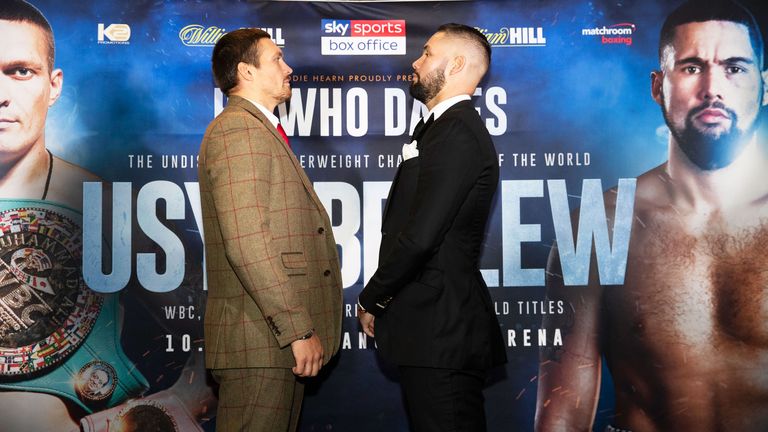 He knows he will be the underdog and he has come through all that before and we all know that Usyk is another level, and is gifted. But all he needs to do is focus on himself, not Usyk. Yes he will be aware of him but he should only be concerned about what he can do and what he can bring to the table. I did that against Sergio Martinez and the one thing Tony Bellew has is self-belief. That is – and certainly will be for this one – his biggest asset.
Watch Usyk vs Bellew for the undisputed cruiserweight title, at Manchester Arena, on November 10, live on Sky Sports Box Office, from 6pm. Book it online here.
Even if you aren't a Sky TV subscriber you can book and watch it at skysports.com/boxofficelive.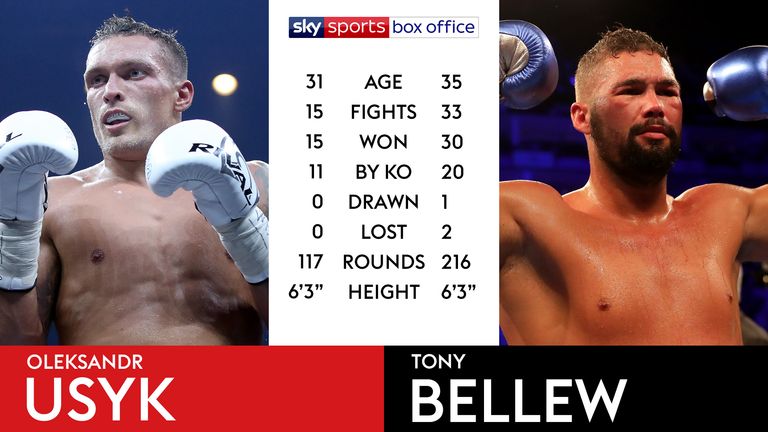 Source: Read Full Article