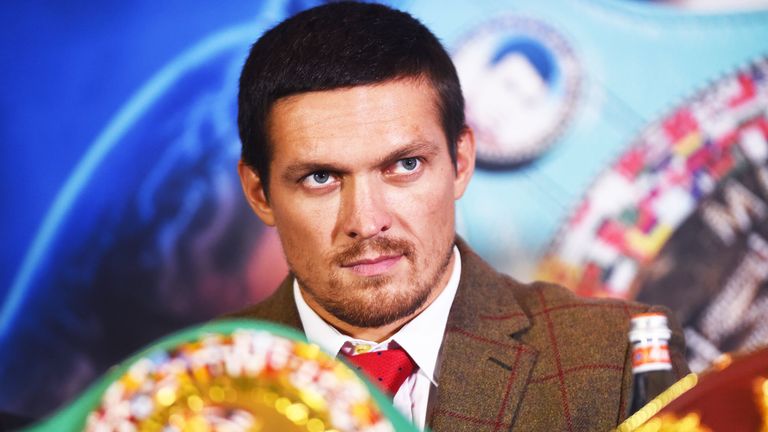 Oleksandr Usyk has taken an interest in Anthony Joshua, but will not consider a fight against the world heavyweight champion until he overcomes Tony Bellew.
The undisputed cruiserweight king watched Joshua's world title victory over Alexander Povetkin at Wembley Stadium in September, experiencing the big-fight atmosphere ahead of his battle with Bellew at Manchester Arena on November 10, live on Sky Sports Box Office.
Click here to book Bellew vs Usyk
A fellow gold medallist at the London 2012 Olympic Games, the Ukrainian star had even followed Joshua's amateur career from a year earlier, and has continued to monitor his progress as a professional.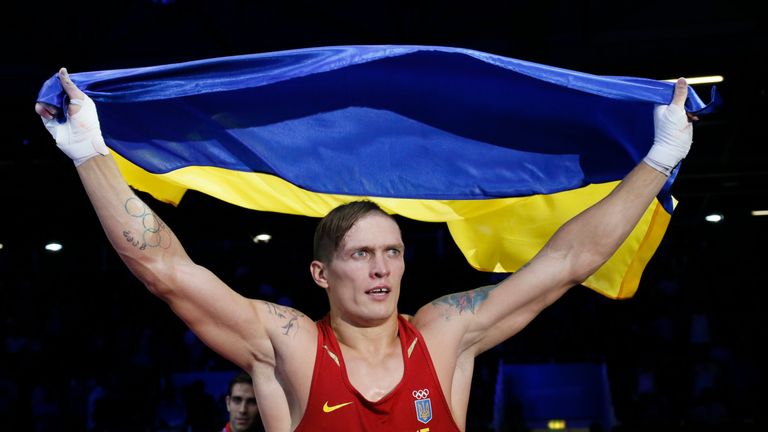 "I saw him for the first time at the 2011 World Championship finals against Magomedrasul Majidov. It was a great fight and after this fight I said he is going to be the Olympic champion in London," Usyk exclusively told Sky Sports.
"I watched all his fights in London at the Olympic games and of course his professional fights as well. I am interested in him, I mean it is interesting to watch his fights."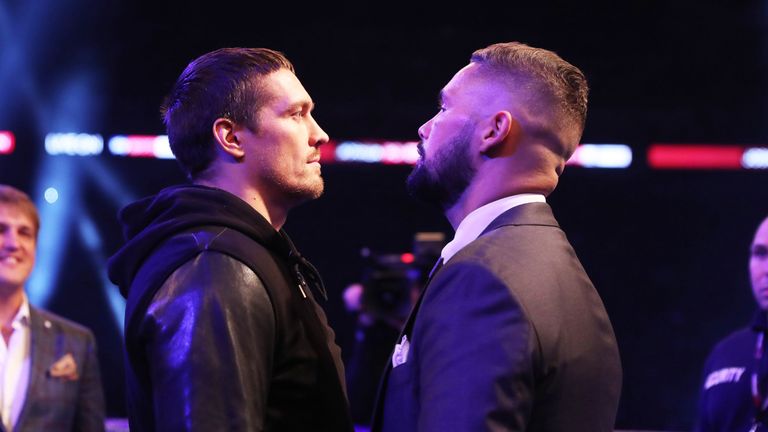 From a ringside seat, Usyk studied the performance of Joshua as he overcame a first-round wobble to stop Povetkin in the seventh, but did not see any anything extraordinary in the unbeaten 29-year-old.
"Yes I watched this fight and I really liked it," said Usyk. "I like how Alexander was set up, it was intriguing, or it was Anthony Joshua's plan – it wasn't a successful plan at the beginning.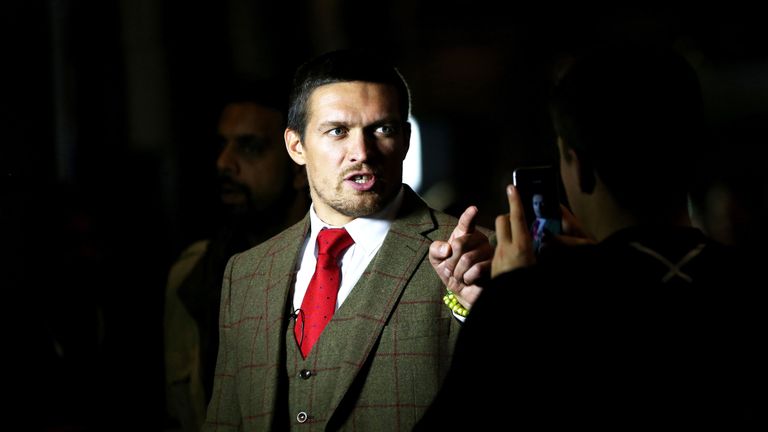 The fighter is quite well trained, I do not see anything not ordinary.
Oleksandr Usyk on Anthony Joshua
"I really liked the atmosphere at Wembley and I would like to box there too."
Asked about Joshua's strengths, he added: "Absolutely nothing out of the ordinary. The fighter is quite well trained, I do not see anything not ordinary."
Usyk's promoter Alexander Krassyuk has admitted "the boxing world would desire" his fighter to step up to heavyweight for a showdown with Joshua, a move more likely after he signed a deal with Matchroom Boxing, who represent the unified title holder.
But the 31-year-old admits it would be foolish to look too far ahead, less than a fortnight away from his upcoming clash with Bellew, a former WBC cruiserweight champion.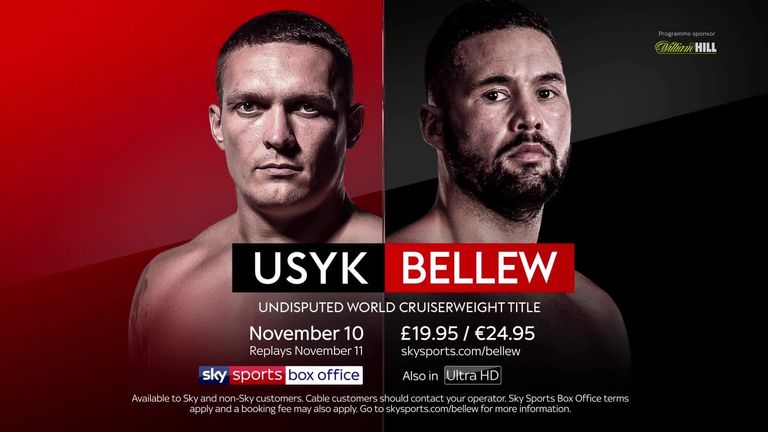 "Do you know I cannot tell you in advance before this fight happens," he said. "When promoters start negotiations between Usyk and Joshua, then I will get ready for that.
"If you want to make God smile, tell him your plans. Do you understand that my father raised me not to tell what hasn't happened yet."
Watch Usyk vs Bellew for the undisputed cruiserweight title, at Manchester Arena, on November 10, live on Sky Sports Box Office, from 6pm. Book it online here.
Even if you aren't a Sky TV subscriber you can book and watch it at skysports.com/boxofficelive.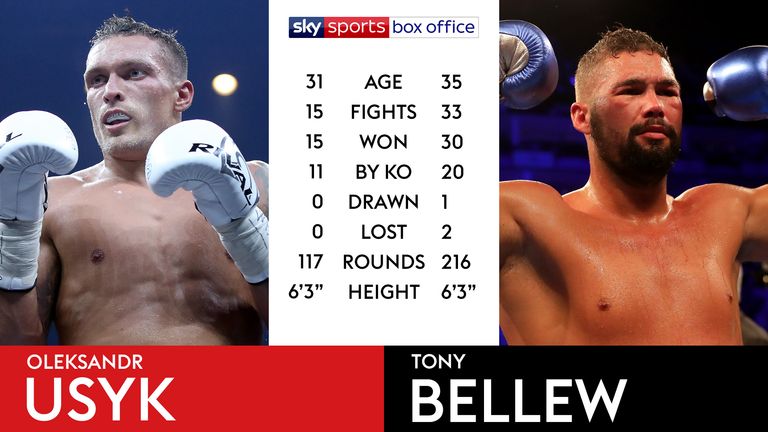 Source: Read Full Article