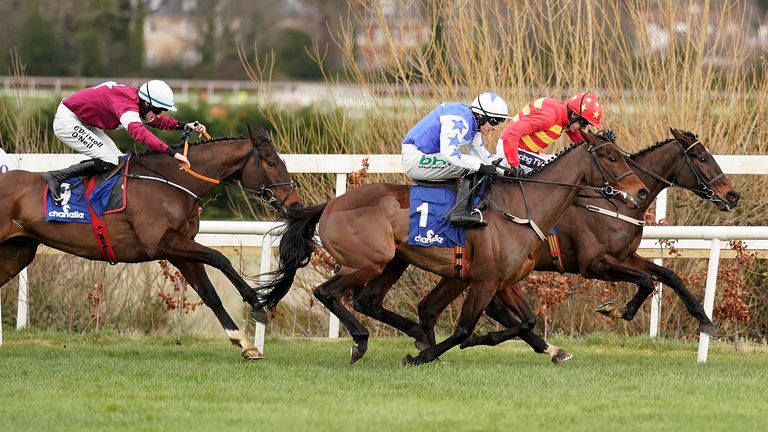 The ban on British-trained horses running in Ireland during the outbreak of equine influenza has been lifted with immediate effect, the Irish Horseracing Regulatory Board has confirmed.
The sport was rocked last Wednesday after it emerged three horses – which subsequently rose to six – were found to have the highly-infectious disease at Donald McCain's stable in Cheshire.
The ruling body quickly enforced a six-day shutdown of racing in Britain, but the IHRB confirmed racing would continue in Ireland – with all runners from Britain not permitted to race until further notice.
However, with the British Horseracing Authority due to decide late on Monday evening whether racing can resume in Britain on Wednesday, the IHRB said in a statement: "Following on from the update issued on Friday, 9th February 2019, the Irish Horseracing Regulatory Board (IHRB) today announced that runners from Great Britain will be permitted to race in Ireland with immediate effect provided that the horses comply with the IHRB requirements."
Source: Read Full Article