We take a look at Joel Embiid – one of the NBA's biggest young stars – from how he arrived in the big leagues, to how he became the face and name of a long-term strategy within the Philadelphia 76ers franchise…
In 2013, the middling 76ers took the bold decision to follow a controversial strategy, one which involved accumulating draft picks in order to – they hoped – build a team of the best young talent after a number of years. This movement was named, in order to keep the good faith of their fan base, 'The Process'.
What ensued was a three-season stretch between 2013 and 2016 in which the 76ers won just 47 of a possible 246 games. Fans were continually asked to 'Trust The Process', even as the club almost matched the record for the worst season in NBA history and started the 2015/2016 season with a 1-21 record.
Sam Hinkie, general manager of the 76ers when the 'The Process' era started, stepped down in 2016 and was defiant in a lengthy letter of resignation in which he defended his policy as a necessary step to achieve future success in the league, while assuring that the 76ers would reap the rewards of his labour.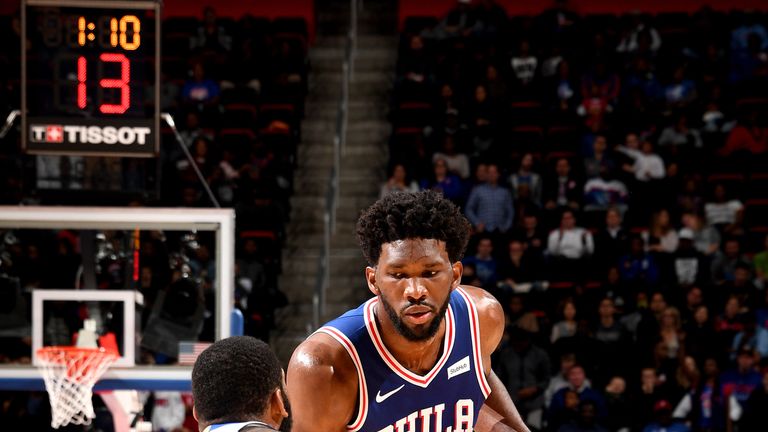 Two years on from that resignation, Hinkie's words seem to be ringing true; Philadelphia have accumulated young, talented players, among them last season's Rookie of the Year, Ben Simmons, and this season find themselves in with a real shot at challenging for the NBA Eastern Conference title.
Joel Embiid is the embodiment of the 76ers' strategy, so much so that he has nicknamed himself 'The Process'.
Born in Cameroon, Embiid didn't begin to play basketball until he reached the age of 15, as he and his family had always focused his efforts on becoming a professional volleyball player. Having been shown footage of an NBA game, however, he decided to switch to hoops and embarked on a journey that led to a meteoric rise to NBA superstardom.
Given the isolation of Embiid from the normal reach of most basketball scouting systems, he largely credits his success today to his attendance at a basketball camp, hosted by NBA player and fellow Cameroonian, Luc Mbah a Moute. After impressing at the camp, Embiid was invited to further tryouts in the United States, before attending high school and, ultimately, the largely successful Kansas Jayhawks college basketball programme.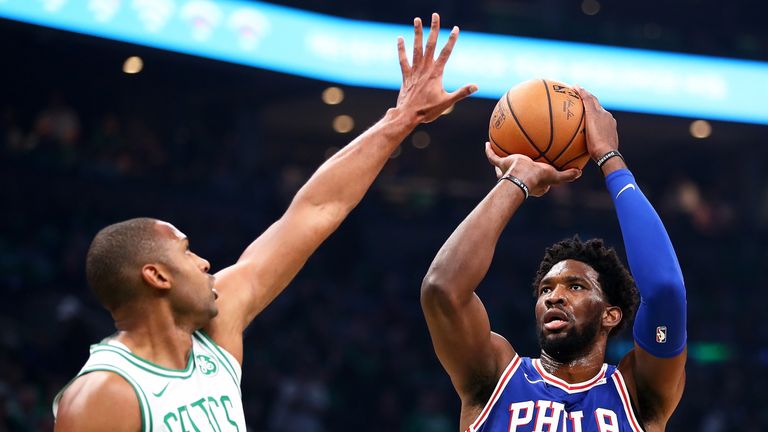 The fact that he chose to leave his family at such a young age, without being able to speak any English at all, which he says he later learned from watching comedians and listening to rap, tells you about Embiid's character and drive. After an impressive Freshman year at Kansas, Embiid declared himself for the 2014 NBA draft where, although he was carrying an injury which had cut his season short, the 76ers selected him third overall.
The promise of an immediate rise to NBA superstardom, along with the development of 'The Process', was hampered as Embiid missed two entire seasons due to injury, a time during which he had not only to deal with the pressures of not playing but also with huge personal loss, as his younger brother was killed in an accident in Cameroon.
During this time, he admits, he considered giving up on playing in the NBA and returning to Cameroon.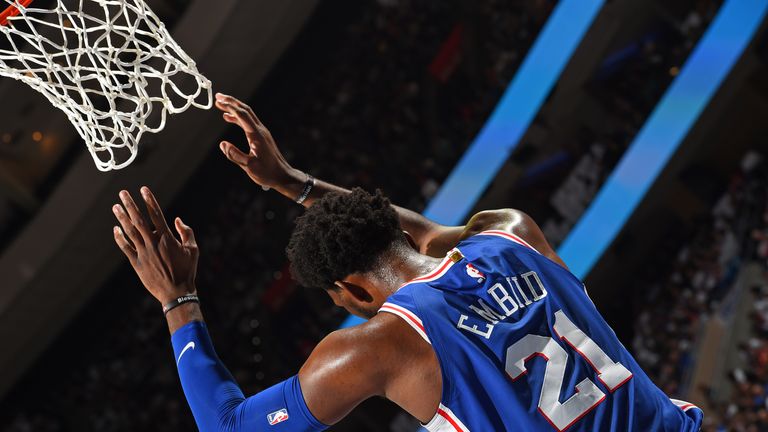 One of the most fascinating aspects around 'The Process', however, has not come from his play within the lines, rather his dedication to the mastery of social media, where he became an NBA household name before even setting foot on the court.
Just a browse through his social media account and you will begin to get an idea of the kind of person that he is; one who doesn't take himself, or life, too seriously. While injured, and before even playing a game, Embiid famously (and jokingly) tried to court both Rihanna and Kim Kardashian on Twitter, without success, but his best moments have come when trolling his fellow NBA players, including LeBron James.
Embiid encouraged James to join him and 'The Process' in Philadelphia before he ultimately decided to return home to Cleveland, in a decision which Embiid didn't seem to take too kindly – he subsequently blocked James! Having seemingly recovered from this rejection, the Cameroonian was back at it again this summer, as he encouraged LeBron to move to the City of Brotherly Love, before LeBron again rejected his advances, this time opting for Los Angeles.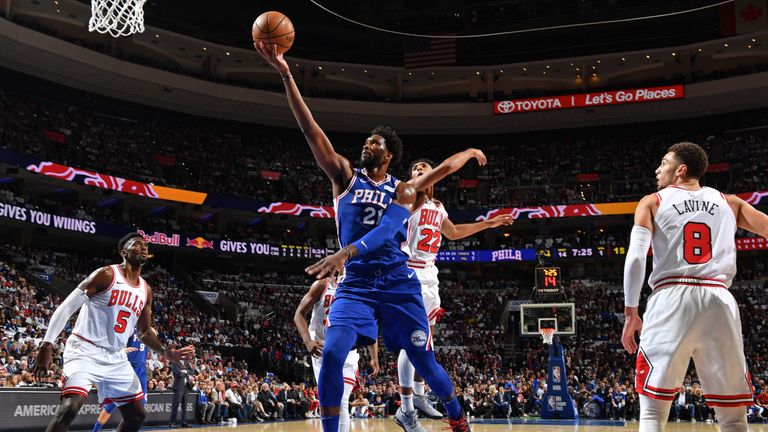 Within the lines, Embiid has been a phenom, showing why the 76ers decided to pick and stick with him, despite his injury issues. In his debut season, which only lasted 31 games before he picked up another injury, Embiid averaged 20 points and over seven rebounds a game. Despite playing for less than half of the season, Embiid was named to the NBA All-Rookie team; 'The Process' was beginning to take shape, with the big man taking centre stage.
The 2017/18 season saw Embiid reach new heights on the court, when he averaged 22 points, 11 rebounds and just under two blocks, whilst playing 63 games. Embiid made the All-NBA team and All-NBA defensive team and became one of the hottest properties in the league, helping to guide the 76ers to their first playoff appearance since 2011-12.
What now?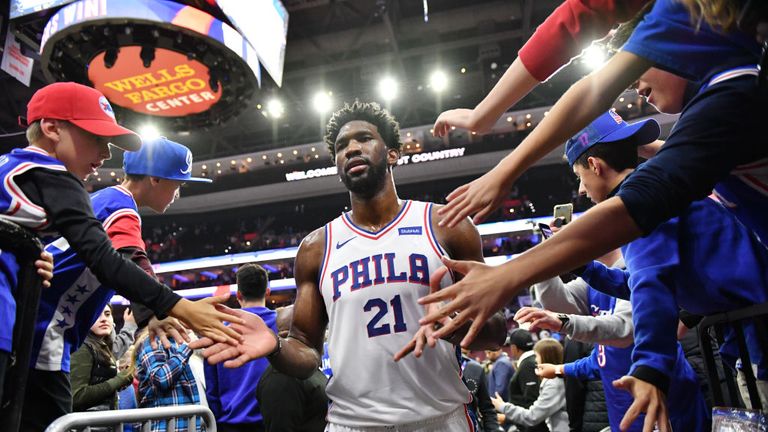 As he enters his third season as a player, Embiid seems to be picking up right where he left off. At this early stage, he is averaging over 29 points, 10.8 rebounds, 2.3 blocks and just shy of four assists per game, while turning the ball over considerably less.
With his size, standing at around seven foot tall, combined with his incredible athletic ability – a trait rarely seen in a player of his stature – he looks set to become one of the league's dominant forces on both ends of the court for the foreseeable future, provided he can stay healthy.
From the perspective of the Philadelphia 76ers franchise, that they have now returned to winning ways does not mean that 'The Process' has finished, far from it. Embiid argues that 'The Process' is something that will never end, but rather will be a case of seeking milestones on the way to winning the NBA Championship and beyond; making the playoffs last year will certainly be a milestone reached, but the 76ers are hoping to go further this season and have a shot at the ultimate prize.
Sky Sports is the new home of the NBA in the UK with live coverage throughout the week, including selected live games free to all Sky subscribers via Sky Sports Mix.
And www.skysports.com/nba will be your home for news, reports, video and features throughout the season while you can follow us @SkySportsNBA
Source: Read Full Article