Chris Paul is expected to return to the Houston Rockets line-up to face the Orlando Magic on Sunday after five weeks out with a hamstring injury, head coach Mike D'Antoni has confirmed.
The 33-year-old had originally been slated for a potential return against the Toronto Raptors on Friday, but D'Antoni revealed the delay ahead of the game.
James Harden has been left to carry the team's offense in Paul's absence, but for the Rockets to have any chance of fulfilling their post-season ambitions, their point guard's return to full fitness is vital.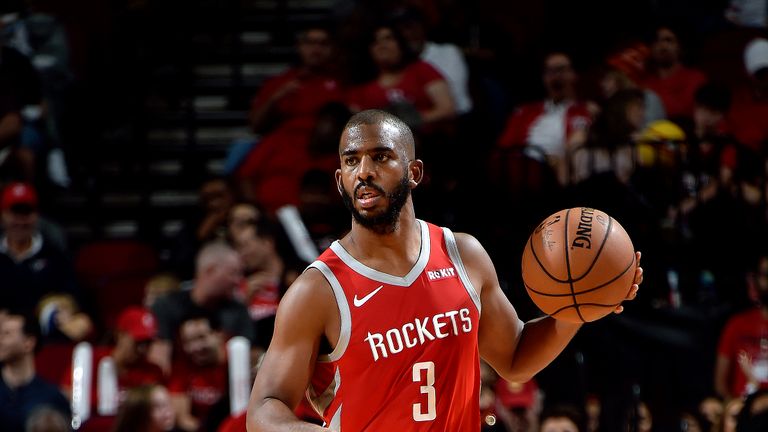 "It looks like Sunday, not tonight, probably," D'Antoni said on Friday. "I think he's ready to go, we're just being extra careful and Sunday seems to be a good day.
"If it was a playoff game tonight, he might go. But, why not be extra careful and get him back Sunday,"
"The biggest boost is he can take minutes off people. When you put a Hall of Fame point guard back in your lineup, it's going to help."
The injury is to Paul's left hamstring, the opposite leg that caused him to miss Game 6 and Game 7 of the Western Conference finals last postseason.
The nine-time All-Star is averaging 15.6 points, eight assists and four rebounds per game in 26 contests this season. The Rockets have gone 12-5 in Paul's absence.
Source: Read Full Article