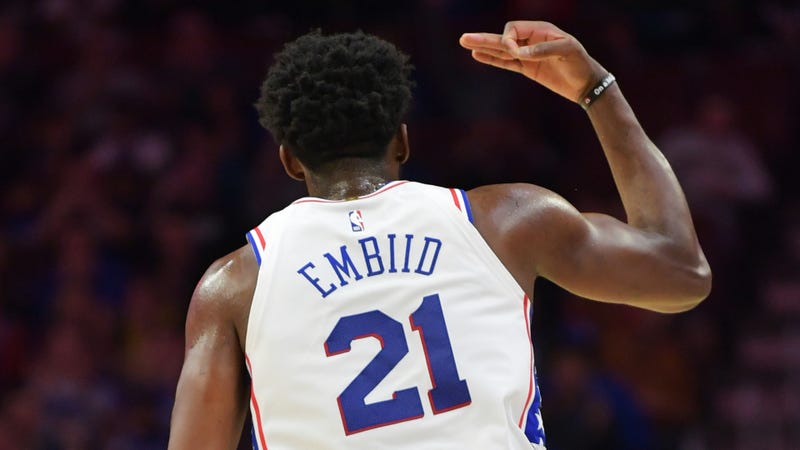 Basketball star and no-rent housing innovator Joel Embiid had a monster game against the Pistons yesterday. And in his 39-point performance—32 of them coming in a scorching first half—Embiid achieved his twin goals of clowning on and growing his real estate investments with his favorite rival/unwitting business associate, Andre Drummond.
It was just a couple weeks ago when Embiid first disclosed the extent of his housing ties with Drummond through his use of the nauseatingly omnipresent parlance of our times. "I think I own a lot of real estate in [Drummond's] head," Embiid said last month. "He knows damn well that he can't guard me."
Embiid proved the latter part of that statement during the game with his electric first half—most notably with his tone-setting first bucket. With the ball in his hands on the block and Drummond on his back, Embiid faced up his defender, threw him a shoulder shake in one direction, cut inside in the other direction, slammed the ball through the rim, and immediately turned to glare back at Drummond.
Not content just with his big game and the Sixers win it led to, Embiid made sure to reveal his plans to expand his purportedly already prominent land holdings in Drummond's skull after the game on Twitter:
Advertisement
Real estate is traditionally a sound investment, so it's probably smart of Embiid to snatch up even more of it now, especially when he's getting such a good price. Still, we do hope for his sake and for ours that he starts diversifying his portfolio soon.
Source: Read Full Article