The Cleveland Cavaliers have yet to appoint a full-time coach after firing Tyronn Lue, with Larry Drew holding out for assurances from the club.
Drew, who was one of the top assistants under Lue, was expected to step into the role, but said on Monday that he is not the team's interim coach but merely "the voice right now".
He is expected to lead the Cavaliers against the Atlanta Hawks on Tuesday, but there is no agreement beyond that in place, with Drew awaiting a restructuring of his contract.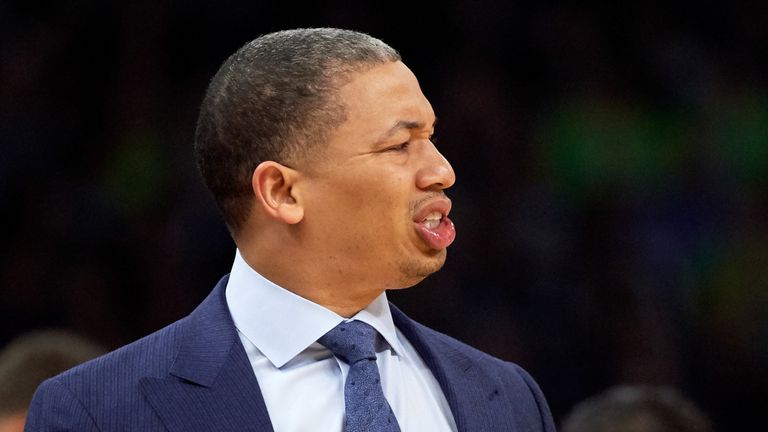 Drew said his agent Andy Miller is in contact with the Cavaliers front office and that no long-term commitment will be made until a new agreement is reached.
Lue was fired on Sunday by general manager Koby Altman, who was disappointed with the team's 0-6 start and parted ways with the only coach to win a pro sports championship in Cleveland since 1964.
That title was delivered by a team spearheaded by LeBron James, but the Cavaliers had struggled to adjust to the Cleveland native's departure this summer.
Altman praised Lue, but says "we just didn't think coach Lue was the right fit for this group. We wanted to go in a different direction, a different coach and a different voice",
Source: Read Full Article