LeBron James added fuel to the fire over the debate about the greatest player of all time with a cheeky tweet to Michael Jordan on Sunday.
The LA Lakers' James, who recently passed Dallas Mavericks great Dirk Nowitzki on the all-time points list to become the leading point-scorer among active NBA players, is expected to pass Chicago Bull legend Jordan's career tally of 32,292 points at some point this season.
And on Sunday he responded to a video posted by American broadcaster NBC in which Jordan discusses how the 'greatest player of all time' should be settled one-on-one.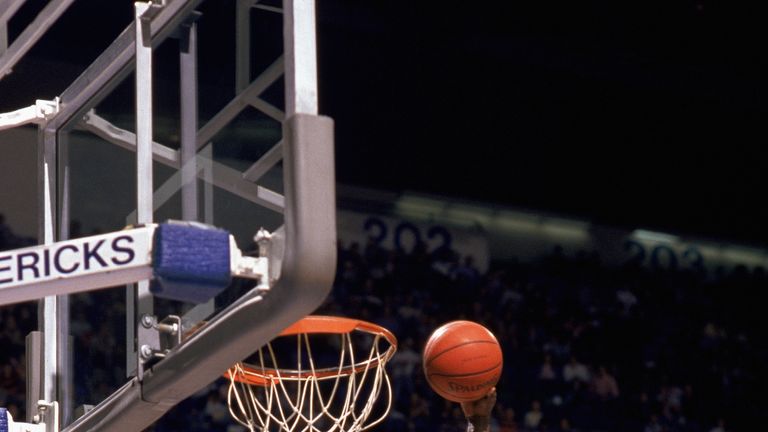 "A lot of talk going on these days about who is the greatest ever," Jordan said in the clip.
"About who has the titles, the raw talent, the most clutch moments.
"I get it, it's a tough call. I mean, even the jersey numbers are the same. But maybe the best way to settle this debate is to play it out head-to-head."
Jordan is actually talking about this Sunday's NFL clash between the New England Patriots and the Green Bay Packers – which is live on Sky Sports – and the two teams' legendary quarterbacks Tom Brady and Aaron Rodgers.
But given James wears the No 23 shirt – just as Jordan did – James decided to take the bait in a tongue-in-cheek tweet that showed he is just as fans to get involved with the debate.
IM READY!!!! Oh my bad I thought, maybe u were, umm never mind back to my regular schedule program https://t.co/4JmeesffNu
"I'M READY!!!!" James tweeted.
"Oh my bad I thought maybe (you) were, umm never mind back to my regular schedule program."
Once he passes Jordan, James will then have Kobe Bryant (33,643points), Karl Malone (36,298) and Kareem Abdul-Jabbar (38,387) to pass to become the all-time leading scorer.
Source: Read Full Article