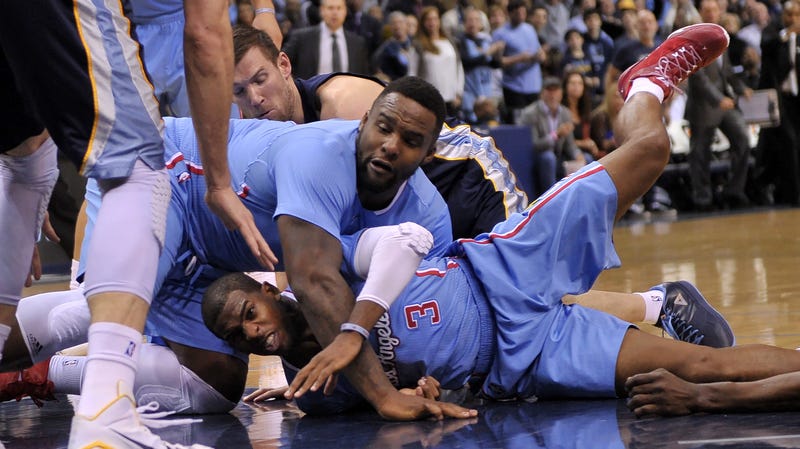 Things get exhausting now much more quickly than ever before. Whereas the great NBA beefs of old could unspool interestingly over the course of years, this latest Rajon Rondo-Chris Paul beef has gone from punches (and spit) flying to maybe the NBA should go back to bed for a couple months in just under 48 hours. I blame social media, pretty much for everything, but also for this.
Former Celtic and Clipper Glen "Big Baby" Davis played with both Rondo and Paul over the course of his nine-year NBA career. He won a championship during the four years he played with Rondo in Boston, and lost a couple of Western Conference semifinal series with Paul in Los Angeles. And, friends, he's got a favorite, which he shared today on Instagram:
Rockets general manager Daryl Morey has not had the pleasure of employing Rondo during his time as an executive. Morey was once part of the Celtics organization, but he was hired away by the Rockets in April 2006, about two months before the Celtics selected Rondo in the first round of the 2006 NBA Draft. But he does currently employ Chris Paul, and while he is apparently unwilling to directly refute Rondo's characterization of Paul as "a horrible teammate," he is certainly willing to imply that Rondo is an equally large butthole:
So there you have it. Glen Davis and Rajon Rondo say Chris Paul is a jerk; Daryl Morey says Rajon Rondo is also a jerk. We will update this blog as soon as Stephen Jackson somehow gets involved.
Source: Read Full Article