We have sorted through the action from week two of the NBA season and found 10 of our favourite plays from the last seven days.
From LeBron James finishing off a brilliant Lakers counter to Anthony Davis' monster slam for the Pelicans, there was plenty of eye-catching action to be found on court over the week.
The Clippers' Montrezl Harrell gives it a good swing on his dunk against the Rockets while Markelle Fultz goes the length of the court before attacking the ring in style.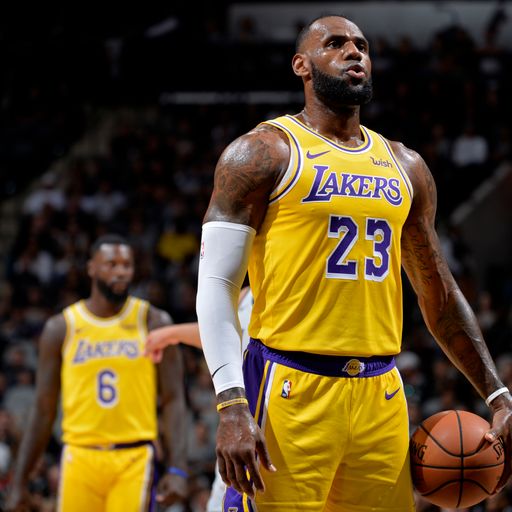 NBA alerts on your phone
Receive the latest NBA news, top plays and features with the Sky Sports app – find out more
Norman Powell's power dunk for the Raptors against Charlotte is also quite something and yet, for all the great scoring moves, the No 1 play of the week from the Denver-Golden State match-up might surprise you.
Click on the video above to watch all 10 plays of the week.
Sky Sports is the new home of the NBA in the UK with live coverage throughout the week, including selected live games free to all Sky subscribers via Sky Sports Mix.
And www.skysports.com/nba will be your home for news, reports, video and features throughout the season while you can follow us @SkySportsNBA
Source: Read Full Article