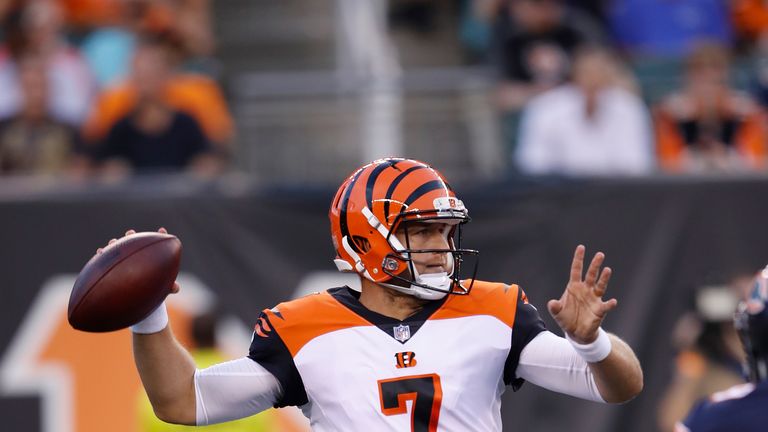 The Buffalo Bills have signed Matt Barkley to a one-year deal as their injury plague at quarterback continues.
Barkley has only made 11 appearances in the NFL since being drafted in the fourth round by the Philadelphia Eagles in 2013.
His last seven appearances, six of them starts, came with the Chicago Bears in 2016.
Live NFL
November 1, 2018, 11:30pm
Live on
Barkley spent pre-season with the Cincinnati Bengals but was injured in their final game and placed on injured reserve – he was released in September with an injury settlement.
Buffalo have already lost one quarterback ahead of their week-nine date at home to the Bears, while another is doubtful.
Josh Allen misses his third game with a sprained right elbow and the status of veteran backup Derek Anderson is uncertain after he suffered a concussion against the New England Patriots on Monday.
Buffalo's only other option is a return to Nathan Peterman, who has proven error-prone in his NFL career so far.
Peterman has appeared in nine games since being drafted in 2017, throwing nine interceptions in 81 pass attempts, with only three touchdown passes.
Source: Read Full Article