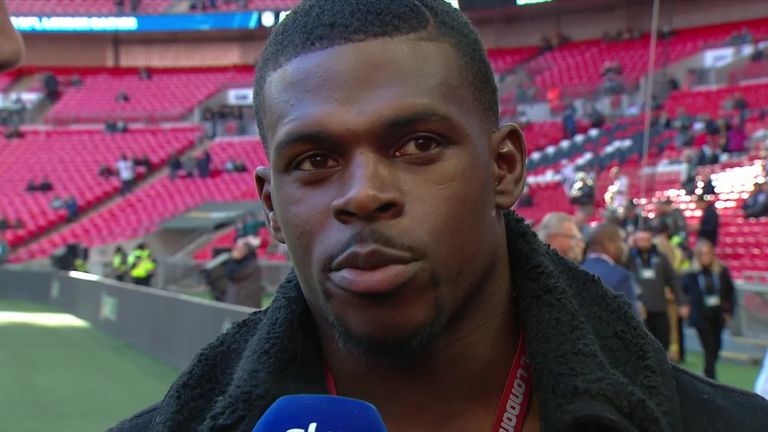 Former England wing Christian Wade has said he has "a huge mountain to
climb" following his decision to quit rugby and pursue a career in the NFL.
The 27-year-old announced his surprise departure from Wasps earlier this month and will now join the NFL's Player Pathway program.
Wade is not the first to trade rugby union for the NFL, with Alex Gray and Christian Scotland-Williamson both making the switch in the last year.
"It's been a very difficult decision for me, giving up my career in rugby," Wade told Sky Sports at Wembley, ahead of the Philadelphia Eagles' clash with the Jacksonville Jaguars.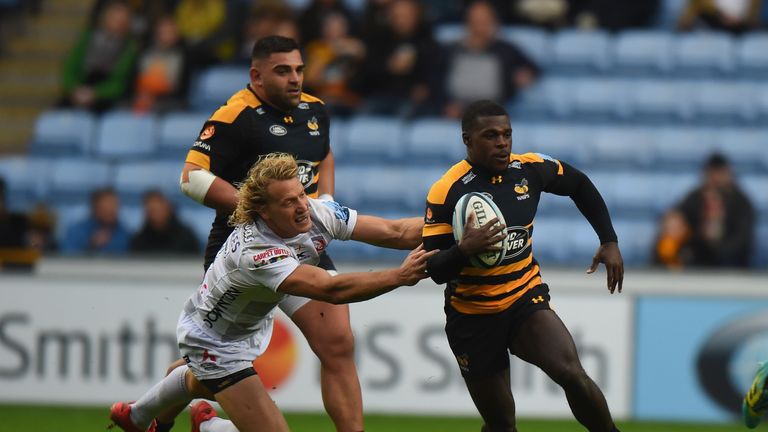 "Wasps have been so incredible to me, they've looked after me from the age of 16 all the way up to now and the fans have been great, the RFU have been great as well.
"But I've now got the opportunity to go into the Player Pathway program like you've seen some of the other guys do.
"It's something that I don't take lightly. I'm going to be starting my training regime literally next week and it's a huge mountain to climb.
"There's so much to learn in such a small space of time but for me I've always been someone who's always given it 100 per cent and my aim is to give it the best I can and hopefully I can try and compete with these guys in the NFL.
"There's some phenomenal athletes but I believe in my skills and hopefully I'm good enough."
Wade is third in the list of all-time tryscorers in the Premiership, with 82 tries, but has only earned one cap for England, back in 2013, and that is believed to be a big factor in his decision to leave rugby union.
Source: Read Full Article