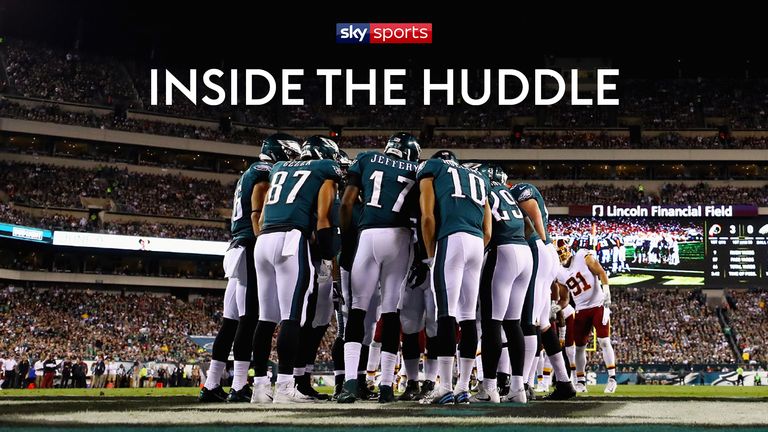 On the latest Inside the Huddle podcast, Neil Reynolds and guests look at how close were are to having an NFL franchise in London, discuss Hue Jackson's firing in Cleveland and take a closer look at the deals done before the trade deadline…
DOWNLOAD THE PODCAST HERE.
Joining Neil for a 'Halloween Special' are regulars Jeff Reinebold and Rob Ryan, as well as former NFL offensive lineman Brian Baldinger and his genuinely terrifying, dislocated pinky finger.
With the announcement four more games are to be hosted in the city in 2019, Baldy says "London is ready" for an NFL franchise, while Rob believes it's "just a matter of time" and that "teams will be fighting to move over here".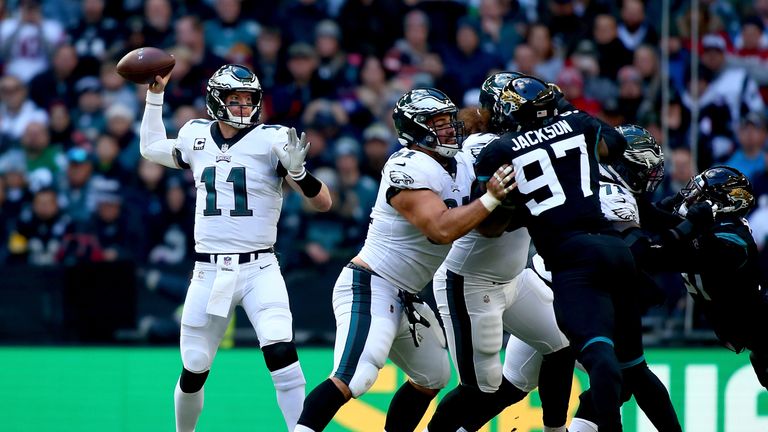 The panel take a look at the other big news from the league this week, including the trade activity before Tuesday's deadline – receivers Golden Tate and Demaryius Thomas moving to Philadelphia and Houston, respectively, the undefeated Rams adding Dante Fowler Jr and the Packers shipping off two players.
Both Baldy and Rob believe Tate is a "great fit" for the defending-champion Eagles, while Thomas' trade is good for both the Texans and Broncos, who he leaves behind. They were less than complimentary about the other deals, however.
Rob says Green Bay's trade of safety HaHa Clinton-Dix was a "dumb move" and sends the wrong message, and believes the Rams paid too high a price to bring in 'troublesome' Fowler.
Also, Rob and Jeff look at the dysfunction and division in Cleveland, as both head coach Jackson and offensive coordinator Todd Haley were fired following Sunday's loss to the Pittsburgh Steelers.
It's a move Rob says should have happened a long time ago, saying even Neil could have won a game as coach of the Browns rather than finish 0-16 like they did last year.
As well as all of that, we preview a mouth-watering meeting between Aaron Rodgers' Packers and Tom Brady's Patriots on Sunday night, dish out 'The Ryans' for NFL player of the week, and the panel pick their lock and shock results for Week Nine.
DOWNLOAD THE PODCAST HERE.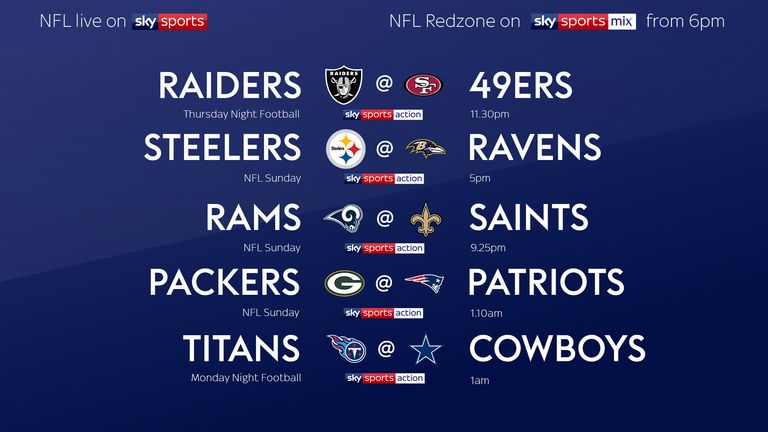 Follow the 2018-19 NFL season with us on Sky Sports and through our website skysports.com/NFL also our app for mobile devices and iPad, or follow our Twitter account @SkySportsNFL.
Source: Read Full Article