Kevin Stefanski planned for a "culture of accountability", spoke of a same-page "alignment" and sought a "shared vision", a "collective vision" as he was unveiled as the 18th head coach of the Cleveland Browns last January. 
This week, little under a year since his introductory press conference, he echoed those sentiments in some ways, superseding COVID-riddled playoff preparations with a reminder-slash-challenge to his team the temperament he has instilled since arriving is designed to tackle the aforementioned turmoil.
Who has made the NFL playoffs?
Play the Super Bowl Challenge
NFL Super Wild Card Weekend preview
Such are the times, such are the adverse-orientated Browns, Cleveland enter their first postseason appearance since 2002 without the head coach that led them there. Stefanski will be at home, as will tight ends coach Drew Petzing and defensive backs coach Jeff Howard after the trio returned positive tests.
Offensive line coach Bill Callahan and assistant offensive line coach Scott Peters are set to be missing again having been required to self isolate during the Week 17 win over the Pittsburgh Steelers, while the Browns will also be without receiver KhaDarel Hodge and offensive guard Joel Bitonio due to positive tests, the latter of whom is the team's longest-serving player having experienced six losing seasons since being drafted in 2014, including the 0-16 campaign in 2017.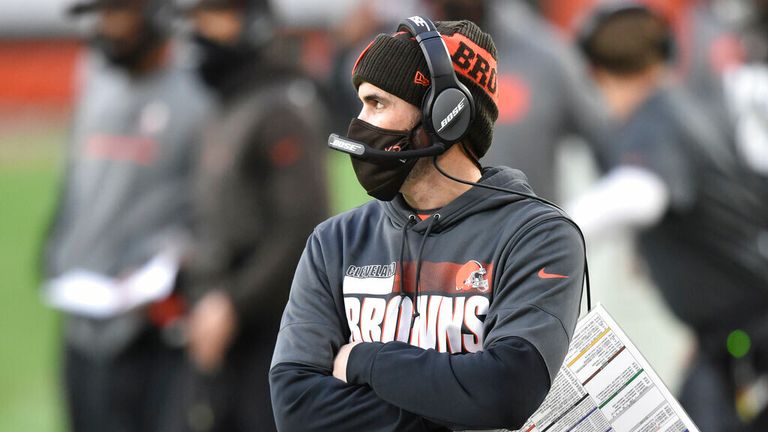 It's so very unavoidably Browns of them. But as far as tests of the franchise-wide buy-in and 'next man up' onus go, they do not get much bigger than in the boss' absence.
"This team is not my image, it's the Cleveland Browns," Stefanski explained to the media. "We have established an identity. We did it back in the spring. We told the guys how we were going to play. We made sure that we brought players in here that fit that mould, and I think the guys understand perfectly how we play and how we win. It doesn't change, regardless of who is on the sideline."
An 18-year stretch of post-December inactivity entailing Draft busts, locker room division, an ever-rotating coaching carousel and some painfully incompetent football combines with coronavirus complications and even left tackle Jedrick Wills and wide receiver Rashard Higgins being cited for drag racing in making for an added sense of irony. So very, very Browns.
But it also leaves special teams coordinator and now stand-in head coach Mike Priefer with the easiest locker room pep talk of his career, whether the motivating factor be rewarding a coach that ended years of misery or playing for a team-mate in Bitonio who knows more than any player on the roster what it means to be competing in January.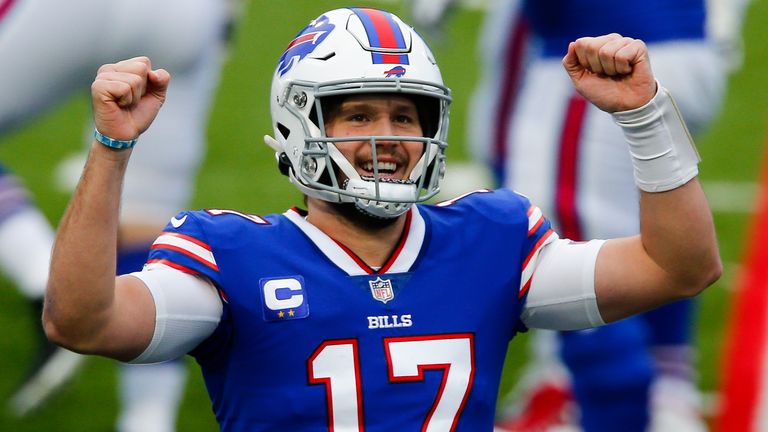 "For us a team, obviously, we know how much this game means to Joel and what he would give to be out there," said Jarvis Landry. "That's definitely something that we all have in mind. That is definitely something my man [guard Michael] Dunn is going to have in mind playing guard and giving it his best shot out there.
"This is definitely one for Joel, absolutely."
Steelers wide receiver JuJu Smith-Schuster piled onto that this week, referring to his division rivals as "the same Browns team I play every year".
"I think they're nameless grey faces," he added. "They have a couple good players on their team, but at the end of the day, I don't know. The Browns is the Browns."
Thanks JuJu, says coach Preifer.
This is a different Browns unit to those of the past 18 years, one of thicker skin that rejects the 'woe is me' persona. The balance of individual stardom and team chemistry has come on since last season, while Stefanksi's culture shift has seen a young group handle setbacks admirably and with maturity.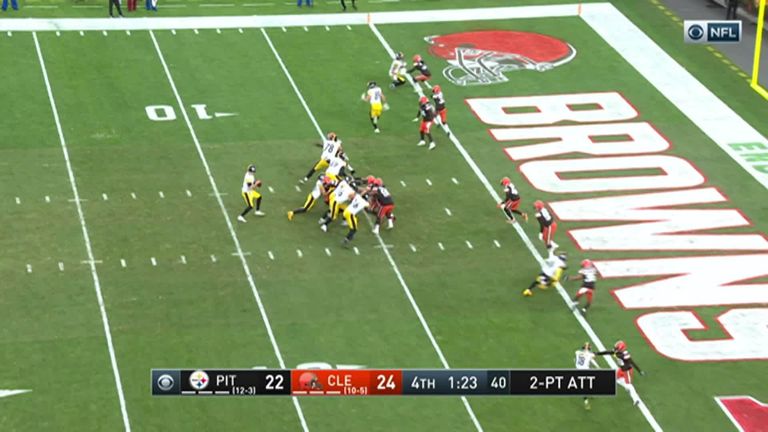 The loss of key personnel heading into a game is nothing new to them this season, the only difference being the nature of the contest.
Only seven Browns players featured in all 16 games during the regular season. Rookie safety Grant Delpit and second-year quarterback Greedy Williams have been out all year, wide receiver Odell Beckham Jr missed the final nine games, star pass rusher Myles Garrett sat out two, running back Nick Chubb four, guard Wyatt Teller five, safety Ronnie Harrison five, cornerback Denzel Ward four and free agent defensive end Andrew Billings opted out.
Leading tackler BJ Goodson missed the final two games, while impressive rookie tight end Harrison Bryant and safety Andrew Sendejo missed Week 17 against Pittsburgh after all three landed on the reserve/COVID-19 list.
Cleveland must now fare without pass rusher Olivier Vernon, who was second only to Garrett on the team with nine sacks this season, after he was ruled out due to a ruptured Achilles that will require a lengthy rehabilitation process after surgery.
Granted, this is a team with talent in reserve, but a slew of absentees to that extent would have derailed any postseason charge in previous years.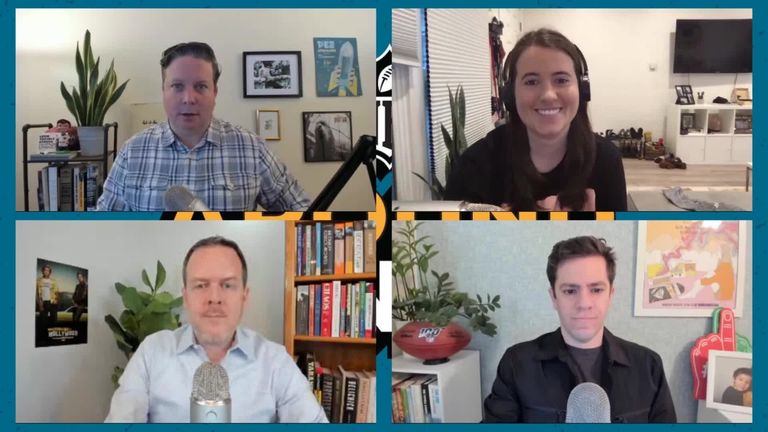 NFL rules mean Stefanski will be permitted to communicate with his team in the locker room by phone or video chat up until kickoff on Sunday, after which no further contact will be allowed.
It adds another fascinating bough to the game as offensive coordinator Alex Van Pelt takes over play-calling duties, with any uncertainty over his credentials eased somewhat by a quick internet search that leads you to high praise from Aaron Rodgers for the former Green Bay Packers quarterbacks coach.
You can also add Stefanski to the list of positive references.
"The players understand that it doesn't really matter who the head coach is on Sunday," said the Browns head coach.
"AVP has been a huge part of our offense's success. He is a huge part of play calling. There is a ton of dialogue occurring between me, AVP and the rest of the offensive staff. He knows the things that we believe in. He knows how we play.
"He spends every waking moment with the quarterback, which is important when you are talking about trying to get him in a rhythm and comfort level. I have a ton of confidence in AVP's ability to get the job done."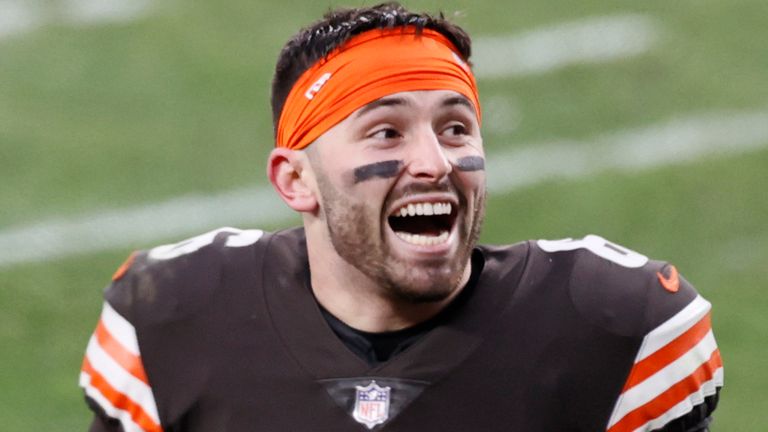 With no Stefanski do not be surprised to see the first two series scripted on Sunday as Van Pelt looks to settle into the game.
A pass early/run late start on offense over the latter stages of the season seemingly treated them well, resulting in the Browns scoring at least a touchdown on all six of their opening two drives since Week 12. The empty backfield approach benefited Mayfield massively in regards to allowing him to read the defense, while he has also been among the most successful on play-action in the league.
The Browns, of course, also carry perhaps the most potent one-two running back punch in the league in Chubb and Kareem Hunt. Having deployed both out of the backfield earlier in the Week 17 win over the Steelers, it will be interesting to see whether the Browns continue on that track upon the return of TJ Watt and Cam Heyward to Pittsburgh's front seven.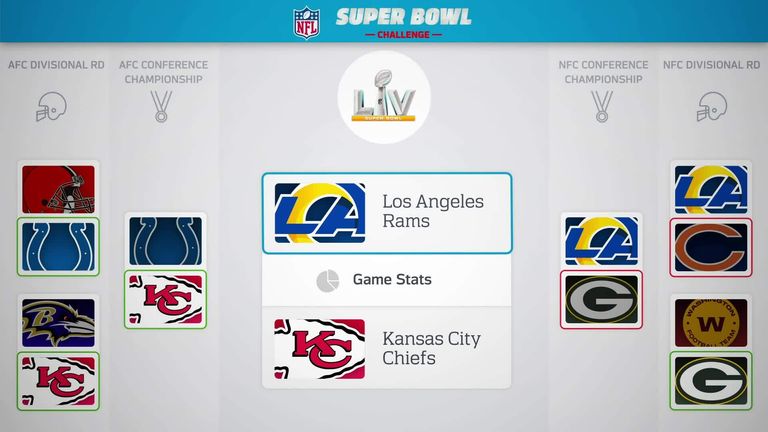 Stefanski continued his opening statement at last January's curtain-raiser by bracing himself for what he admitted to be a 'pinch me' moment ahead of meeting with the great Jim Brown, who he explained was his father Ed's favourite player growing up.
"I've heard all about Jim Brown from a young kid," he said. "That's special to me."
It was a reminder of the rich and perhaps sometimes forgotten history the Browns are representing on Sunday as an organisation that won each of the AAFC's four Championships after being founded in 1946, before winning on three of seven visits to the NFL Championship in the 50s behind Paul Brown, Jim Brown and Otto Graham.
They are playing as the faces of what should be a new and prospering era in Cleveland.
Watch the Cleveland Browns take on the Pittsburgh Steelers live from 1.15am on Sky Sports NFL in the early hours of Monday morning.
Source: Read Full Article