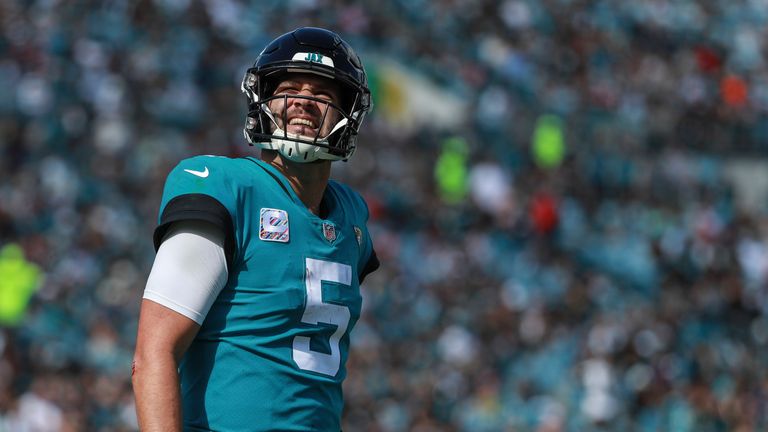 Jacksonville Jaguars quarterback Blake Bortles says he has always felt the pressure since he joined the franchise.
The Jaguars are on a three-game losing streak and Bortles was benched last week for Cody Kessler during their 20-7 loss to the Houston Texans in the AFC South.
But Bortles will return to start Sunday's clash with the Philadelphia Eagles at Wembley in what is a must-win game for Jacksonville.
Live NFL
October 28, 2018, 1:00pm
Live on
"There has been pressure since I got to Jacksonville," Bortles said. "It's kind of normal. I think there is pressure in every position at all times in the NFL.
"If you are not getting the job done or playing well or being successful they will eventually replace you and find somebody else that can."
Philadelphia are currently 3-4 for the season but are second in NFC east heading into Sunday's match. The Jaguars are also 3-4 but have won on their last three visits to London, while this is the current Super Bowl champion Eagles' first experience playing in the UK.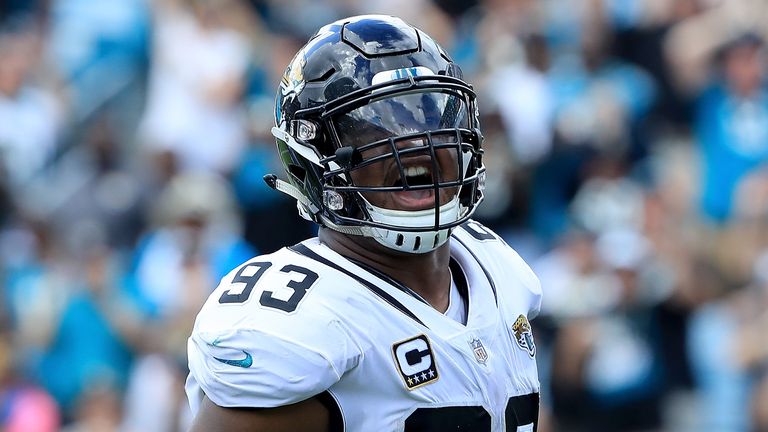 Earlier this week, Bortles claimed he was "like the scapegoat for this team" but has enjoyed the change of scenery the International Series has brought.
He said: "It's a good break, it's a good mix up. It's obviously totally different to anything else we do all year long.
"After losing three games and being in a bit of a slump, it's a good mix up, a good change of pace, it's an opportunity for us to get back on track.
"I think this week doesn't allow you to think about a whole lot. Everything is jammed in, the schedule has changed.
"You have to get a lot done on Tuesday, Wednesday before coming over here. I think it was good timing.It has taken my mind off of last week, move on and start worrying about Philly and about coming to London."
Source: Read Full Article