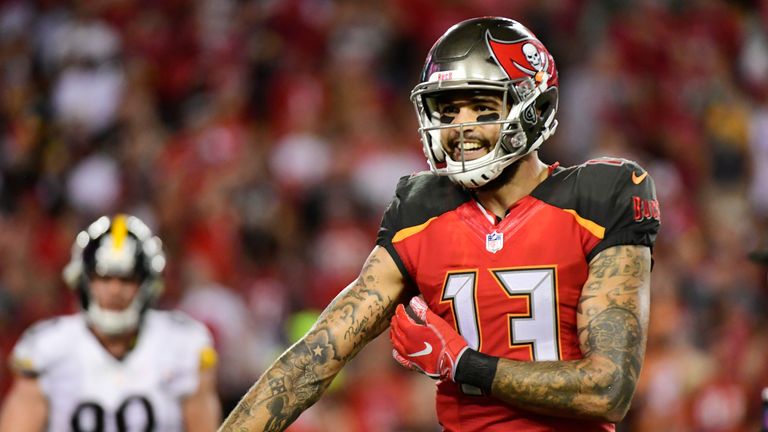 Fantasy analyst expert Adam Rank takes on the NFL Challenge, picking his team for Week Nine…
Each week you get to pick a passing offense, rushing attack, defense and special teams unit to pick up points for your team while, on top of that, you can select a quarterback, running back and wide receiver to score additional points. Register to play by clicking here.
Adam Rank: Week Eight points
Here's the hottest take I can give you right now. Patrick Mahomes and Todd Gurley are good football players. I know, I know, it's breaking news over here, too. But here's the thing, if you still have opportunities to play Mahomes and Gurley, use them up as soon as possible. I'm pointing this out because I will no longer spend a lot of time advocating for them, because you know by now that they are great. You don't need me repeating myself. So, let's start a whole new world here…
Los Angeles Rams passing offense
You would be safe with both sides of the Rams and Saints game this week, but I'm going to lean towards the Rams. The Vikings were able to move the ball on the Saints on Sunday night (Monday morning), but there were a few mistakes that ultimately cost them. Plus, the Rams have a running attack that the Saints have to respect. I mean, I don't believe I'm telling tales out of school to say Gurley is better than Latavius Murray. Forgive me for such a scorching hot take.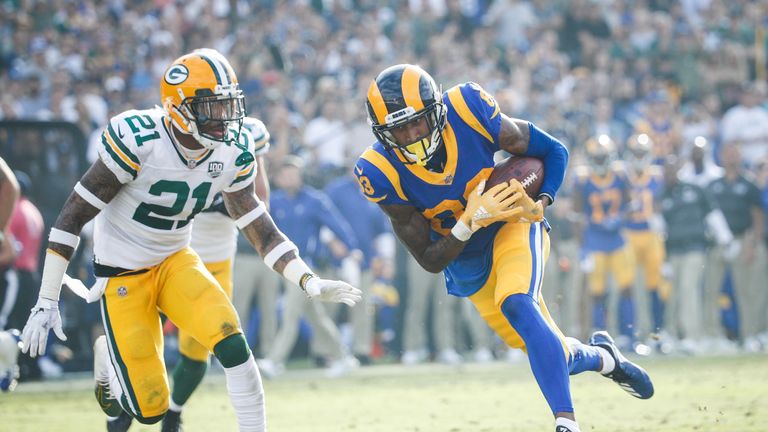 Frisky play: The Packers at New England. The Packers moved the ball relatively well in Los Angeles. But a jaunt across the country can be a bit imposing and it's why I'm backing off of them a bit. However, angry Aaron Rodgers is seemingly the best Aaron Rodgers so, conversely, it wouldn't be terrible to play the Packers passing offense for this game.
Seattle Seahawks rushing offense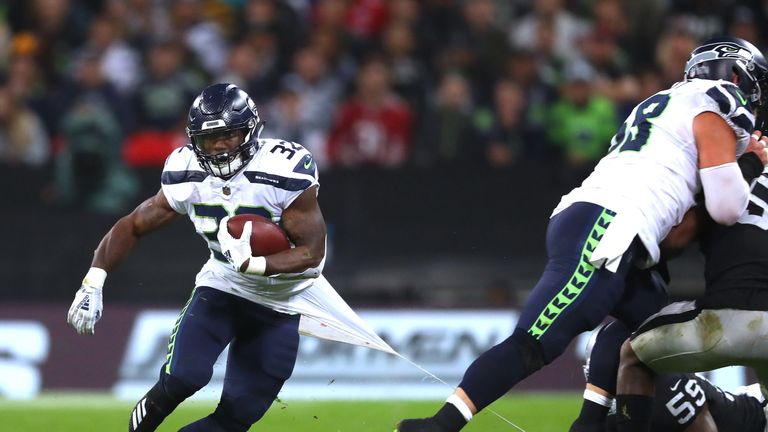 The Seahawks have had a resurgence in the last month, and the key has been the running attack. It's weird, it wasn't that long ago that the Seahawks offensive line was under fire. But the team has averaged more than 170 rushing yards in the last three games. And when you get the running game going, it allows the Seahawks to do what they do best – play-action. So, they have a solid running game, and when they get into the rare third-and-long, Russell Wilson is able to move the sticks with a passing game that continues to evolve. The Seahawks are now back in the NFC playoff race. They might not be on the pace to win the division with the Rams running away with the whole thing, but Seattle is back in the mix.
Chicago Bears defense
When you get a chance to take the top-scoring defense against the team you want to start your defense against, it's a match made in fantasy football heaven. The Bears were without Khalil Mack for the first time this season (ankle) and the team allowed their fewest yards in a game this season. So they no longer need Mack! I kid. But Akiem Hicks, Eddie Goldman and Leonard Floyd certainly got after the quarterback. They should do well against the Bills. The matchup says to play the Bears, although, as a Bears fan, it certainly scares me any time our team is a "sure thing", because the fantasy gods are truly never that kind.
Detroit Lions special teams
Did you know that the Vikings are among the league leaders in points allowed to kickers? It's true. The defense is still good, so teams have to settle for field goals. But also as the weather starts to get colder, you want to seek out those teams playing in domes. It's just common sense.
Cam Newton, QB, Carolina Panthers (Captain)
This is more than just looking at who is playing the Buccaneers and playing them. Well, maybe not much more. However, I want to get into the Newton shares. He passed for just 219 yards and a pair of touchdowns last week, but where he makes up for it is with 52 rushing yards and a touchdown. And this wasn't just a dive in at the one-yard line. Newton had a solid scamper out of the backfield.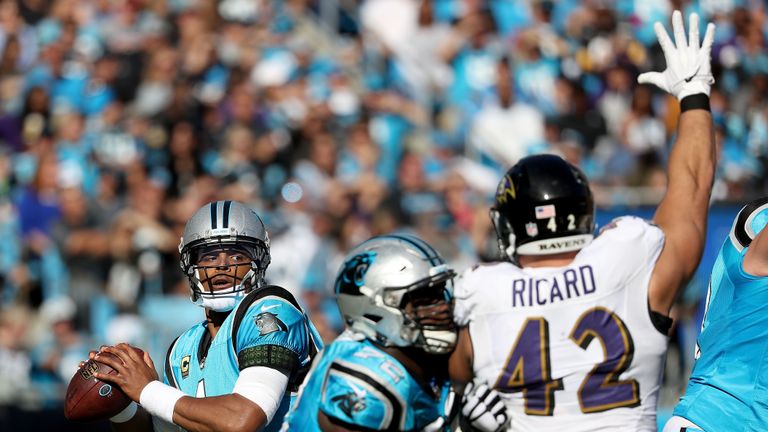 Nick Chubb, RB, Cleveland Browns
The Browns promoted the running back coach to be the offensive coordinator, so this should totally work, right? But my main point is that for the Browns to be successful, they need to run the football. And Chubb has done a pretty good job of it, even if he's not put up the fantasy numbers we have desired from him so far. One of the most important things about him is that he leads the NFL with 5.2 yards after contact. And Chubb has a solid matchup against the Chiefs who were gashed by the Broncos on the ground this past week.
Mike Evans, WR, Tampa Bay Buccaneers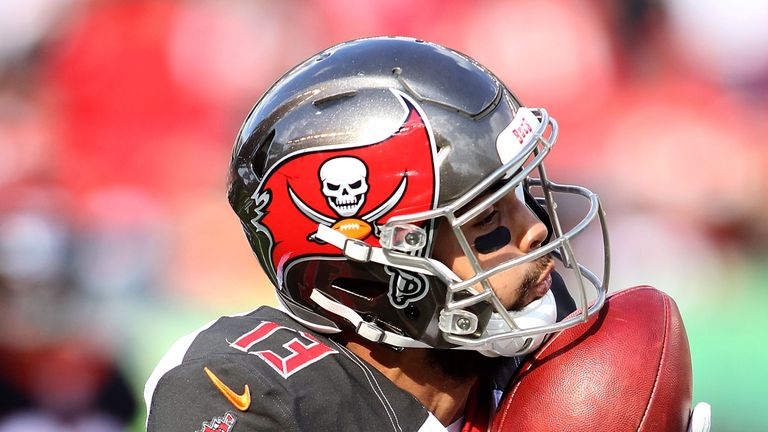 Ryan Fitzpatrick is back! He's amazing, mostly because he throws the ball to Evans and not the other team. And I don't mean to be throwing shade at Jameis Winston, because I'm not. Well, I am, but don't mean to. But if you look at the numbers, Evans is much, much better with Fitz than he is with Jameis. Evans had 483 yards, four touchdowns and a 128.5 passer rating with Fitz throwing the ball. He had 287 yards and did not catch a touchdown pass without him. So with the Bearded One back, I'm on board with a huge Mike Evans game this week.
Click here to register to play NFL Challenge.
Source: Read Full Article