NFL UK managing director Alistair Kirkwood believes the record crowd for Sunday's game between the Jacksonville Jaguars and Philadelphia Eagles proves interest in the sport is only growing in the UK.
The Eagles' 24-18 victory was the 24th NFL game to be staged in London since 2008, and the third to be played at Wembley in as many weeks.
All three of this year's games – staged on consecutive weekends – sold out, and Sunday's contest attracted a crowd of 85,870 after organisers were able to open up two additional rows of seating in the lower bowl after reviewing lines of sight.
"The fact that we did triple back-to-back games for the first time, and also had the challenge of selling our first game very quickly because that game was supposed to be played at the new Spurs stadium, means that fan support continues to be incredibly strong," Kirkwood said.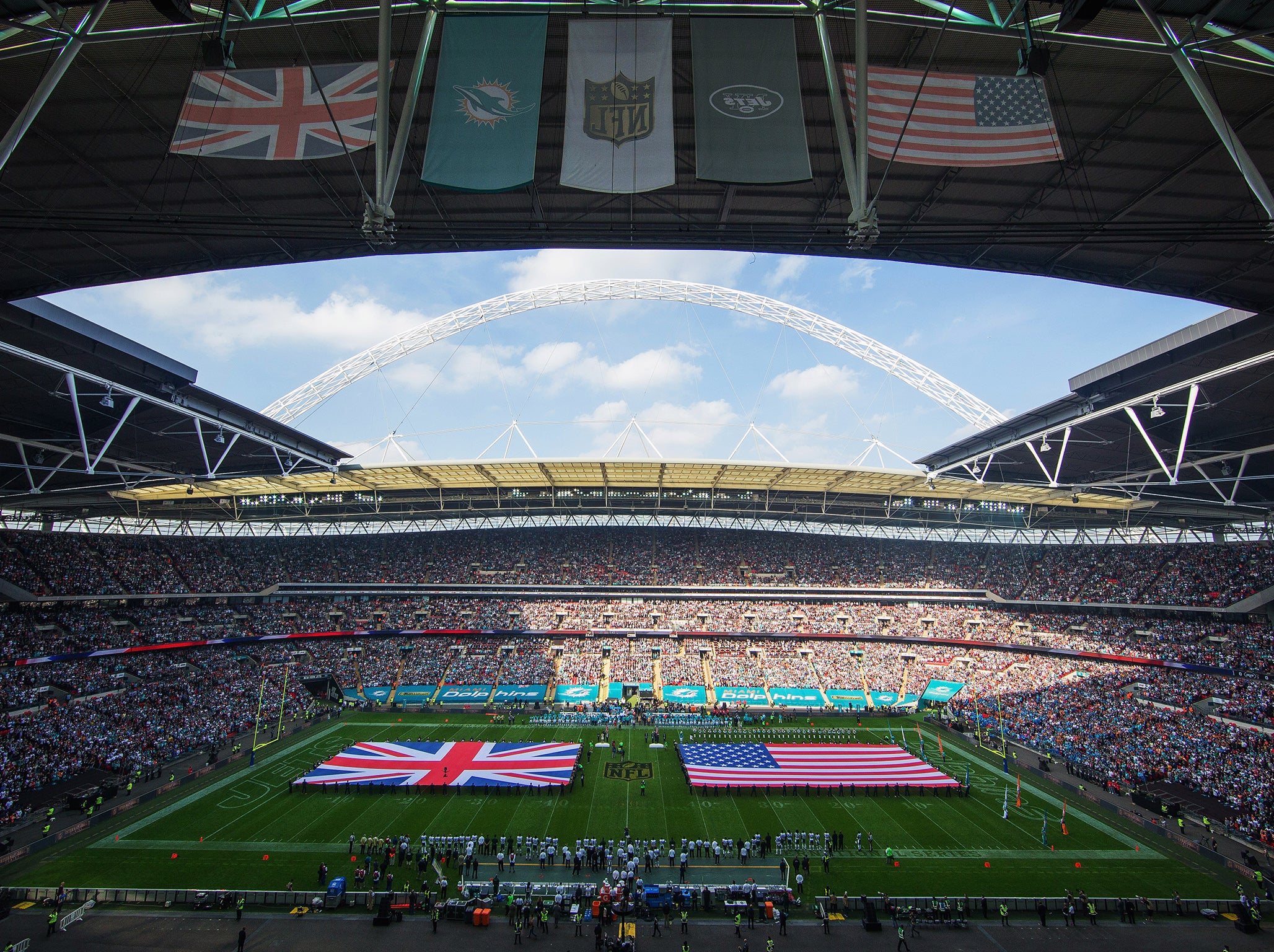 "That gives us a really good platform going forward and the popularity of the sport seems to be going from strength to strength.
"The demand has been crazy and it gives us a lot of confidence going forward that they will continue to support us."
The first game of this year's slate, between the Seattle Seahawks and Oakland Raiders, had been due to be played at Tottenham's new ground but delays in construction saw it moved to Wembley at late notice, and it was listed as a sell-out with 84,922 in attendance.
Earlier this month NFL executive vice-president Mark Waller said London was still on schedule to be capable of hosting a franchise full-time from 2022 – and pointed to these sold-out games as further evidence.
At the time of those comments Jacksonville owner Shahid Khan had an offer on the table to buy Wembley stadium for £600million, prompting fresh speculation he could look to relocate the Jaguars, but he withdrew that bid a week later after finding it divided opinion.
But Kirkwood said the withdrawal of that bid did not have any immediate impact on the NFL's plans.
"On one level I thought (the bid) was a good sign of progress for our sport over the years, but in terms of how that would have impacted us I think I, like a lot of other people, was just waiting to see if it went through or not," he said.
"Shahid's business interests are completely separate so it wasn't part of our plan.
PA
Follow the Independent Sport on Instagram here, for all of the best images, videos and stories from around the sporting world.
Source: Read Full Article