It was a fitting return for the NFL in the early hours of Friday morning as its new king, Patrick Mahomes, dispelled any notion that the Kansas City Chiefs are anything but overwhelming favourites to repeat in the most peculiar season of all.
The fresh-faced Mahomes, now somehow carrying himself with even more swagger after his coronation in Miami seven months ago, expertly dissected the Houston Texans in a 34-20 victory. The crushing defeat heaped more misery on Bill O'Brien's team following their unfathomable collapse from a 24-point lead against the Chiefs in last season's play-offs. Buried under another avalanche of Kansas City points, Andy Reid's formidable unit delivered an ominous message to the rest of the league.
But beyond the AFC, which will see reigning MVP Lamar Jackson's Baltimore Ravens battle it out with the Chiefs, there is the fascinating subplot in the NFC with Tampa Bay – or should that now be Tompa Bay – following the arrival of Tom Brady.
Brady, 43, joins an already potent offense in what promises to be a gruelling AFC South battle against the New Orleans Saints, who are "the best team on paper", according to former NFL defensive co-ordinator and Sky Sports pundit Rob Ryan.
"I think everybody is excited to watch Tampa Bay and Tom Brady play," Ryan tells The Independent. "While I'm also fascinated to see what Cam Newton will look like in New England.
"We'll find a lot out and see how everybody responds without a pre-season. All those new coaches, who knows what it'll look like? So expect some upsets in the first week of the season.
"But New Orleans has the best team on paper, in the NFC, that said they seem to always trip themselves up in the play-offs. So I think it'll be San Francisco or Tampa – but I do see New Orleans beating Tampa in the first week. I think it'll be Kansas City and Baltimore all the way [in the AFC], and in the end it'll be Kansas City to win it all again."
Shaun Gayle, a Super Bowl champion with the 1986 Chicago Bears, believes the Atlanta Falcons can force their way into the mix too, despite the fierce competition in their division, especially with the total number of play-off places expanded this season to 14.
"I think people need to be aware of Atlanta's offense, they have 10 former first round draft picks," Gayle explains. "You add in [Todd] Gurley coming in from the Rams, it'll be something special.
"I think the fans may have skipped over them due to the high-profile signings around the league."
The next generation, as ever, provides another series of fascinating storylines to follow throughout the season. This year's cast can boast No 1 overall pick Joe Burrow, who is tasked with guiding the Bengals through the gauntlet of the AFC North. Alongside Burrow is a special class of wide receivers, including CeeDee Lamb, who shockingly landed in Dallas in what promises to be a dazzling Cowboys offense led by Dak Prescott, whose long-term future remains unclear.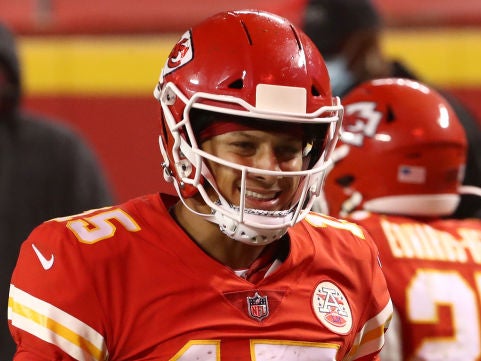 But beneath the shiny new toys selected at the top of the draft, Gayle has attempted to salvage some hope for his former team in Chicago. The Bears looked on with envy on Thursday night, imagining what might have been had they not selected Mitchell Trubisky after moving up in the 2017 draft, spurning the chance to gift their fans a decade of Mahomes or DeShaun Watson.
So beyond what promises to be another painful quarterback battle between Trubisky and Nick Foles, Bears fans will hope Khalil Mack's brother, Ledarius, has some similarly destructive traits to his sibling.
"I'm eager to see Khalil Mack's brother [Ledarius]," he adds. "The fact that you have a player so dominant, the team is clearly hoping that gene to get to the quarterback runs in the family."
You can watch the new NFL season on Sky Sports NFL and Arena which will show the biggest games, hard hitting documentaries and more
Source: Read Full Article