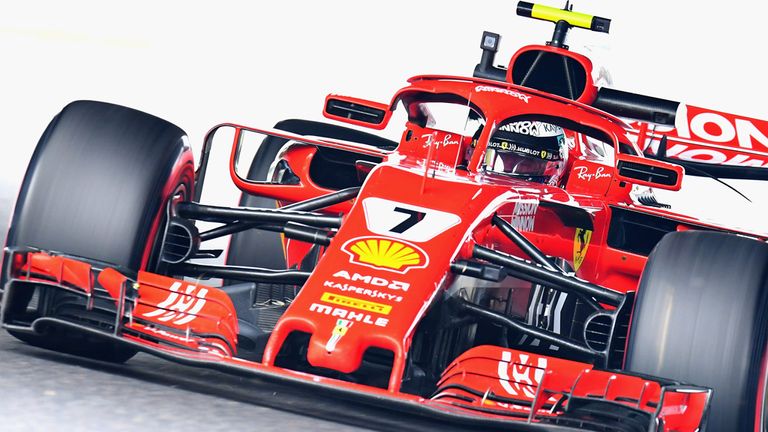 Ferrari's US GP victory in a car shorn of recently-introduced upgrades has seemingly confirmed the Scuderia made a critical and very costly backward step on car development after the summer break.
Ferrari are understood to have essentially reverted to an old-spec version of their car in Austin, removing the new parts which had been introduced for Singapore, Russia and Japan – events where they were soundly beaten by Lewis Hamilton as the Mercedes driver surged into what is likely to be an unassailable title advantage.
"Ferrari think they went the wrong way with a car change which they made in Singapore and they have been unwinding it ever since," Sky F1's Martin Brundle revealed on Friday in Texas. "It's an important weekend for Ferrari to show that they have their car back on track."
They did just that.
With their car no longer carrying the upgrades which were seemingly actually downgrades, Ferrari returned to winning ways in America courtesy of what Mercedes considered to be a significant pace advantage. "They were faster," flatly concluded Hamilton while Silver Arrows boss Toto Wolff reckoned Sebastian Vettel would have won "easily" but for his first-lap collision with Daniel Ricciardo.
Only in qualifying, where Hamilton took pole by less than a tenth of a second ahead of Vettel did Mercedes have the upper hand. But that slender advantage compared to over half a second in Russia. On race day in Austin, Ferrari's advantage over Mercedes was such that Silver Arrows strategist James Vowles called their car as "phenomenal" and the Scuderia's superiority was underpinned by traits which were the hallmark of their mid-season surge: better traction and chart-topping straight-line speed.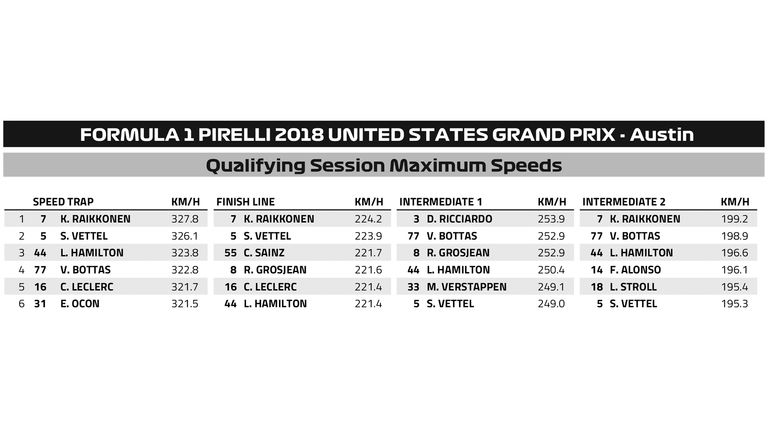 All of which pointed to, in Vettel's own words on Sunday evening, "good news and bad news".
On the one hand, relief at their return to form. On the other, frustration that their September problems were self-induced.
"We went back with our car quite a long way, and it seems to work better that way," said Vettel.
"If we have to go back to a car that has been competitive three or four months ago, then surely it can't be good news, if you think about it."
"I think for us on the technical side it is important to understand what went wrong."
Team boss Maurizio Arrivabene also highlighted the reversion in his post-race briefing, saying: "The team showed great courage in taking a step back."
The surprise, perhaps, is that having taken a critical misstep, it then took the Scuderia so long to spot it.
"It took too long," agreed Vettel. "All the steps we did, they seemed to make sense. But now looking back, they didn't.
"Clearly there was something we missed and we haven't yet understood why and where the error took off or started."
But there is mitigation for Ferrari. With in-testing severely limited, and so many variables at play – evolving track conditions, different tyre choices, fluctuating weather, driver form etc – in the scant opportunities for evaluating new parts during race weekends, the real surprise, perhaps, is that car developments don't go down the wrong path more often.
As Brundle concluded in his latest column for Sky Sports F1: "Ferrari went the wrong way with car updates back in Singapore and it's taken all this time to understand that despite the might of the team and their comprehensive tools and data, and drivers who have over 500 starts combined.
"That tells us more about the complexity of the cars than anything else."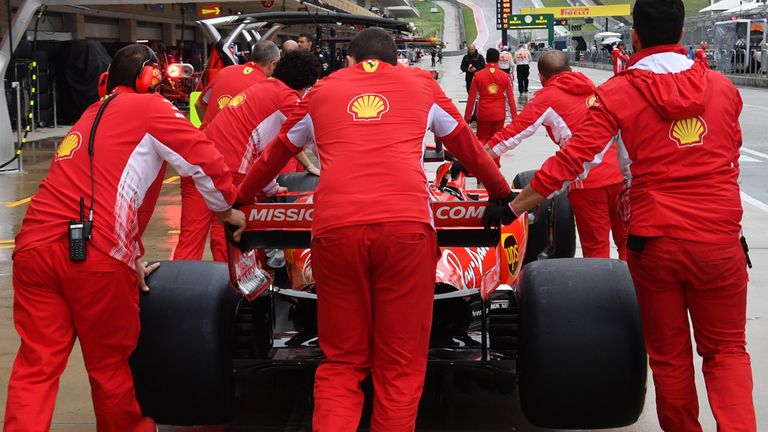 Sky F1's Mexican GP schedule
Friday, October 26
3.45pm: Practice One build-up LIVE!
4pm: MEXICAN GP PRACTICE ONE LIVE!
7.45pm: Practice Two build-up LIVE!
8pm: MEXICAN GP PRACTICE TWO LIVE!
Saturday, October 27
3.45pm: Practice Three build-up LIVE!
4pm: MEXICAN GP PRACTICE THREE LIVE!
6pm: Qualifying build-up LIVE!
7pm: MEXICAN GP QUALIFYING LIVE!
Sunday, October 28
5.30pm: Pit Lane LIVE!
6.30pm: On The Grid LIVE!
7.10pm: THE MEXICAN GP LIVE!
9.30pm: Paddock Live
Sky Sports F1 is the only place to watch every Formula 1 Grand Prix, qualifying and practice session live in 2018. Get Sky Sports F1.
Source: Read Full Article