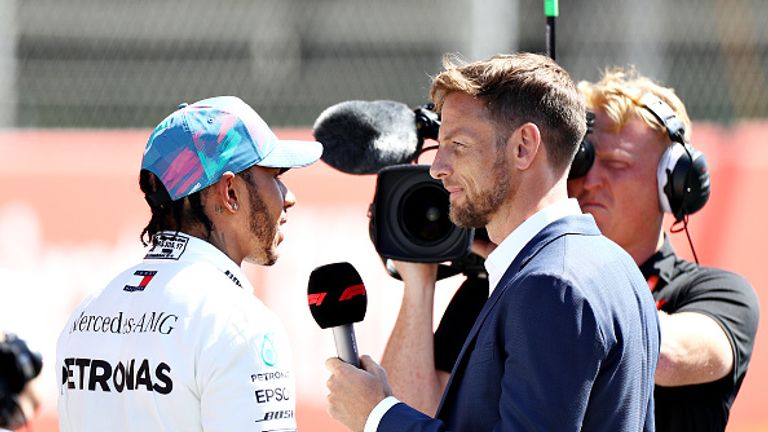 Sky F1's Jenson Button hailed Valtteri Bottas performance in Spanish GP qualifying as "absolutely mega" after the Finn swept to a dominant pole position over Lewis Hamilton.
Bottas had beaten Hamilton to pole at both the previous two races in China and Baku but the difference between them there had been less than a 10th of a second, whereas the gap was 0.6s on Saturday at Barcelona.
Qualy report: Bottas blows Hamilton away
Bottas surprised by gap
Sky F1's Spanish GP TV times
Asked to assess Bottas' pole, Button replied: "Absolutely mega. To beat Lewis around this circuit is a phenomenal achievement – and I know, I've had him as a team-mate for three years.
"Really, really impressive and this will give him so much confidence. This is three qualifying sessions back-to-back that he's achieved pole, which is pretty awesome."
Hamilton had only previously been out-qualified twice by a team-mate since his rookie year at Barcelona, the sweeping circuit that drivers test on more than any other.
"He did a great job in qualifying, I didn't do such a good job, so I've got to keep working at it," Hamilton told Sky Sports F1.
A battery-charge problem ahead of the first Q3 runs, which ultimately stood as the fastest times, hindered Hamilton's run, but he also acknowledged "I didn't put the lap together".
Sky F1's Paul Di Resta agreed there was work to do for the five-time champion.
"Lewis is just not feeling comfortable. It is a race to turn one here, it is hard to overtake," said the Scot.
"Lewis will not give up without a fight but something needs to change for him to get on top.
"We saw it with [Nico] Rosberg a few years ago: once Rosberg got on top of Lewis a little bit he started to look fragile. But Bottas needs to keep up that work, the difference will be from here to the summer break on his championship."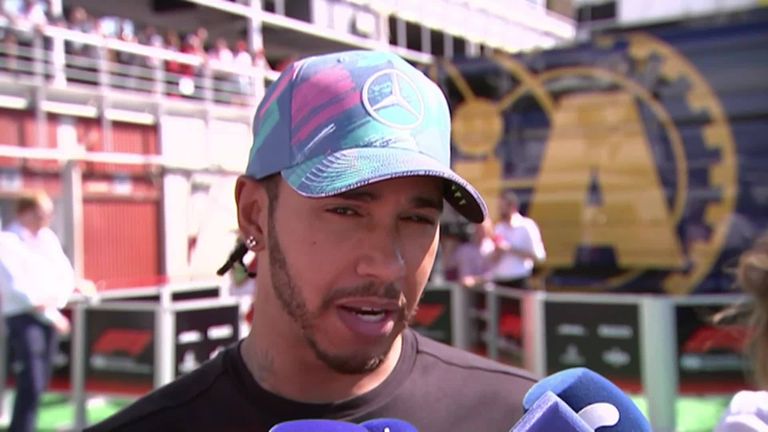 What now for Sunday's race?
With Ferrari struggling to stay in touch with Mercedes, and Bottas instead emerging as Hamilton's chief early-season rival, focus in the build-up to this weekend's race had been on the relationship between the Silver Arrows' drivers.
Hamilton and Bottas each spoke of their respect for one another on Thursday and Button is not expecting Sunday's race to serve up a repeat of 2016, when Lewis and Nico Rosberg crashed into each other on the first lap from the front row.
"I think he [Toto Wolff, Mercedes' boss] is dealing with two very different drivers at the moment," said Button, the 2009 world champion.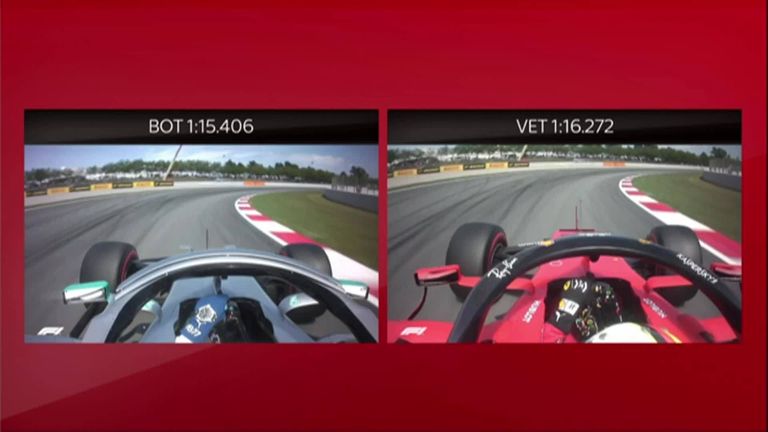 "Lewis is confident, he hasn't had a good day but I don't think he's going to be in that same position [as 2016]. His mindset is very different. He's very relaxed, very confident. The same with Valtteri.
"They're going to fight each other but they seem to be a little more respectful with space, as we saw in Azerbaijan. We hope for wheel-to-wheel but we don't want that [Spain 2016]."
Source: Read Full Article