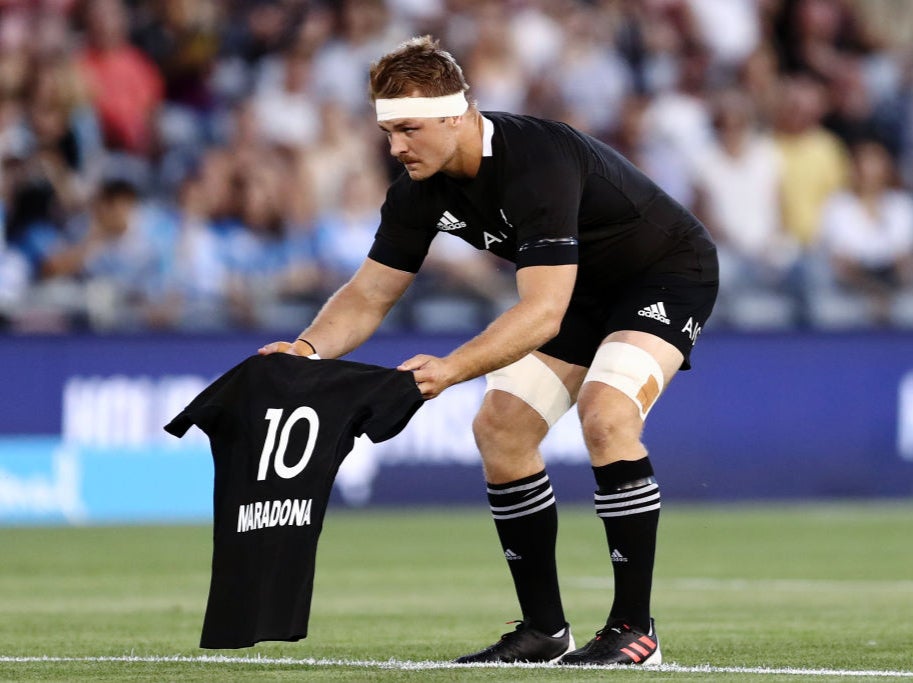 Captain Sam Cane lays down a shirt in tribute to Maradona
Maradona, arguably the greatest footballer in history, died after suffering a heart attack in a house outside Buenos Aires, where he had been recovering from a brain operation.
Three days of national mourning were declared after Maradona's passing, while Napoli plan to rename their stadium in his honour. He was buried in a private ceremony on Thursday last week after tens of thousands of fans had filed past and paid their respects at his coffin earlier in the day.
Pele led the tributes to Maradona upon the confirmation of his passing, writing: "What sad news. I lost a great friend and the world lost a legend.
"There is still much to be said, but for now, may God give strength to family members. One day, I hope we can play football together in the sky."
Lionel Messi, the greatest Argentinian player of this generation, who played under Maradona at the 2010 World Cup, also paid his respects. "A very sad day for all Argentines and for football. He leaves us but does not leave, because Diego is eternal," he wrote."I keep all the beautiful moments lived with him and I wanted to take the opportunity to send my condolences to all his family and friends. RIP."
Source: Read Full Article