Some 3,000 bleary-eyed Blackpool supporters tagged along for the club's first ever visit to The Emirates Stadium, on the second weekend of the 2010/11 Premier League season. They brought with them a vat-load of bright orange balloons and an utterly infectious sense of giddy enthusiasm, maintaining their voice even as Blackpool's feeble defence was torn asunder and the Arsenal goals began to flow like fine wine.
The game ended 6-0. Theo Walcott managed his first ever Arsenal hat-trick. Even Marouane Chamakh scored. And for Blackpool, the result proved to be a grim portent of things to come. They were eventually relegated on the final day of the season after a similarly slipshod 4-2 defeat by Manchester United. "Oh deary me, our castle was made of sand," a resigned Ian Holloway sighed prophetically in his post-match press conference.
Eight seasons after their solitary jaunt among the Premier League elite and Blackpool return to The Emirates, in tonight's Carabao Cup Round of 16 tie. Only, this time, there will be no fleet of coaches rolling down the M55 and no ceaseless singing, with many of the fans in attendance on that late summer's day having made the decision to boycott all of Blackpool's matches for the foreseeable future.
"The club were given just under 1,300 tickets for tonight's game which they have managed to sell," Blackpool Gazette football writer, Matt Scrafton, tells The Independent. "But the majority of those will be season ticket holders or family and friends of the players. There is still a boycott in place of the clubs game and so many people will not be travelling to London for the game."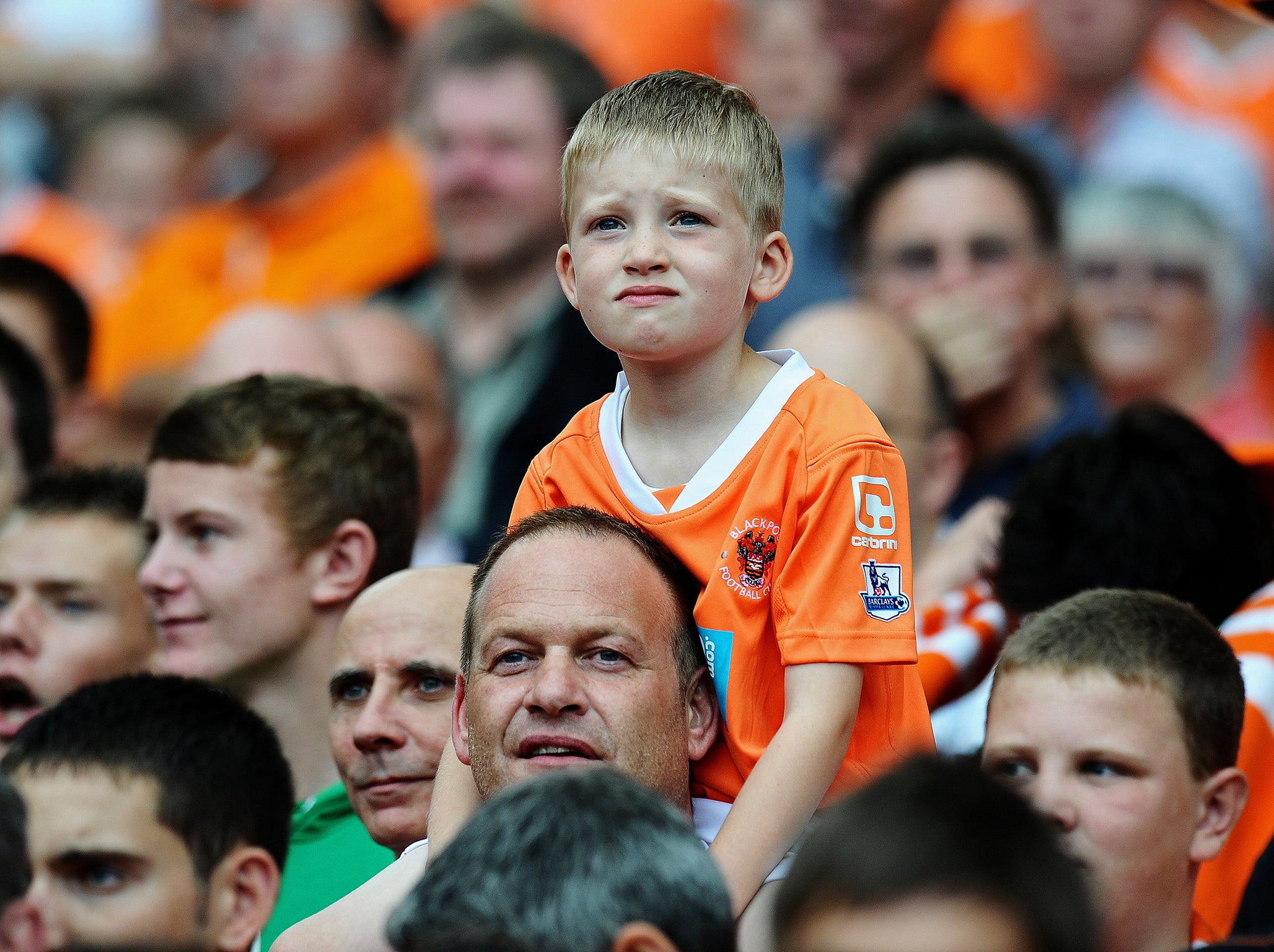 The boycott dates back to 2015, when the exasperated Blackpool Supporters' Trust (BST) decided decisive action had to be taken against Owen Oyston, the club's long-term owner, and his son, Karl. The £100m Premier league windfall had been squandered, primarily loaned from the club to other companies. The club's facilities had deteriorated. And League One beckoned.
It has been in place ever since, with the growing group of stay-away supporters instead choosing to spend their Saturday afternoons stood outside Bloomfield Road rather than sat within it, thrusting explanatory leaflets in the direction of those who still squeeze their way through the turnstiles. They still travel in number to away games, but will steer clear of Arsenal: 45 per cent of gate receipts from the tie will go to Blackpool, meaning it is a no-go zone.
"I was there in 2010 — we took our full allocation and we were noisy," Steve Rowland, the secretary of the BST, tells The Independent. "A few people will buy tickets for Wednesday night because it is the biggest game we have had for years, but the majority will boycott it because of the campaign. It's an individual decision of course. But there are around 9-10,000 supporters who are now avoiding matches because the Oystons are still running the club."
Almost exactly this time last year, Rowland and many others felt there was finally some light on the horizon when a high court judge ruled that Oyston must pay £31m for the shares of the club's minority shareholder, Valeri Belokon, after operating an "illegitimate stripping" of the club following promotion to the Premier League. "We all thought that would be the trigger for a game-changing moment at the club," Rowland admits. "Oyston put the club up for sale pretty much straight away. But he has since taken it off the market and has been backtracking again."
Only last week Oyston was warned by the High Court to pay up his remaining £25m debt and stop disobeying court orders by delaying. But this is hardly the the first time the 84-year-old has attempted to avert a crisis simply by waiting it out.
In 1996, Oyston was imprisoned for raping a 16-year-old guy, securing early release after serving half of his six-year sentence. However, as rape cases are never legally "spent", he duly failed the Premier League's "fit and proper person" test upon Blackpool's 2010 promotion. He was disqualified from being an owner or director of a club but hung on throughout the season, his position eventually salvaged by relegation back to the English Football League, who take a different view on the matter to the Premier League.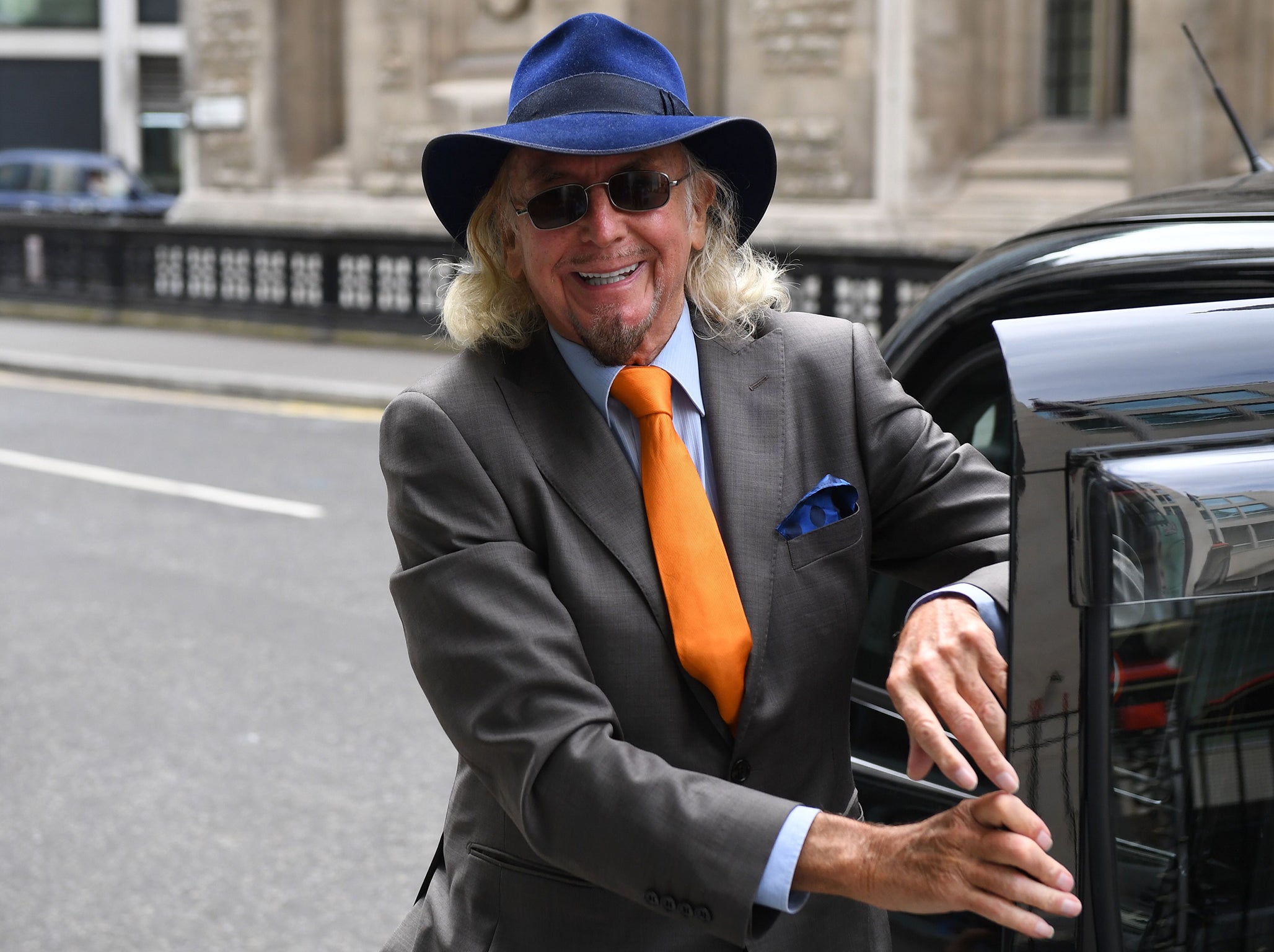 "Suddenly it wasn't the Premier League's issue anymore," explains Rowland. "And it would have been difficult for him if we had of survived, because he would have had to of relinquished ownership of the club."
And Oyston has limped on ever since, presiding over dwindling attendances and a plummet to League Two since the heady days of Premier League football in Blackpool. His continued presence at the club has also seen the club's once united fanbase become increasingly fractured, with those who still choose to attend matches viciously derided by some of those who do not.
Fans who continue to pay up are sneeringly labelled 'mushrooms', with the numerous intricate divisions cutting across family and friends. "It may sound ridiculous, but friendships have been completely broken by this," adds Scrafton. "People have been sat next to their friends for the last 20-30 years and now all of a sudden they no longer see eye to eye. One fan may have one stance, another a completely different one. People who used to be friends no longer speak — it's comparable with Brexit."
At the Blackpool Gazette photographs of supporters can no longer be published, for fears of reprisals. "We have to be very careful over what pictures we use from home games," he adds. "We cannot put most of them out because if fans get identified, they will get abused. Of course it is sad that it has gone that far but it highlights the level of the problem."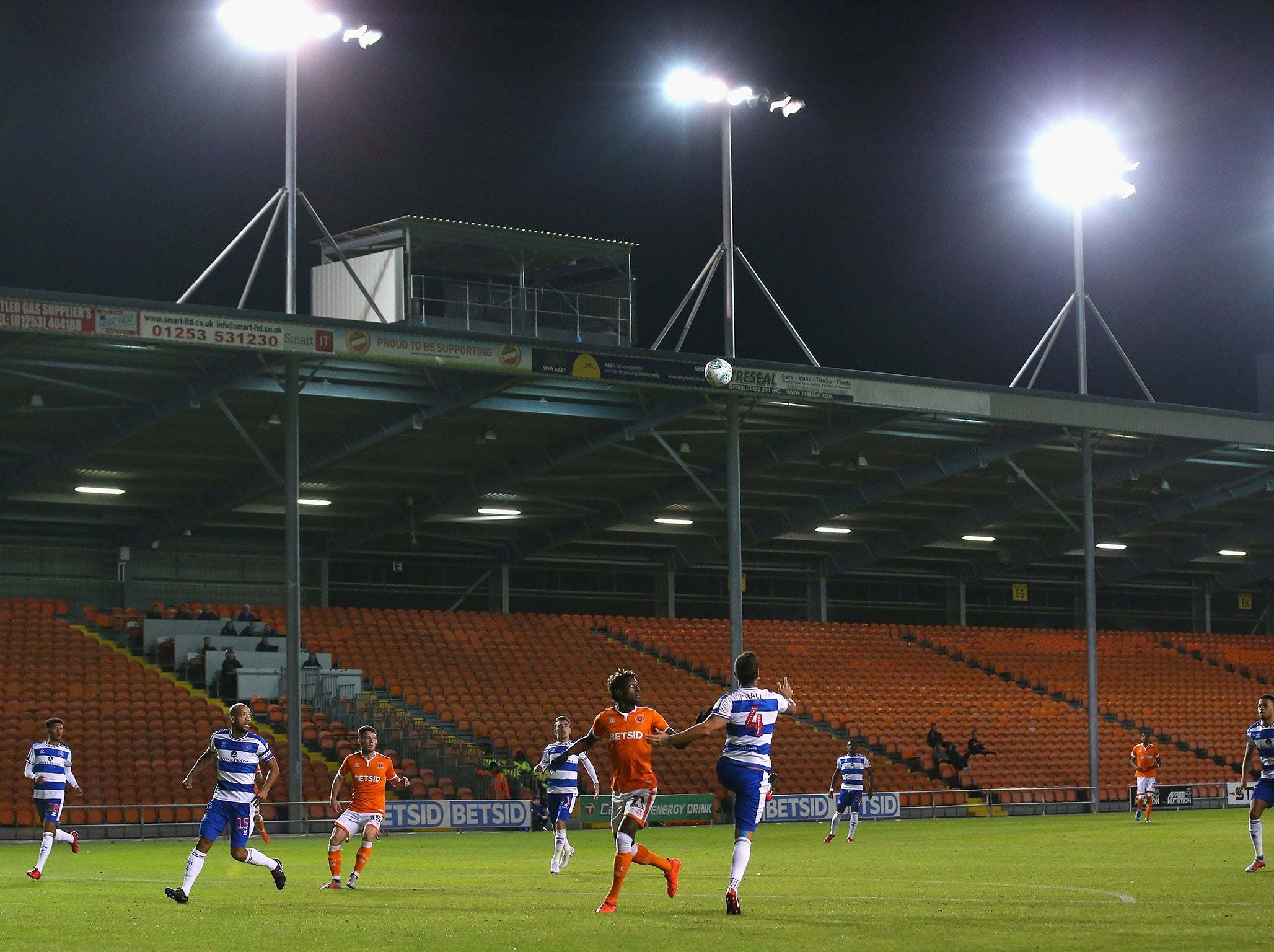 Rowland meanwhile fears that some of those who have decided to stay away are gone for good.
"Battle lines have been drawn," he admits. "And I worry that some people have found other things to do with their time. If the Oystons were to go then I imagine a lot would initially come back to celebrate the end of 30 years of hurt, but it would take a lot of effort to build the numbers back up to the Championship days. Crowds have been between 2-3,000 for the past few years now. And it's not uncommon for there to be more away supporters than Pool supporters at our own ground."
It's all a far cry from that balmy summer afternoon at The Emirates eight years ago, when more fans than these days file into a windswept Broomfield Road turned the south east corner of The Emirates tangerine. Little did those wide-eyed supporters know they were about to witness a massacre. And little did they know that, in time, that would prove to be the very least of their problems.
Follow the Independent Sport on Instagram here, for all of the best images, videos and stories from around the sporting world.
Source: Read Full Article