England lost the final of Euro 2020 at Wembley Stadium last night, beaten by Italy on penalties to see ensure their 55 years of hurt will become 56, if not even more.
Luke Shaw's half-volleyed opener at the back post gave England the perfect start, but Gareth Southgate's side lost control of the game and Italy's superiority resulted in an equaliser through Leonardo Bonucci following a corner on 67 minutes. With neither side able to find a winner in normal time, extra time followed. Still parity remained, with Southgate bringing on Jadon Sancho and Marcus Rashford at the last moment – just in time for the young pair to take penalties.
Both would miss, however, as would Bukayo Saka with the decisive spot-kick for a 3-2 shootout defeat. The trio were the victims of racial abuse after the game, only adding to England's misery. Italy, meanwhile, were able to celebrate a 34th straight win under Roberto Mancini and a second European Championship triumph – marking their sixth major trophy. England remain on one, still clinging to that 1966 World Cup triumph at Wembley, which was stormed by ticketless fans ahead of kick-off yesterday evening. Follow all the fallout from England's Euro 2020 final defeat.
Recommended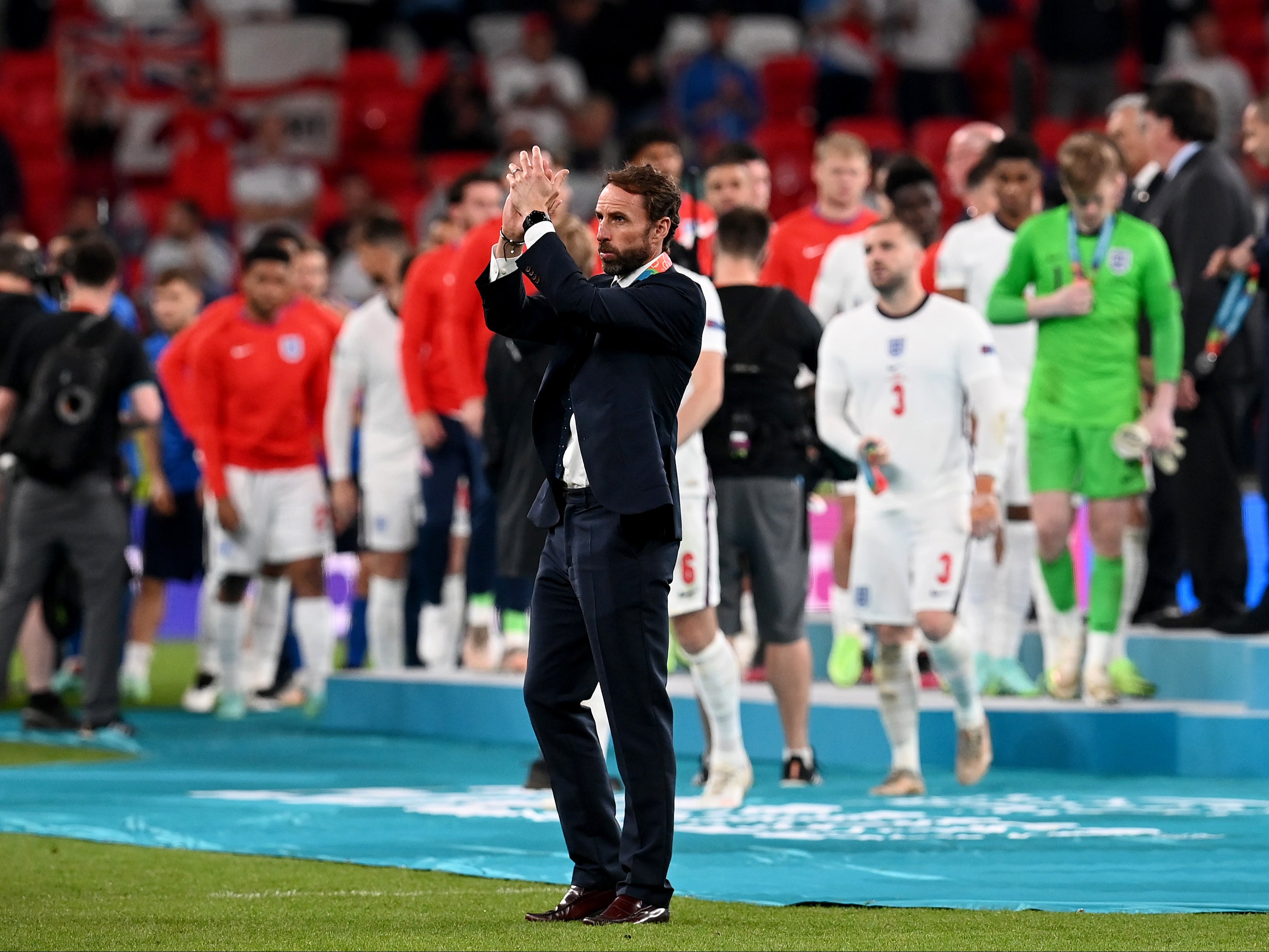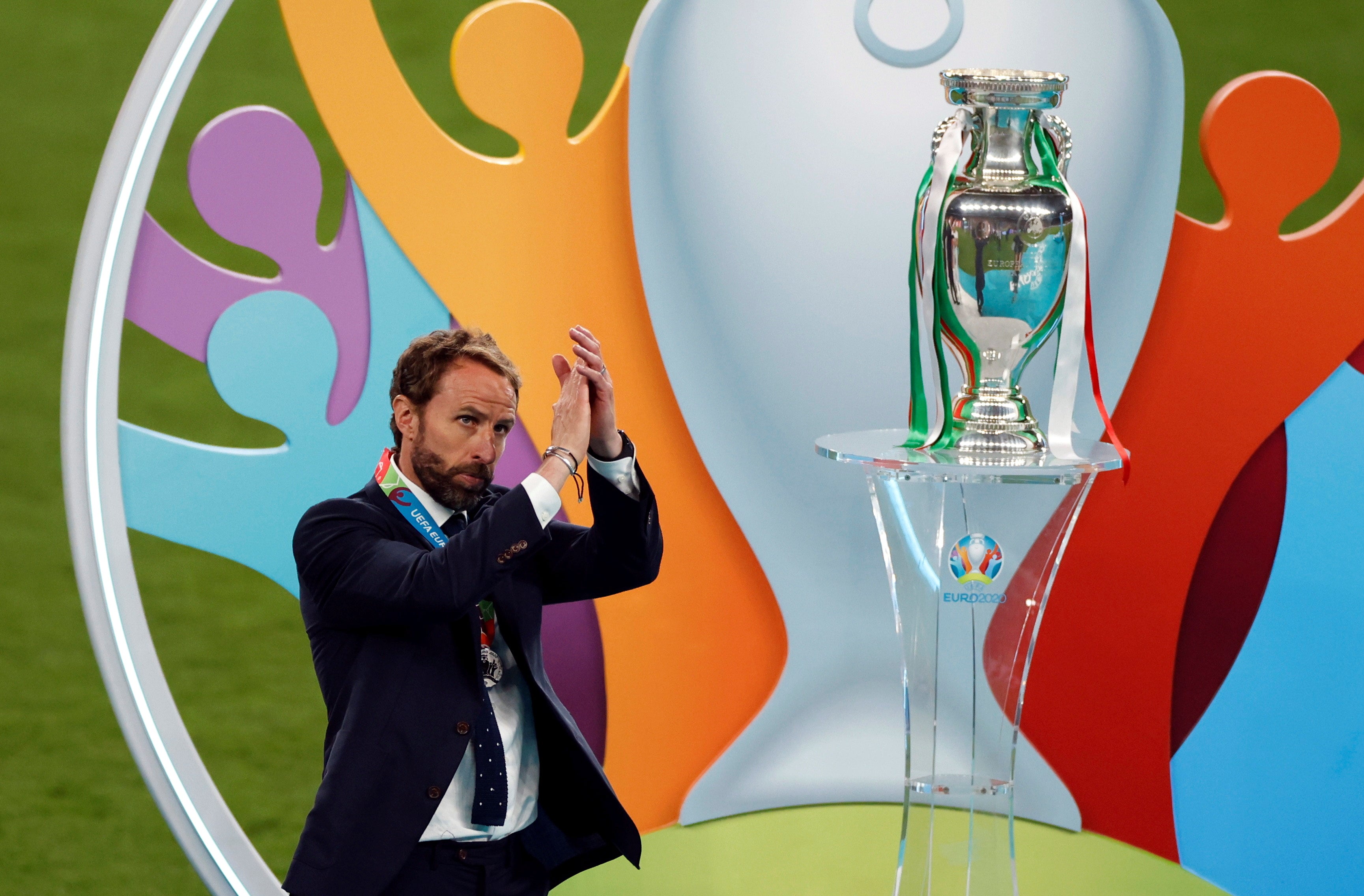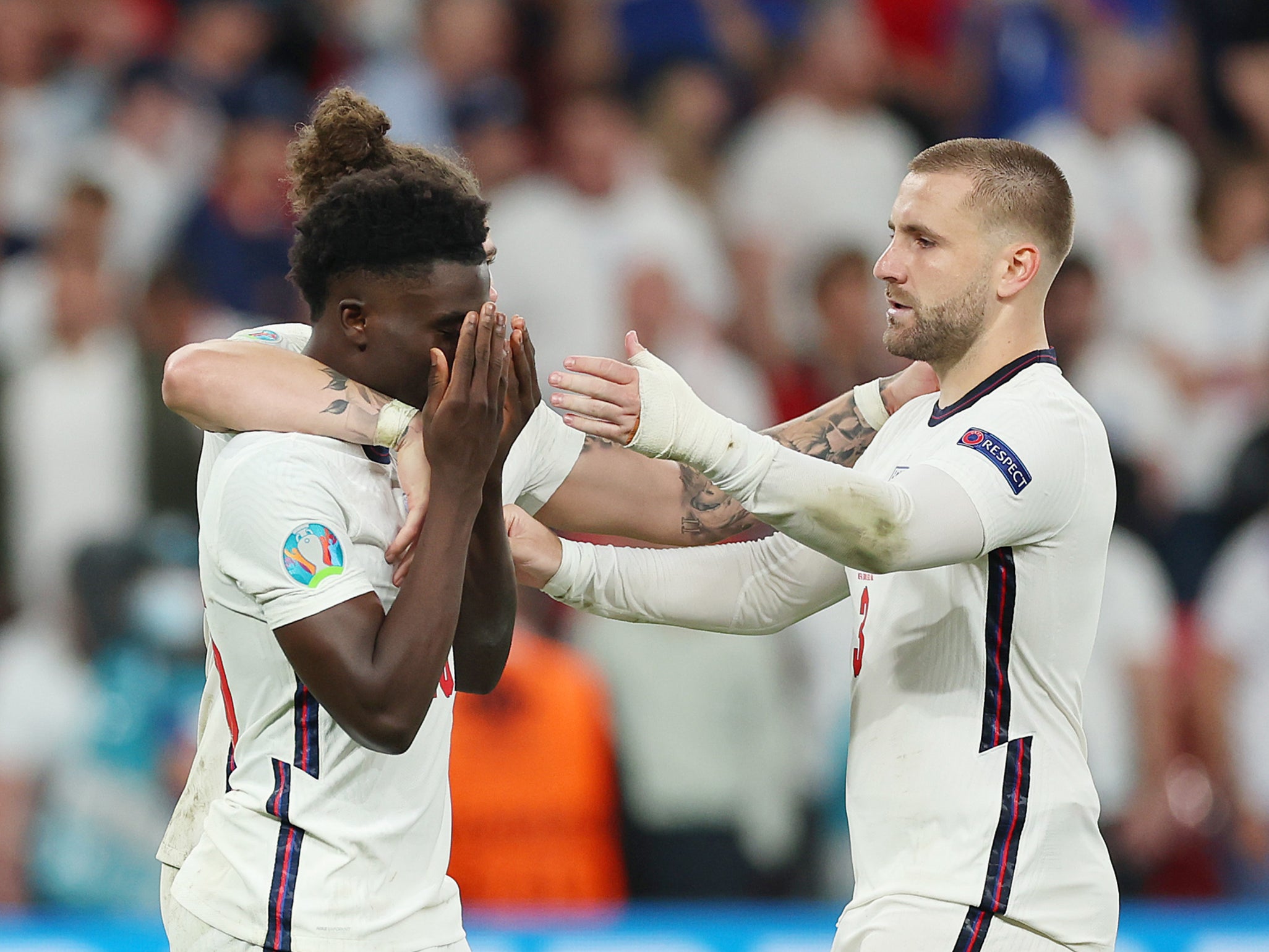 Southgate backs young players to kick on
Gareth Southgate insists his England team "can go again" as he backed the Three Lions to build on their Euro 2020 final defeat at next year's World Cup.
Southgate had one of the youngest squads at Euro 2020 – the three players who missed their penalties were 23, 21 and 19 respectively – and he feels the whole squad can play a part in attempting to go one step further and win the World Cup in Qatar next December.
"The younger ones especially, well all of this team, can go again," he said. "There's no doubt about that, but the young ones are still two, four years from peaking.
"We've got 18, 19, 20 year-olds who have done an incredible job and had a great insight into tournament football and acquitted themselves well throughout.
"There are a huge number of positives from that and those players will be far better for going through so many important wins, so many important landmarks that they've set with historic performances.
"In the main they've performed under huge pressure of being at home for the majority of the tournament, being one of the favourites."
Police investigating damage to Rashford mural
An official probe has been launched after a mural honouring footballer Marcus Rashford was defaced following England's defeat to Italy in the Euro 2020 final on Sunday night, police have announced.
Graffiti – which Greater Manchester Police (GMP) described as "racially aggravated" – appeared on the artwork, in Withington, Manchester, after the match.
It was not immediately clear what was written but images show a local man, Ed Wellard, covering the words up with bin liners.
GMP said it would be working alongside Manchester City Council and the artist who originally created the powerful image of the Manchester United and England striker "to ensure this graffiti is removed and the mural is repaired as soon as possible".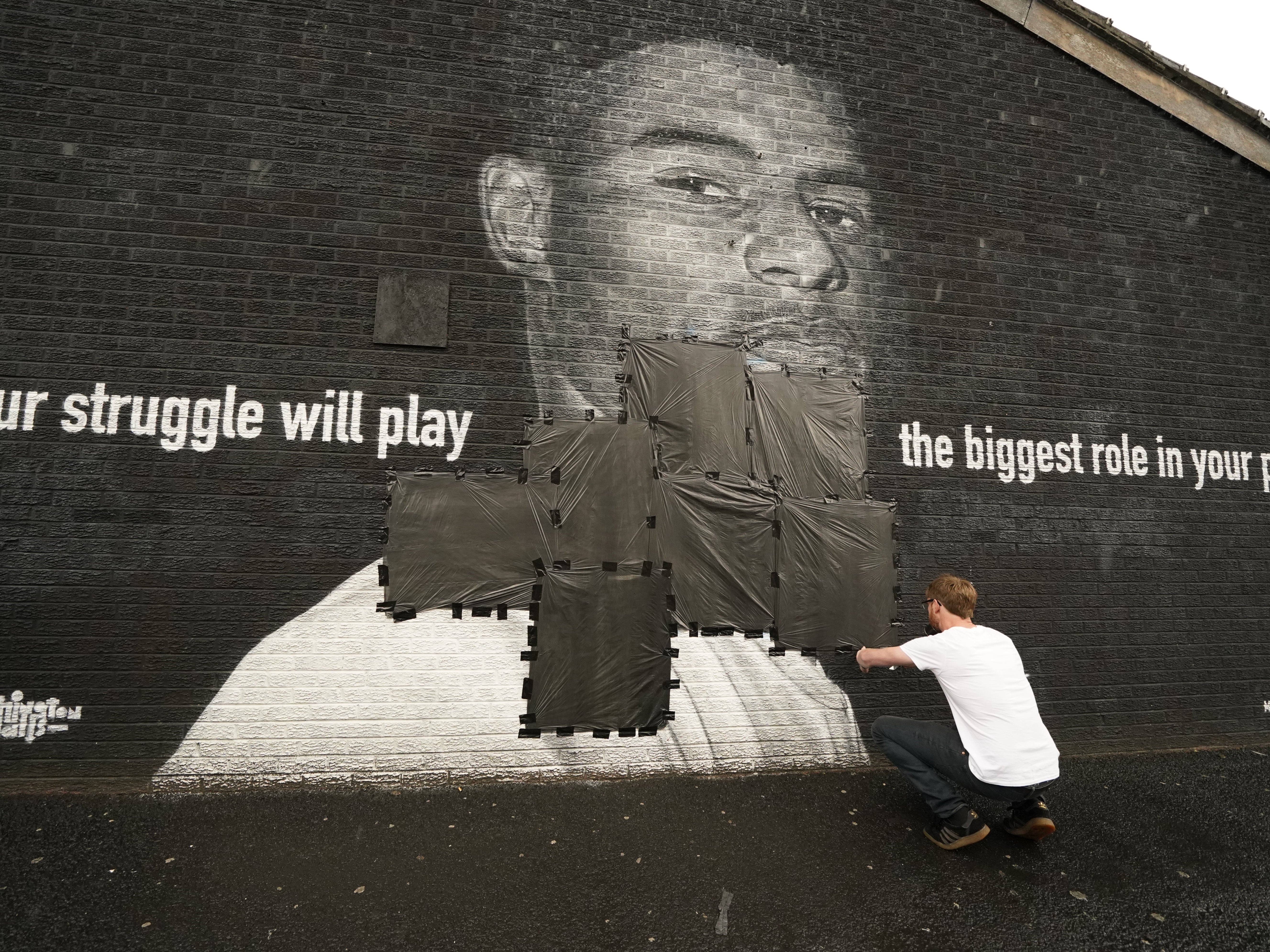 Marcus Rashford mural vandalised with racist graffiti, police say
Rashford and fellow England players Jadon Sancho and Bukayo Saka all faced racist abuse following the match
Southgate: England not too nice to be winners
Gareth Southgate has responded to suggestions that England are too "nice" to win a trophy.
"I don't see that," the coach said. "We've got to a final for the first time for 55 years. You're not a nice team to get to a final.
"We've overcome a lot of hurdles that we've not been able to in the past. We know that a lot of players that are still very inexperienced in terms of international football have delivered at an incredibly high level.
"The more experienced players in the big matches were really able to use that experience to defeat Germany, who had an incredibly experienced team, to come through a semi-final that was a hugely challenging experience for them.
"And we've taken Italy, who are a top, top team, and unbeaten in 30 [games], right to the wire.
"If we'd been torn apart, or looked a mess, then I might be thinking differently about [being too nice]."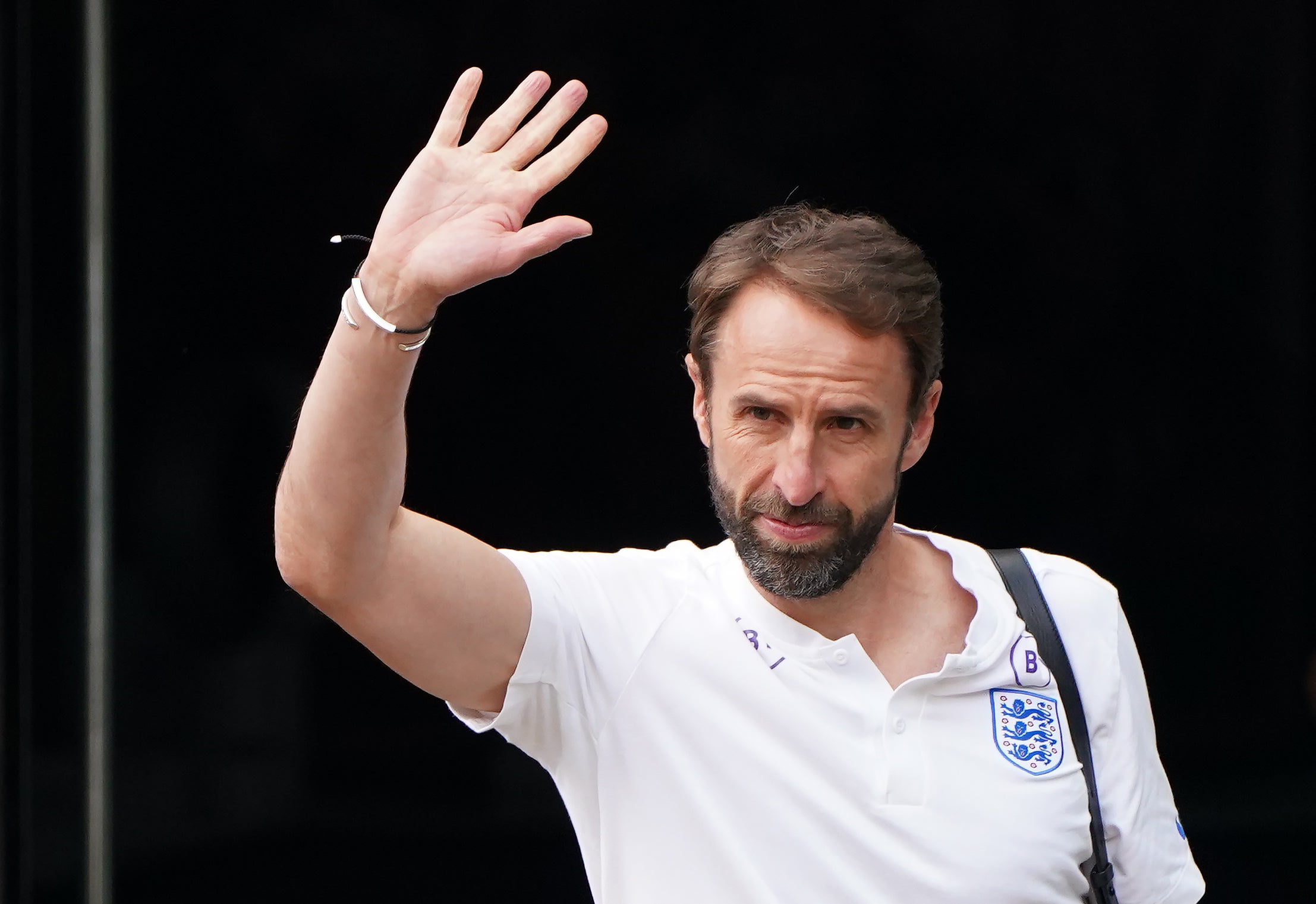 Gareth Southgate: England not too nice to be winners
The Three Lions were beaten on penalties at Wembley Stadium
Show Racism The Red Card responds to abuse of England players
Show Racism The Red Card has released a statement in light of the abuse directed at Marcus Rashford, Jadon Sancho and Bukayo Saka following their misses in the Euro 2020 final's penalty shootout last night.
"The Prime Minister has condemned the racist abuse, but refused to condemn those who booed players for taking the knee throughout the tournament," reads the statement.
"This is exactly why they take the knee."
Italian media react to Euro 2020 win
Italy won Euro 2020 following a dramatic penalty shoot-out success over England at Wembley
Roberto Mancini's Azzurri triumphed 3-2 on spot-kicks after a 1-1 draw to be crowned champions of Europe for the first time since 1968.
Here, we look at how Italian media reacted to the result.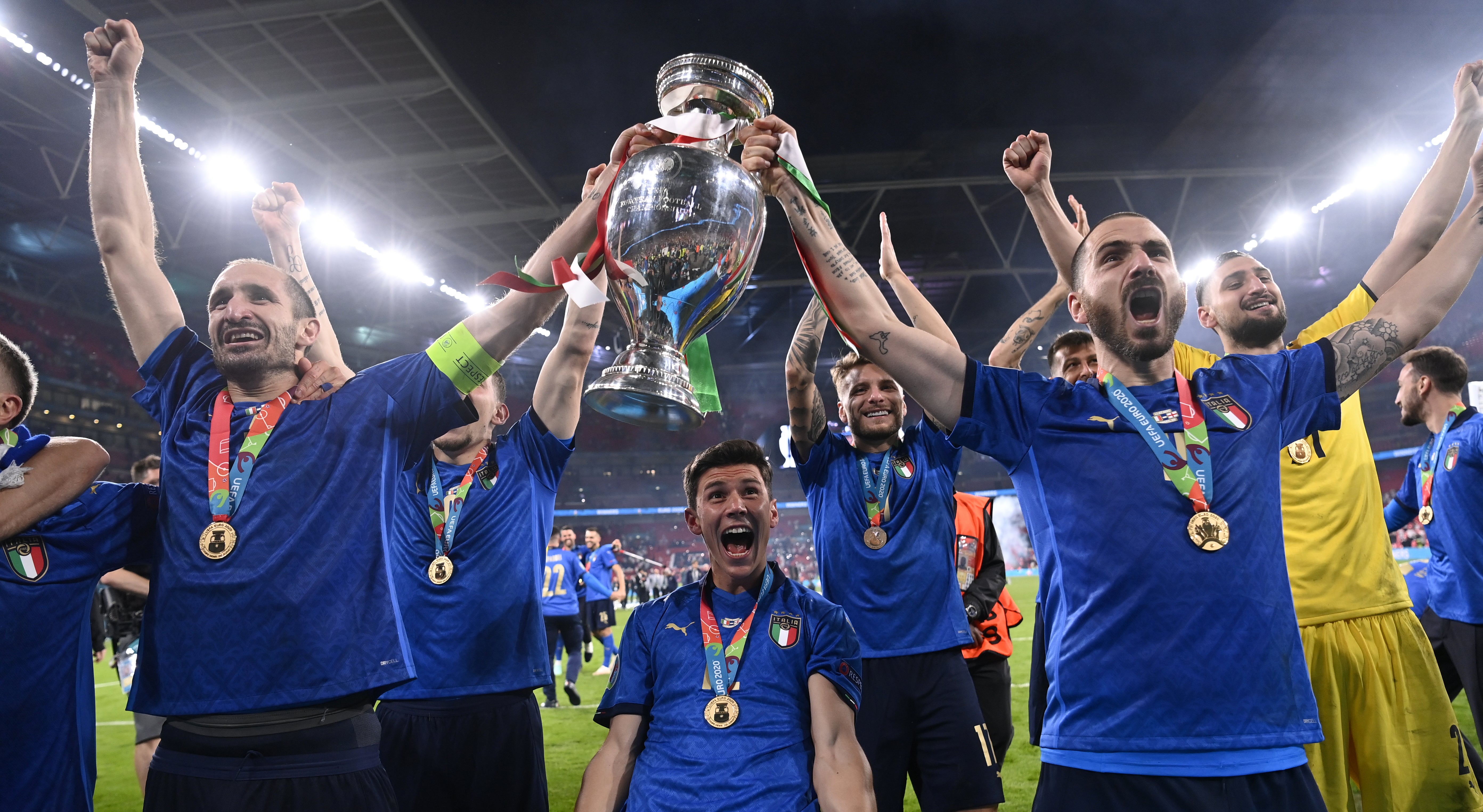 'It's coming Rome': Italian media react to Euro 2020 triumph
Roberto Mancini's Azzurri triumphed 3-2 on spot-kicks after a 1-1 draw to be crowned champions of Europe for the first time since 1968
Leyton Orient ban fan over abuse
League Two club Leyton Orient said they had issued a three-year banning order to a season-ticket holder related to the abuse of England players.
"The supporter in question's actions on Twitter were alerted to the club late last night, and action has been taken swiftly to issue a banning order," the club said in a statement.
"As the club has repeatedly made clear, we take a zero-tolerance approach to any racist abuse or discrimination."
Twitter removes racist posts
Twitter said it had proactively removed more than 1,000 posts over the past 24 hours which violated its policy and also taken swift action to permanently suspend a number of accounts.
"The abhorrent racist abuse directed at England players last night has absolutely no place on Twitter," a Twitter spokesperson said in a statement.
"In the past 24 hours, through a combination of machine learning based automation and human review, we have swiftly removed over 1,000 Tweets and permanently suspended a number of accounts for violating our rules – the vast majority of which we detected ourselves proactively using technology.
"We will continue to take action when we identify any Tweets or accounts that violate our policies.
"We have proactively engaged and continue to collaborate with our partners across the football community to identify ways to tackle this issue collectively and will continue to play our part in curbing this unacceptable behaviour – both online and offline."
What Southgate got wrong against Italy
"As the England players sat barely speaking in the dressing room, Gareth Southgate naturally said all the right words. It's just that, whisper it, that might point to part of the problem.
"He was later asked about what went wrong, and particularly the penalties. 'It's going to be heartbreaking for the boys but they are not to blame for that,' Southgate said. 'That's my call as the coach.'
"The blunt reality is that there were at least three calls he got wrong."
What were those three calls? Our Chief Football Writer, Miguel Delaney, explains: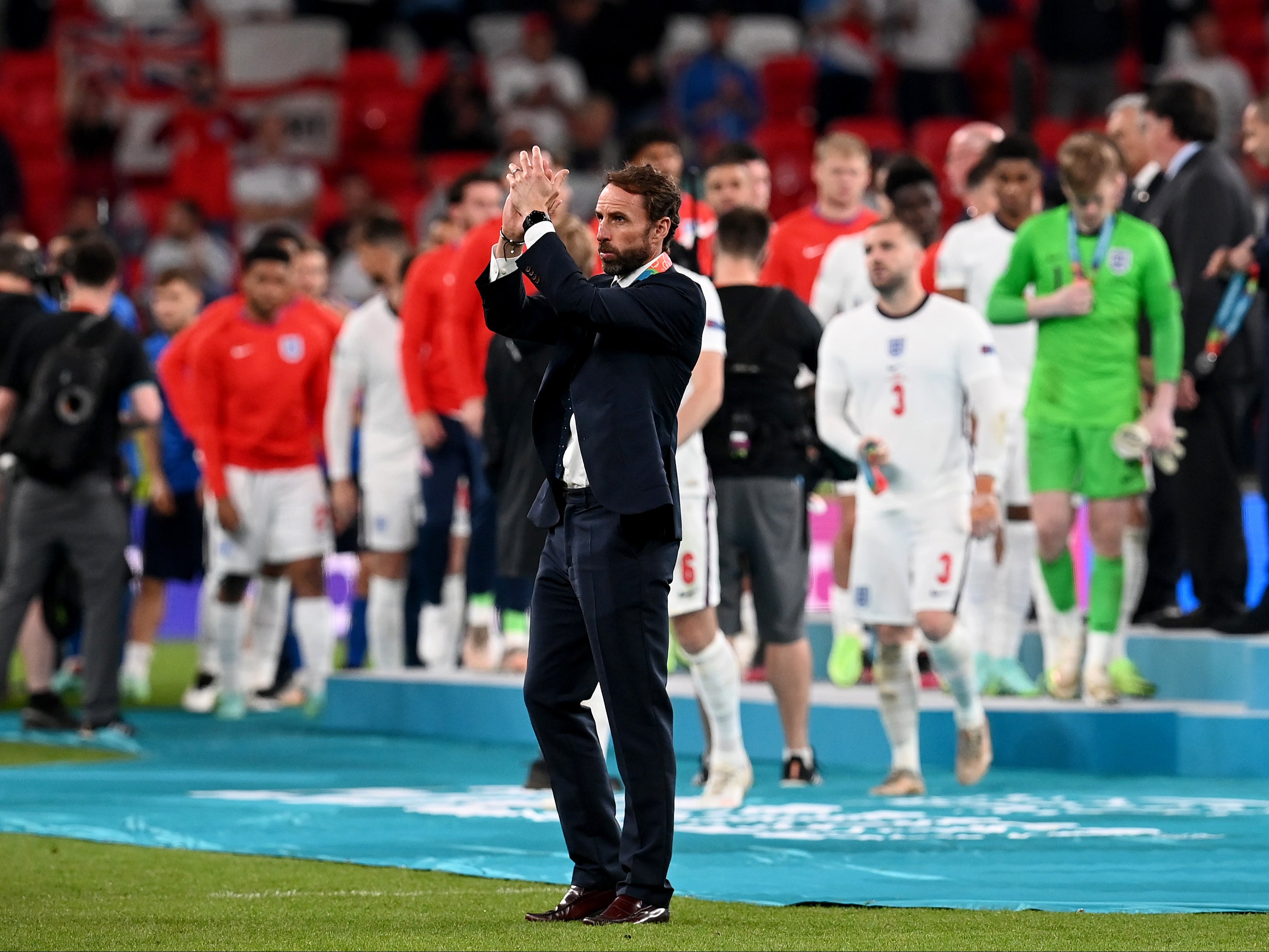 Gareth Southgate fails to 'smell the game' as England come up short
England went from taking the lead in the Euro 2020 final only to fall to another 'slow death' as Italy eventually triumphed in a penalty shootout at Wembley
England squad supporting Saka, says Shaw
Luke Shaw insists England lost the Euro 2020 final as a team and said he would give Bukayo Saka "a big hug" of support following his miss in the penalty shoot-out defeat to Italy.
Saka saw his spot-kick saved by Gianluigi Donnarumma as Italy won the shoot-out 3-2 to deny England a first major trophy in 55 years.
The 19-year-old had come off the bench having started the semi-final win over Denmark but was left in tears following his miss, with manager Gareth Southgate taking the blame for deciding who took penalties.
Saka was then targeted with online racist abuse but – before those issues came to light for his team-mates – Shaw said the squad would be there for the Arsenal forward, as well as Marcus Rashford and Jadon Sancho, who also missed.
"He's devastated," Shaw said of Saka, who he had labelled a "little brother" earlier in the tournament.
"But I think the most important thing is for us now as a team to be there for him and give him a big hug and tell him to keep his head up.
"It happens. It is a penalty shoot-out – anything can happen, as a lot of people know. It is an experience he will learn from but we will all be behind him, he knows that.
"It is not just him, though. There's Rashy and Sanch also. We're with them all. With this team there are no individuals who cost us.
"The squad in general, the togetherness, is definitely there. You could see that even after the game and that huddle and the way we were with the lads who missed.
"We are all together in this. Like I said, we win as a team, we lose as a team. We all lost tonight."
Ferdinand condemns abuse
Ferdinand added: "It's a disgrace that anyone should have to receive this type of online hate….and just think about these same idiots only days ago would have been celebrating the brilliance of a Sterling or a Saka or a Walker for their efforts in an England shirt.
"You can bet ya last pound also that they would have sung the Raheem Sterling song almost bursting the veins in their bodies doing so. But England lose and that joy and sense of being united immediately evaporates and our black players become the target.
"I wake up wanting to go through the game again in my head but cannot do that because the focus has shifted dramatically. It's a shame that we are continually here asking the same questions and still not getting enough if any movement to help change this.
"These people I am talking about have shown us again who they really are! Social media companies please can we come together in creating a way to protect people on your platforms please…. Our young heroes need your attention too! Twitter instagram Facebook"
Source: Read Full Article