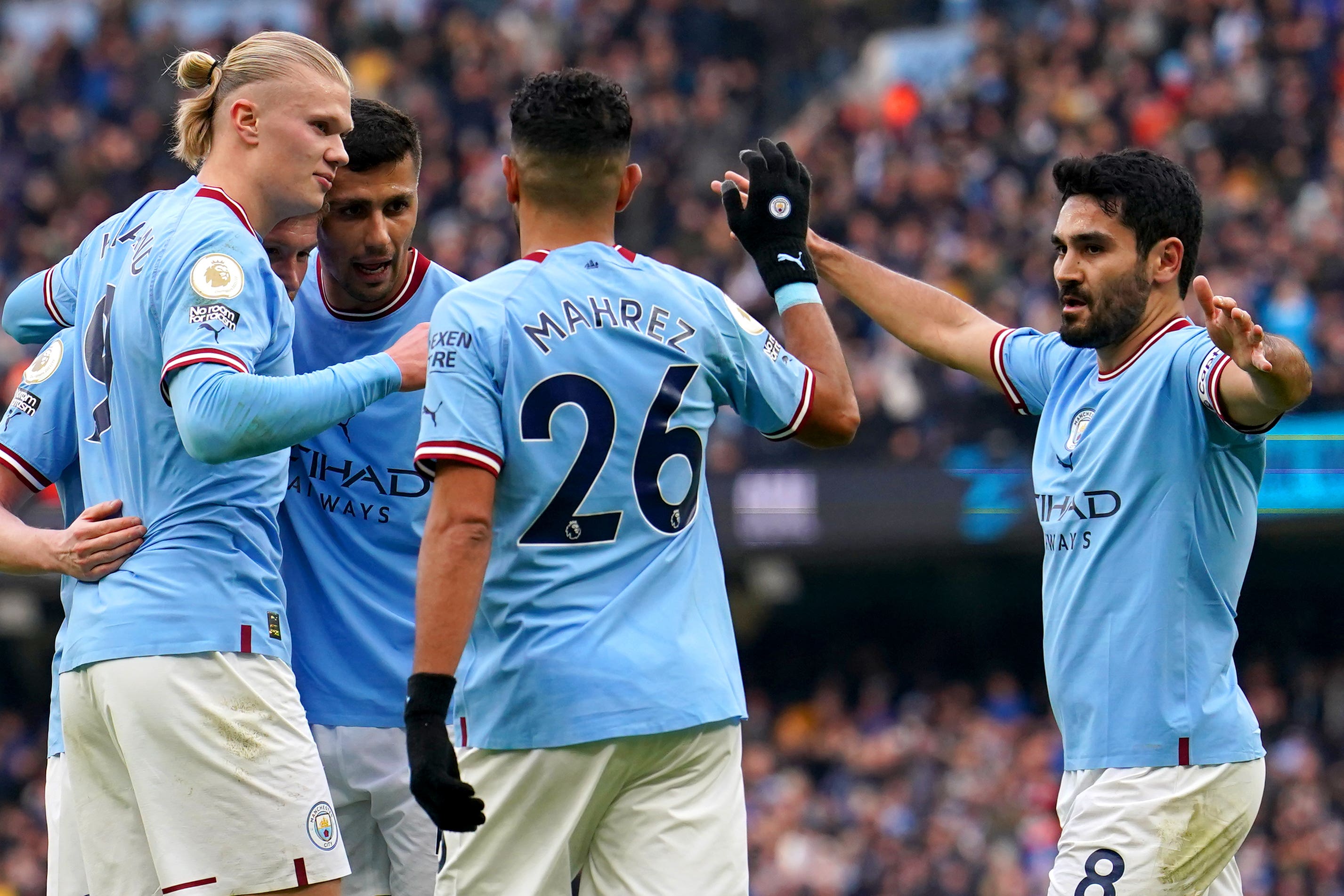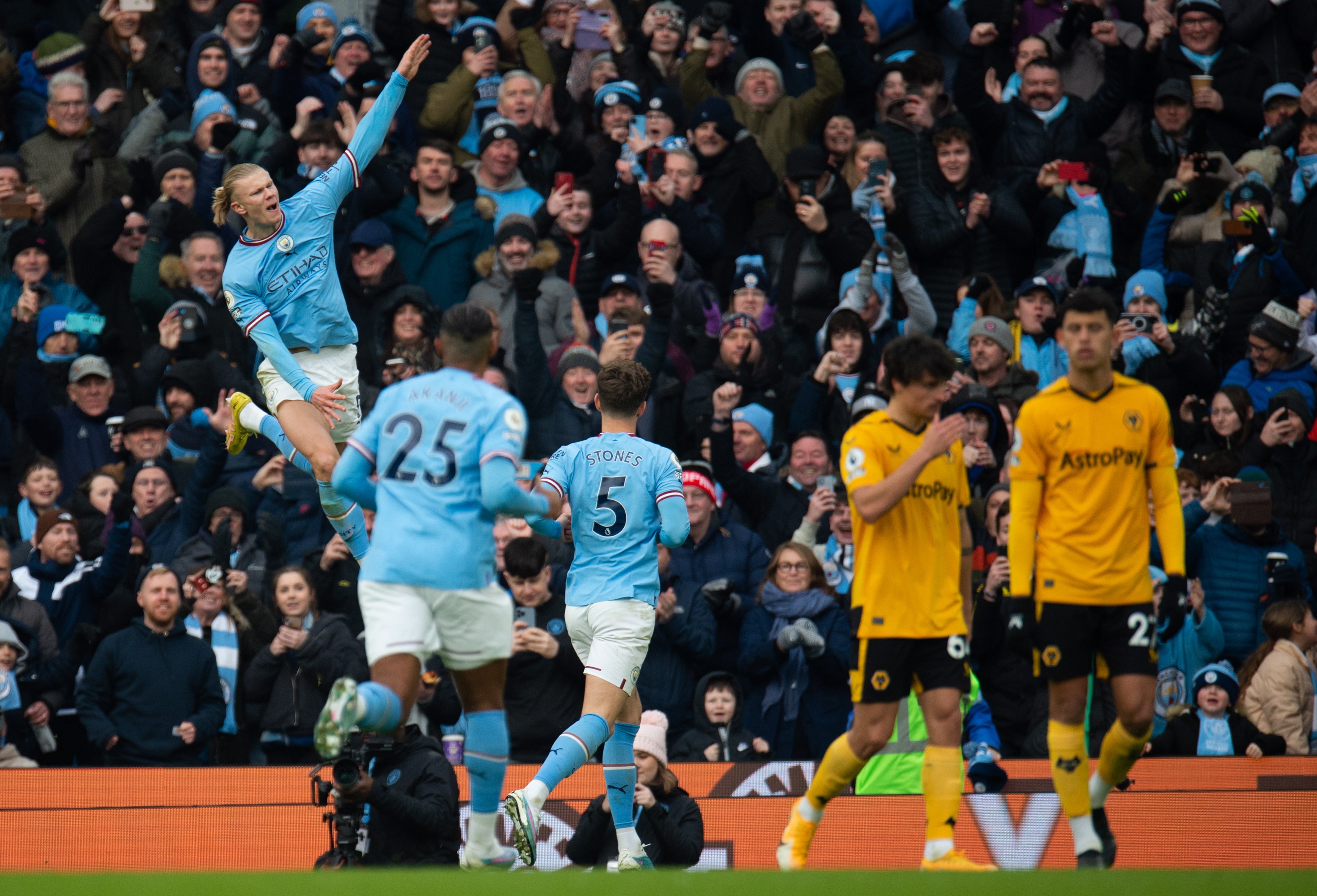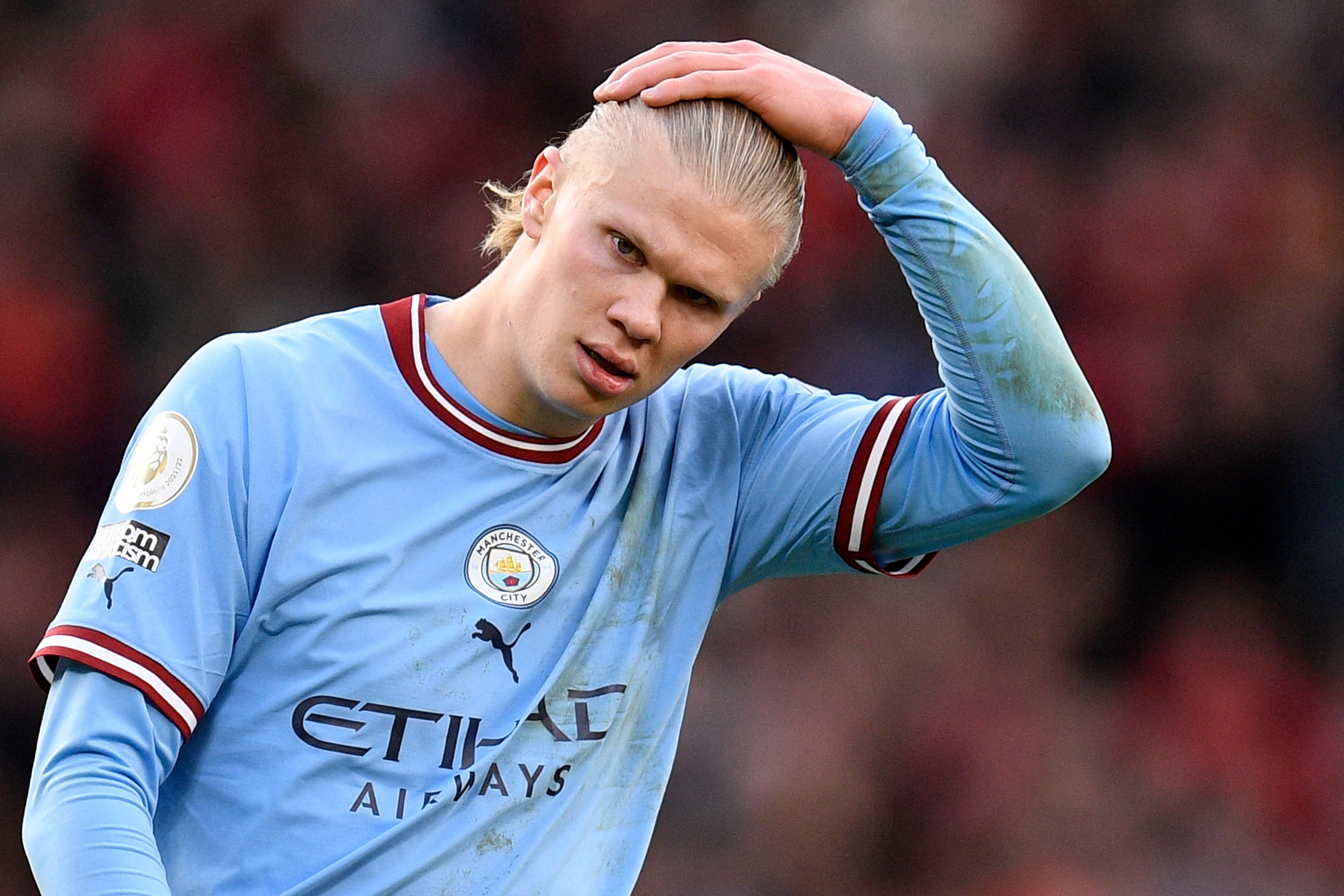 To varying degrees, the broadside he chose to deliver in public seemed aimed at Phil Foden, Joao Cancelo, Kyle Walker, Aymeric Laporte, Kalvin Phillips and Bernardo Silva; perhaps even Kevin de Bruyne, too. Most have spent more time on the bench since the World Cup, even if Foden's absence against Wolves was explained by a minor injury, sustained in the Manchester derby and making him a doubt for Arsenal on Friday. De Bruyne, an unused substitute against Spurs and superb against Wolves, may be a psychologist's dream. A month ago, Guardiola reflected that the Belgian is often at his best when grumpy. Now he said: "After seven years we know each other very well."
And yet he qualified his praise of his creator in chief whereas he was unequivocal about his top scorer after Erling Haaland's fourth hat-trick of the campaign. "He lives 24 hours [a day] for his profession, his job, his passion, his love," he said.
It continued a theme. If footballing orthodoxy is that a winning culture comes from senior professionals, Guardiola instead seems to think his stems from relative newcomers with smaller medal collections; he reflected he lost some of his hunger after winning La Liga four times with Barcelona. After the Spurs game, the four he identified for acclaim were Julian Alvarez, Nathan Ake, Manuel Akanji and Rico Lewis. Three days later, two of them were substitutes and a third substituted at half-time.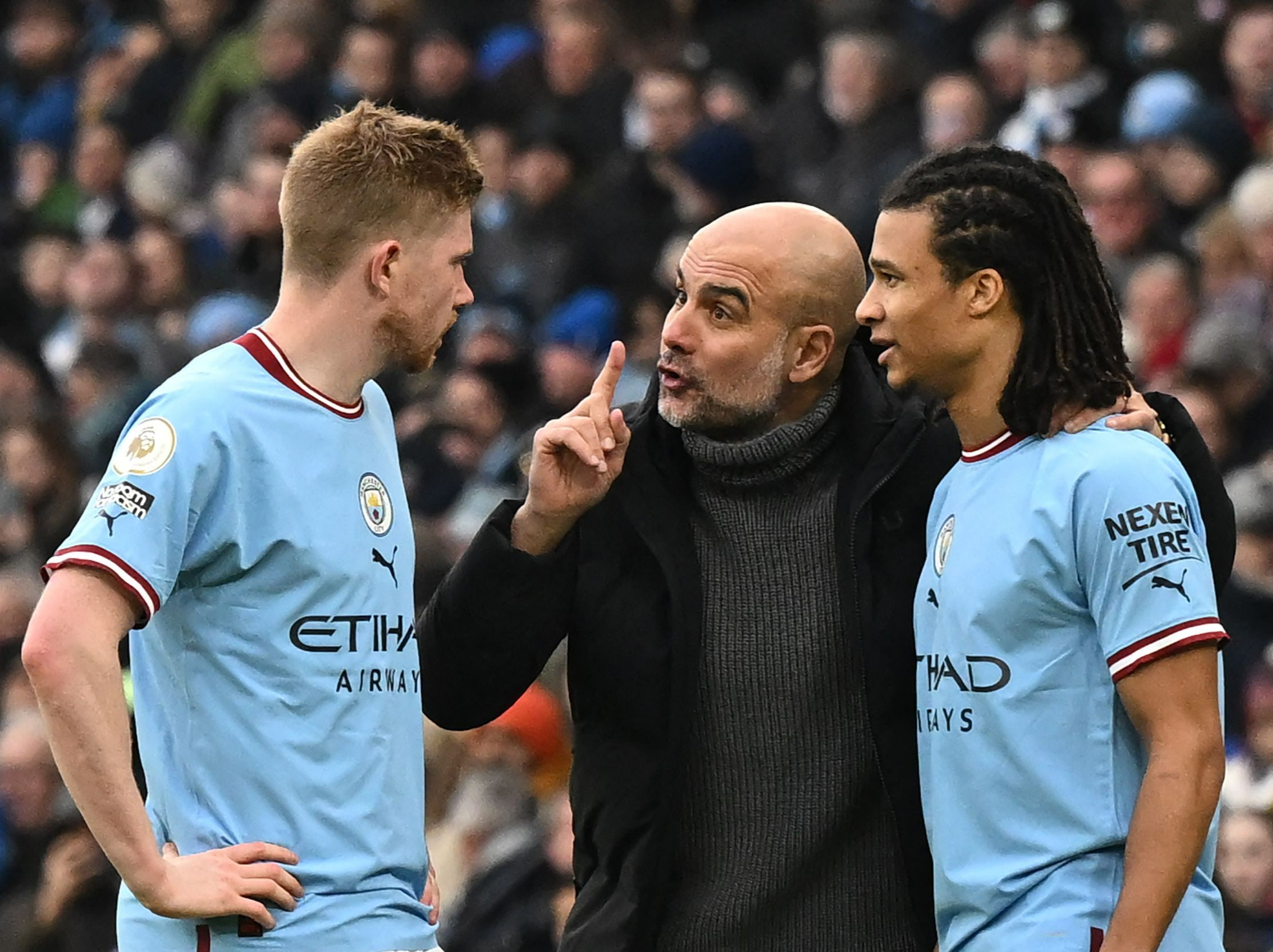 Pep Guardiola speaks with Kevin De Bruyne and Nathan Ake
He can be a mass of contradictions but an underlying theme is a quest to reinvent his team while remaining successful. Haaland is part of it, lending a different dynamic as well as a switch in tactics. Guardiola's approach could be revealing creative tension or just tension and his attempt to win more may risk losing players if any are alienated. Perhaps, for a man who forever wants to experiment, a psychological ploy is a new way of staving off boredom and testing a theory.
But there is a way in which Guardiola is entering uncharted territory. The contract he signed in November will extend his stay at the Etihad Stadium to nine years. Arguably last season's title-winning team was already his second side but the change thus far has tended to be enforced by age, by the need to replace the generation of greats he inherited, in Vincent Kompany, Pablo Zabaleta, Yaya Toure, Fernandinho, David Silva and Sergio Aguero. There is no such imperative now.
But De Bruyne has made the joint most appearances of any player for Guardiola. Bernardo Silva is level in third, Walker in eighth, just ahead of Lionel Messi. A couple of other names on the leaderboard have a pertinence: Gabriel Jesus (seventh) and Raheem Sterling (first) departed in the summer, each in his twenties.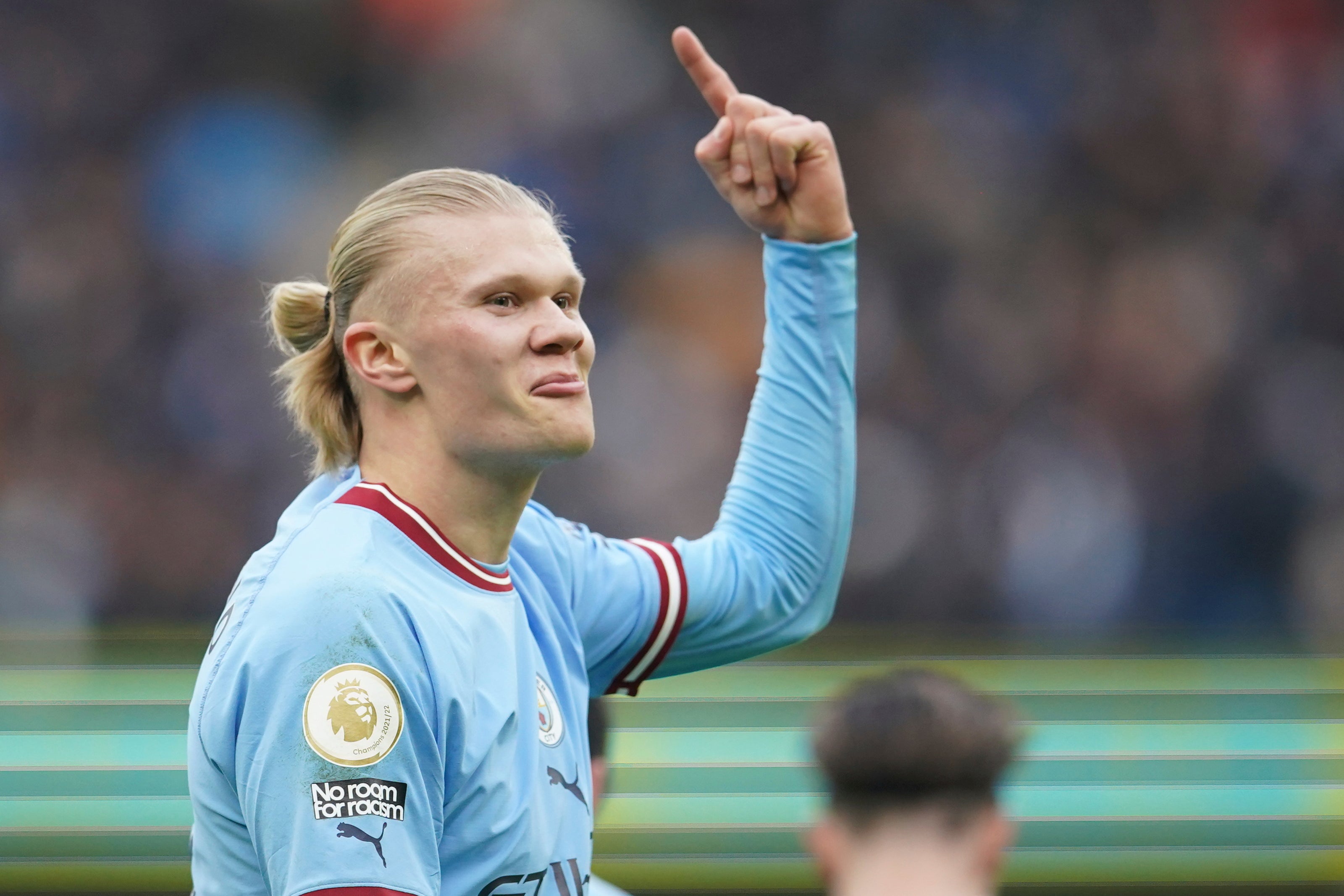 Erling Haaland is part of Pep Guardiola's latest reinvention at Manchester City
Neither was a first choice by the end but there is a question of how long-serving managers motivate footballers they work with year in, year out. Sir Alex Ferguson found a way, but he was the exception rather than the rule. Ferguson operated on the principle that teams had four-year cycles.
Recommended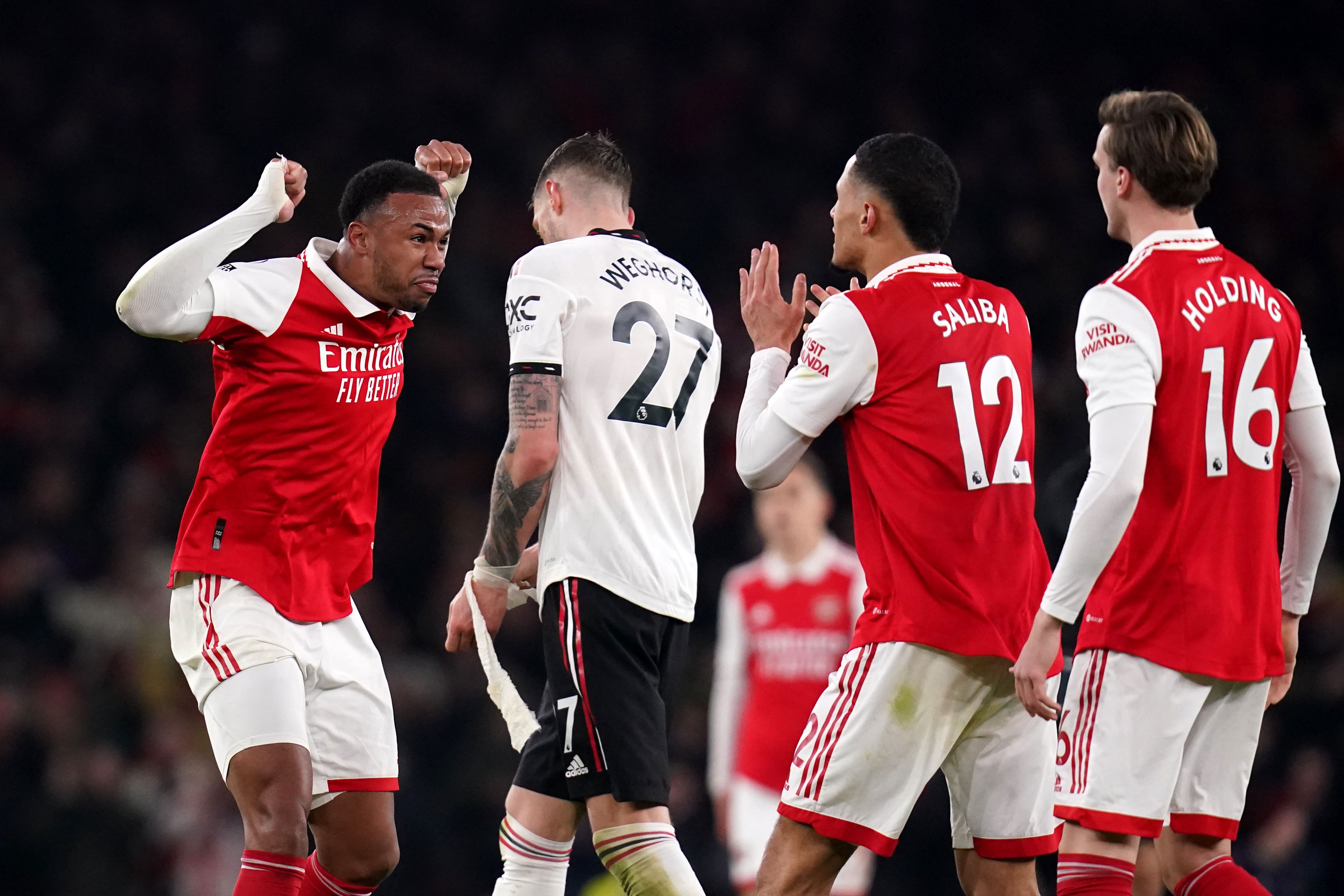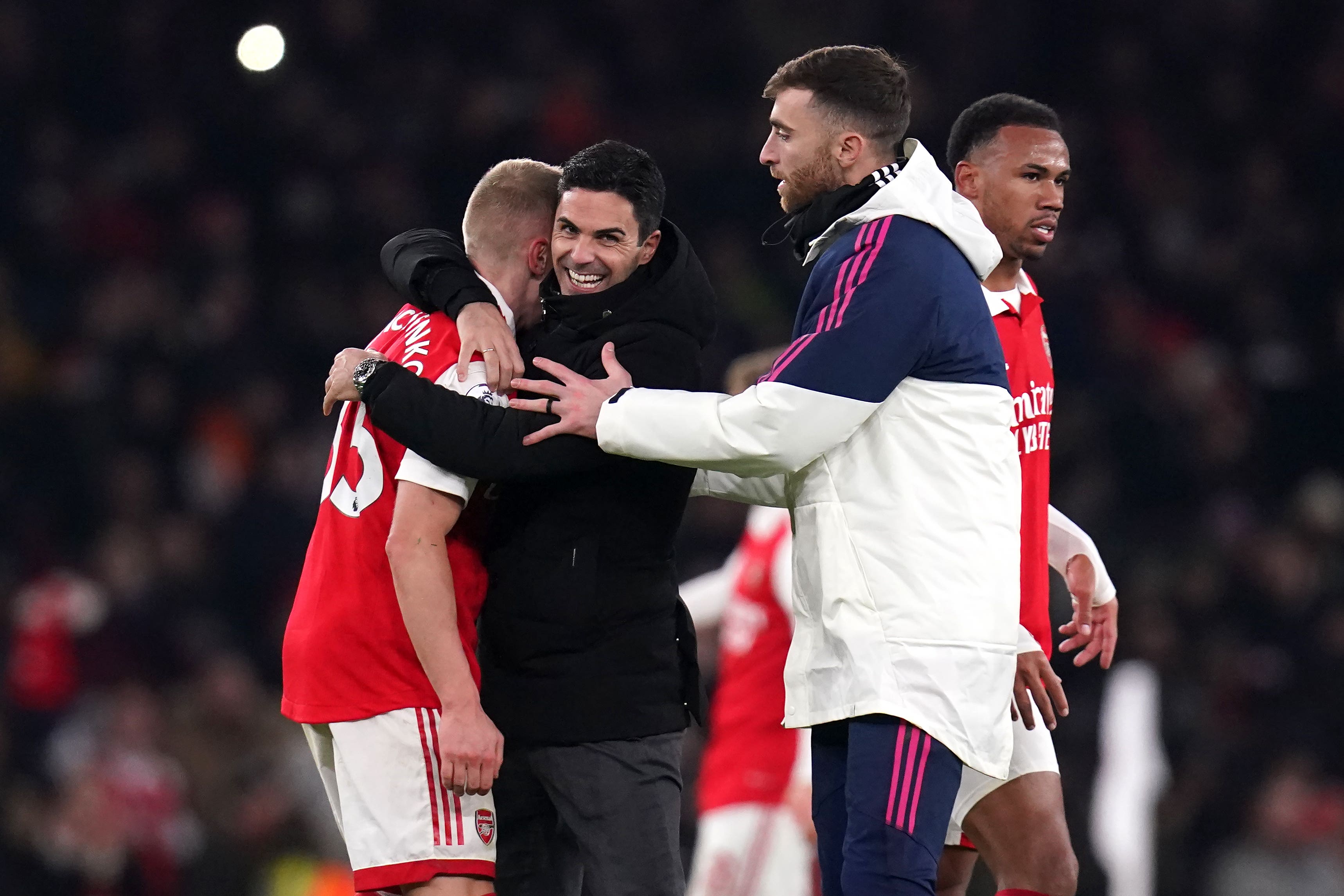 He would shake up the playing staff in ways that went beyond simply the retirements of the senior citizens. The list of those who left in their prime was distinguished – David Beckham, Ruud van Nistelrooy, Paul Ince, Andrei Kanchelskis, Jaap Stam – and they were often used as examples of Ferguson's ruthlessness.
Exiling players to the bench is a lesser sanction by Guardiola but in questioning the hunger of some of his stalwarts while hailing newer faces, he may have fired some warning shots this week.
Source: Read Full Article