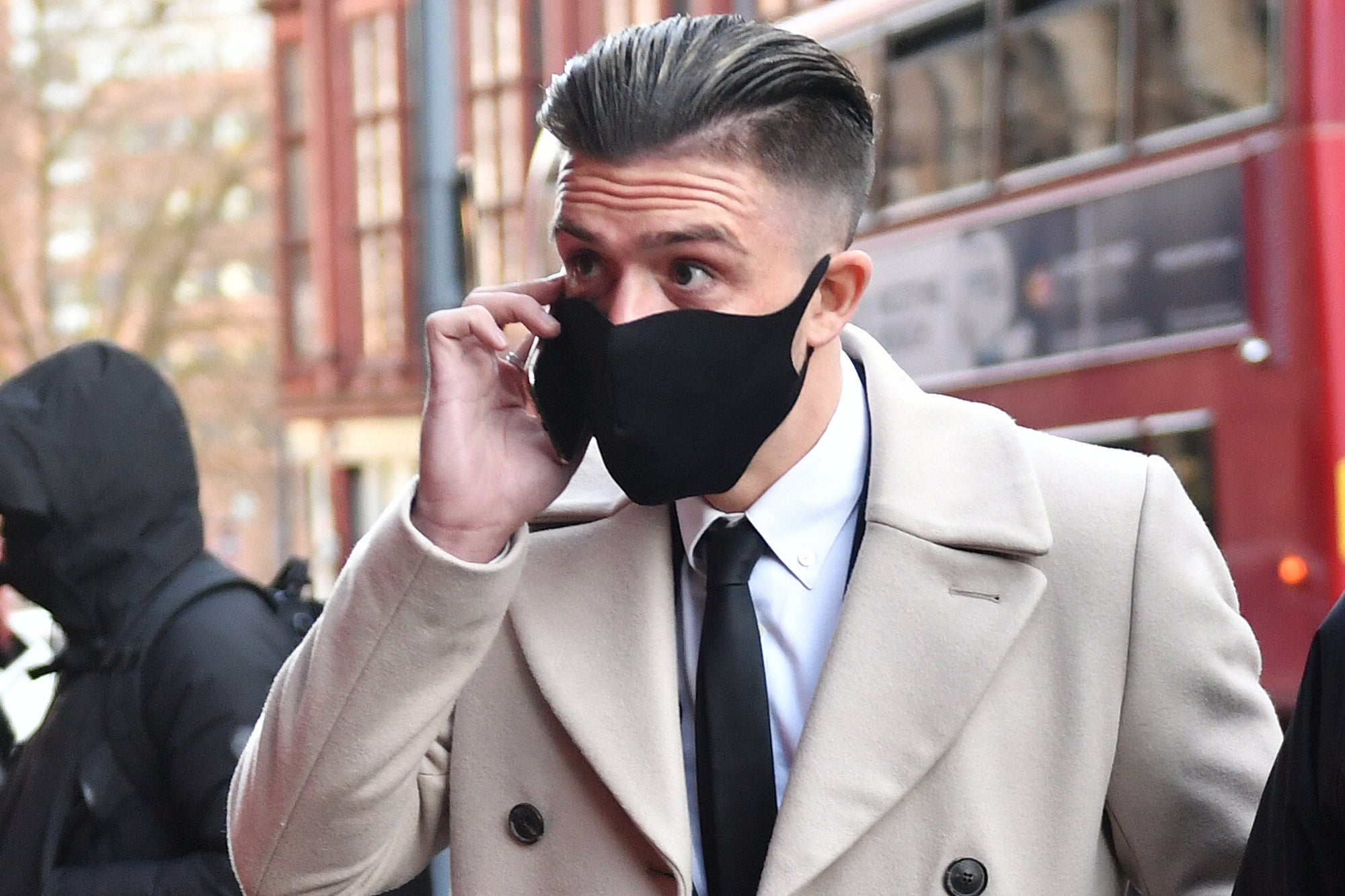 Grealish was involved in an incident on the morning of Sunday, 29 March, at Waterside, Mereways in Dickens Heath, when his white Range Rover was seen colliding with several other vehicles. CCTV shown in the court showed his car mount a kerb, with another clip showing Grealish walking down the road wearing two different coloured sliders on his feet, light coloured shorts, a light coloured top and with his hood up.
A security guard confronted Grealish after the incident and said that he witnessed him collide with a Mercedes and a Citroen van, and being "chased" the professional footballer left his name, address and phone number. The man also said that he could smell an 'intoxicating liquor" on Grealish's breath, with his speech slurred and a general unsteadiness on his feet, according to prosecutors.
Grealish's solicitor said that the odd footwear may have contributed to the incident in the first place. "The footwear was totally inappropriate for driving his vehicle. It may be an explanation as to why he reversed back the way he does. That is his fault.
"It was stupid to go in a vehicle when he has got that footwear on. That in essence is why he drove in that way. What happens after is somewhat blind panic. He tries to put everything right and makes everything worse.
"To his credit he stayed at the scene. He told people at the scene he would pay for damage. In fact he has paid for the damage. There is no application for compensation. He can afford to pay for it and he has done."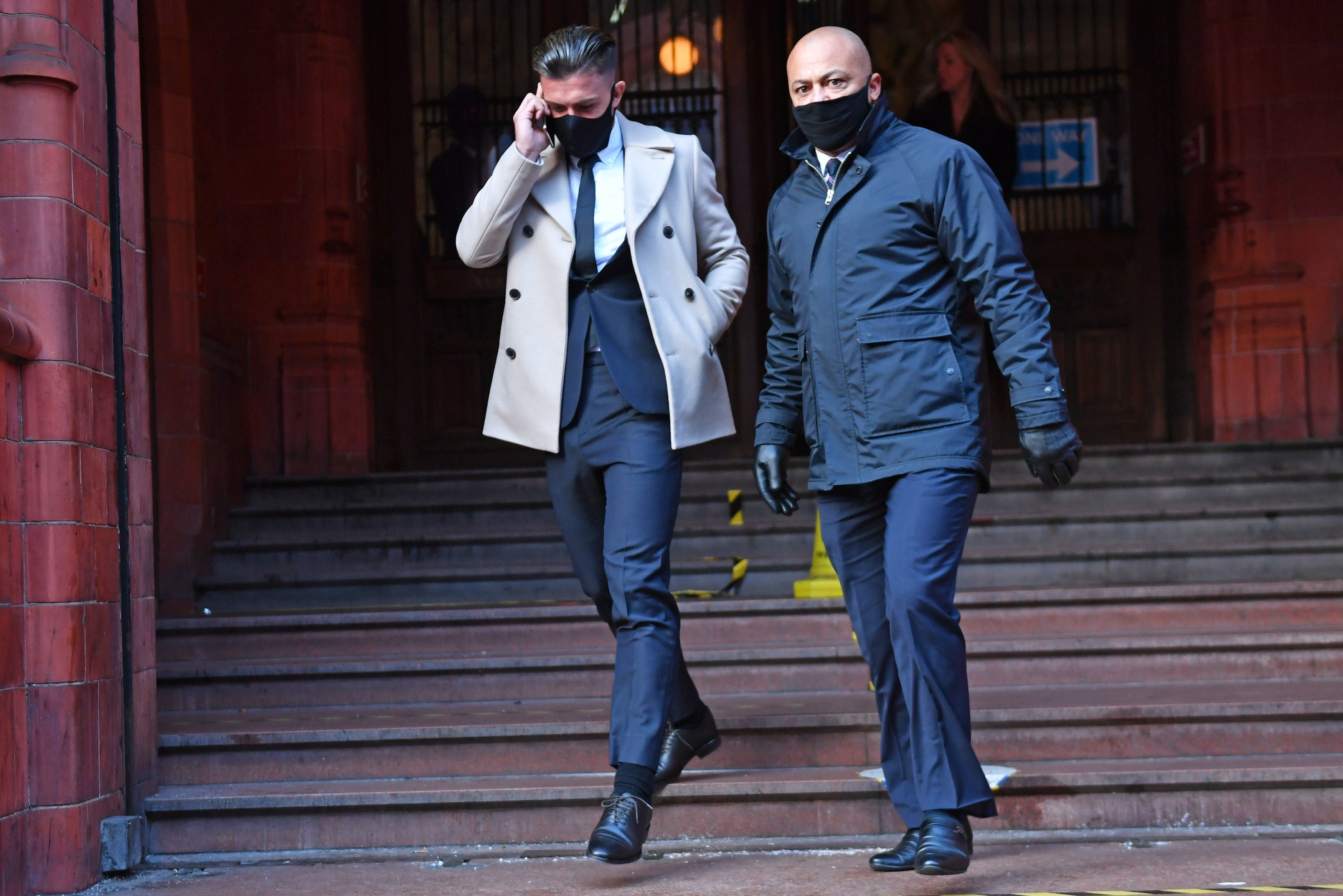 The court was then shown dashcam footage of the second incident on the afternoon of Sunday 18 October. An unmarked police car is seen to be following Grealish's black Range Rover on the third lane of the M43 between junctions 6 and 9, where he repeatedly approaches cars in front in an apparent attempt to force them out of his way. Police officers in the car were required to travel at speeds up to 98mph to keep up with Grealish, and after following him to Bodymoor Heath Road near Villa's training ground he was stopped by police turning on their sirens.
One officer was heard to say: "Lovely, that will do".
Grealish explained that he was running late for training, with Mr Dye adding that failing to turn up to Bodymoor Heath on time would have set a bad example for his Villa teammates.
"He was going to training and was running late. He is the club captain and he didn't want to be thought badly of by his peers at his club," Mr Dye added.
"If he could go back in time he would do. The police officer who spoke to him described Mr Grealish as polite, calm and compliant throughout. He apologised for his driving which shows his immediate remorse in relation to that."
Prosecutor Tinofara Nyatanga asked District Judge John Bristow to issue a driving ban of more than six months based on the evidence, and although defending solicitor Mr Dye objected to her suggestion to express his "surprise" with the comments. District Judge Bristow stressed that he would not be swayed by any suggestions and would "make his own mind up".
Grealish already had six points on his driving licence from a previous motorway offence and Mr Dye said that there was an "acknowledgement he is going to lose his licence", but he argued that a disqualification of more than six months would be "disproportionate".
But District Judge Bristow said that he "could not be sure" Grealish had driven with excessive speed and that there was "no evidence" that Grealish was over the drink-drive limit at the time of the incident.
Source: Read Full Article