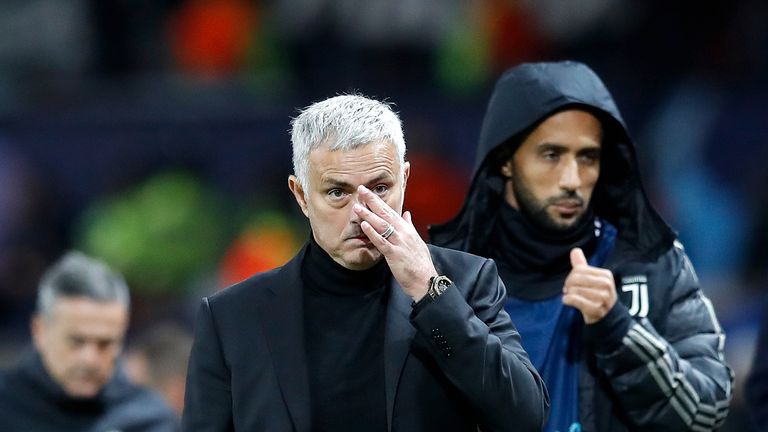 Jose Mourinho had has excuses ready after the 1-0 loss to Juventus but the gulf between Manchester United and the elite cannot be explained away easily. Everton's visit on Super Sunday is a chance to get back on track but Tuesday's game showed how far they have fallen.
It did not take much detective work to figure out what Jose Mourinho was getting at in his post-match press conference at Old Trafford on Tuesday night. Having watched his team comprehensively outclassed by Juventus, his priorities were first to manage expectations, then to shift the pressure onto the decision-makers above him at Manchester United.
Jose: Investment needed to reach Juve
Ronaldo shows what Man Utd lack
"We played against one of the biggest – really, biggest – candidates to win the Champions League," he began. Juventus had shown they had "quality all over the pitch," he added. "Since the draw, we knew it would be a fight with Valencia for the second position and that's what we are going to try."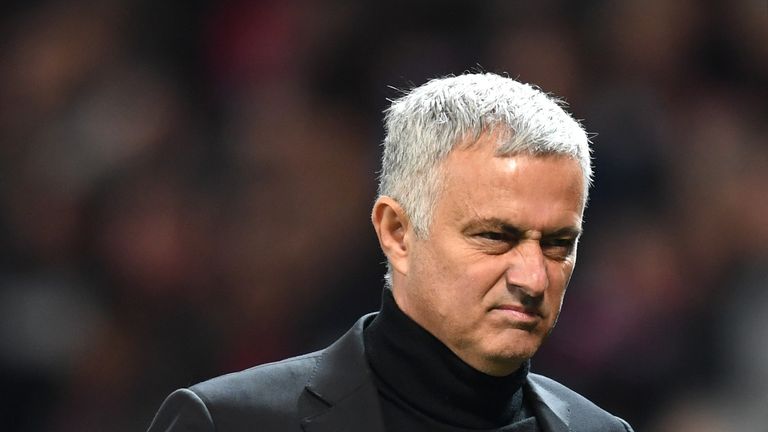 It is not difficult to imagine how those comments would have been received had David Moyes or Louis van Gaal made them, but Mourinho insisted the lack of ambition does not come from him but from elsewhere.
"Juventus is champion for seven years in a row, two Champions League finals in the last few years, and they are not happy with what they have. They had [Gonzalo] Higuain, [Mario] Mandzukic, [Paulo] Dybala, but they want more. They want [Cristiano] Ronaldo. They had [Andrea] Barzagli, [Giorgio] Chiellini, [Daniele] Rugani, they are not happy. They want more. They want [Leonardo] Bonucci. They go for the best players in the world."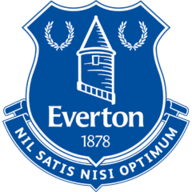 Man Utd vs Everton
October 28, 2018, 3:30pm
Live on
The implication, of course, was that United do not, that Mourinho's hands are tied by a lack of support from the top of the club, but what of the £400m spent since his arrival at Old Trafford in 2016? What of the fact that United bought Juve's best player for £89m? To say it was not a wholly convincing argument would be an understatement.
From David De Gea through to Romelu Lukaku, Manchester United's starting line-up against Juventus had a combined cost of £428m.
Tuesday's game showed that it is not just a question of resources – but of how you use them. The £99m Ronaldo had a big say in the result on his return to Old Trafford, providing the cross which led to Dybala's winner, but the visitors were superior all over the pitch thanks in part to a level of shrewdness that United badly lack off it.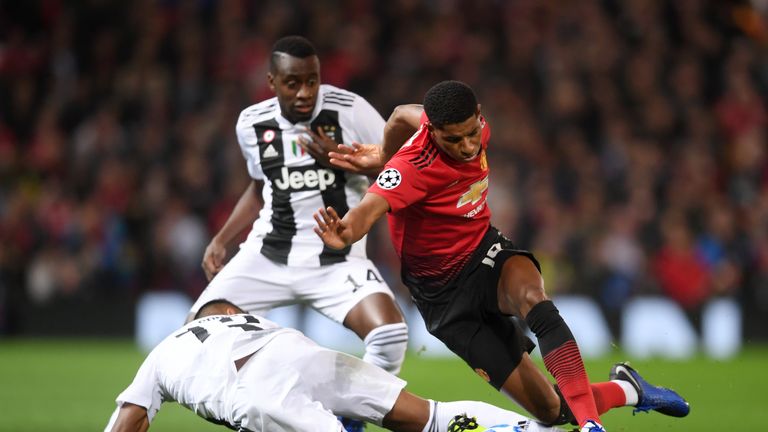 Juventus paid less for Miralem Pjanic and Rodrigo Bentancur combined, for example, than United spent on Fred in the summer. But while the £52m Brazilian was an unused substitute at Old Trafford, Pjanic and Bentancur ran the game in midfield. Mourinho lavished praise on Juventus centre-backs Bonucci and Chiellini, but United paid more for Victor Lindelof and Eric Bailly.
Of course, Mourinho is not to blame for United's misgivings in the transfer market. They have been apparent ever since Sir Alex Ferguson's departure in 2013 and the club's slide predates Mourinho's arrival. In the last five seasons, United have not finished within 15 points of the Premier League summit once. They have only won one Champions League knockout tie.
But while Massimiliano Allegri has succeeded in bringing the absolute best out of his players, Mourinho cannot say the same. Pogba blossomed into one of the best central midfielders in the world in Turin but he has been jarringly unpredictable since returning to United. The £75m Romelu Lukaku, meanwhile, continues to fire blanks against top opposition.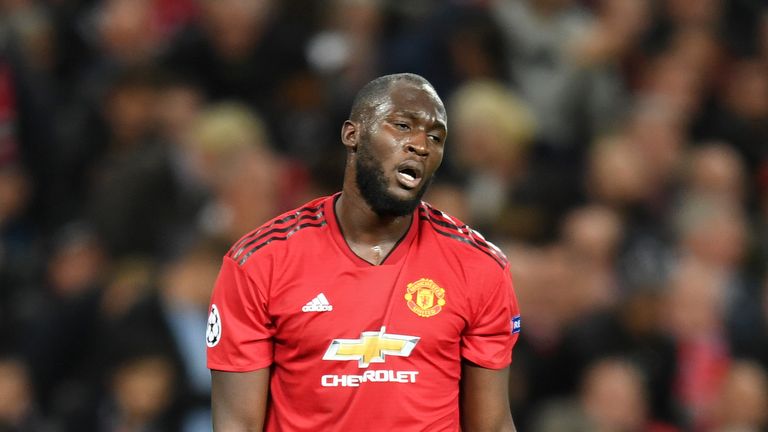 The comparison was particularly striking with the young players on show at Old Trafford. Right-back Joao Cancelo, goalscorer Dybala and midfielder Bentancur showed they are flourishing at Juventus as they played key roles in the win. On the other side, Marcus Rashford and Anthony Martial demonstrated familiar inconsistency as they played within themselves.
Mourinho must shoulder responsibility, too, for how he sets up his team. There were signs of progress in United's second-half performances against Newcastle and Chelsea, but supporters were entitled to be envious of Allegri's approach to Tuesday's game. While Mourinho bemoaned the absence of Marouane Fellaini, Allegri proudly praised Juve for dominating the ball in a big Champions League game away from home.
The one-sidedness of the contest was alarming at times, with the visitors enjoying a 70 per cent share of possession in the first half, and so too was United's lack of urgency. There was not even a semblance of pressing. The lack of intensity allowed every one of Juve's outfield players to register a passing accuracy of more than 90 per cent before the break.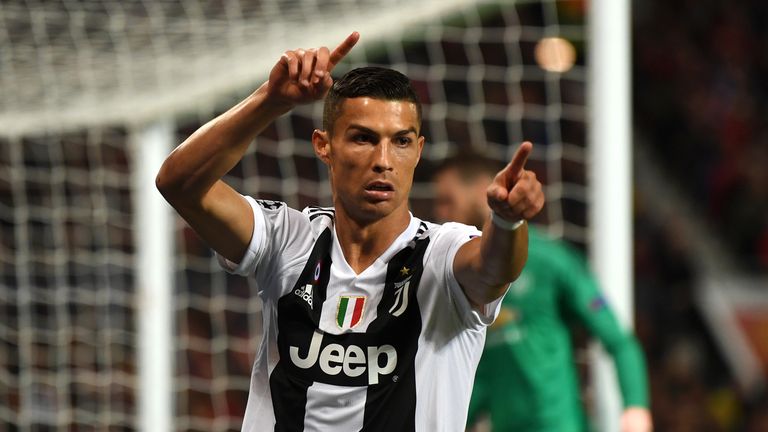 United did rally slightly after that, striking the post through Pogba, but ultimately they were lucky only to lose by one goal. Juventus had come with a clear game plan and executed it perfectly. United's was more difficult to figure out.
The defeat is no disaster – United remain two points clear of third-placed Valencia in Group H – but it did put their dismal run of results into sharp focus once more. This was United's fourth home loss in 13 games – as many as they suffered in the previous 81. It is the first time since 2005 that they have failed to score in consecutive Champions League home games.
The numbers make grim reading for Mourinho and they also show just how far short of Europe's elite United have fallen. Sunday's meeting with Everton presents an opportunity to weather the storm in the Premier League, but this was a reminder that United are a long way short of where they should be. And that cannot be explained away easily.
If you're reading on skysports.com comment below to get involved in the debate, but please adhere to our House Rules. If you wish to report any comment, simply click on the down arrow next to the offending comment and click 'Report'.
Source: Read Full Article