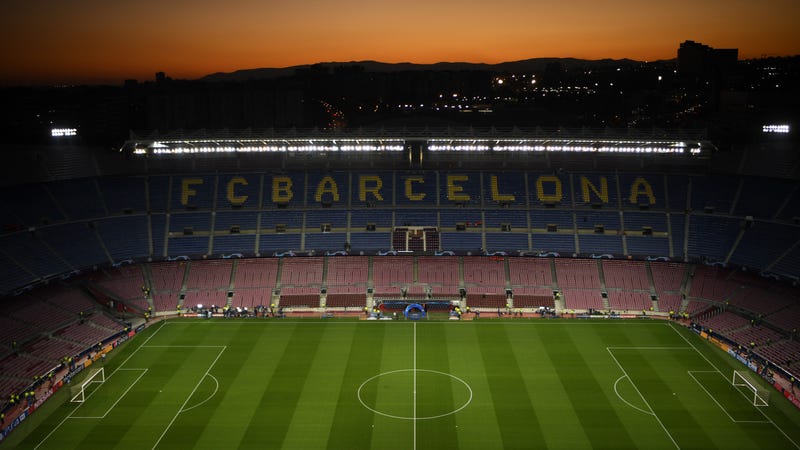 La Liga officials are still committed to bringing Girona's home game against Barcelona to Miami on Jan. 26 even after FIFA announced its disapproval of the event on Friday. The governing body of world soccer released a statement on its website following a council meeting in Rwanda.
Following a request for guidance from the Spanish FA, US Soccer and CONCACAF, the FIFA Council discussed La Liga's proposal to host an official 2018/19 regular season league match outside Spain (in Miami).
Consistent with the opinion expressed by the Football Stakeholders Committee, the Council emphasised the sporting principle that official league matches must be played within the territory of the respective member association.
Advertisement
Though this is not a formal ban, La Liga is prepared to take the issue to a "Court of Arbitration for Sport" because it still requires FIFA's approval to go through with it. The league would also need approval from UEFA, the Spanish FA, the U.S. soccer federation and Concacaf.
Spain's top division struck a 15-year deal with the Relevent sports and entertainment company to have at least one league match a year in the United States. The series would start with Barcelona taking on Girona this year and eventually grow to see El Clásico—the famous rivalry between Barcelona and Real Madrid—take place on American soil.
Ever since the move was announced, however, it has faced strong opposition from relevant parties. La Liga players were the first to announce their displeasure with the move and even went as far as threatening to strike over it. FIFA president Gianni Infantino said in September, "in football the general principle is that you play a 'home' match at 'home,' and not in a foreign country." Spanish Football Federation president Luis Rubiales said on Wednesday that the move "damages the league's integrity."
Advertisement
As with most stupid things that happen in the world, the culprit behind La Liga's persistence of this event is a rich asshole. In this case, it's Relevent's owner Stephen Ross—who also owns the Miami Dolphins. He wants to build up the league's popularity in the U.S. Currently, the Premier League takes up most of America's international soccer viewership.
Even as someone who wants this sport to flourish in this country, I really want this idea to fail. The only way this plan works is if a big club like Barcelona or Real Madrid is one of the featured teams. Because those clubs have too much power in the league to give up a home game of their own, the responsibility of doing so will fall on the smaller clubs, like Girona. But that "home game" will consist of a stadium filled with fans of the team with the larger international reach, essentially turning it into an away game. Sure, it's just one game but that could be the difference between relegation and survival all so league executives can fill their pockets with international revenue.
Soccer as a whole is already trending towards becoming a soulless corporate machine, why do need to speed up this process any further?
Source: Read Full Article