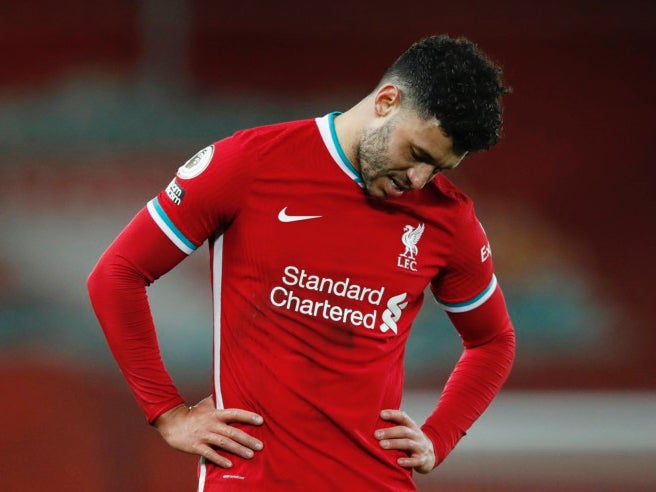 What has gone wrong with Liverpool?
The Reds loss at Southampton has seen the four-point lead they held at Christmas evaporate
IN-DEMAND STRIKER ALERTS ARSENAL & LIVERPOOL WITH BOLD CLAIM
RB Salzburg striker Patson Daka has outlined his intention to emulate Arsenal's Pierre-Emerick Aubameyang and Liverpool duo Sadio Mane and Mohamed Salah.
The 22-year-old has been linked with both Arsenal and Liverpool, while Manchester United are also believed to be interested.
Daka has 15 goals to his name in just 17 appearances so far this season, a return which has led to further speculation over a big-money move to the Premier League.
"To see our big brothers like Aubameyang, Salah, Mane, it's something that gives me the dream that I can also make it," Daka told BBC Sport.
"I can be like them. They are my inspiration, knowing that they also come from Africa.
"I think when people are making those kinds of comparisons, it's great, looking at the status of Sadio Mane, the kind of football he plays and the kind of person that he is."
On a potential transfer, Daka added: "The most vital thing that I've noticed is that the club [doesn't] focus much about receiving big money for players. They're more concerned about the development of the player."
MATIP SET FOR RETURN
Liverpool could get a welcome boost with Joel Matip potentially set to return for next weekend's Premier League meeting with Manchester United.
The Athletic claim that the centre-back is edging closer to a recovery, with Liverpool in the midst of a defensive crisis.
Virgil van Dijk and Joe Gomez are both long-term absentees, but Matip's availability could ease some of the pressure on Jurgen Klopp to sign a centre-back this month.
GRUJIC ADMITS CONFUSION OVER LACK OF LIVERPOOL OPPORTUNITIES
Marko Grujic has questioned his lack of chances in Liverpool's first-team after joining Porto on loan.
The 24-year-old midfielder spent the previous two seasons with Hertha Berlin, impressing but not doing enough to establish himself as a regular under Jurgen Klopp.
"I went through preparations with the club, after two years in the Bundesliga, I returned more mature to England," Grujic told Kurir. "That's what they told me in Liverpool
"But when Thiago Alcantara came from Bayern (Munich), I estimated that there would not be much space for me. I didn't want to gamble.
"Of course, I believe that they believe in me. In every conversation, whether it's Klopp or one of the directors, they always remind me that I am a player of great potential.
"But when I get into the system I don't get a chance. It confuses me a little."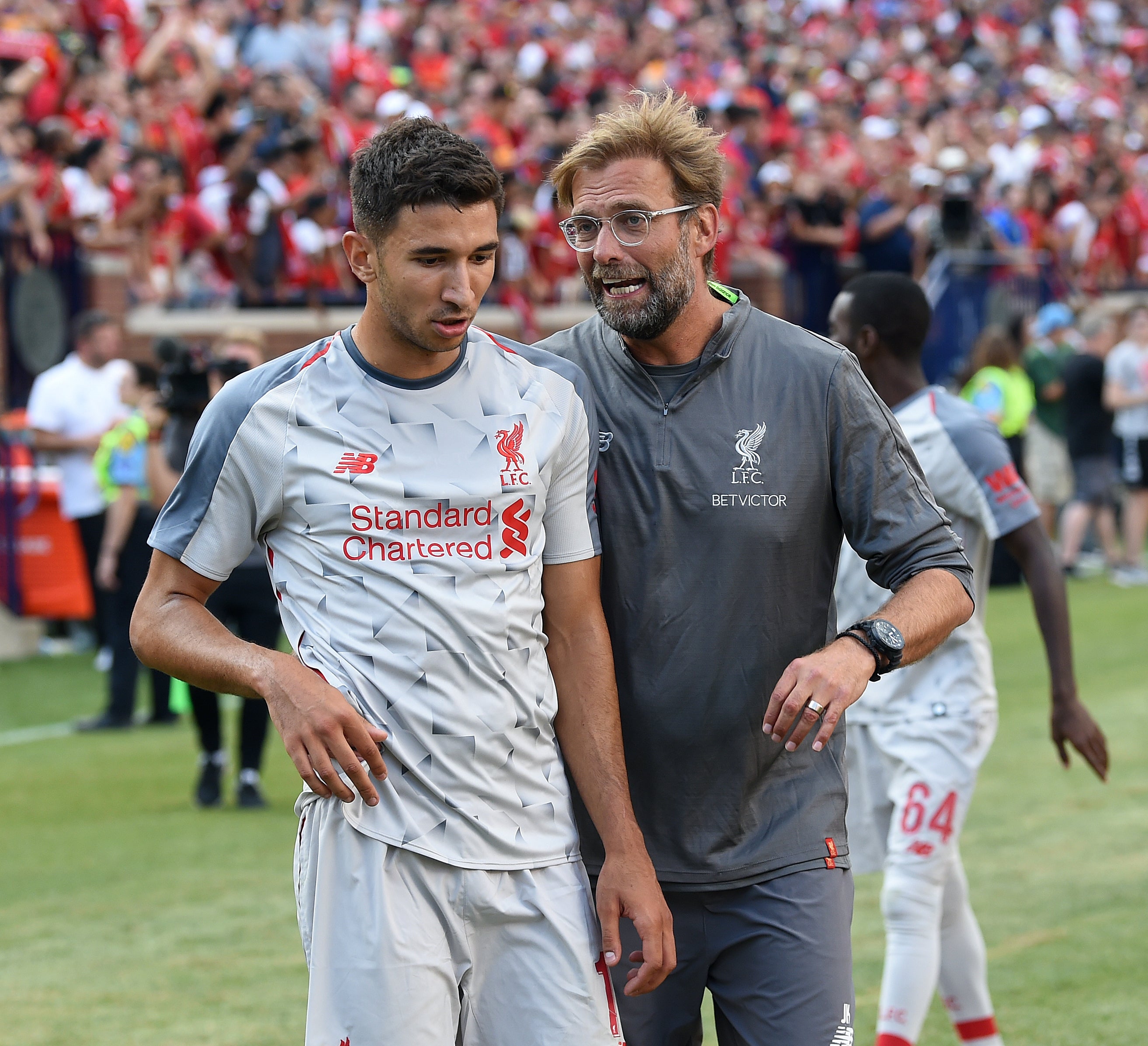 LIVERPOOL OUTSIDERS IN RACE TO SIGN ALABA
Liverpool are amongst the teams in contact with representatives of Bayern Munich defender David Alaba, whose contract expires in the summer.
The Guardian report that Real Madrid are leading the race for his signature, though the Premier League champions are "pushing hard" to do a deal.
The versatile 28-year-old is not expected to leave in January, though, and Liverpool are in urgent need of defensive reinforcements with both Virgil van Dijk and Joe Gomez sidelined.
The Premier League's spending power will be under scrutiny once more in a January transfer window unlike any which has gone before.
Previous winter windows have seen a steady upward trend in the league's spending, albeit with a couple of eye-catching outliers.
January 2011, when £225million was spent including big-money moves in and out of Liverpool for strikers Andy Carroll and Fernando Torres, nestled in between figures of £30m in 2010 and £60m in 2012.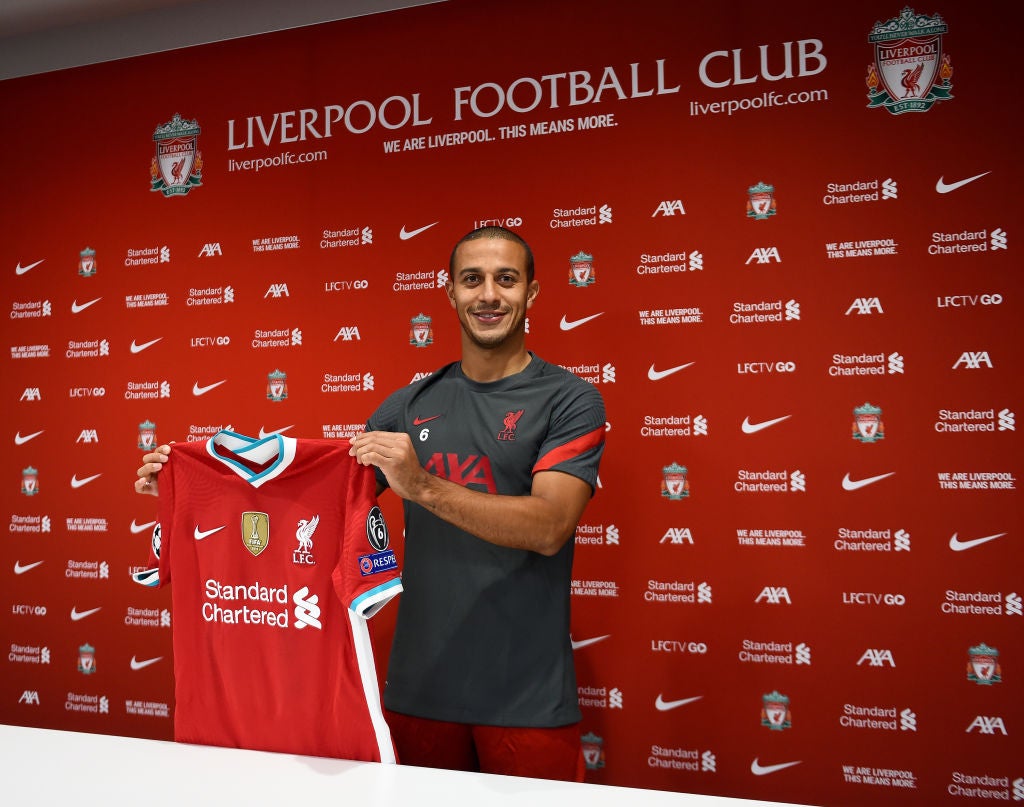 How much will Premier League clubs spend in January transfer window?
There is considerable uncertainty around spending this season with new rules due to Brexit and Covid-19 impacting clubs' financial power
LIVERPOOL LOANEE STRUGGLING WITH LANGUAGE BARRIER
Marko Grujic has admitted he is finding it difficult to adapt to life in Portugal after joining Porto on loan.
The Liverpool midfielder had previously spent two seasons with Bundesliga side Hertha Berlin.
But the transition at Porto has clearly proved more challenging for Grujic.
"In the beginning, and even now, language has been a problem," the 24-year-old told Serbian outlet Kurir.
"Among the team-mates, there are not many of them who speak English fluently. There are a lot of Spanish-speaking South Americans here, and it is similar to Portuguese.
"Felipe Anderson, who is on loan from West Ham with us, speaks good English. Frenchman Sarr, who is [on loan] from Chelsea, too. So I spend the most time with them.
"But everyone else is warm, they want to help. The mentality of the Portuguese suits me. That's why I am trying to learn their language. I have hired a teacher. It's going on.
"In the previous two years, I mastered German, it is a new opportunity and a beautiful side of a football career. I would like to learn as many languages as possible. It enriches every person."
Source: Read Full Article