Welcome to The Independent's live coverage of Manchester United vs West Ham United in the Carabao Cup.
It seems like just last weekend that these two sides faced one another, doesn't it? Well, that's because it was. Ole Gunnar Solskjaer's side came out on top at the London Stadium on Sunday as his side clinched a 2-1 victory in dramatic circumstances. Former West Ham loanee Jesse Lingard scored a late winner for United, but Mark Noble then came onto the pitch to miss a stoppage time penalty as David Moyes' team squandered the chance to leave with a point.
How will that result impact the two sides this evening? They swap the Premier League for the Carabao Cup, but will there be a different outcome? Both Solskjaer and Moyes will be well aware they need to manage their squads with both league and European ambitions to deal with. That almost certainly means we will see some changes.
West Ham have not beaten Manchester United in any of their last five meetings in all competitions. And Moyes has not beaten his former club since he was sacked by them after less than one season in charge seven years ago.
Could all that change tonight? It's not long until we find out – be sure to hang on for the last 16 draw, which will follow tonight's matches:
Recommended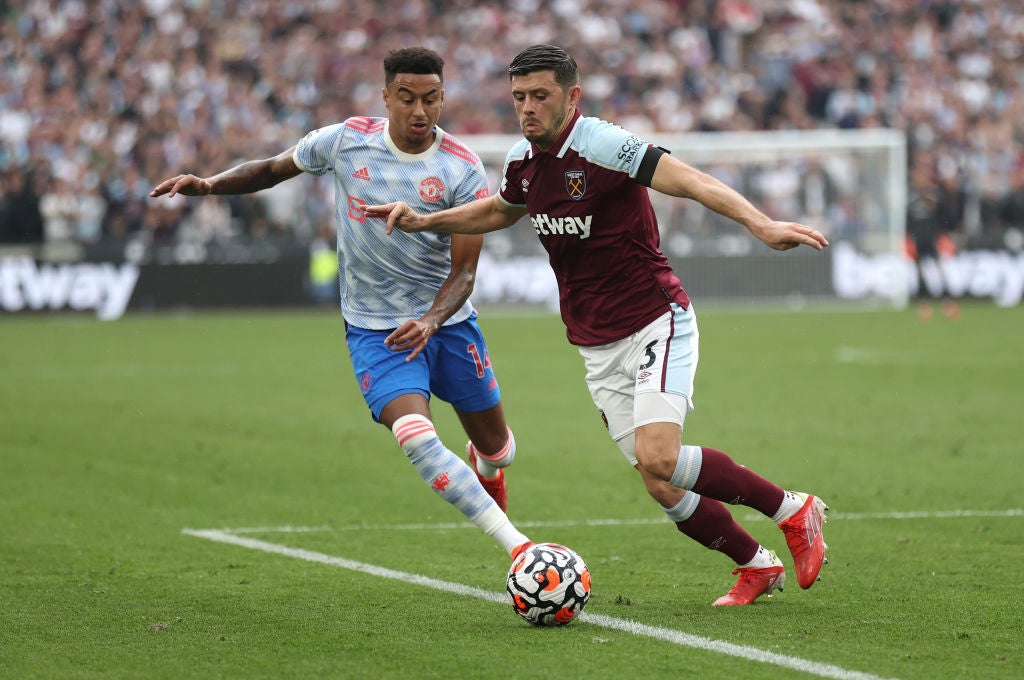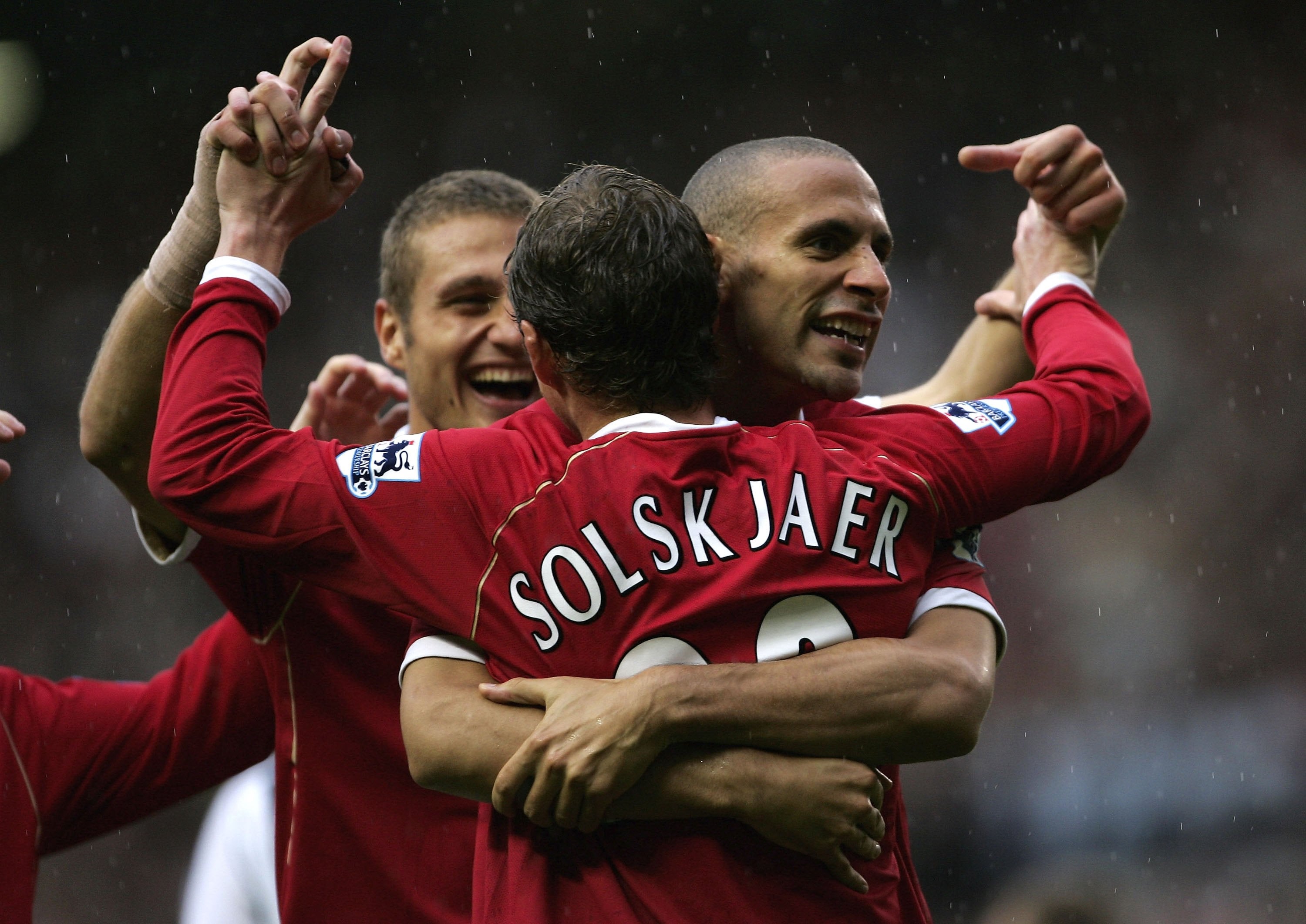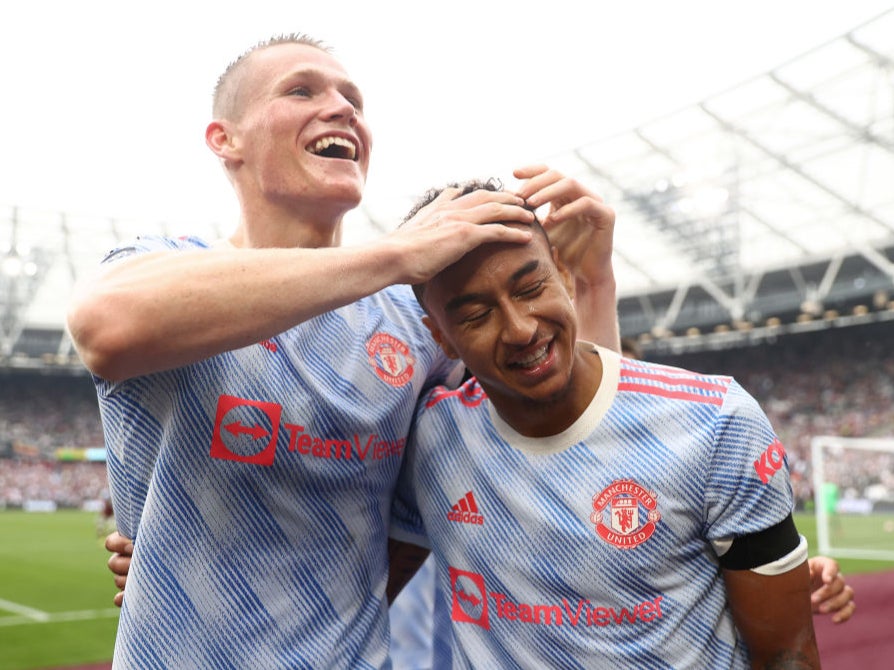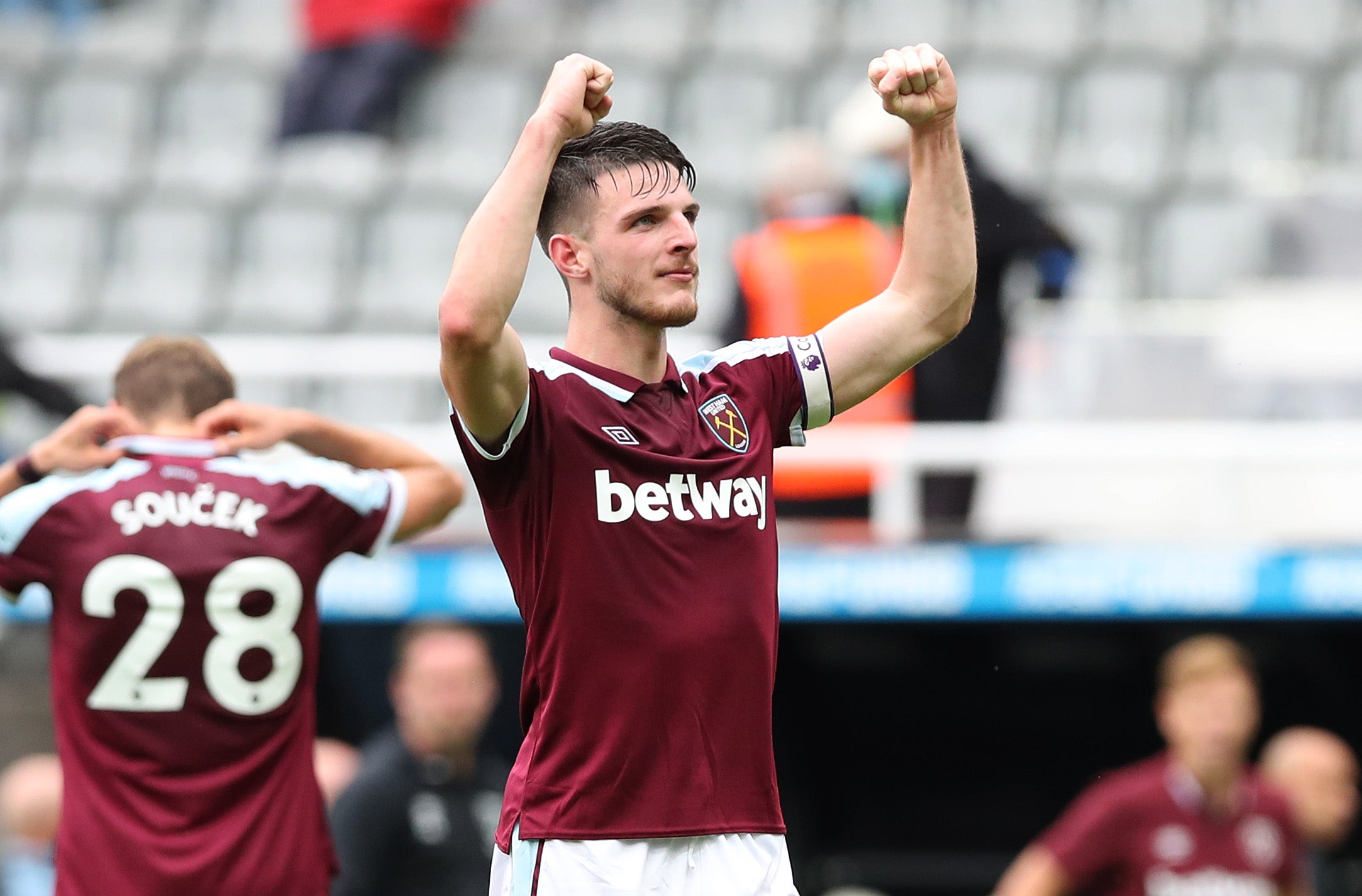 Solskjaer gives update on Rashford recovery
Marcus Rashford has been absent for Manchester United this season after undergoing surgery on a shoulder injury he picked up last season.
Manager Ole Gunnar Solskjaer was asked about Rashford's return after he and Alex Telles were spotted in training this week. Solskjaer said:
"Yeah it's going well. They've worked really hard, both of them. Alex is a bit further on than Marcus. I don't think we'll see Marcus until after the international break but Alex has worked well and will be in the squad as well."
Telles starts for the Red Devils this evening but by the sounds of it Rashford will be out for a few weeks yet.
Mata looking forward to playing in front of fans again
Juan Mata is looking forward to getting back to the Theatre of Dreams and playing in front of the home support for the first time since the start of the coronavirus pandemic.
"It's always fantastic to see Old Trafford full, so hopefully it's going to be full, I know they [the fans] will be supporting us." said Mata
"We have been waiting for so long to have them back so it's great to play in front of them and hopefully we can give them a good game.
"It's [the support] key for us. Football without fans means nothing and especially our fans, both home and away, they give us so much,
"When we play in front of them, everyone feels one level higher in excitement and everything. So, hopefully we can have a great season for them because they have been waiting for so long to come back and support us."
Manchester United's crucial late winner masks familiar flaws in title credentials
"It's always the outcome that decides the headline that we'll see," Ole Gunnar Solskjaer said on Thursday.
And so Jesse Lingard's sublime winner, followed by David de Gea's strong penalty save from Mark Noble in the dramatic dying embers at London Stadium, ensures it's all Glory Glory Man United.
Enter the gushing over not the player who produced the decisive goal at a pivotal moment, nor the one who significantly prevented one with his first spot-kick save since 2016.
Cristiano Ronaldo, who – of course, of course! – continued his habit of sticking the round thing in the rectangular thing will attract the fuss. Come and adore him.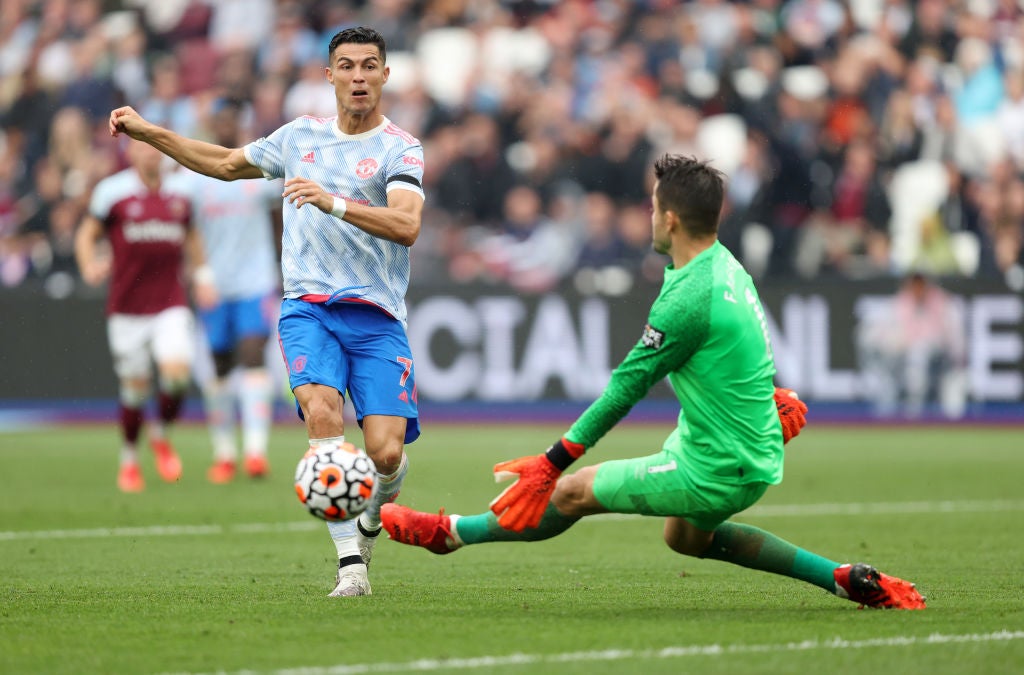 Manchester United's crucial late winner masks familiar flaws in title credentials
United do not control matches, they are not steely in defensive transitions, but the outcome at West Ham will perpetuate a positive feeling around the club for now
Moyes versus Man Utd
David Moyes has faced Manchester United 32 times during his managerial career, 24 of them with Everton, two with Sunderland and six with West Ham United but he's only won four and drew seven of those games. He's lost 21.
Moyes also managed Manchester United 51 times during the 2013-14 season, winning 26, drawing ten and losing 15, including home and away Premier League victories over West Ham.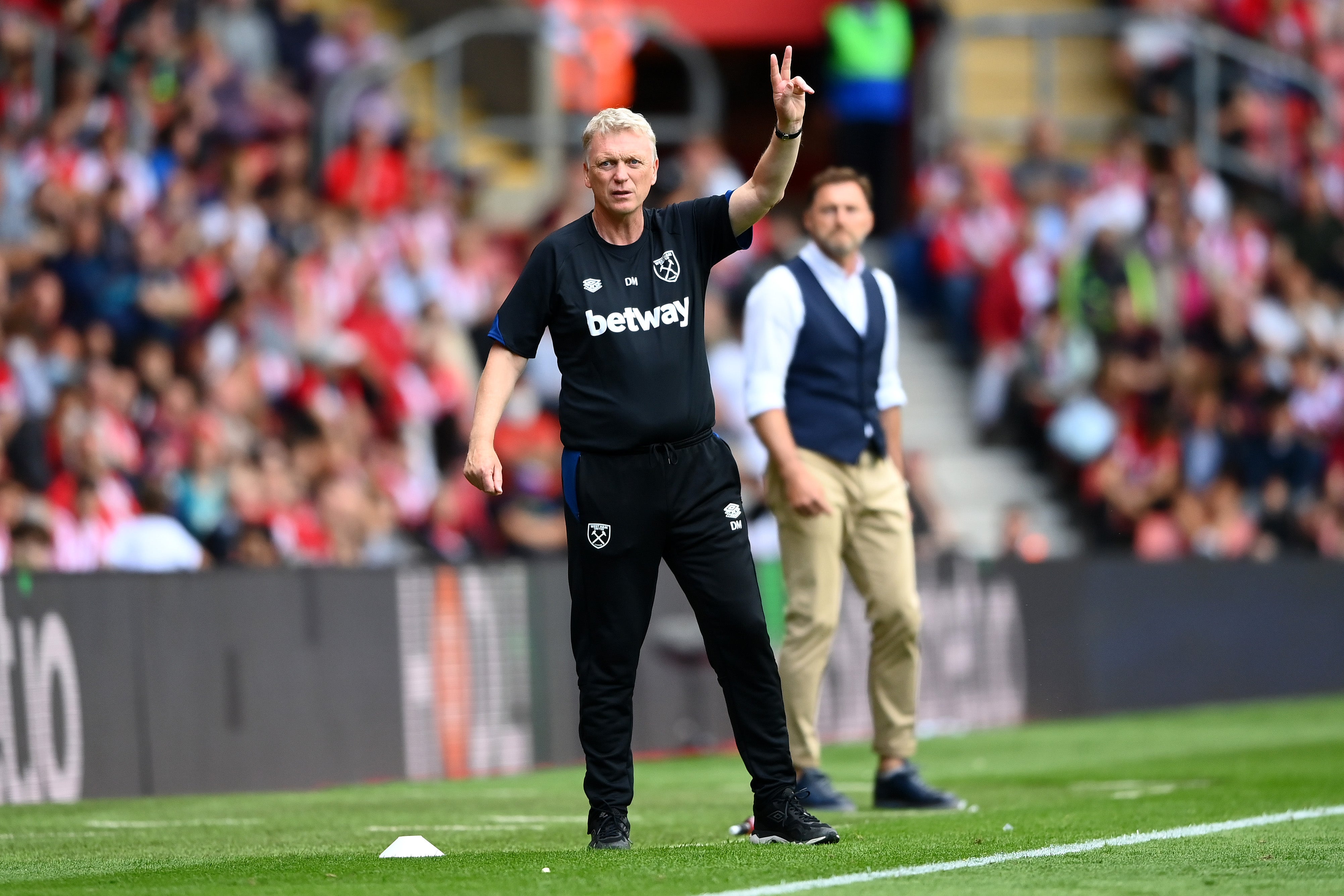 Man Utd vs West Ham – EFL Cup meetings
Manchester United and West Ham United have met in the EFL Cup on three previous occasions, with the Hammers triumphing once and The Red Devils twice.
The most recent meeting in this competition was in the 2016-17 season when the Man Utd defeated West Ham 4-1 at Old Trafford in the fourth round.
West Ham will better remember their November 2010 clash at the Boleyn Ground, when a brace apiece from Carlton Cole and Jonathan Spector carried them to a thumping 4-0 triumph.
The third game in the EFL Cup came back in October 1985 when the Red Devils won 1-0 at Old Trafford.
What does the fourth meeting have in store for us?
Manchester United arrive at Old Trafford
Despite both teams making a lot of changes to their starting XI this should be a good game, especially for the neutrals. The last seven fixtures between these sides have been closely-fought affairs with plenty of drama.
Usually they end with Manchester United on top, like on Sunday, but West Ham always give them a game. Expect nothing less tonight.
Man Utd vs West Ham – Team changes
Changes galore for tonight's game. Ole Gunnar Solskjaer swaps out his entire team for this evening's Carabao Cup third round.
There's a return for Dean Henderson in goal as he looks to compete for the number one spot again. Donny van de Beek and Jadon Sancho bot start in midfield hoping to impress and Jesse Lingard starts after his winning goal at the weekend.
David Moyes also rings in the changes with only Jarrod Bowen keeping his place. Club captain Mark Noble can make amends after missing the penalty to earn the Hammers a draw on Sunday whilst Alphonse Areola gets a run out in goal.
Man Utd vs West Ham – Team news
Man Utd XI: Henderson, Dalot, Lindelof, Bailly, Telles, Mata, Matic, Sancho, Van de Beek, Lingard, Martial
West Ham XI: Areola, Fredericks, Johnson, Diop, Dawson, Masuaku, Kral, Noble, Lanzini, Yarmolenko, Bowen
Manchester United vs West Ham prediction: How will Carabao Cup fixture play out tonight?
Ole Gunnar Solskjaer will doubtless make changes for the Carabao Cup third round as Manchester United face West Ham United, but the Red Devils' boss might also have it in the back of his mind that the competition represents a decent chance to end his wait for silverware.
There are bigger priorities than this domestic cup in United's season, but after several near misses he's still looking for his first trophy – and ending Man City's recent dominance of the competition is another incentive to go the distance.
West Ham have never won the competition, last reaching the final in 1981 and losing to Liverpool after a replay, but a huge improvement under David Moyes might have fans feeling that winning a domestic cup is not beyond them this year.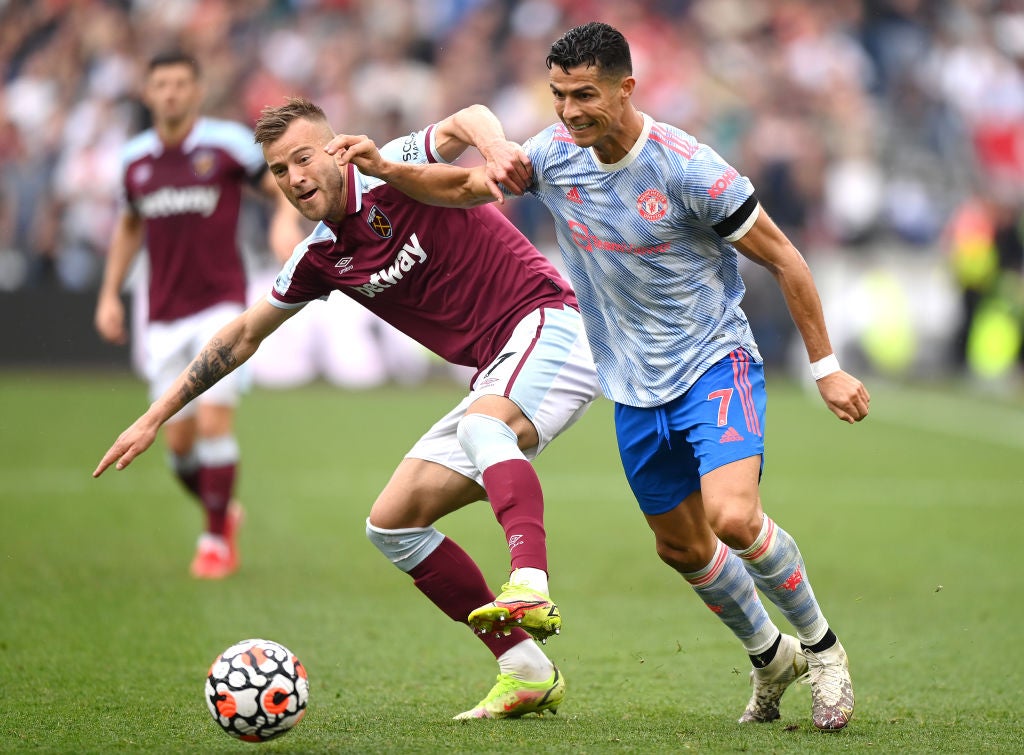 Predicting how Man United vs West Ham will play out tonight
Everything you need to know as the Red Devils and Hammers meet again
Mata ready for West Ham rematch
Manchester United's Juan Mata is prepared to face West Ham again after their close fought encounter on Sunday in the Premier League.
West Ham went in front through Said Benrahma before Cristiano Ronaldo equalised. Jesse Lingard came on as a second half substitute to score against his former teammates and put Man Utd 2-1 up but they needed David De Gea to stop a final minute penalty to complete their win.
"It was a great way of winning with that penalty at the end, with that save at the end. I was very, very happy for him [De Gea], he deserved a day like that," Mata said.
"But we are moving on, we are thinking already about the next game because as you know, we have many games now, so there's no time for celebrating a lot. It's time for feeling good but getting ready for the next one.
"They will probably make some changes, so maybe the personnel is a tiny [bit] different but they still have a very competitive squad, we know how difficult it is going to be to beat them but we play at home and hopefully we can have a great game."
Source: Read Full Article