It might be Maurizio Sarri's hardest task this season. Forget winning the Premier League, or implementing full-scale Sarri-ball – they can wait. But Ruben Loftus-Cheek has already been waiting for a while, ever since he first broke into the Chelsea team four years ago. So has Ross Barkley, ever since he arrived in January. So has Mateo Kovacic, a 24-year-old like Barkley whose career is still awaiting full lift-off. For Sarri, maintaining midfield harmony is becoming a near-impossible goal.
Somehow he must choose one of them, or rotate two or even all three of the trio, who it's safe to assume are lower in the manager's pecking order than the world's leading gnat N'Golo Kante and Sarri's surrogate son Jorginho. Then there's also the quarterback option of Cesc Fabregas, the supremely talented teenager Ethan Ampadu, and by the time you've remembered Danny Drinkwater exists you quickly realise that the most competitive fight in Chelsea's season will not be for trophies but for a few minutes in midfield.
"We're very strong in that position," said captain Gary Cahill after Thursday night's Europa League win over BATE Borisov. "There's so many players who can easily play that position. Kovacic has come in and he's a very, very good player," he said with the grin of a man who's been nutmegged a few times in training. "The competition is fierce."

Chelsea vs BATE Borisov player ratings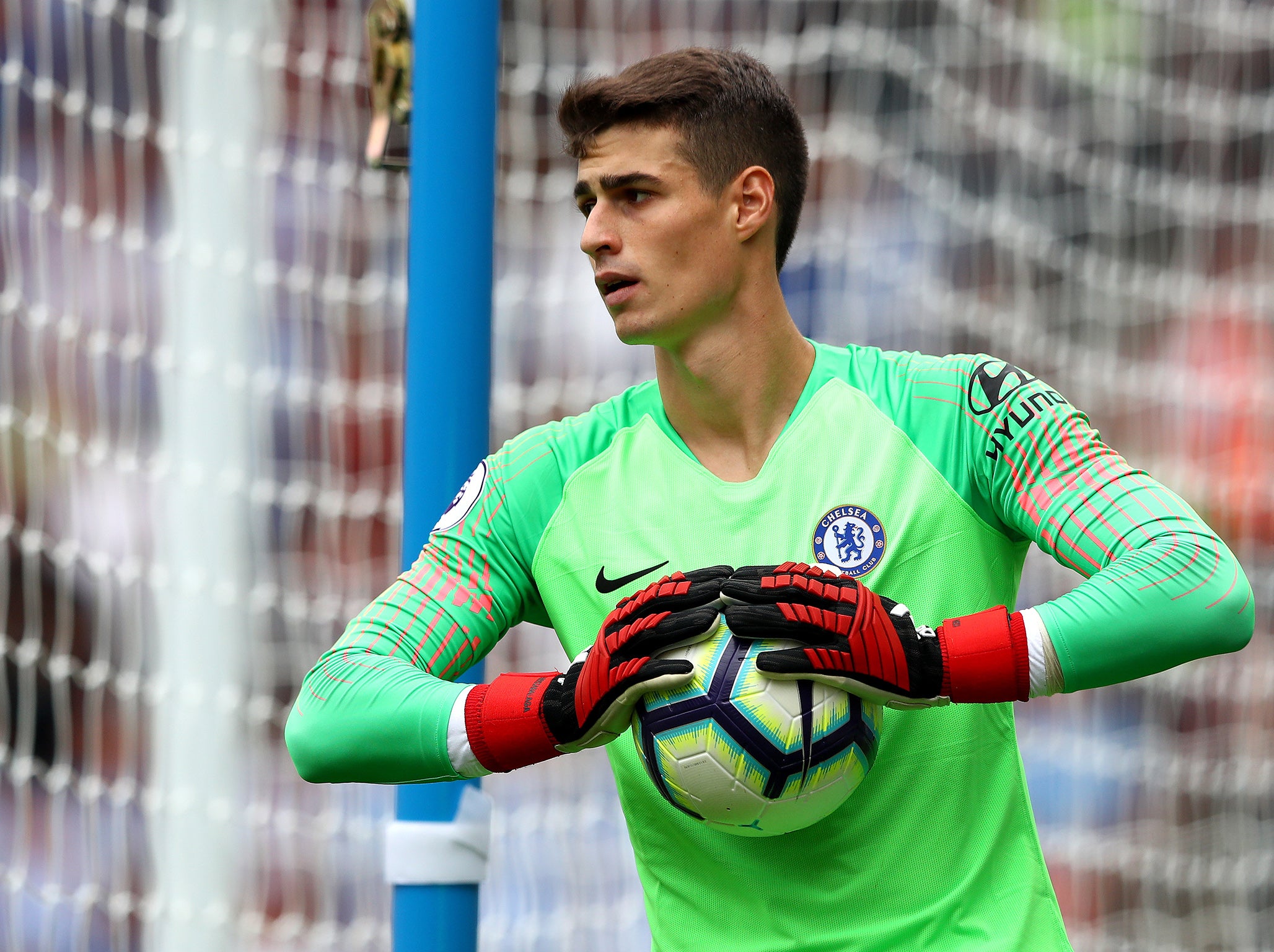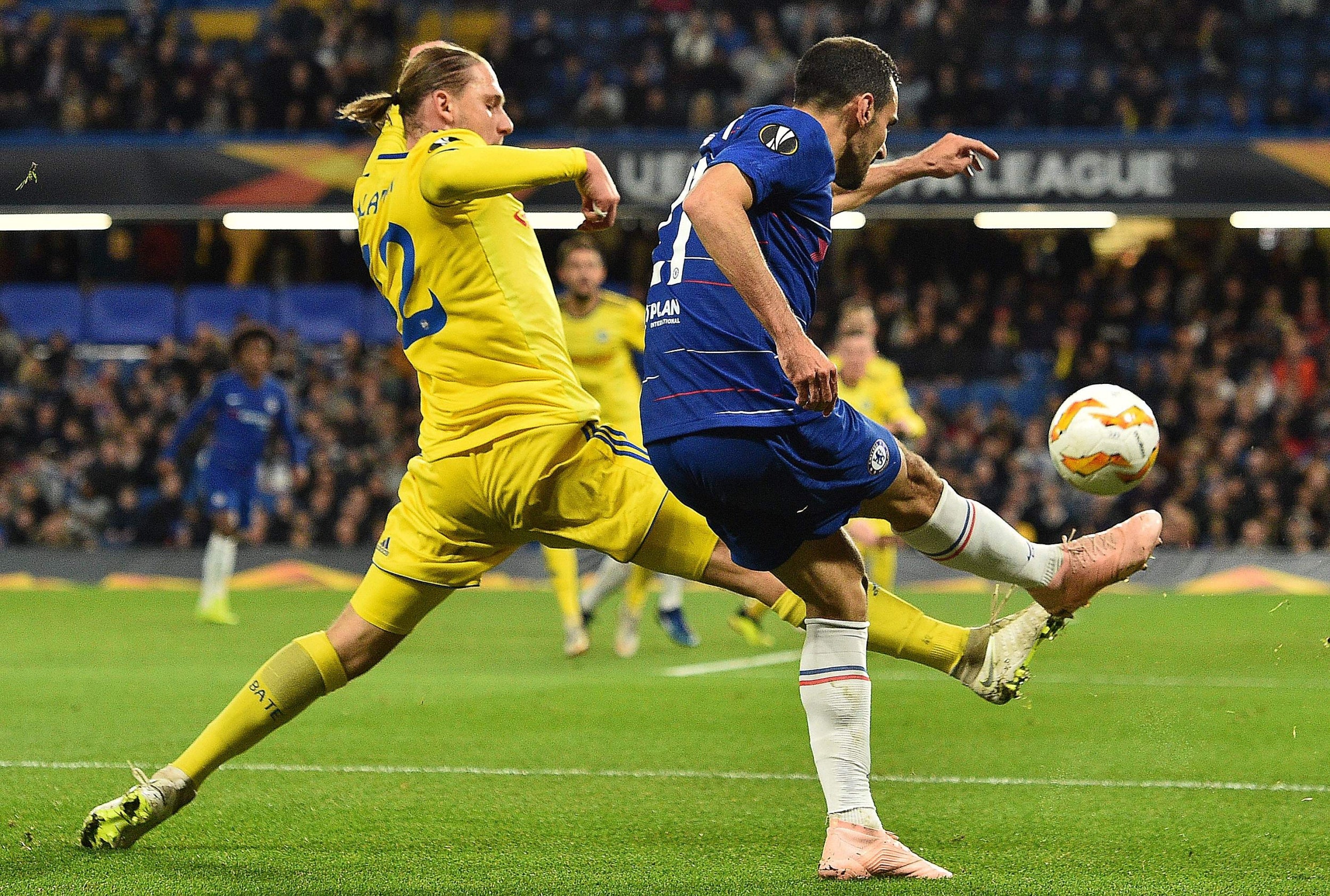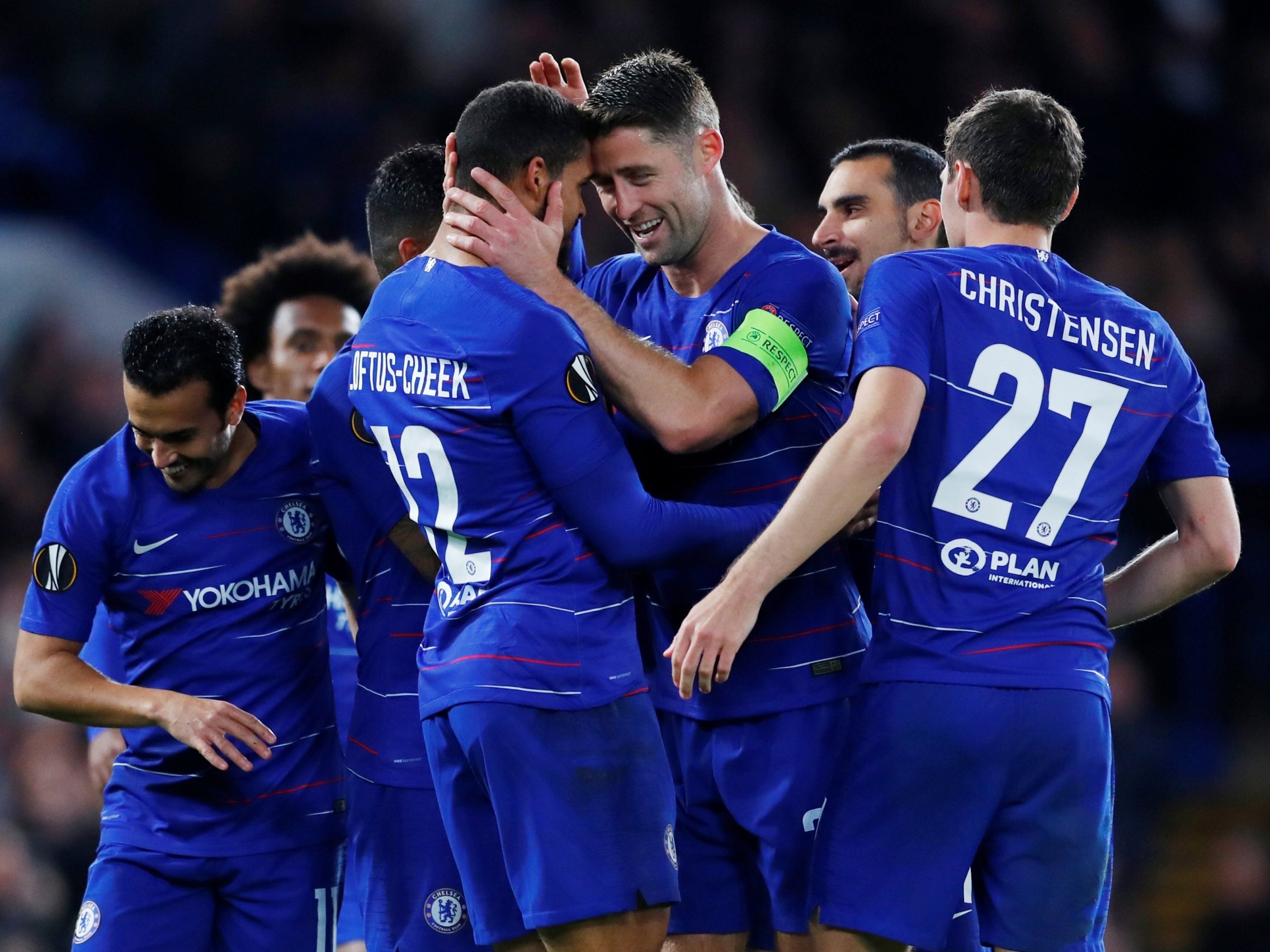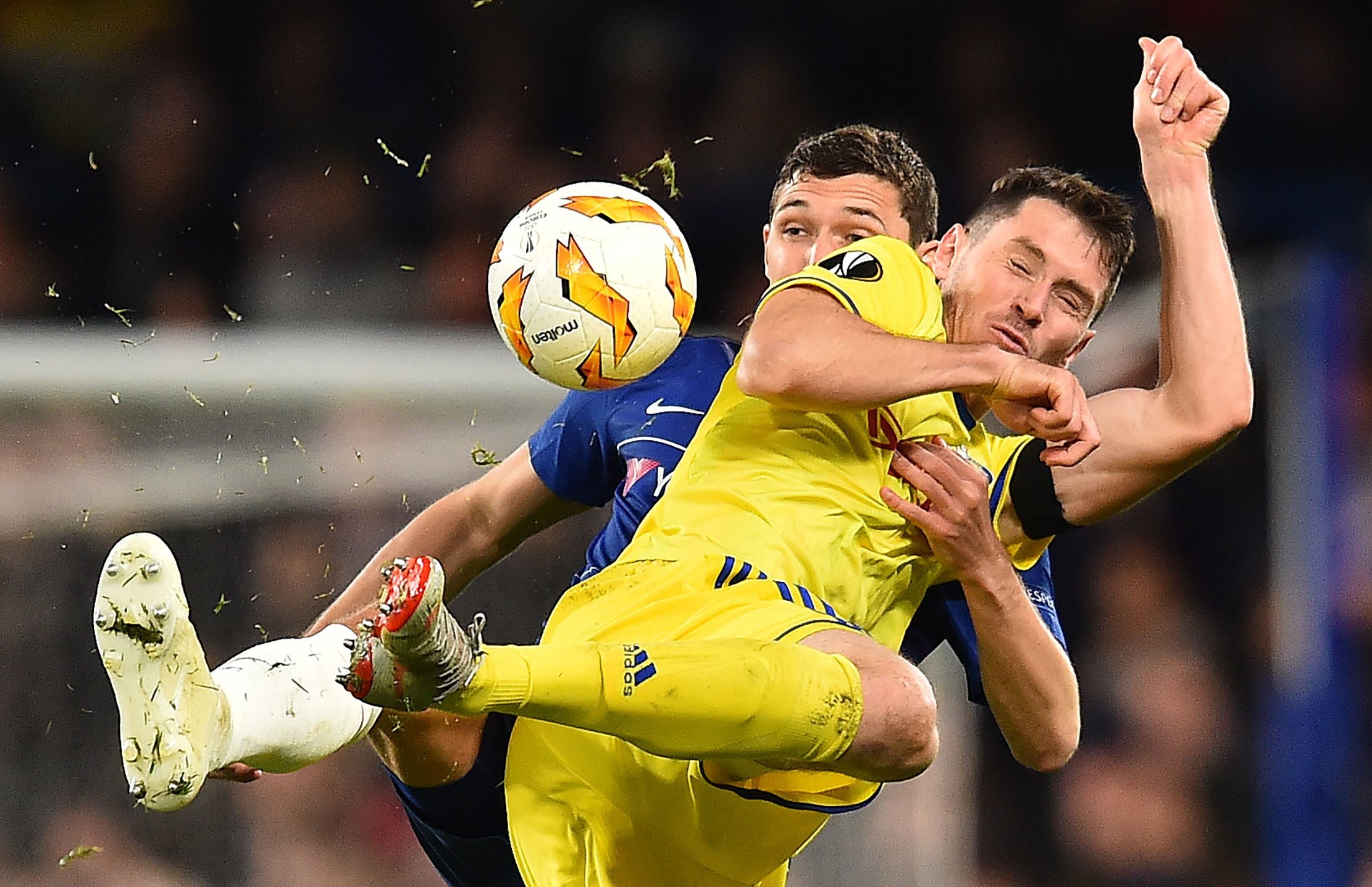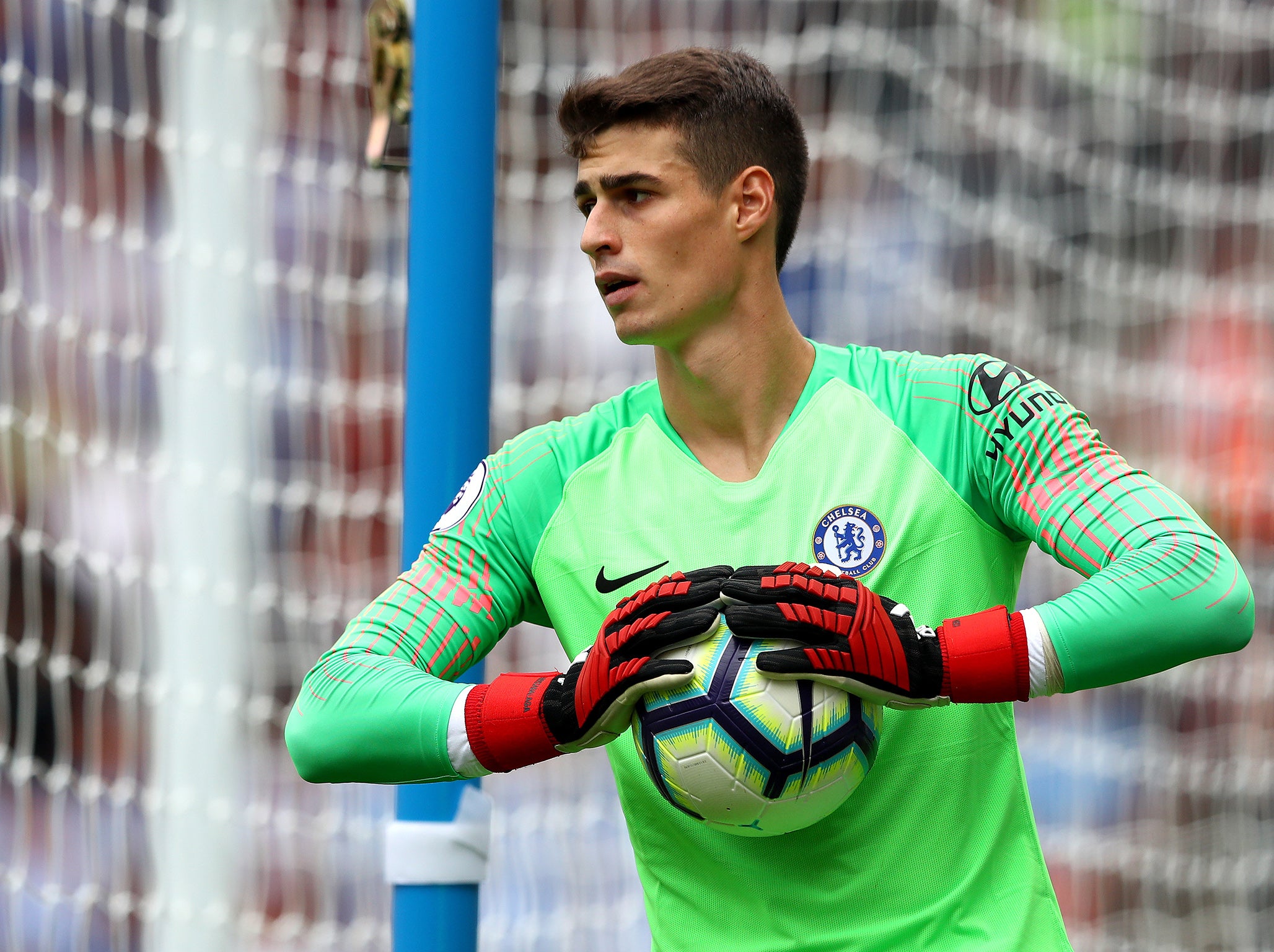 1/11 Kepa – 6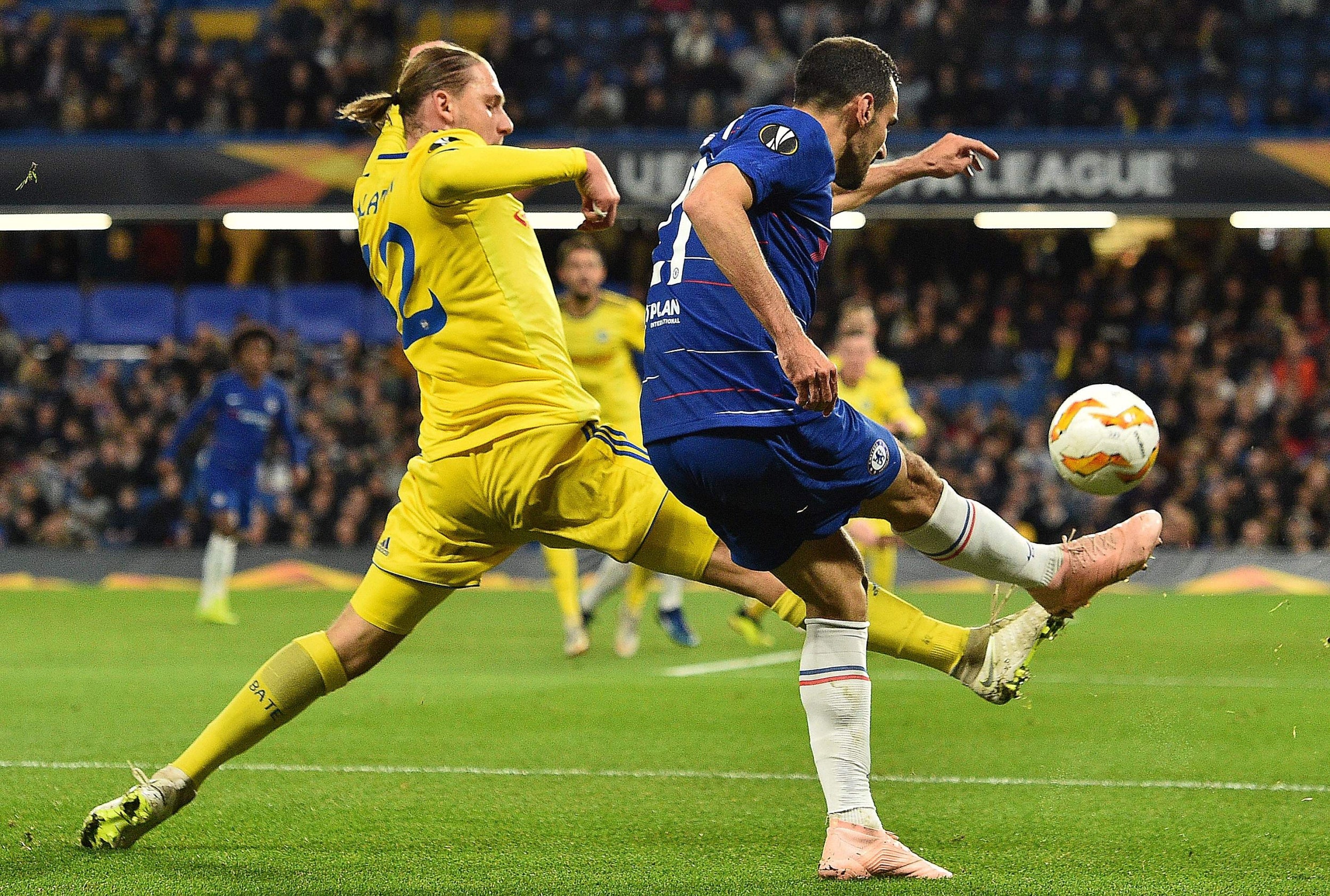 2/11 Davide Zappacosta – 6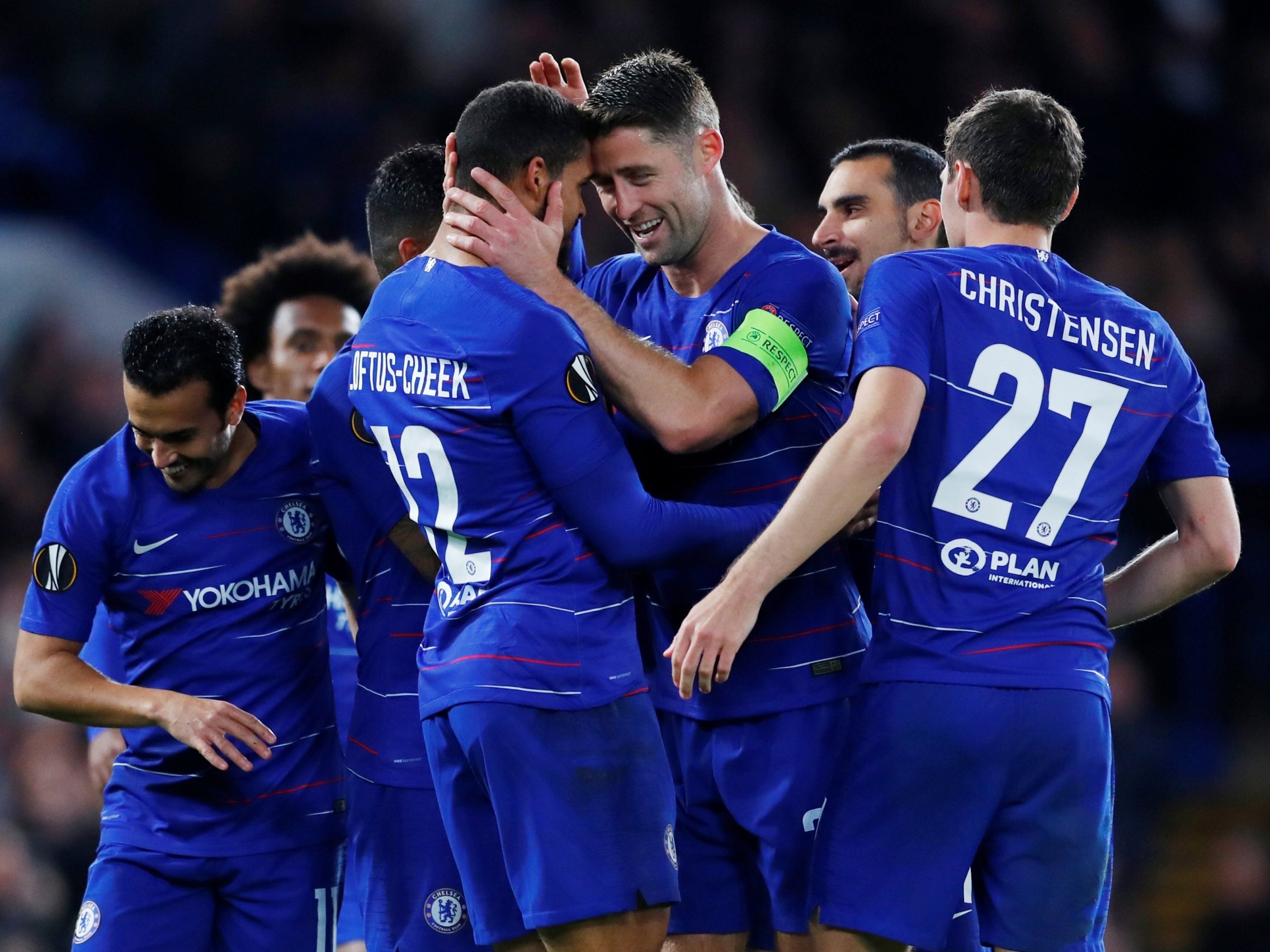 3/11 Gary Cahill – 6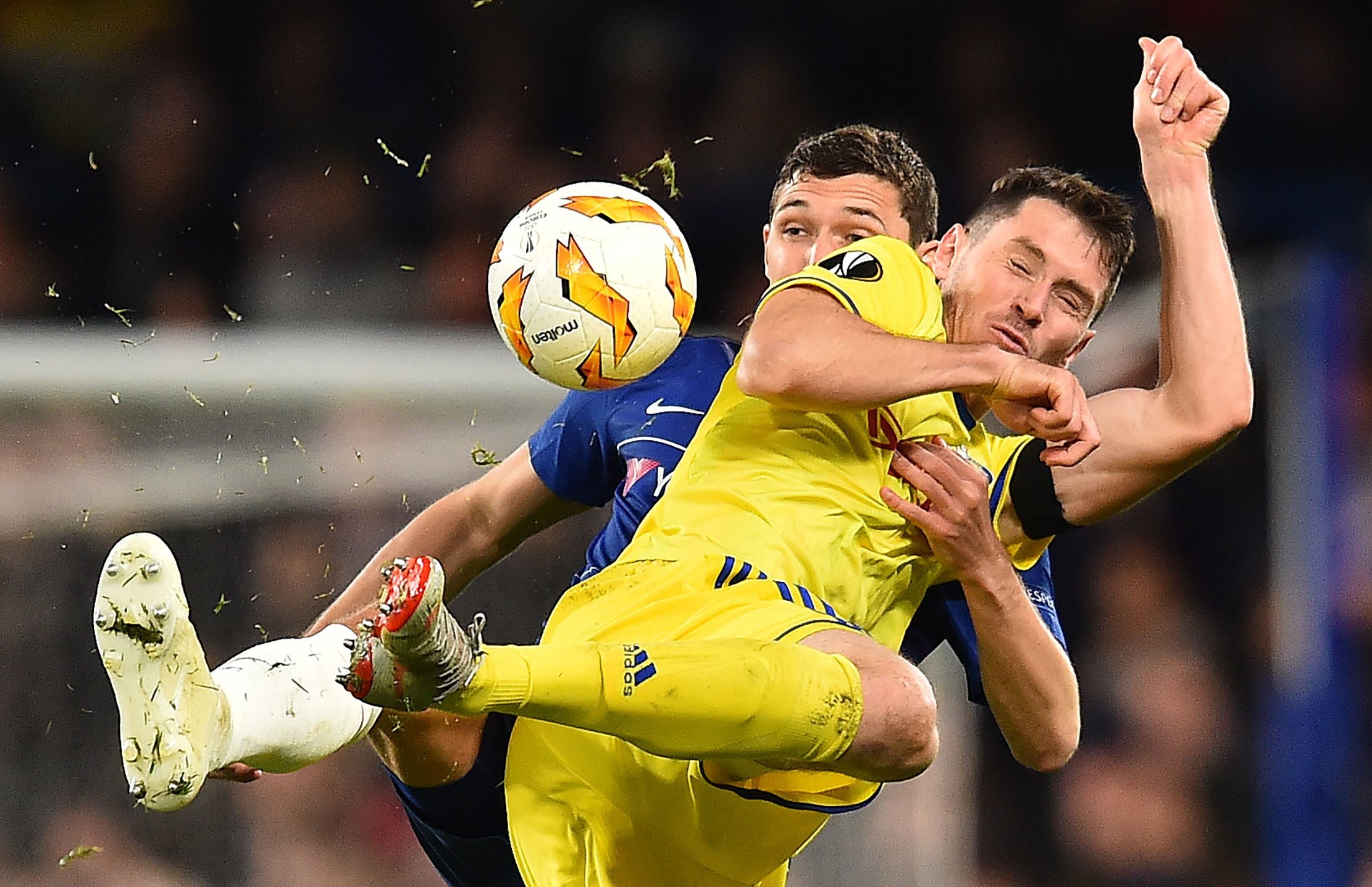 4/11 Andreas Christensen – 6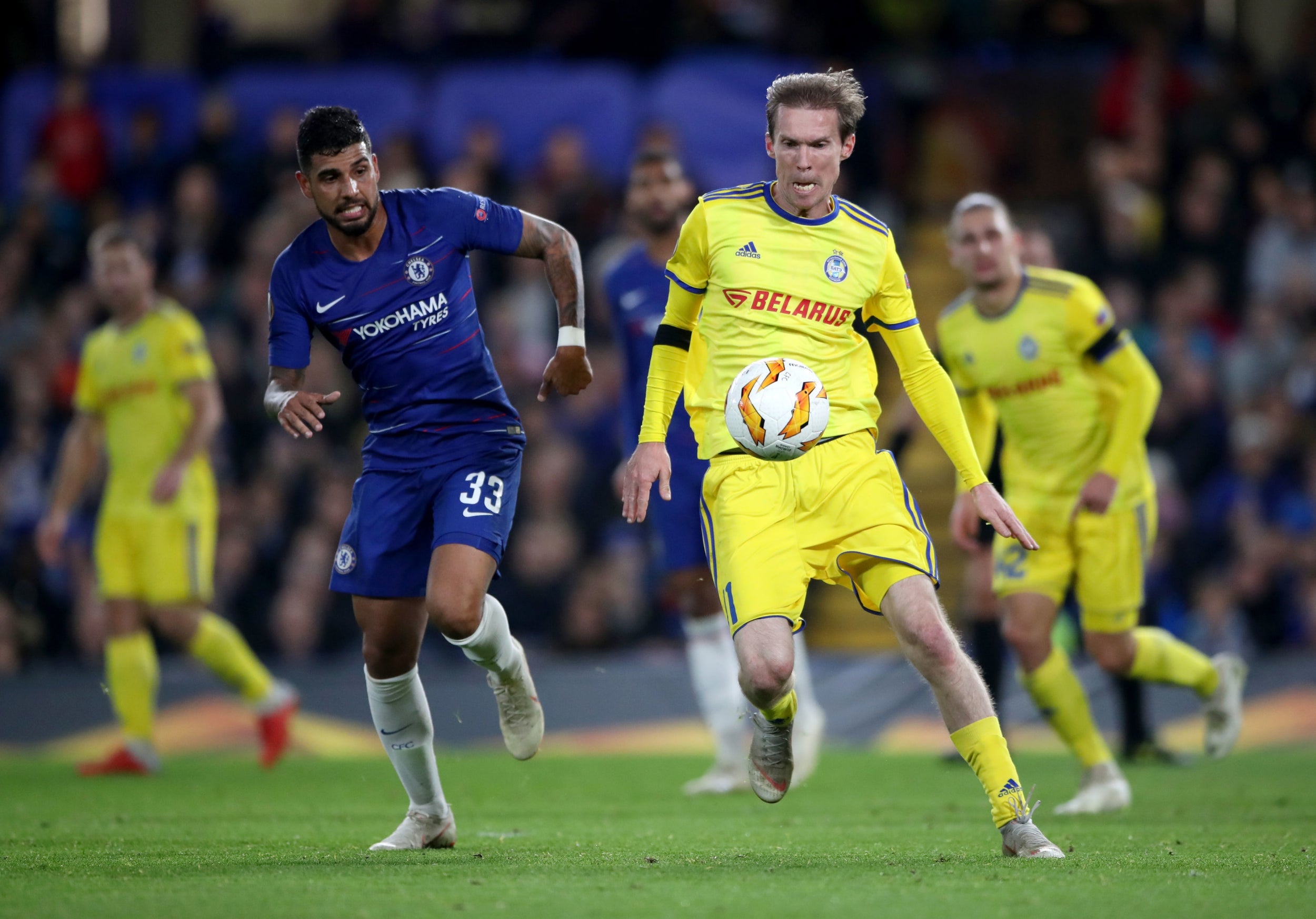 5/11 Emerson – 6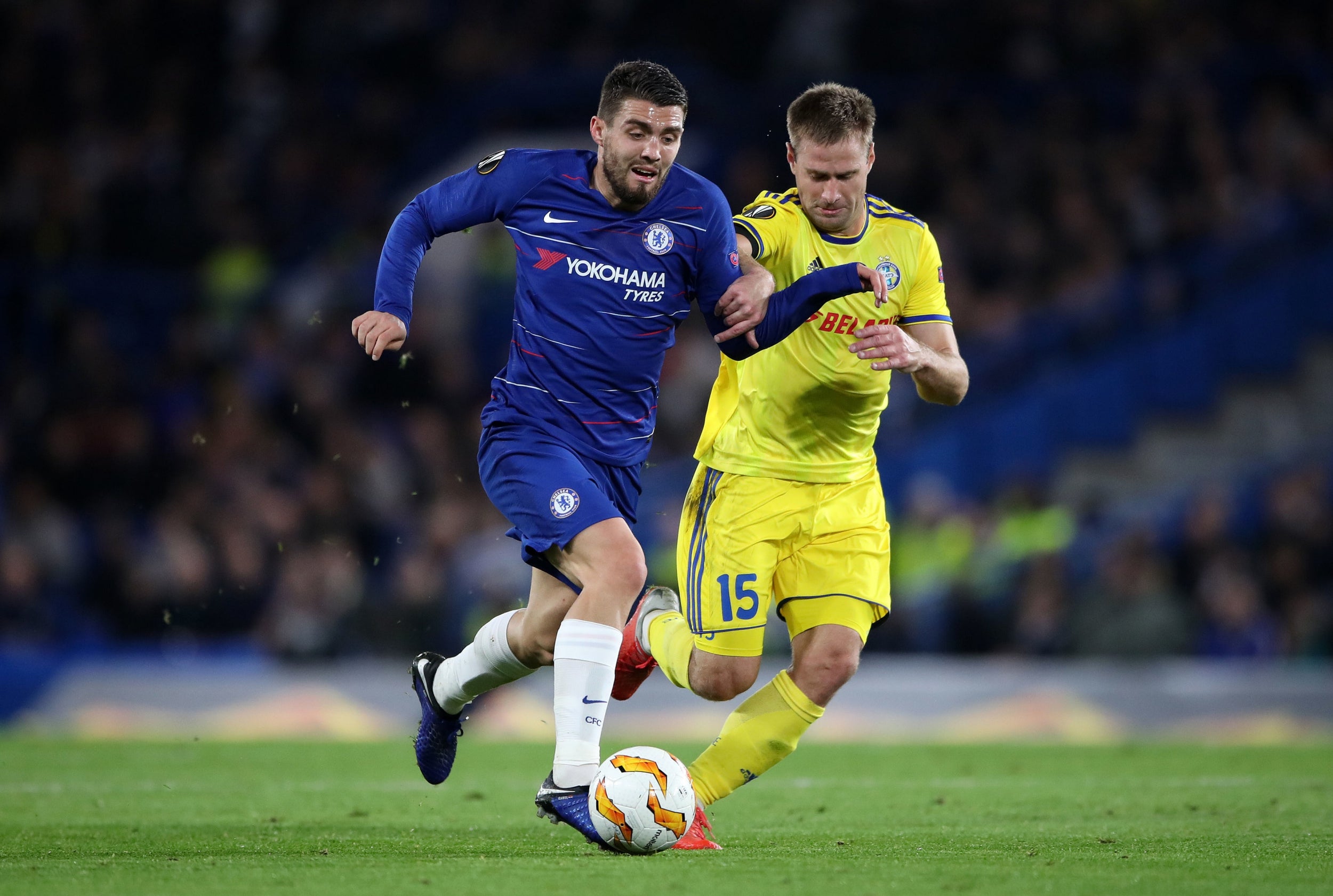 6/11 Mateo Kovacic – 7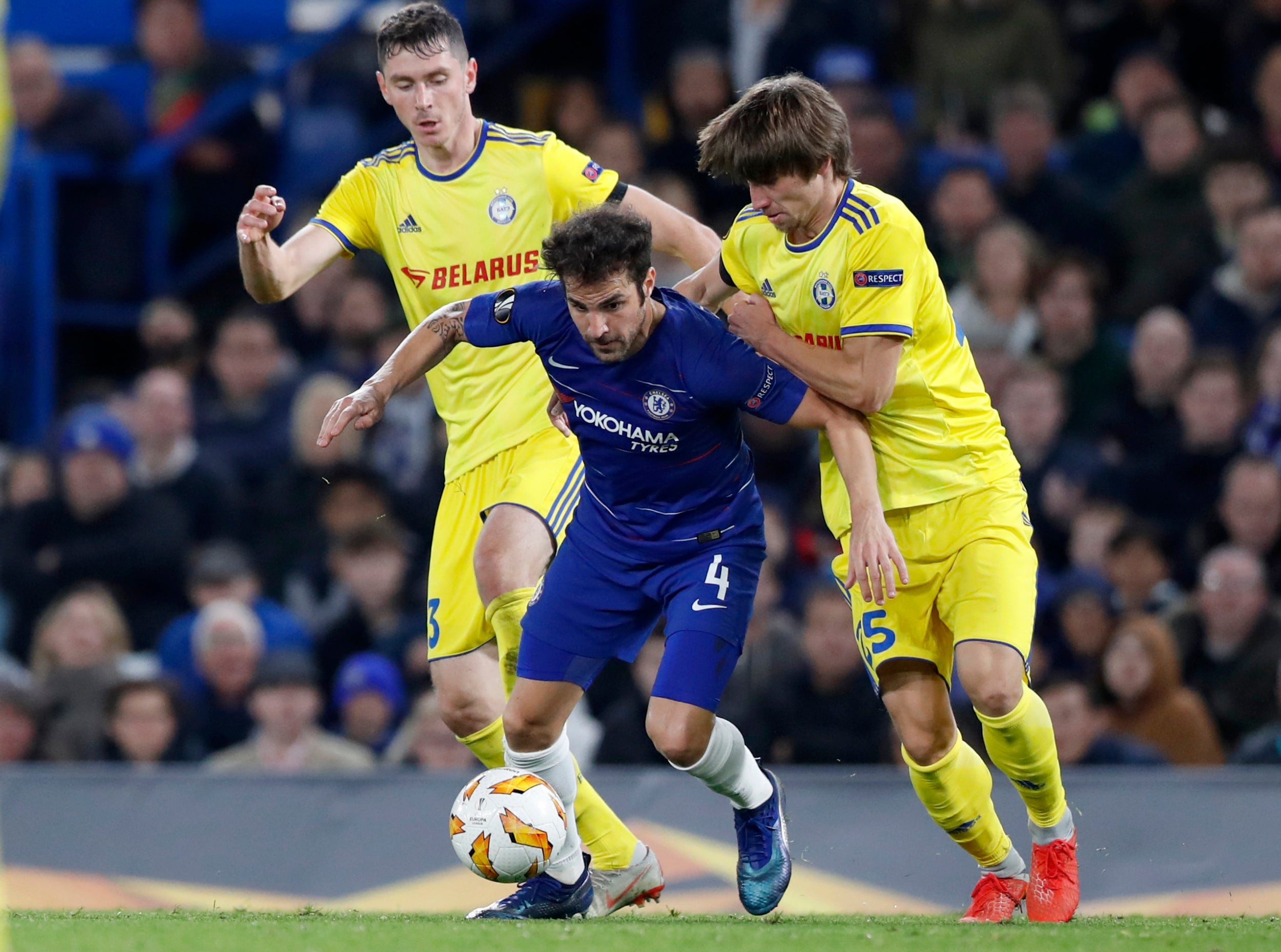 7/11 Cesc Fabregas – 7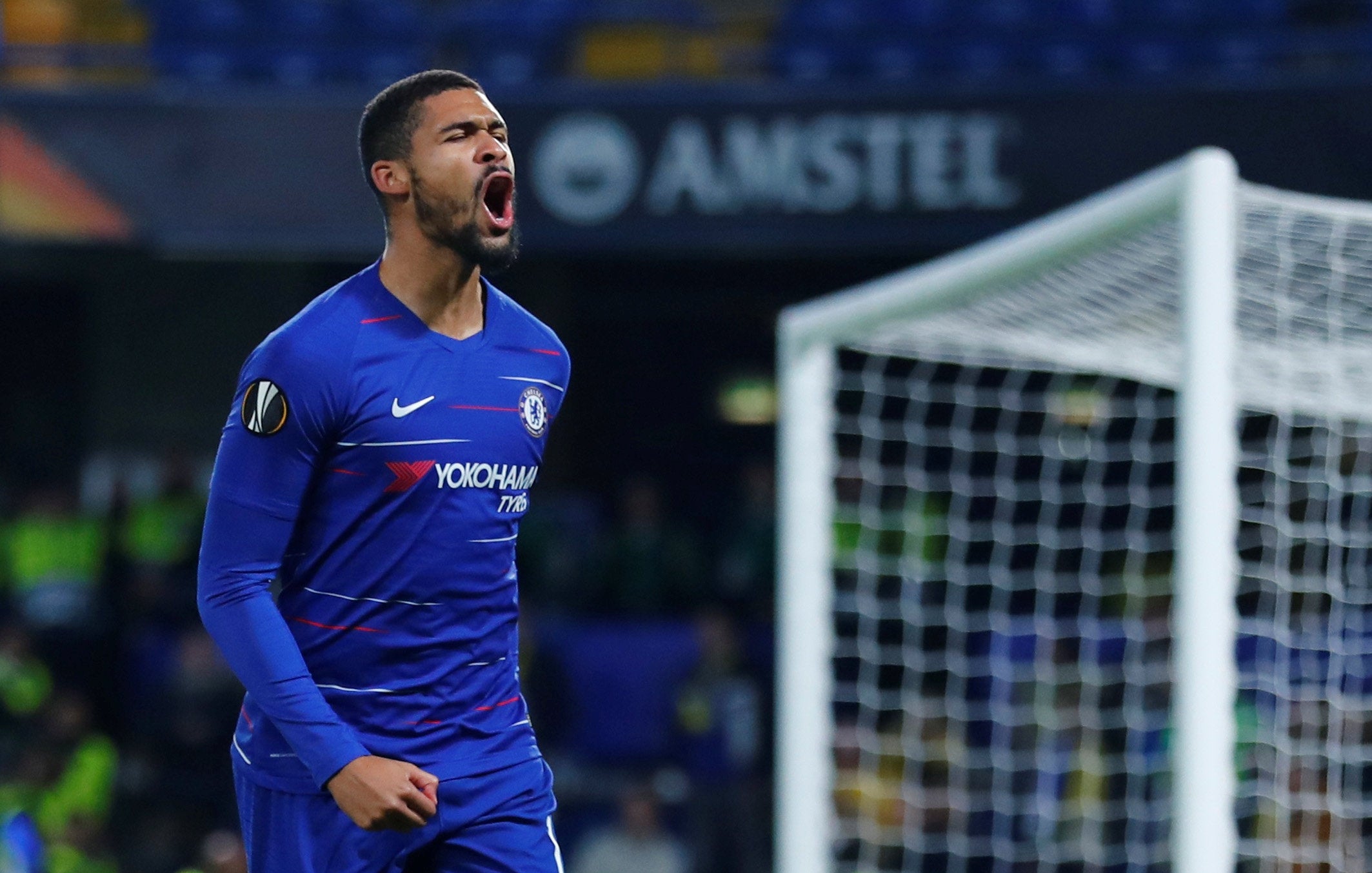 8/11 Ruben Loftus-Cheek – 9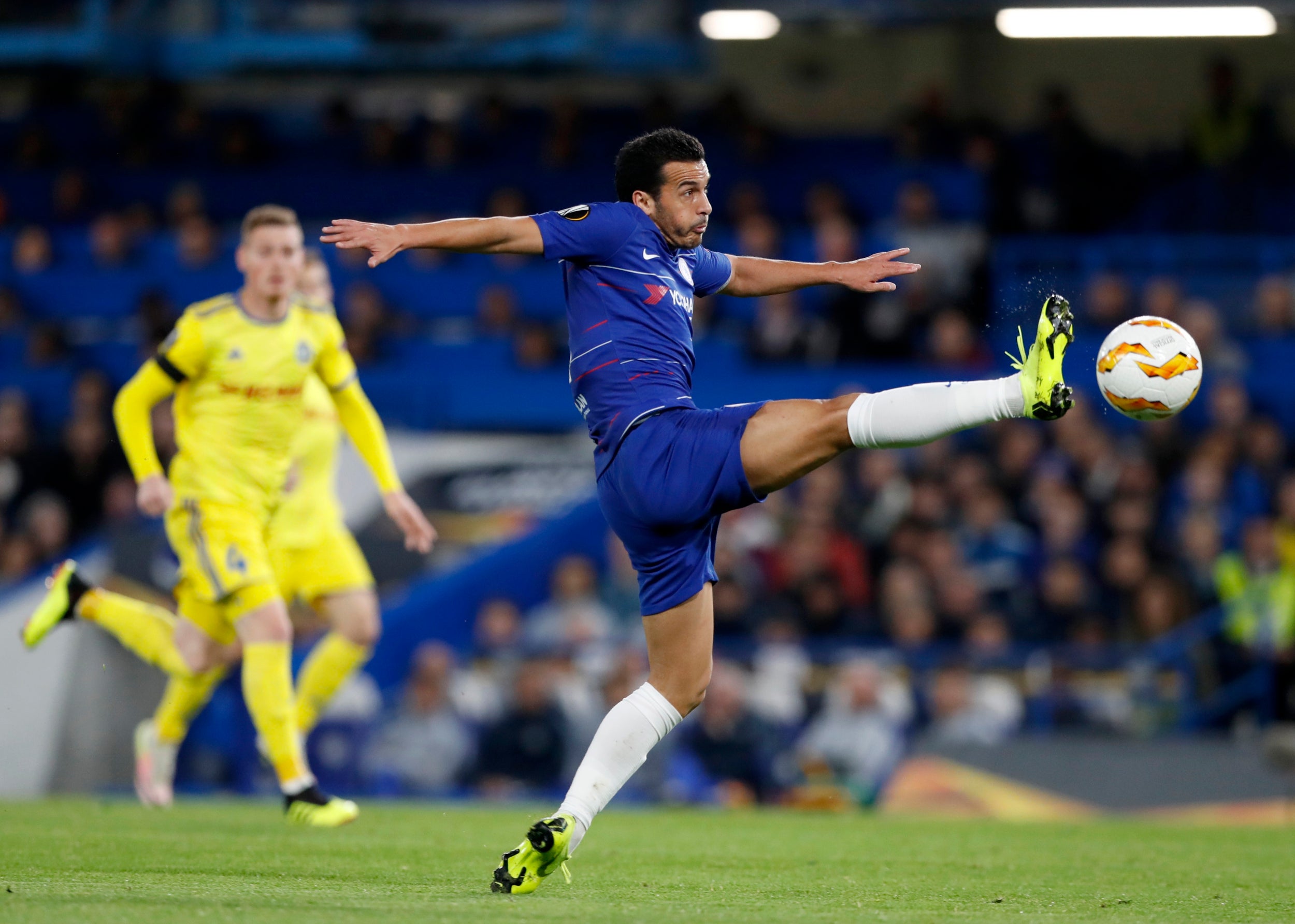 9/11 Pedro – 6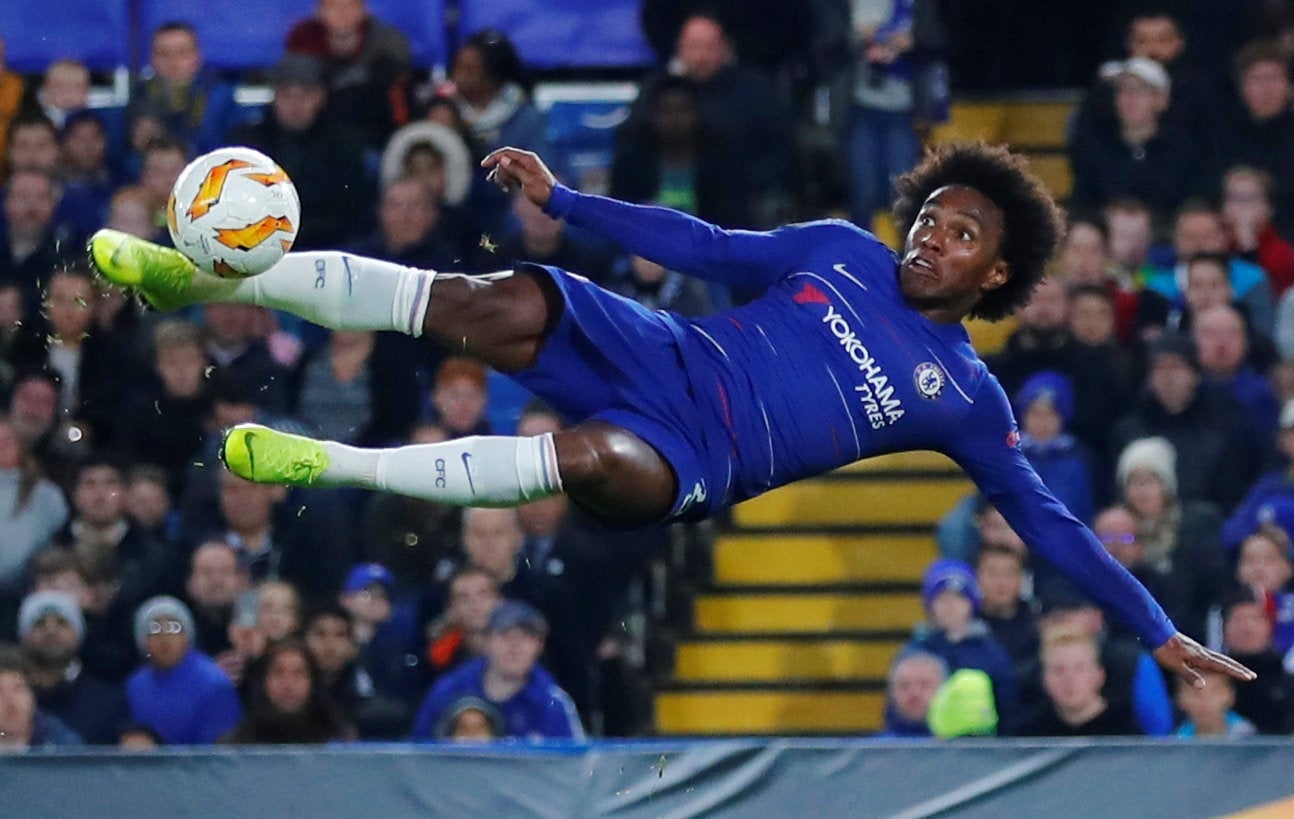 10/11 Willian – 5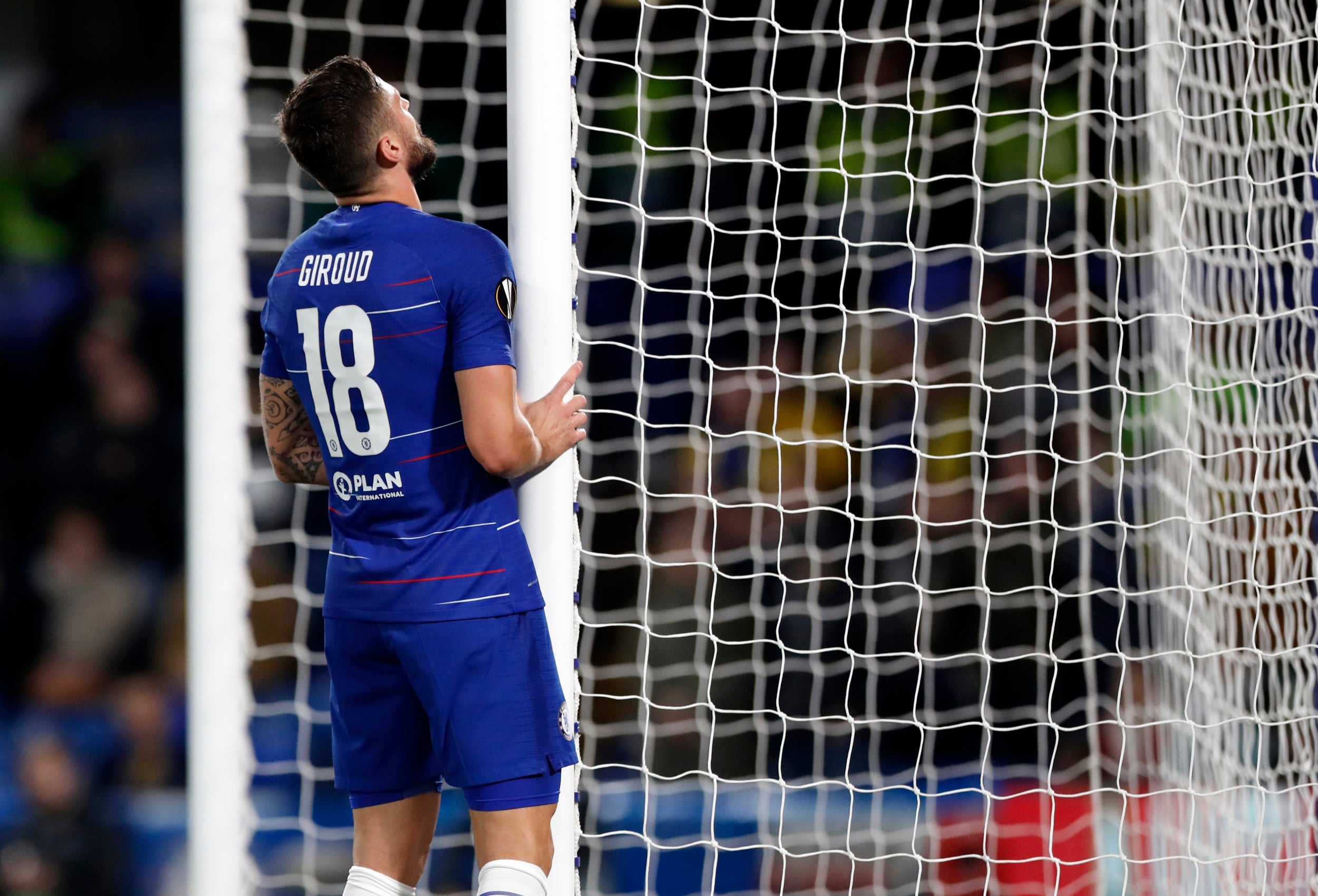 11/11 Olivier Giroud – 5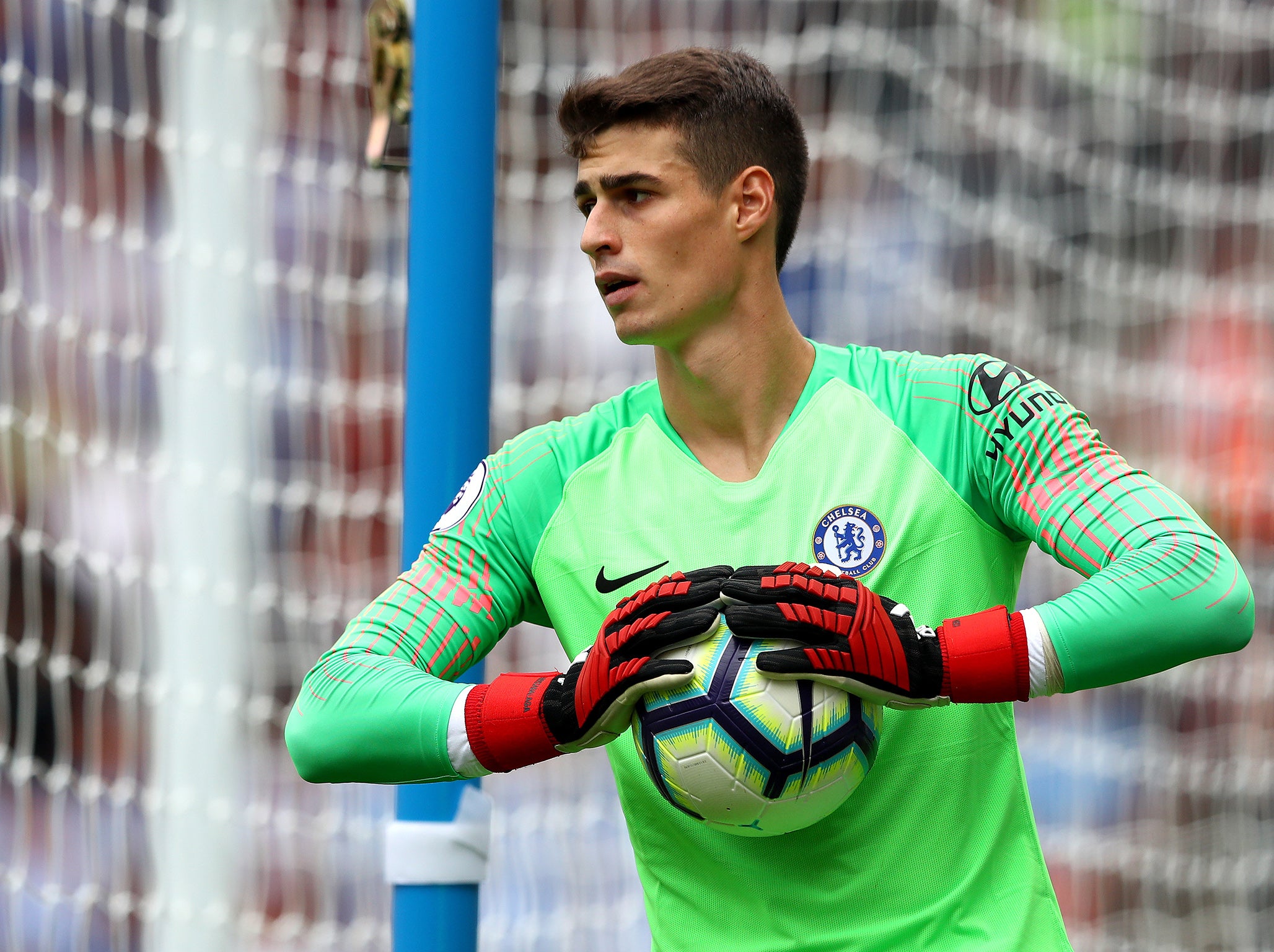 1/11 Kepa – 6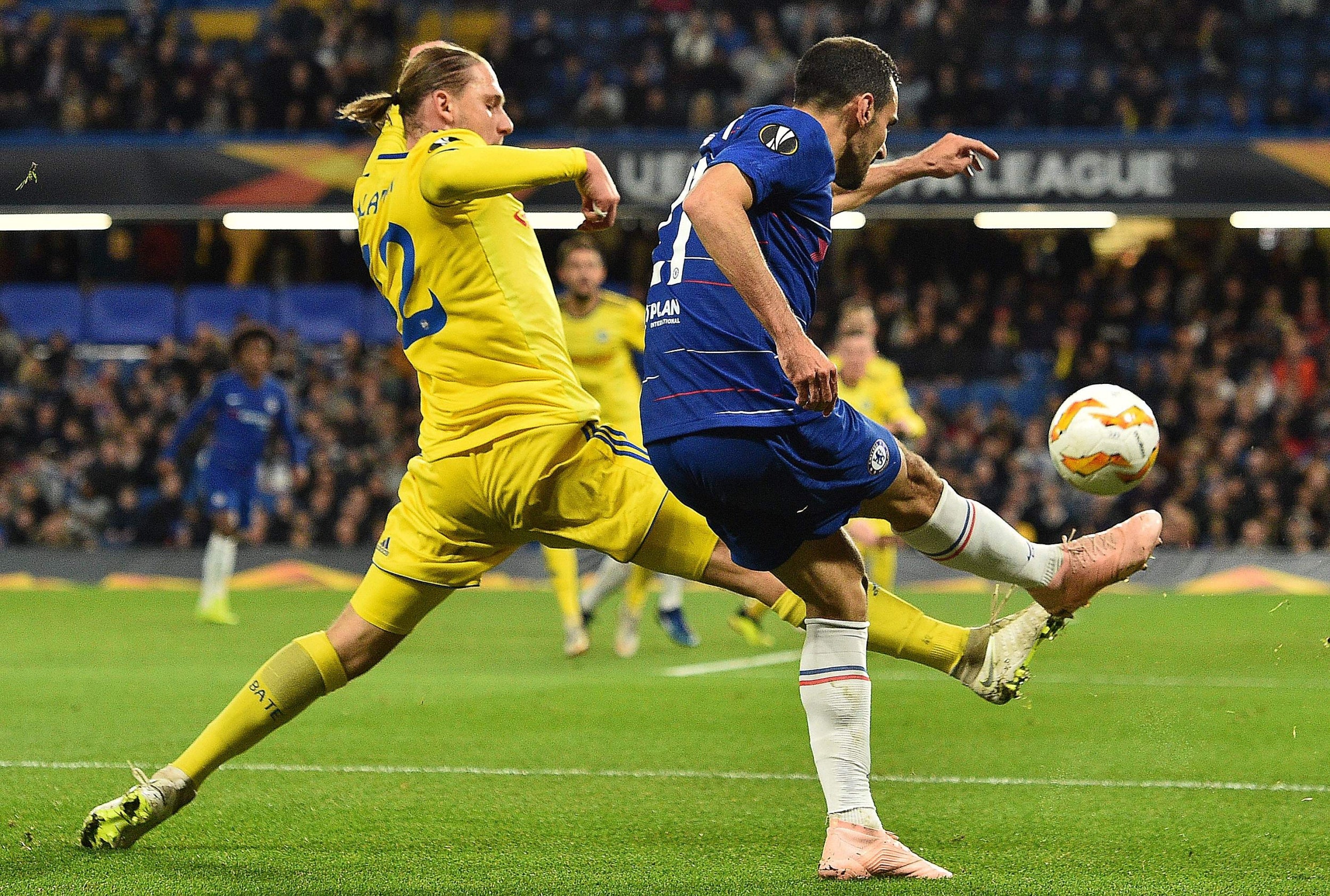 2/11 Davide Zappacosta – 6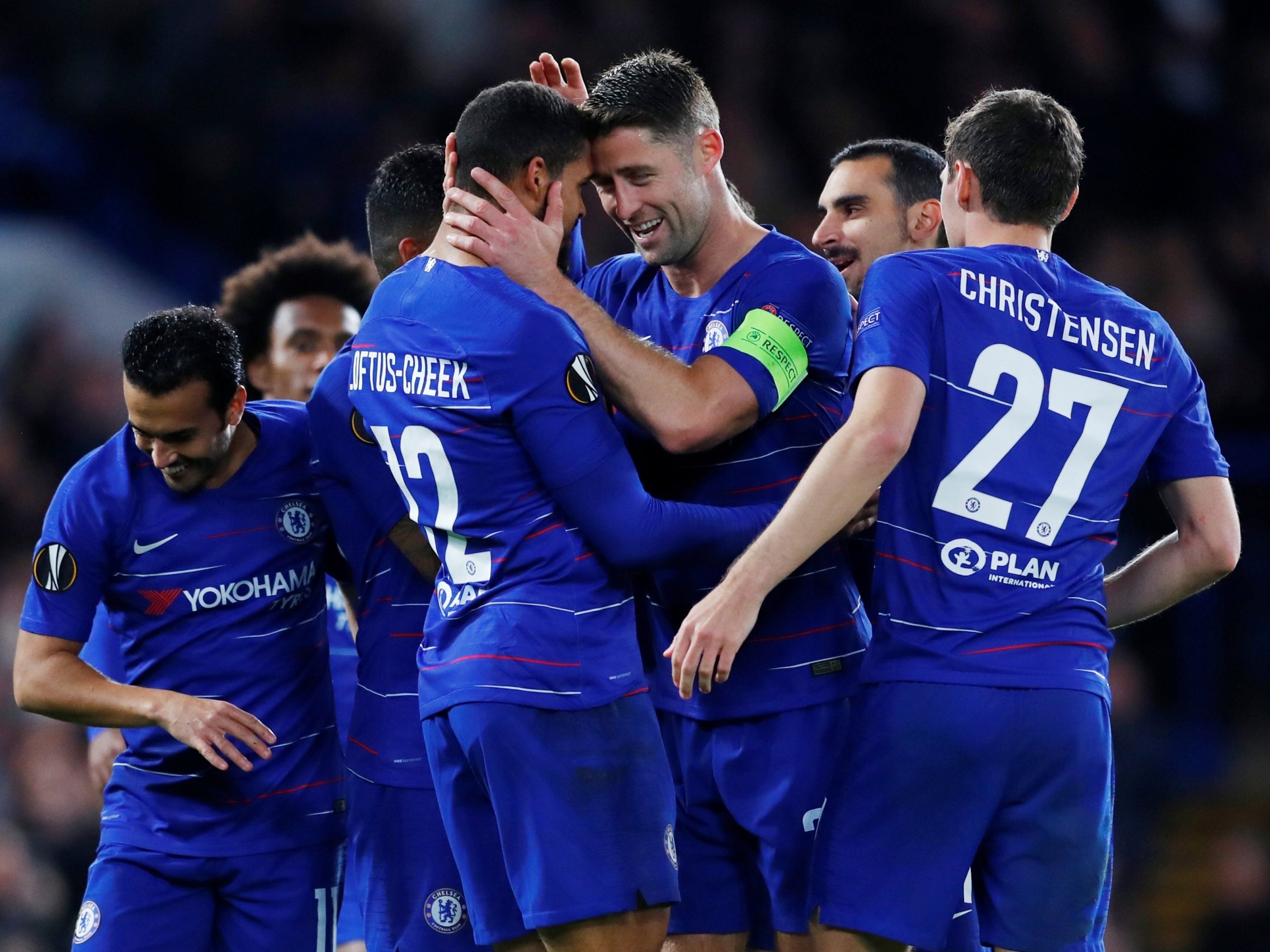 3/11 Gary Cahill – 6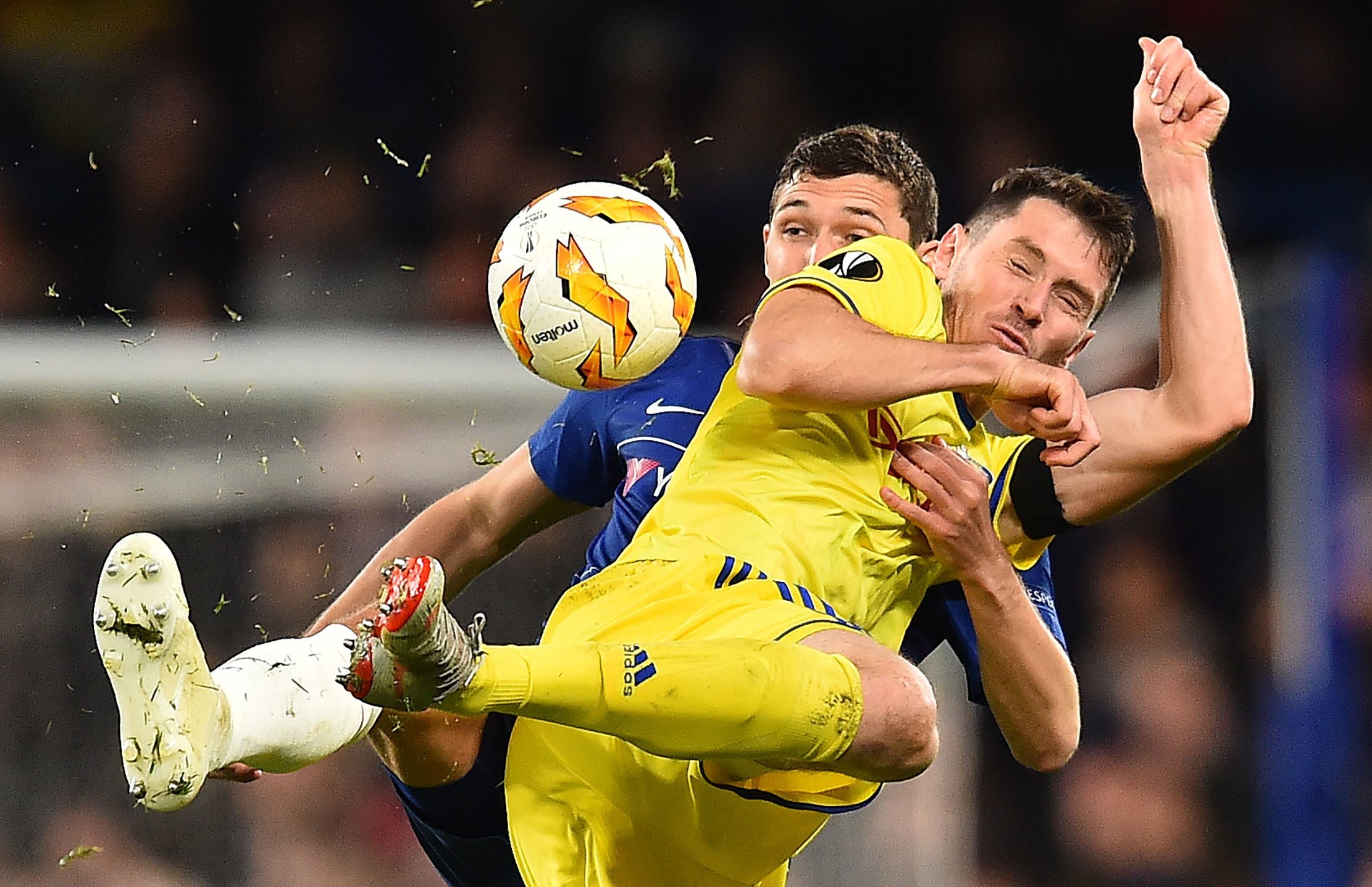 4/11 Andreas Christensen – 6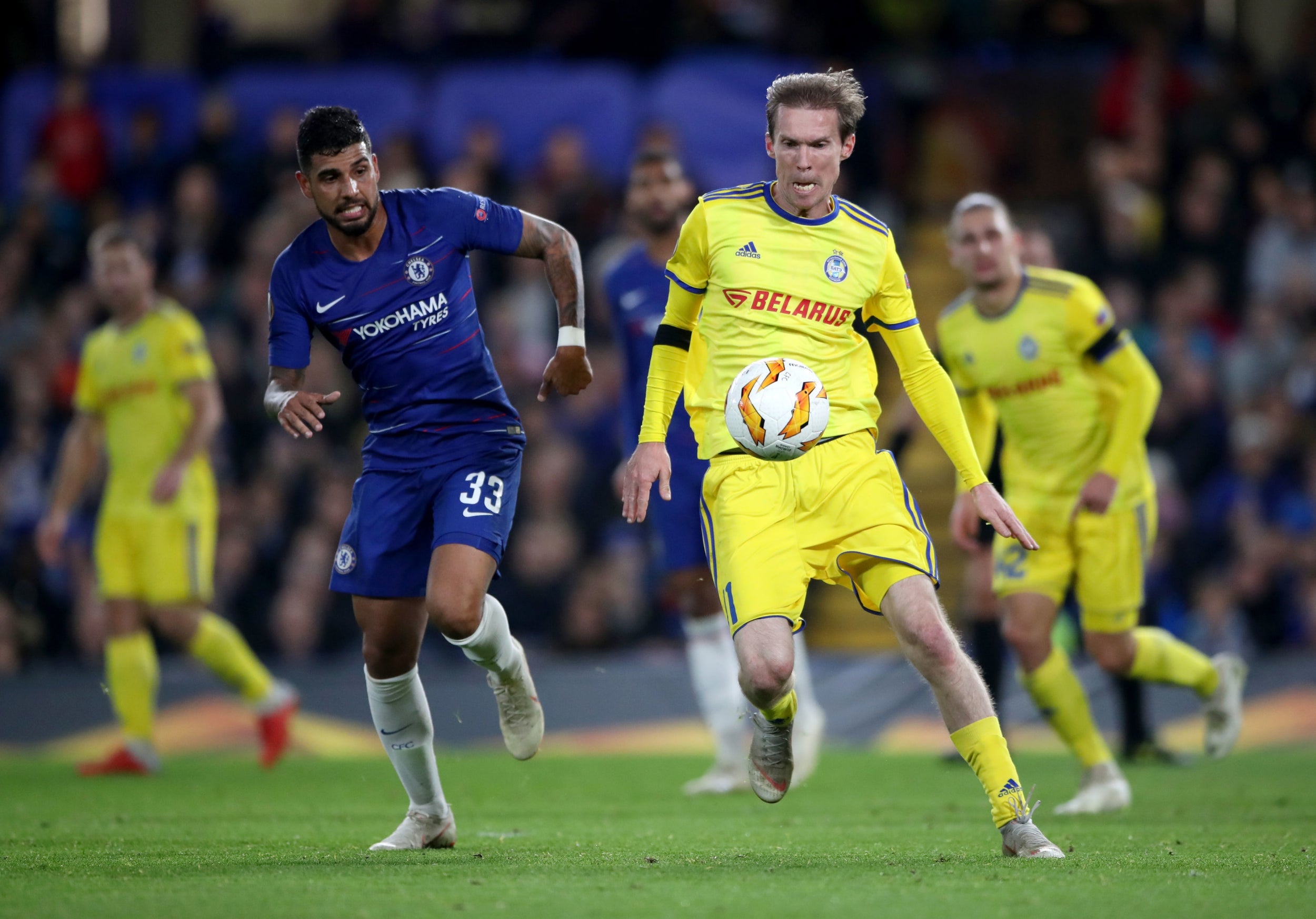 5/11 Emerson – 6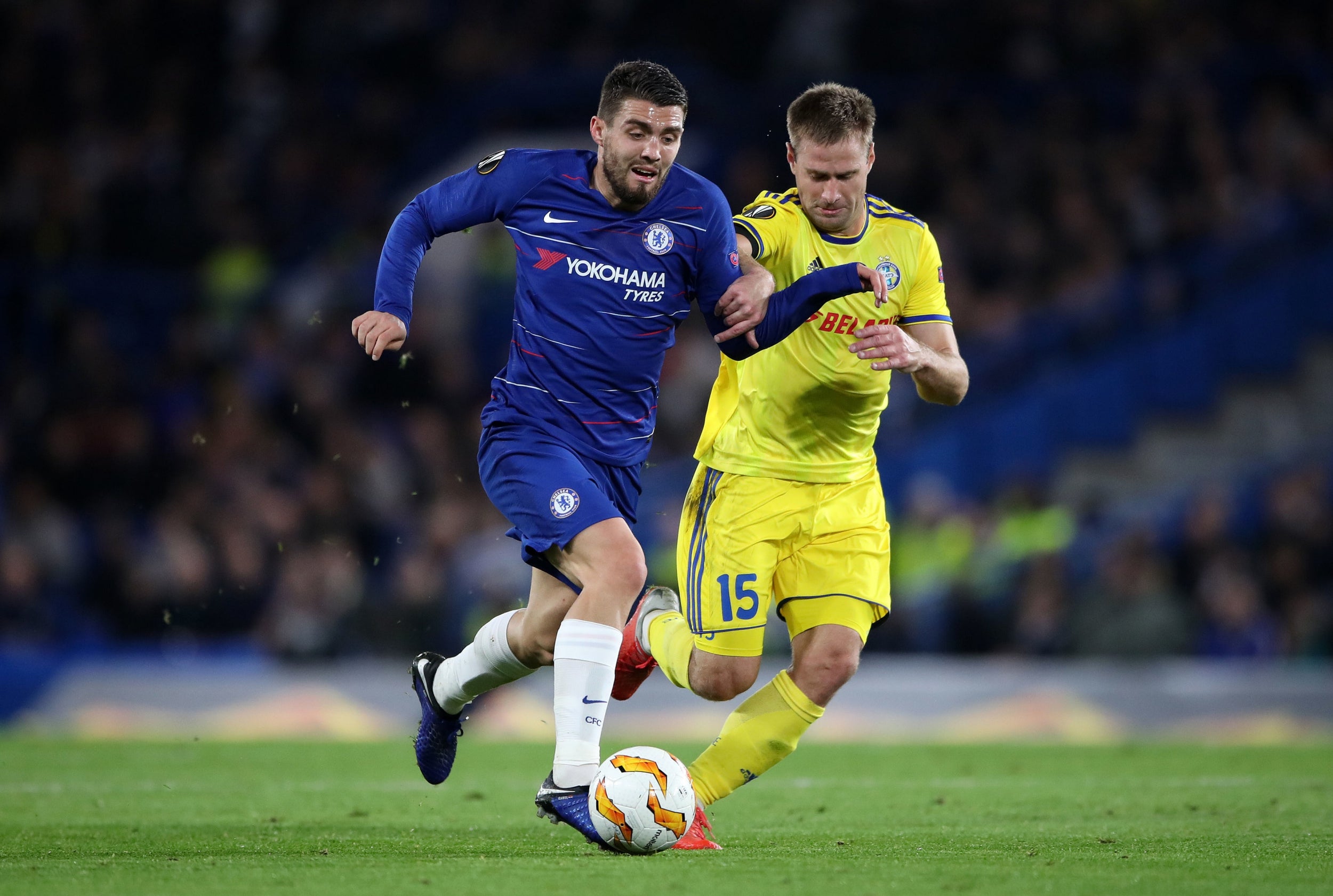 6/11 Mateo Kovacic – 7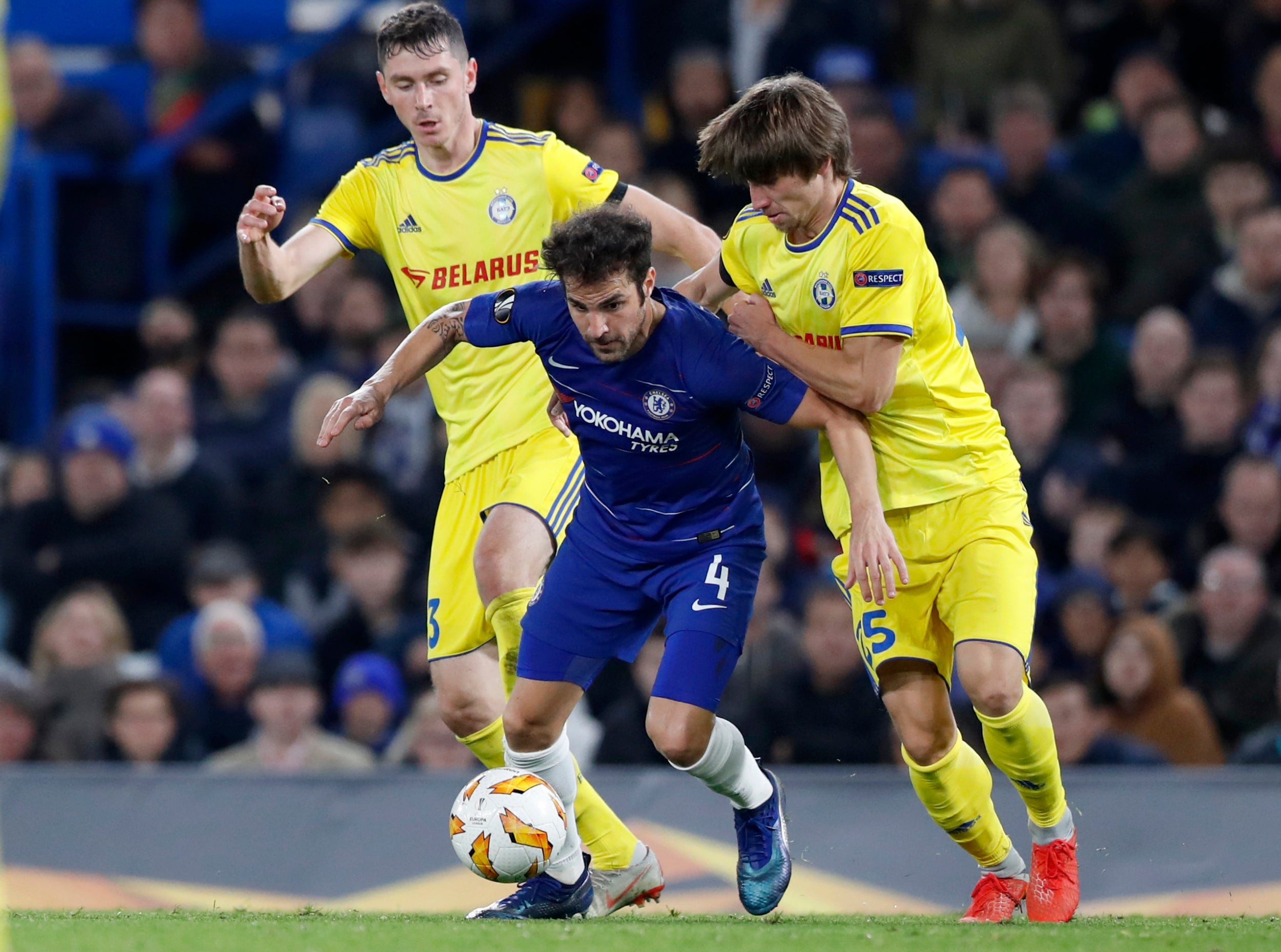 7/11 Cesc Fabregas – 7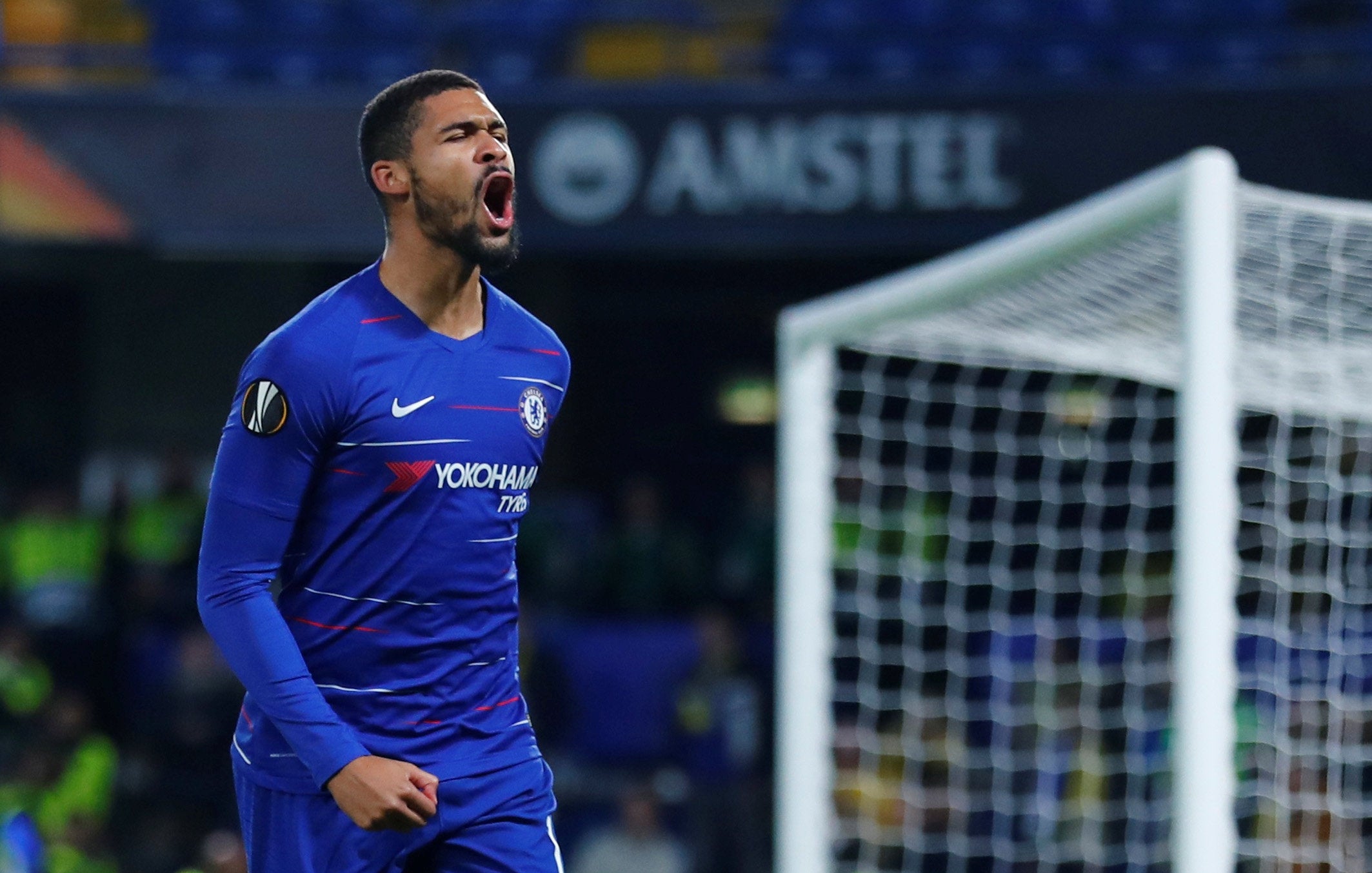 8/11 Ruben Loftus-Cheek – 9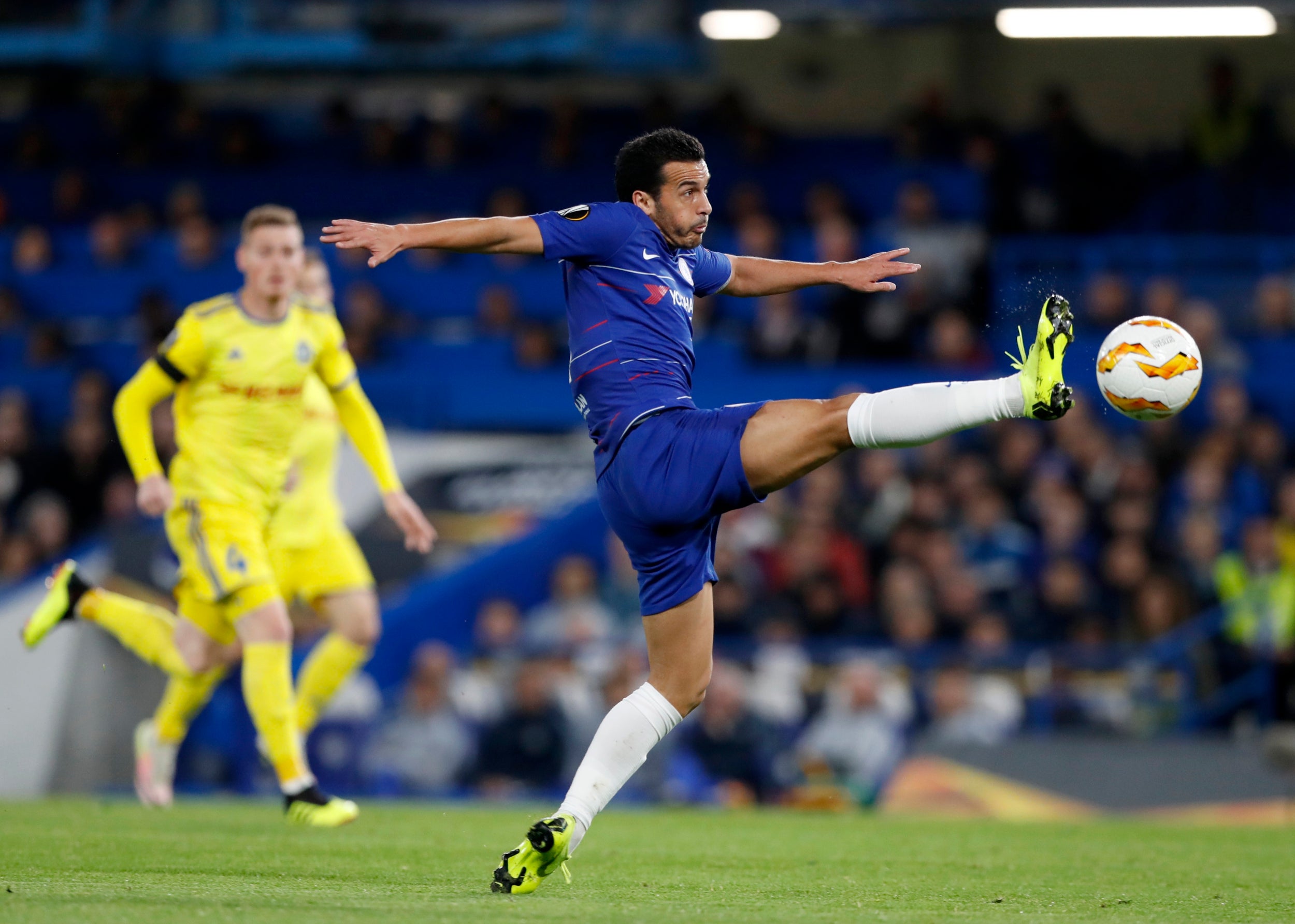 9/11 Pedro – 6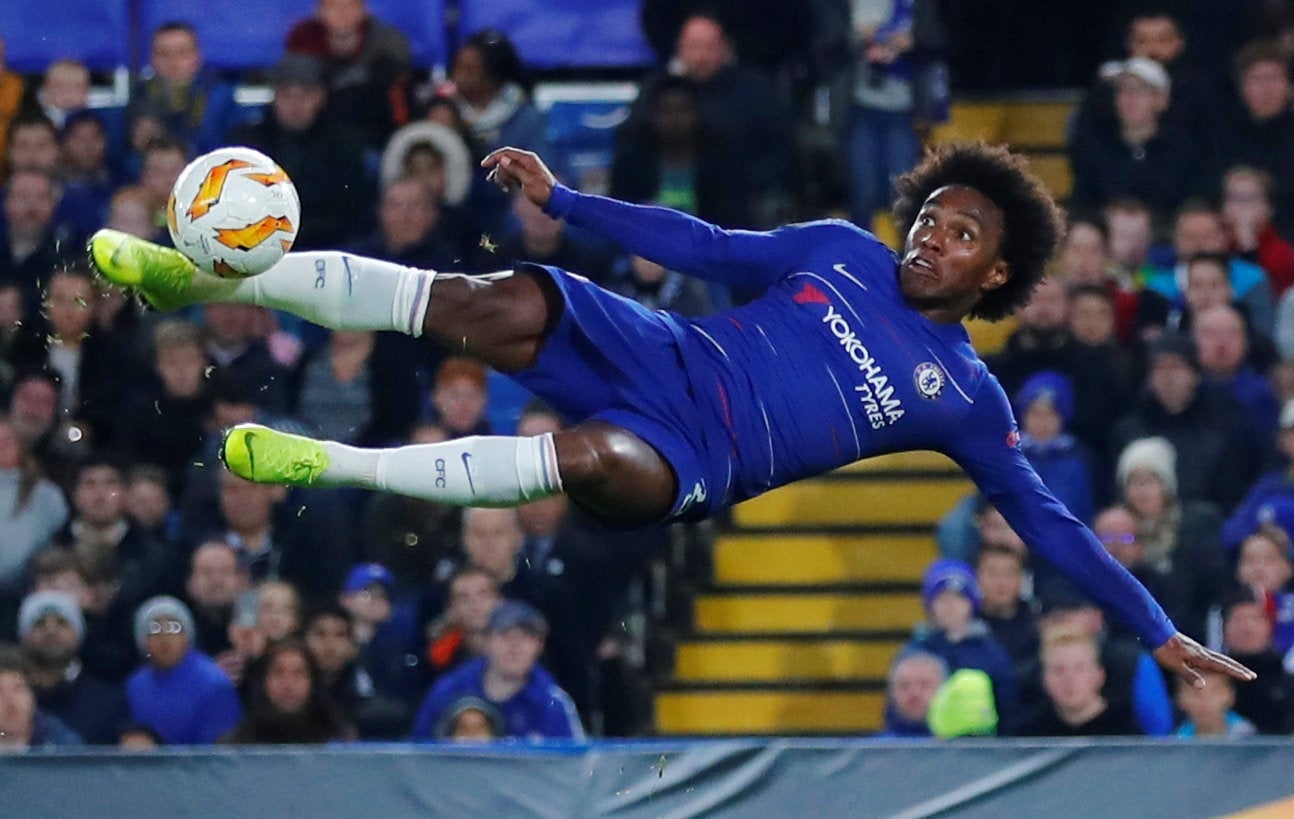 10/11 Willian – 5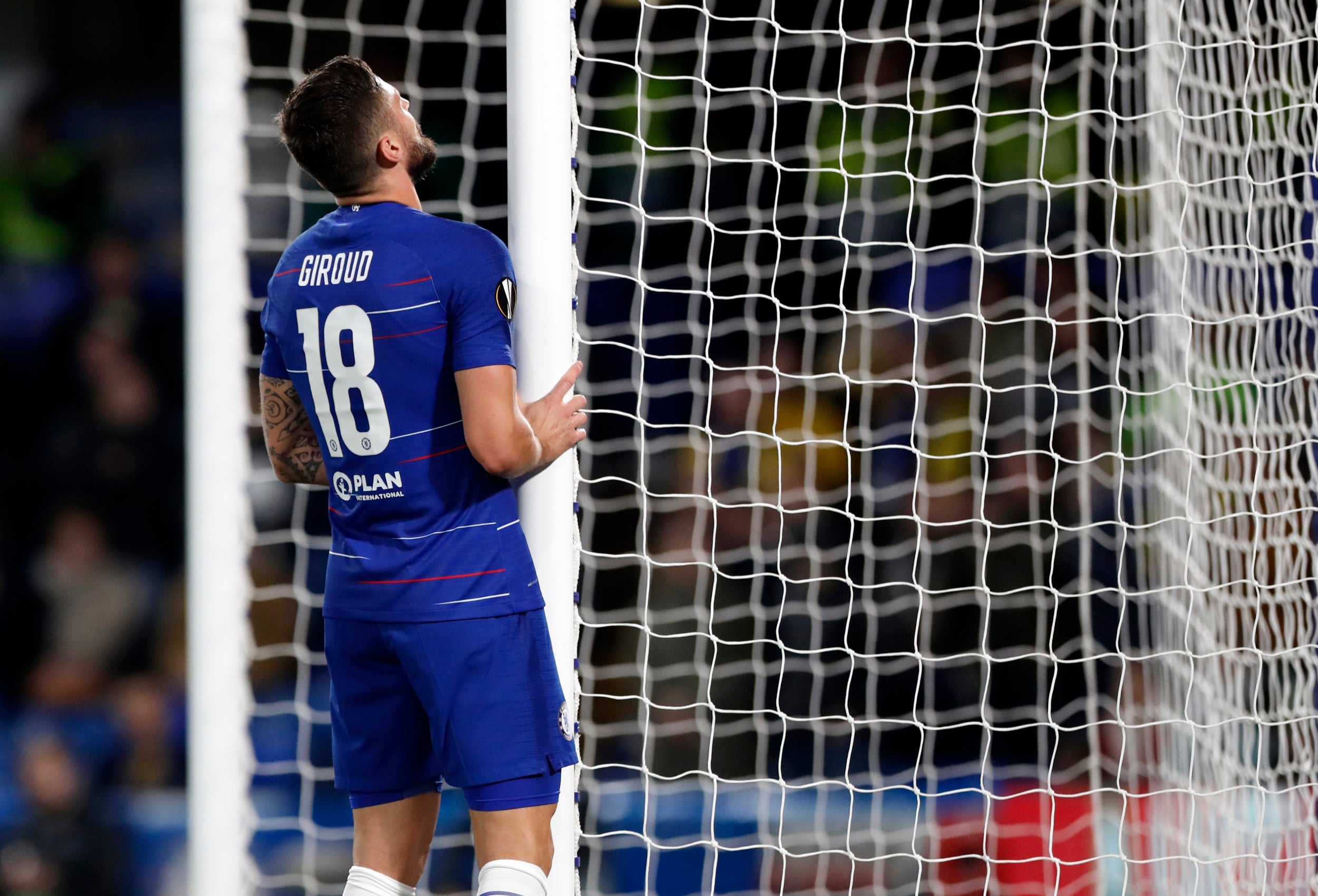 11/11 Olivier Giroud – 5
Of course Sarri might argue it's a blessing. Earlier this season he promised Loftus-Cheek would have an important role to play once they began playing a game every three days or so from September, and so it proved when his hat-trick swept aside BATE, a club who not so long ago beat Roma and Bayern Munich in the Champions League.
But the hardest part of management is leaving someone out, especially someone who deserves to play, who's grafted in training and grabbed a game by the throat in midweek. And especially for a manager like Sarri, who seems to care more than most. He might be precise and mathematical and demanding, but he also possesses a self-deprecating sense of humour that requires a dose of self-awareness (he joked recently that he learned to become a great coach by losing so many games), the sort that shows he has an empathetic side.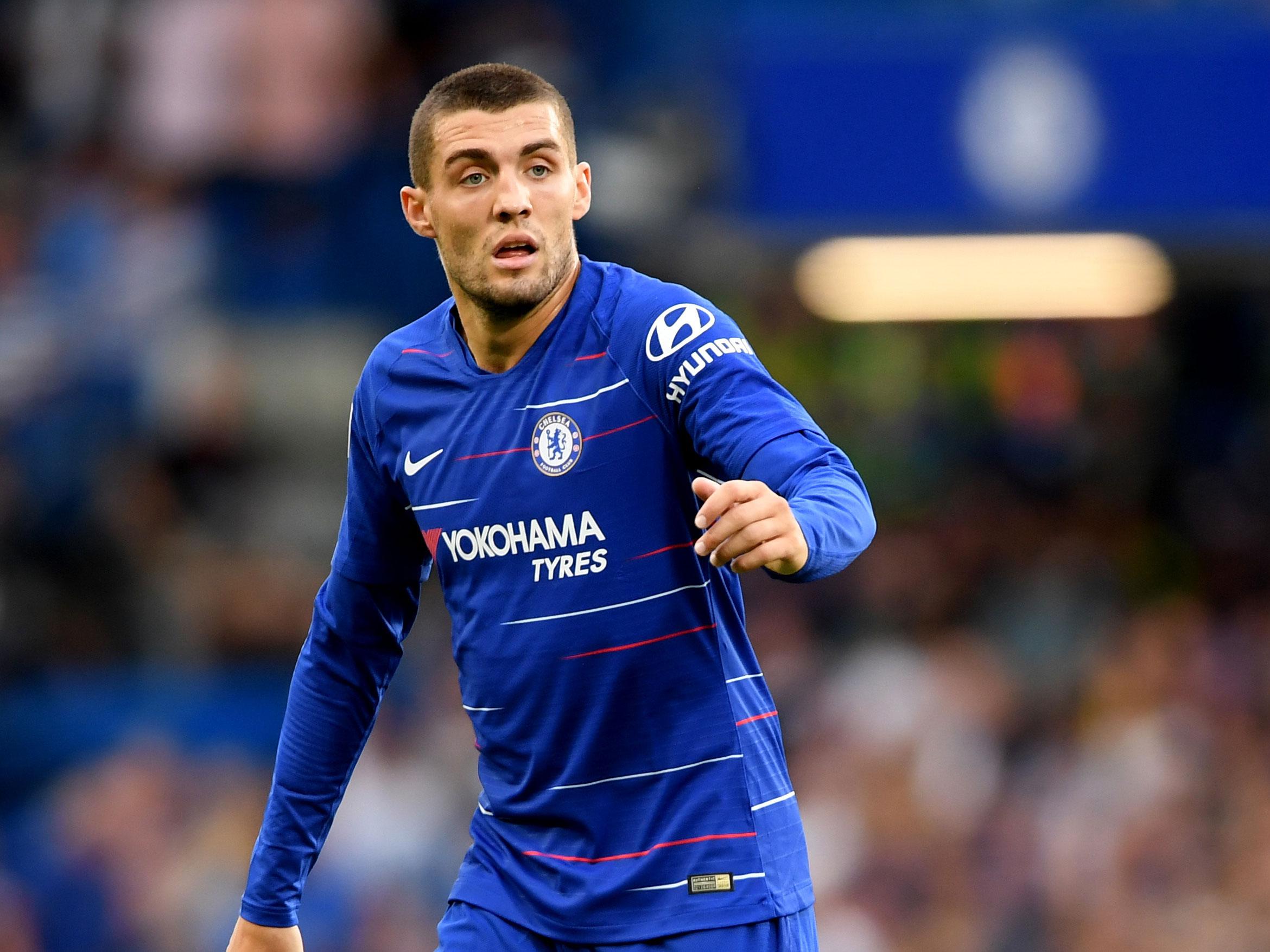 The way he pulls players aside to explain why he's substituted them, or grabs Loftus-Cheek halfway through his man-of-the-match performance to correct his defensive positioning, chimes of a manager who values the relationship with his players.
"He's a top manager and for me to learn from him is great for my development," said Loftus-Cheek on his way out of Stamford Bridge on Thursday night. "It's a player and manager relationship, it's work, we both have respect for each other. He's asking me to improve defensively, positionally, working in training every day with it, and he's very demanding with the team. He's so demanding on shape, but also he lets you play freely as well, which is why we can play some free-flowing football.
"I want to keep being ambitious, and see how far I can go. I've never doubted my ability, it's just hard sometimes to perform at your best when you're not playing regularly, so it's important to train well, keep your good habits, eat well, sleep well, so on a night like this you're as close to your best physical shape as possible. It's difficult. I keep trying to do that and that's all I can do."
Ultimately this is the kind of situation which Sarri is paid to solve. There are plenty of games still to come, fighting on four fronts, and those who don't play enough will just move on. Except these are players that don't really have time to wait and see, to shrug and walk out the door. They've come to Stamford Bridge, or returned here, to revitalise their career. They've come precisely for the regular game time that is in such short supply. For Sarri the title can wait, but his bursting raft of midfielders cannot.
Follow the Independent Sport on Instagram here, for all of the best images, videos and stories from around the sporting world.
Source: Read Full Article