"Eldon Square felt calmer." That was what a non-Newcastle fan said, having strolled through the city centre's shopping mall at five o'clock on Saturday evening.
In confirmation of a season's first league victory at the eleventh attempt, came a swirl of relief that filled the stadium and lightly brushed over all those who carry the black and white so deeply into the hearts of their lives and homes.
Even Mike Ashley, the berated club owner, stayed a bit longer in the directors' box, smiling and applauding, less shadowed by concerned security guards. A city stopped grimacing, when the referee Craig Pawson ended six tortuous minutes of injury-time, during which Watford spurned the 16th of their opportunities.
There should be caution with statistics, but these were rock solid chances, clever play, well crafted, and all missed so when Ayoze Perez glanced a driven free-kick past Ben Foster in the 65th minute, the Watford manager Javi Garcia turned to his dugout in rage. "F*** off, f*** off, f*** off!" he shouted.
As he did, Perez, wheeling away in celebration in front of the corner of the Gallowgate end, arguably the heart of the stadium, deliberately placed a finger in each ear.
There had been muffled jeers when he came on as a substitute in first half injury-time. Perez's game is not centred around the physicality sometimes sought from English football fans. He has faced criticism from those supporters who so celebrated his goal inside St James' Park. Even amidst such unabridged joy was conflict.
"It hasn't been an amazing time for myself," said Perez. "I don't complain about anything. I have been working even more. I'm really happy to score."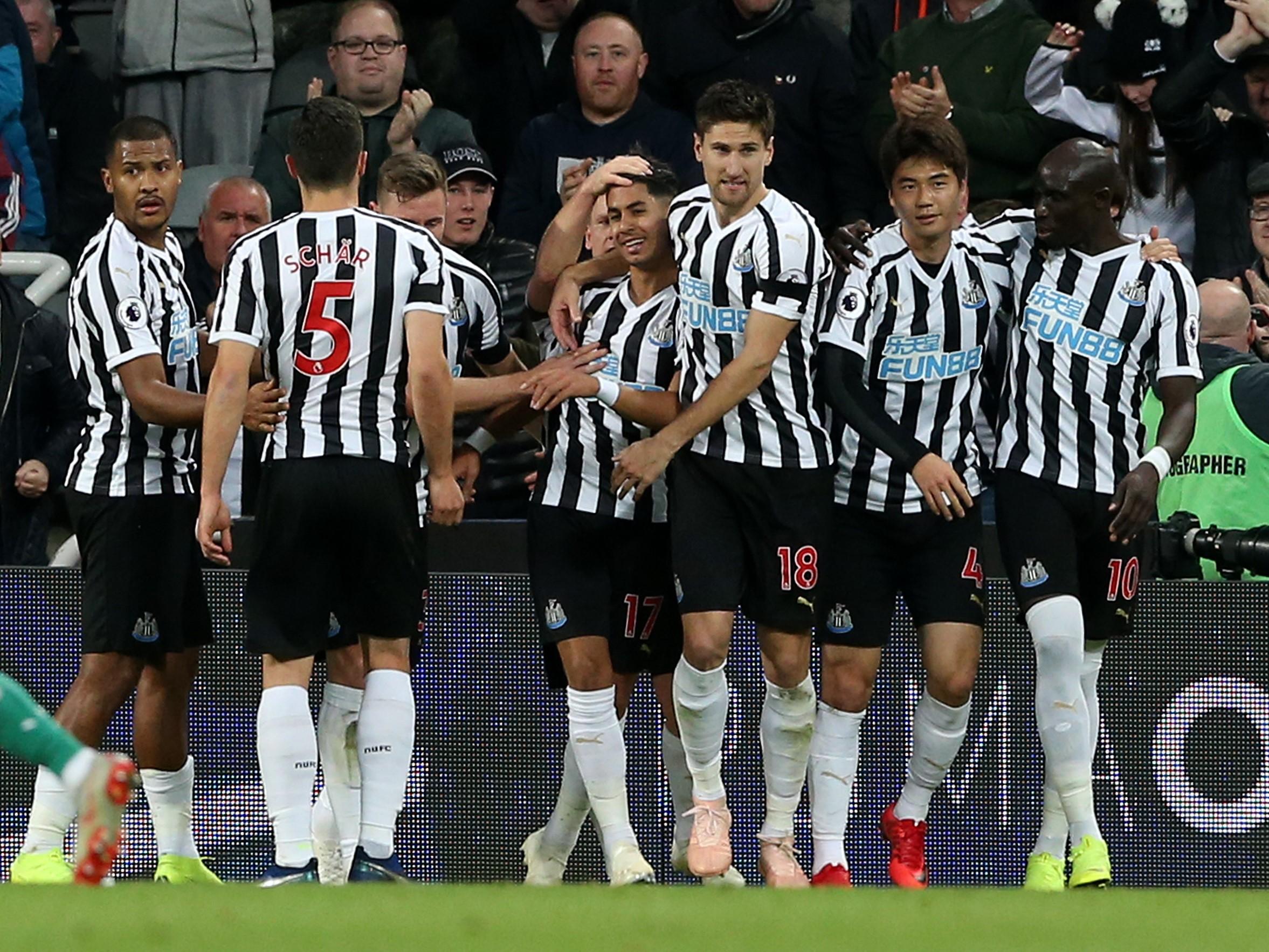 Perez cost Newcastle £2m, which is buttons in this most lavish era of football spending. Ki Sung-yueng was a free transfer from Swansea City and Fabian Schar moved to Tyneside in the summer for £3m after a clause was activated following the relegation of his club side, Depotivo La Coruna.
They were three of the most unlikely heroes this old stadium has ever cheered. The bargain buys called from the substitutes' bench because of injury to Yoshinori Muto, Jamaal Lascelles and Jonjo Shelvey potentially halting the tide and perhaps Ashley and Lee Charnley, the club's managing director, wore a wry smile, as they, like those in the city centre bars, sipped in the unique taste of a first victory in six months.
Still it remains a football club conflicted with itself. It is perhaps Rafa Benitez's greatest strength that he does not move with the hugely fluctuating emotion of either the football club or its people, but he has cut a more sombre figure with each of the five home defeats Newcastle have suffered at St James' Park, the mandatory 'good evening' he greets the media with become more terse.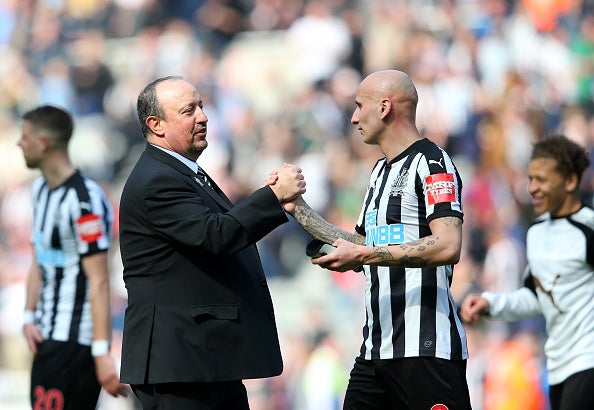 On Saturday there was a smile and he spoke of "a little" relief, but his body language betrayed just how much more he actually felt. His shoulders had dropped, he singled out individual players, especially the three substitutes, which is a managerial technique he usually avoids.
As he spoke, at twenty past five, a group of around 150 demonstrators carried out with their plan of meeting outside the main entrance to the stadium, underneath the Milburn Stand, which is a short pass away from the media suite at St James' Park.
So as Benitez spoke of relief and the significance of victory, his words crossed with the echoing sounds of an angry mob chanting for the owner to end the sapping nature of his tenure.
Nowhere better highlighted the discord and troubled soul of this football club; a manager the fans like, in the glow of victory, being shouted over by those same people, demanding a direction change.
There is still a mountain to climb, but Newcastle United moved upwards for the first time in half a year, and that will ensure the team, so often overlooked in the last 11 years, has breathing space, and, for the first time since August, the luxury of not being in the bottom three. Such a paltry and lofty target, both at the same time, for a club that exists in such confusion.
Follow the Independent Sport on Instagram here, for all of the best images, videos and stories from around the sporting world.
Source: Read Full Article