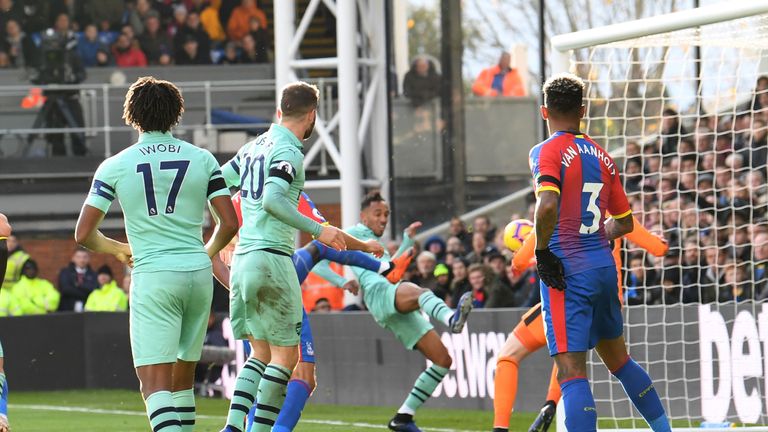 Should Pierre-Emerick Aubameyang's strike that put Arsenal ahead at Selhurst Park have stood? Did Wilfried Zaha dive to win Crystal Palace a penalty in the same game? Former Premier League referee Dermot Gallagher gives his verdict.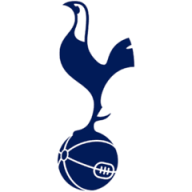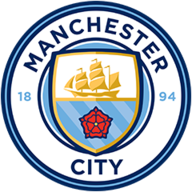 Tottenham vs Man City
October 29, 2018, 7:00pm
Live on
As always, there were a whole host of big decisions in the Premier League over the weekend. So whether it was debatable penalties, questionable goals, or disputed red cards, Dermot spoke to Sky Sports News to run the rule on all those incidents and more…
Crystal Palace 2-2 Arsenal
INCIDENT: Aubameyang puts Arsenal ahead at Selhurst Park, but there are questions of handball in the lead-up to the goal.
VERDICT: Wrong decision, handball.
DERMOT SAYS: It was handball, but it is a difficult decision to spot as my first reaction is, 'Is the ball in the net?' And it was only when I watched the replay that I saw Alexandre Lacazette handle the ball. So when it happened in real time, the big decision for the referee [Martin Atkinson] and the assistant was, is the ball over the line? But when you look at the replay, the ball has changed direction and so it is handball.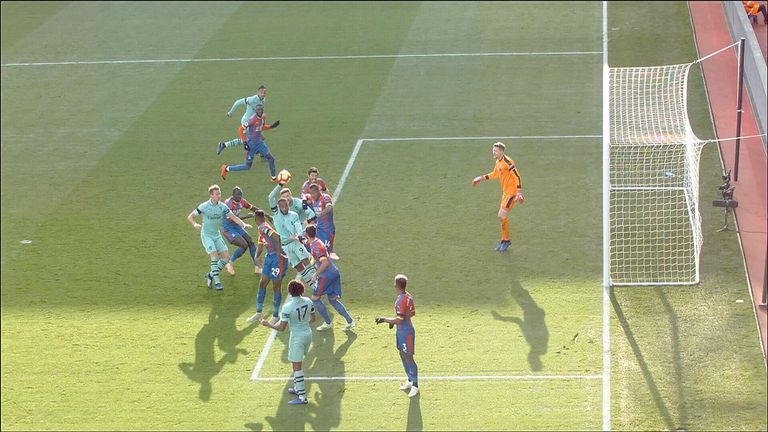 INCIDENT: Arsenal defender Shkodran Mustafi trips Cheikhou Kouyate in the area.
VERDICT: Correct decision, penalty.
DERMOT SAYS: Penalty. When you go to ground and do not get the ball, you are running the risk of giving away a penalty.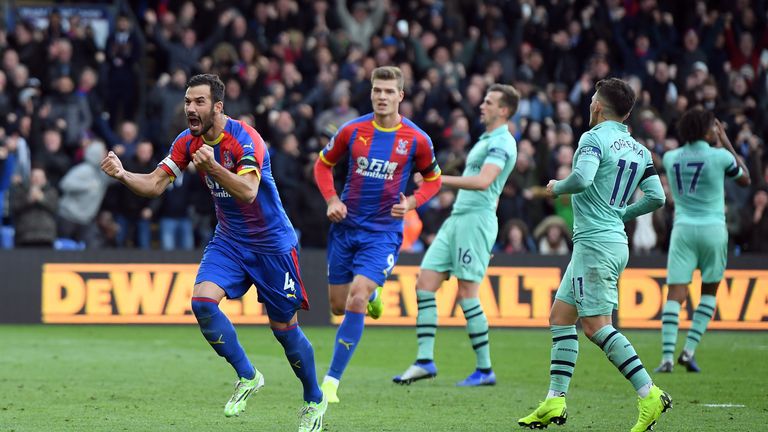 INCIDENT: Granit Xhaka brings down Palace forward Wilfried Zaha in the box
VERDICT: Correct decision, penalty
DERMOT SAYS: The player dangles his leg, takes Zaha down and the referee is entitled to give a penalty. I do not think he does [initiate contact], the leg comes out and Zaha has nowhere to go.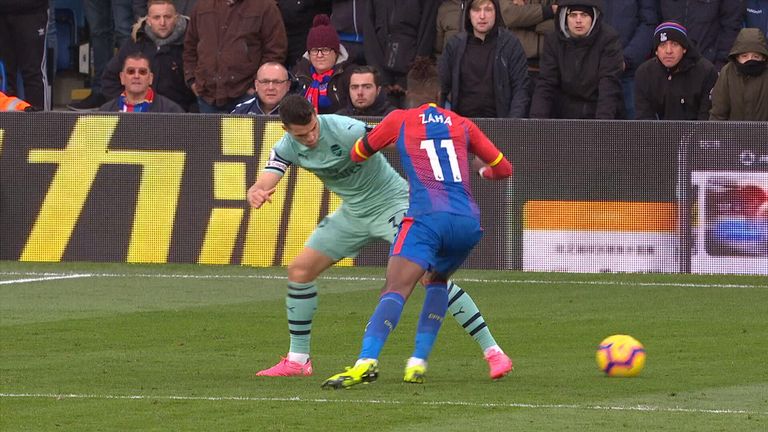 Manchester United 2-1 Everton
INCIDENT: Idrissa Gueye trips United forward Anthony Martial in the box.
VERDICT: Correct decision, penalty.
DERMOT SAYS: This is why you need referees because if you polled 100 people, 50 would say penalty and 50 would go no penalty. He [Gueye] does play the ball, he gets a little nick on the ball, but that is all he does. And Martial will then get on to the ball, he brings his leg up and takes him down and the referee [Jonathan Moss] is entitled to give a penalty. If you touch the ball, it does not necessarily mean you will not be punished.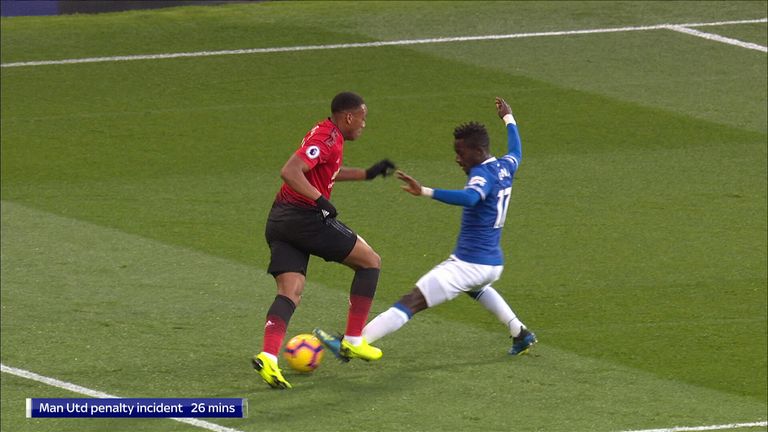 INCIDENT: Paul Pogba gives United the lead after his initial penalty is saved, but are there any rules about run-ups for spot kicks?
VERDICT: Correct decision, nothing wrong with his run-up.
DERMOT SAYS: He [Pogba] is taking a long time! He is quite entitled to do what he is doing, but when he addresses the ball, he then has to continue – because once he can kick the ball, he has to continue his run.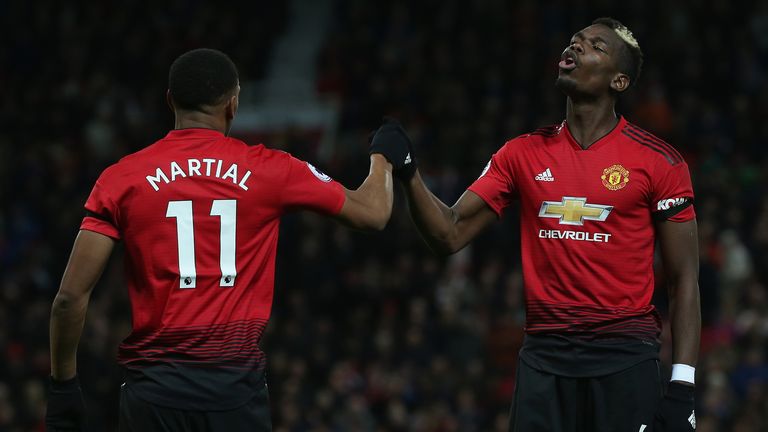 Leicester City 1-1 West Ham United
INCIDENT: Mark Noble is sent off for a lunge on Leicester midfielder Wilfred Ndidi.
VERDICT: Correct decision, red card.
DERMOT SAYS: It is brilliant refereeing, great position because when you see the first shot, it does not look the worst tackle in the world. But when you see the referee's view, it is a really, really bad tackle. But that is credit to Michael Oliver for the hard work he has done to get in that position.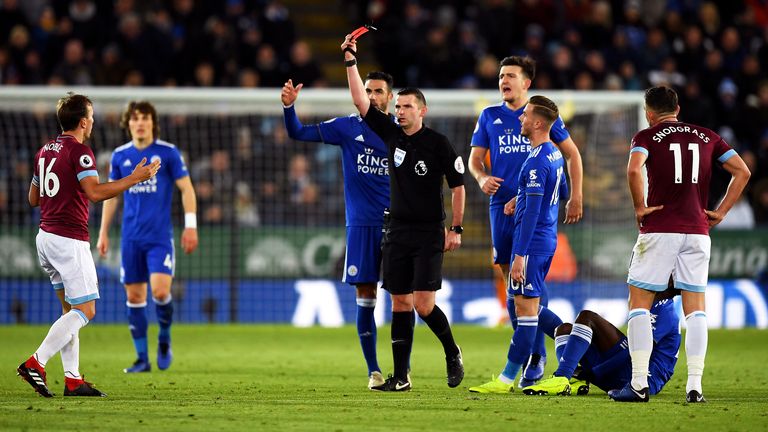 Source: Read Full Article