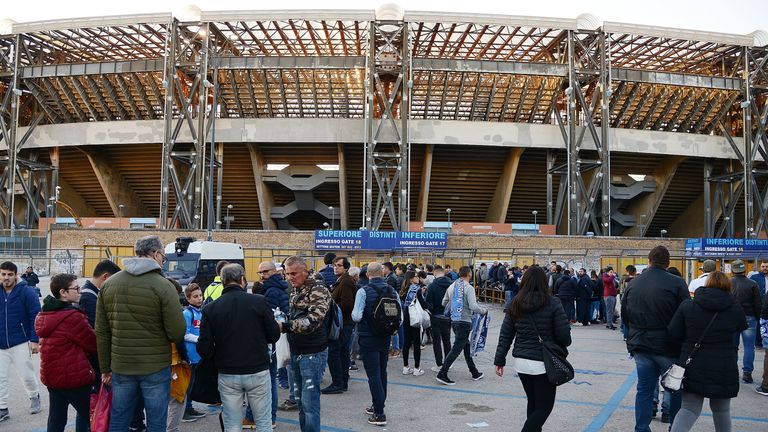 Two Liverpool fans have been assaulted in Naples ahead of the Reds' Champions League group-stage fixture against Napoli, according to Merseyside Police.
Liverpool will begin their Champions League defence on Tuesday night in Italy, but there have been issues with fan violence before the match.
Merseyside Police have confirmed two men were injured in an assault but, after treatment, were able to attend the match.
The police statement read: "At around 6pm local time (5pm GMT), it was reported a number of males on scooters approached the fans at a bar in the city before assaulting them.
Source: Read Full Article