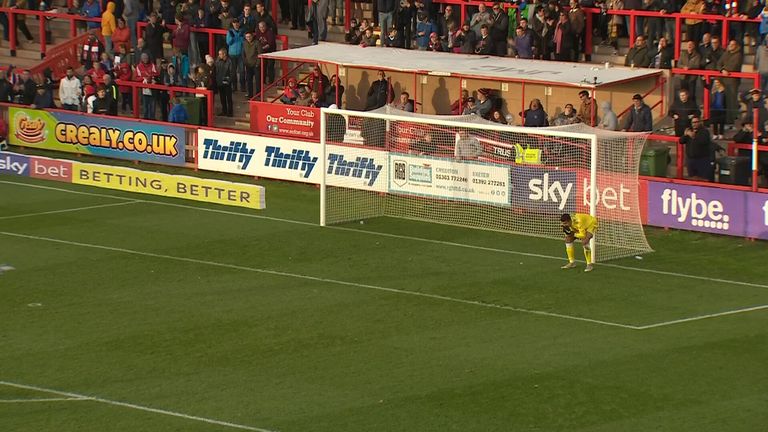 Exeter's Aaron Martin pulled a goal back in stoppage time in bizarre circumstances when his long ball from halfway went straight to Forest Green goalkeeper Robert Sanchez, but he inexplicably allowed it to go under his foot and into the net.
Earlier, Forest Green took just five minutes to break the deadlock at the start of the second half. Reece Brown picked the ball up on the corner of the penalty box and curled a delightful shot across goal and into the far top corner.
Rovers continued to play the better football and doubled their lead in the 72nd minute when Liam Shephard found himself in space on the edge of the penalty box and smashed a superb shot across goal and into the far corner.
But in the dying seconds of the game, Martin's long ball forward caught Sanchez by surprise and led to the goalkeeper losing his clean sheet, and clutching his head in his arms in despair as a result.
Click play on the video to watch Sanchez's howler……
Source: Read Full Article