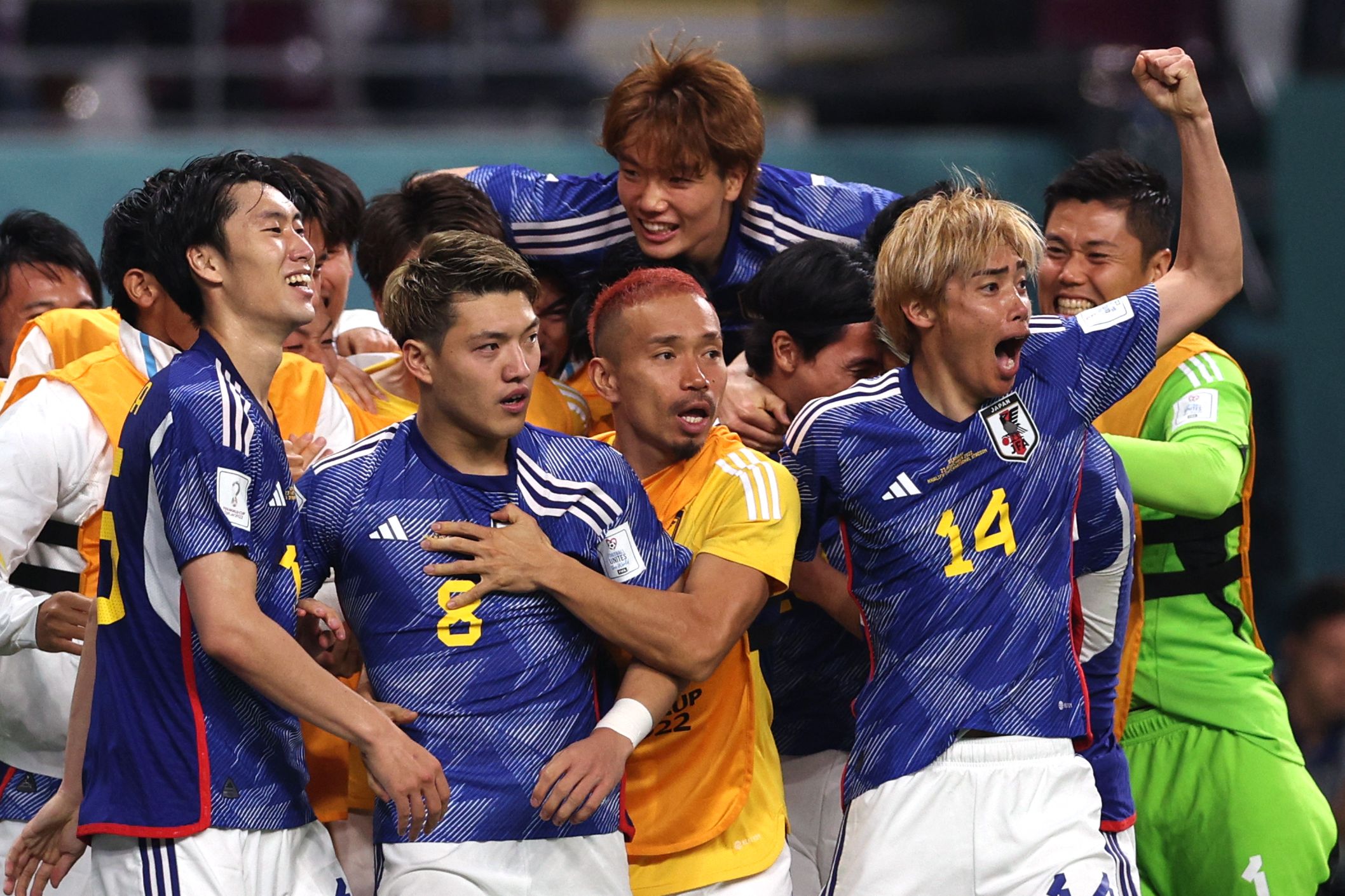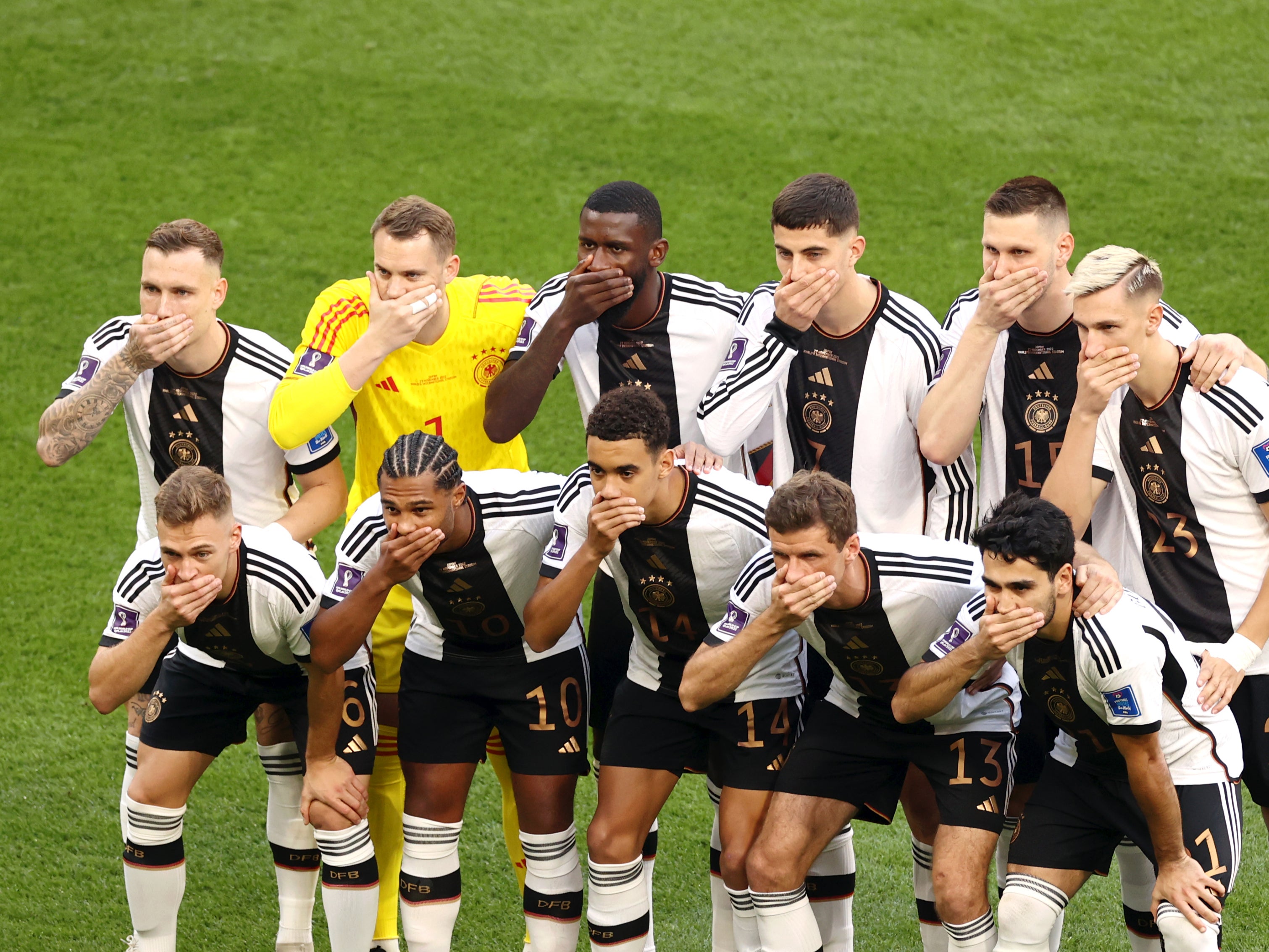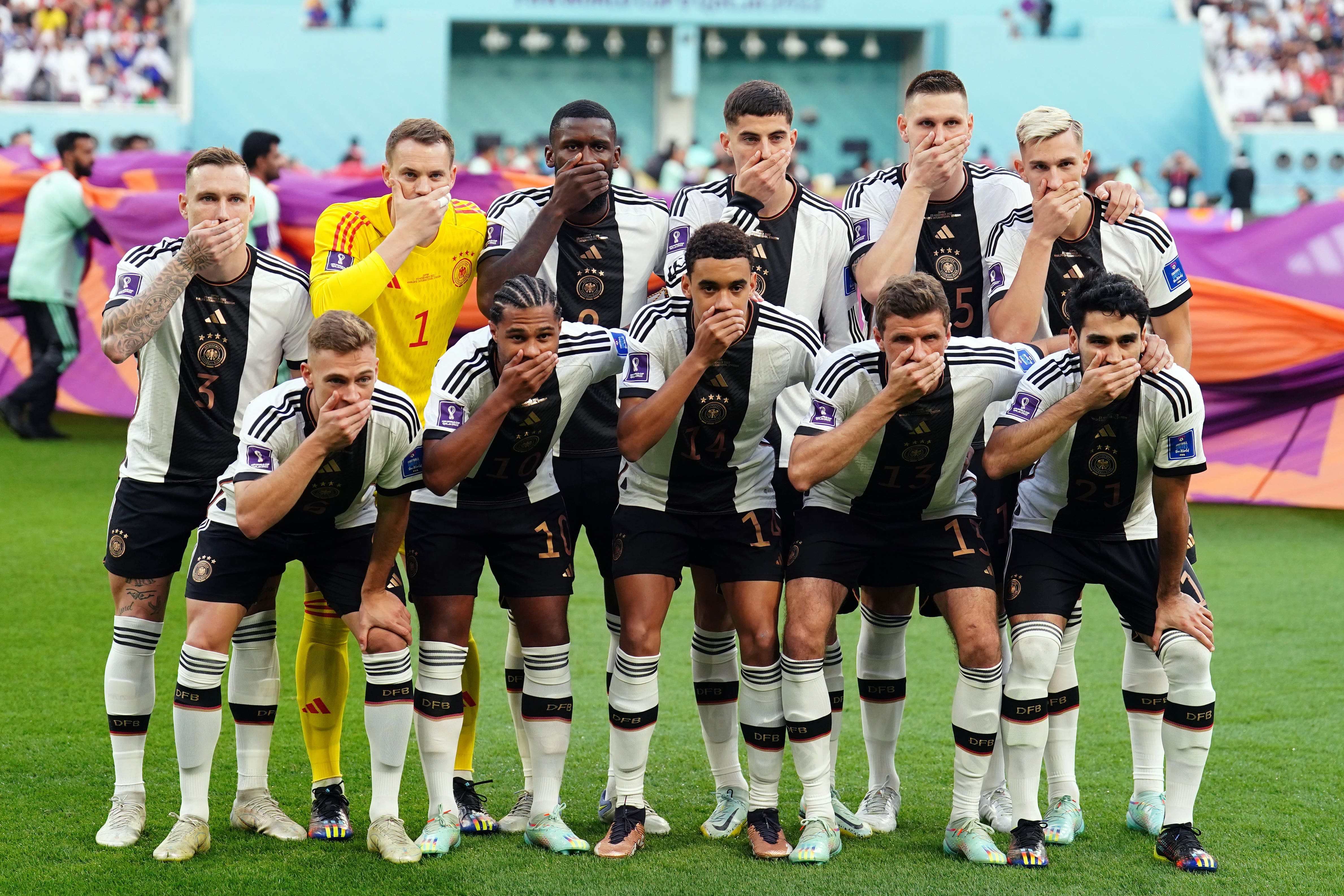 It may not have been Flick's only dubious decision. His initial gameplan seemed to be paying off but Moriyasu was the architect of inspired substitutions whereas Flick's changes may have weakened Germany. Replacing Ilkay Gundogan removed a player who, with Joshua Kimmich, gave Germany superiority in midfield. Taking off Jamal Musiala spared Japan further torment at the hands of the teenager.
Musiala, Kimmich and Gundogan contribute to the impression Germany have half a compelling team. They are blessed in much of the midfield, on the wings and for potential No 10s. They are well-stocked for goalkeepers, as Manuel Neuer's ultimately irrelevant wonder save showed, but lacking in defence and at centre-forward. The missed chances reflected a lack of ruthlessness. Kai Havertz stood in as a striker, had a goal disallowed and, not for the first time, flattered to deceive. Germany posted an expected goals score of 3.3, the largest in defeat in a World Cup match since 1966.
It was not the only historic element. The last time Germany lost a World Cup game after opening the scoring was the 1994 quarter-final: Yordan Letchkov's winner gave the Bulgarian a place in football folklore far outside his home country. The same fate may await Asano, not least because of the quality of his eighth international goal, whether the stunning first touch or the ferocious finish. Rewind to 1994 and, after reaching the previous three finals, Germany possessed an aura of invincibility. Now, as a second successive group-stage exit beckons, there is a feel of fragility.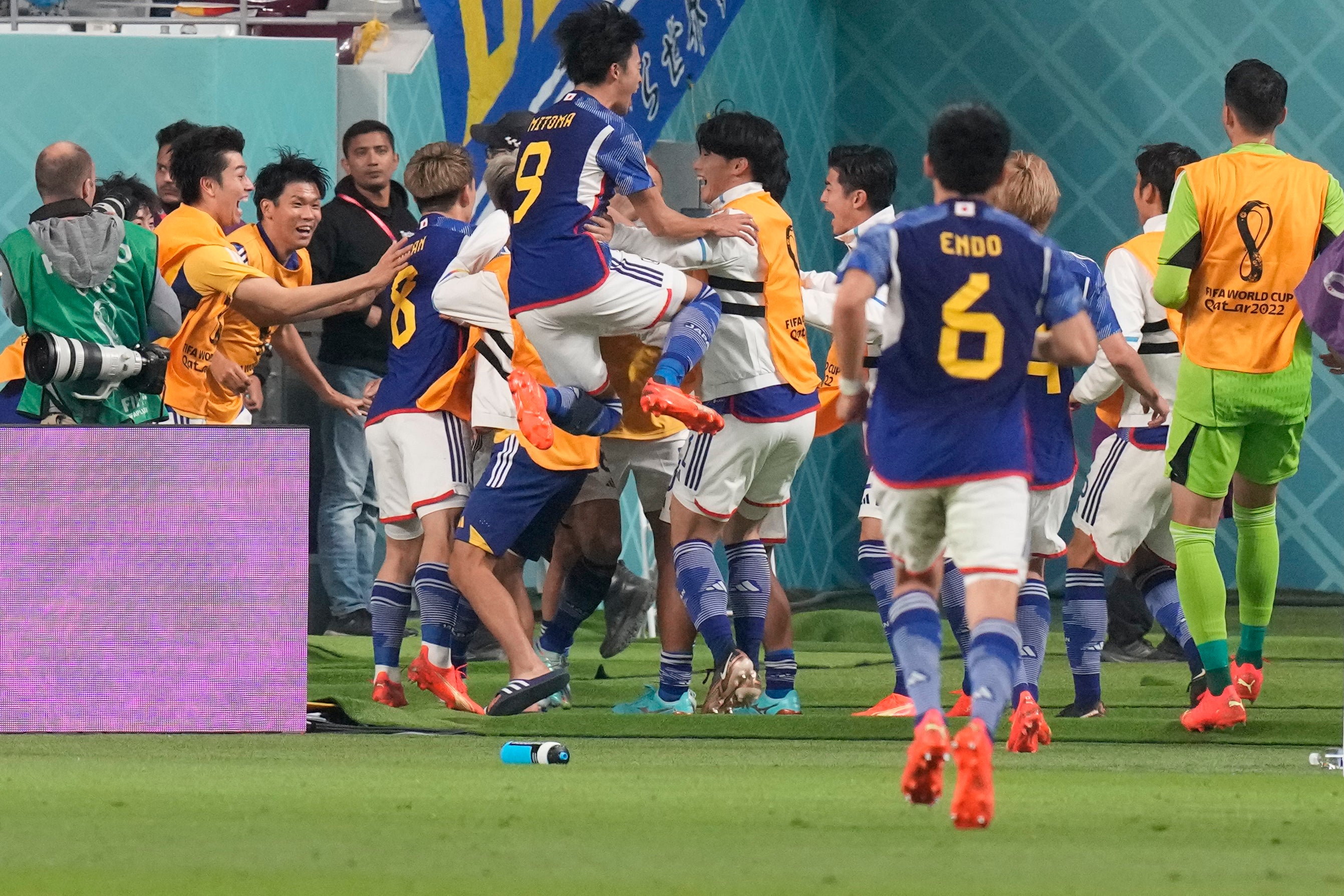 Japan's players celebrate Takuma Asano's winning goal
There were echoes of the 2018 loss to South Korea. Germany were caught on the counter-attack again. Control gave way to chaos again. Neuer ended up far from his own net: on the left wing four years ago, in the Japanese penalty box, trying to head in corners now. Neither ploy proved successful.  
Recommended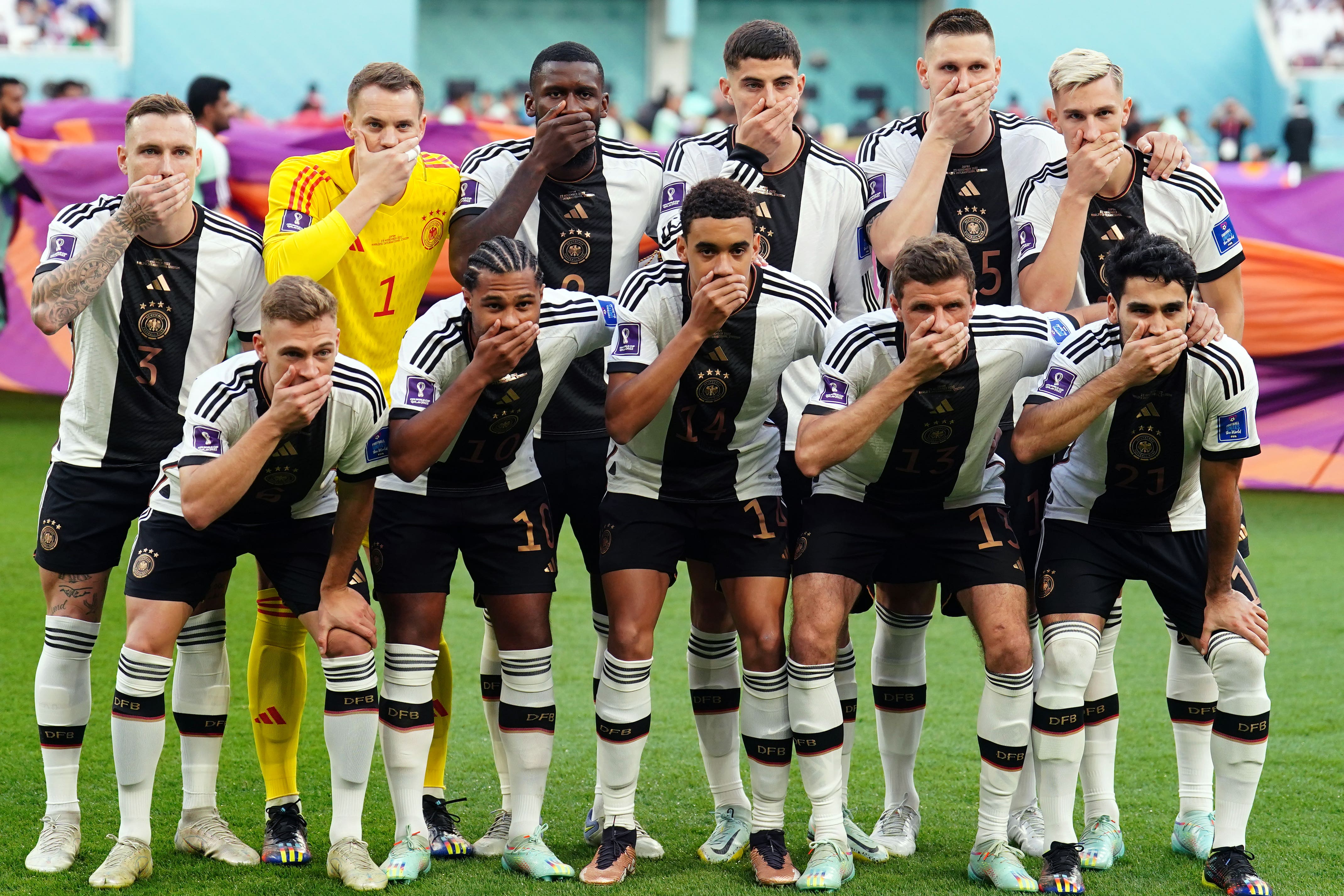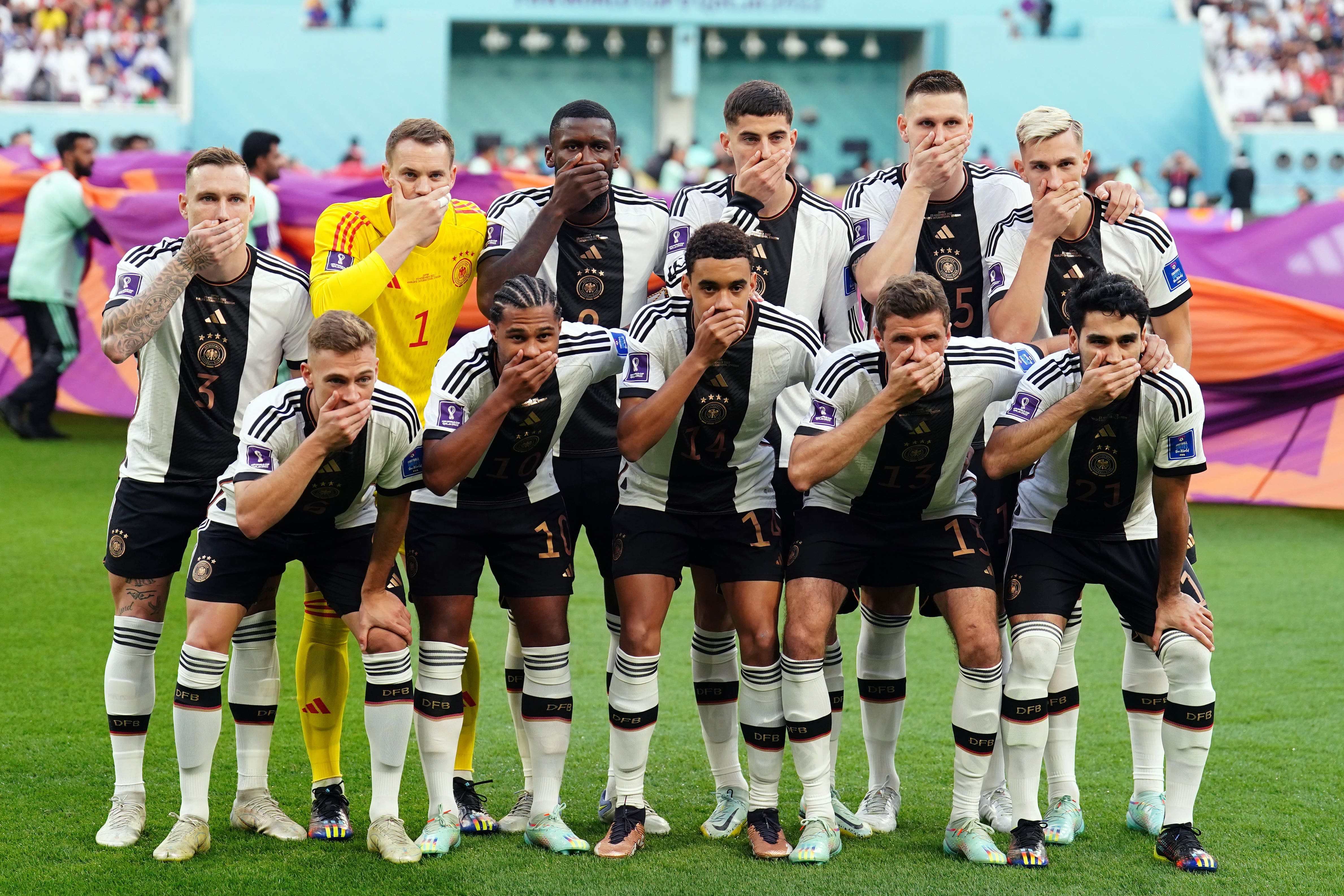 Flick shrugged off the comparisons to the Korea game, arguing he was not involved then. His experience of mortifying results has tended to be as the victor. He was Bayern manager when Barcelona were destroyed 8-2. The chastening World Cup defeat on his CV is Brazil's 7-1 evisceration by Germany when he was Joachim Low's assistant.
Now he is Low's successor and rather than emulating him by winning the World Cup, he could become only the third Germany manager, after Sepp Herberger in 1938 and Low in 2018, to fall at the first hurdle. "With this defeat and no points we are under pressure, there is no question about this," Flick said. "We are to blame." And the blame game will only increase if a loss to Spain on Sunday seals Germany's fate.
Register for free to continue reading
Registration is a free and easy way to support our truly independent journalism
By registering, you will also enjoy limited access to Premium articles, exclusive newsletters, commenting, and virtual events with our leading journalists
{{#verifyErrors}} {{message}} {{/verifyErrors}} {{^verifyErrors}} {{message}} {{/verifyErrors}}
By clicking 'Create my account' you confirm that your data has been entered correctly and you have read and agree to our Terms of use, Cookie policy and Privacy notice.
This site is protected by reCAPTCHA and the Google Privacy policy and Terms of service apply.
Already have an account? sign in
By clicking 'Register' you confirm that your data has been entered correctly and you have read and agree to our Terms of use, Cookie policy and Privacy notice.
This site is protected by reCAPTCHA and the Google Privacy policy and Terms of service apply.
Register for free to continue reading
Registration is a free and easy way to support our truly independent journalism
By registering, you will also enjoy limited access to Premium articles, exclusive newsletters, commenting, and virtual events with our leading journalists
{{#verifyErrors}} {{message}} {{/verifyErrors}} {{^verifyErrors}} {{message}} {{/verifyErrors}}
By clicking 'Create my account' you confirm that your data has been entered correctly and you have read and agree to our Terms of use, Cookie policy and Privacy notice.
This site is protected by reCAPTCHA and the Google Privacy policy and Terms of service apply.
Already have an account? sign in
By clicking 'Register' you confirm that your data has been entered correctly and you have read and agree to our Terms of use, Cookie policy and Privacy notice.
This site is protected by reCAPTCHA and the Google Privacy policy and Terms of service apply.
Source: Read Full Article