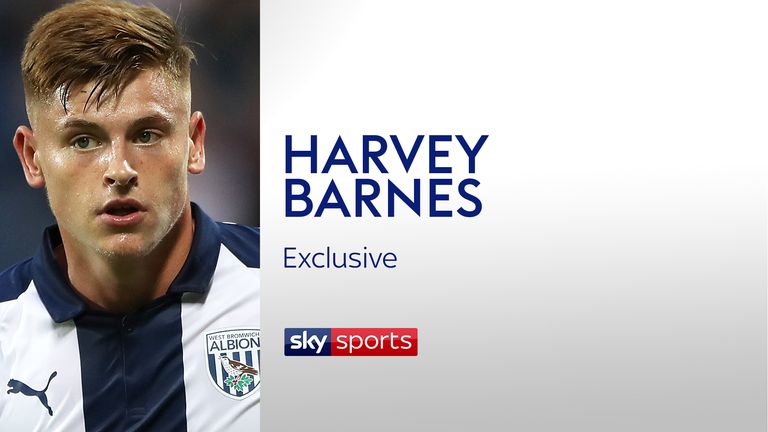 Harvey Barnes has taken the Championship by storm since joining West Brom on loan from Leicester and is a firm believer in young players proving themselves in first-team football rather than languishing in reserve sides.
The 20-year-old has five goals and two assists for the Baggies, who are flying high in the Championship ahead of Wednesday night's visit of Derby, live on Sky Sports Football.
The midfielder, who has had previous loan spells at MK Dons and Barnsley, is adamant that going in search of game-time has been essential to his development – and his decision was vindicated earlier this month with a first call-up to the England U21s.
"The loans have been massive for my career," he tells Sky Sports. "I feel like the first at MK Dons, I was at that point where I was doing well in the Leicester U23s, but I wanted to push myself in a senior team and I got a lot of on-pitch time.
"With each loan, there's been a step up in the quality. From League One to the bottom half of the Championship to coming to West Brom where we're around the top. Each one has brought a different challenge. Being so young, I felt I had to be playing first-team football to bring me on as a player."
Supportive boss
Of course, it helps that in West Brom boss Darren Moore, Barnes has found a head coach who is teaching him the tactical aspects of senior football that may have eluded him at U23 level.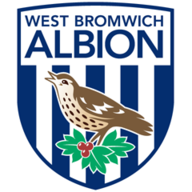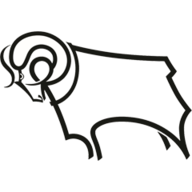 W Brom vs Derby
October 24, 2018, 7:00pm
Live on
"There is a really good group in the changing room," says Barnes. "The gaffer has been really good with me. For a young player coming in, he has given me confidence and speaks to me about my roles and responsibilities on and off the ball.
"He just encourages players to express themselves. That's been shown in our performances with the goals we have scored."
Goals, goals, goals
Goals have not just been a central part of West Brom's success (31 in 13 matches, the division's top scorers). Barnes too has built a reputation, in just a short time, for scoring both spectacular and important goals.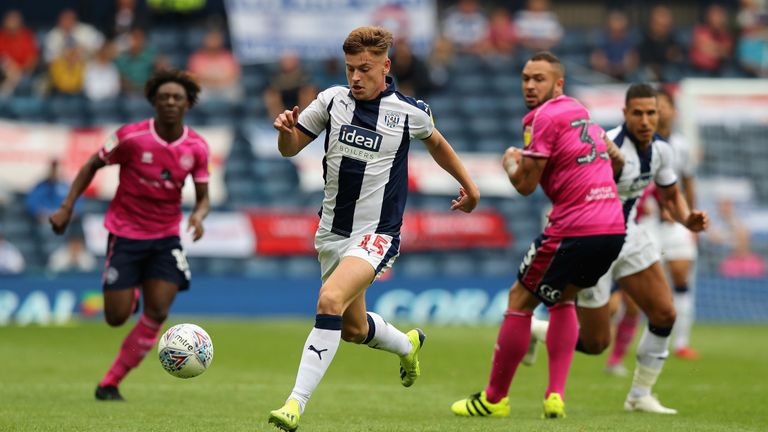 "I like to think of myself as a player who can create something out of nothing," he says, having taken 42 shots this season. "I've scored some of best goals of my career this season. That's come from the confidence the manager and team have given me."
In the opposing dugout on Wednesday night will be Frank Lampard, the Derby manager who scored his fair share of goals during a glittering playing career.
"We're different types of players," Barnes explains, "but the basis of him being an attacking midfielder who got lots of goals during his career is something you want to base your game on. If you can be a goal-scoring midfielder, you can bring so much to a team."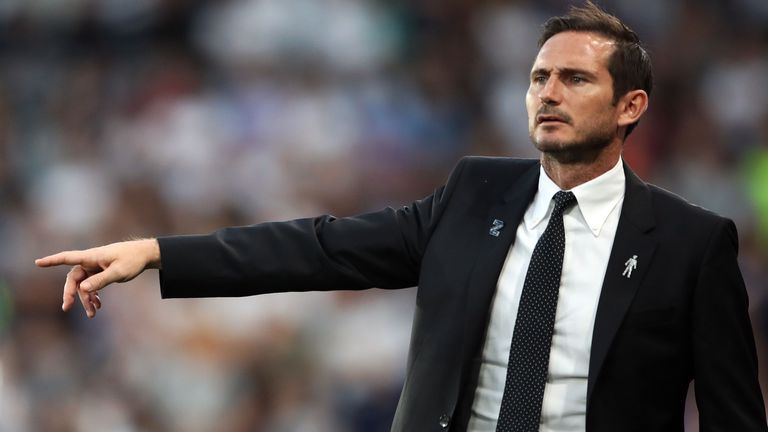 Though one of the leading lights of Moore's promotion-chasing side, Barnes is keen to point out there is an all-star cast around him who he can both learn from but also supply. The two forwards, Dwight Gayle and Jay Rodriguez, have scored 15 between them and Barnes – who has created 21 chances this season – has thrived in their company.
"They have helped me a lot," he says. "Playing in behind them, you know if you get the ball to them in a dangerous area, they're going to create something or score a goal. They're a big asset."
Barnes has been improving and getting rave reviews from Moore as well as Leicester boss Claude Puel, but there is someone closer to home whose advice and support Barnes sees as priceless.
Home truths
His dad Paul turned out for York, Burnley and Doncaster, among others, before retiring in 2005 when Barnes wasn't yet out of primary school. Paul is at every game and offers an ex-pro's insight that not all parents of aspiring footballers can produce.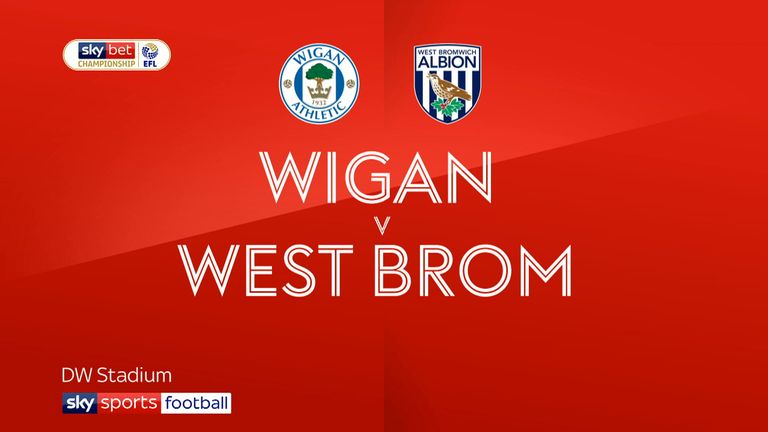 "He's been really important for me," Barnes says. "From a young age, being positive and being there but also offering that critical side. Letting you know when there is something to improve on.
"Even now, he comes to every game and has his bit to say, whether good or bad. There are a lot of opinions in football, but your dad probably offers the most honest, so it is always something I will listen to and try to work on."
International recognition
This quest for improvement has already lead to international recognition. Though his U21 call, alongside Phil Foden, this month is the most recent, he also played a leading role in England's victory at the Toulon tournament in 2017. Barnes scored in the final penalty shootout and ended as joint top-scorer.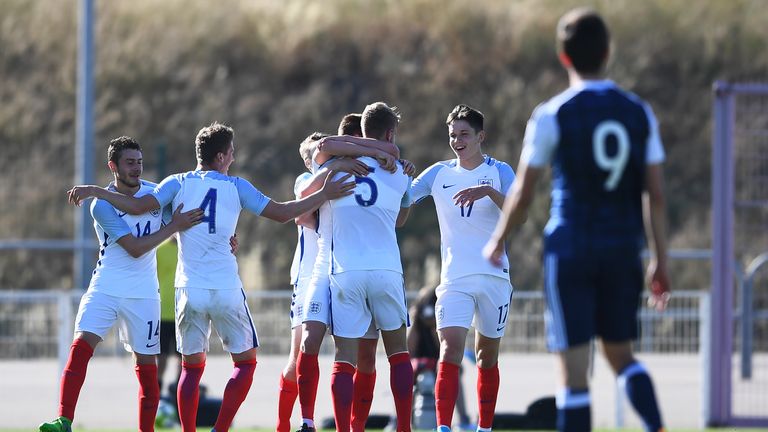 "It was my first time being away with England," Barnes says. "It was a bit nerve-wracking, but for me, it couldn't have gone better. And having my mum and dad there made me very proud."
That first taste of the international stage clearly had an effect as the young midfielder set himself further targets to meet ("I wanted at the beginning of this season to get into that U21 squad") and he made his England U21 debut in a 2-0 victory over Scotland this month.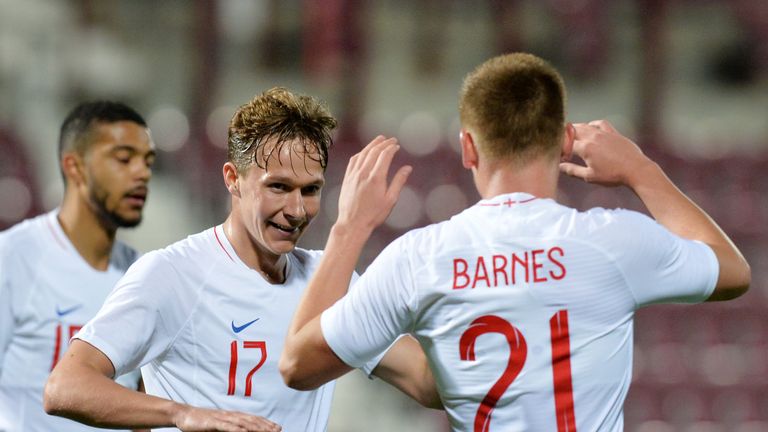 Alongside him in that initial squad was Leicester team-mate Ben Chilwell (later called up to Gareth Southgate's senior side) and another midfielder with a huge future, Manchester City's Foden.
"I was actually rooming with Phil," Barnes says. "I was meant to be with Ben, but he got pushed up to the seniors, so I thought I had the room to myself – but then Phil came in!"
Rooming with Foden
Considering the importance Barnes places on young players getting first-team opportunities, it is no surprise that he is delighted to see Foden proving himself at the highest level with several Premier League appearances and Champions League starts for Pep Guardiola's side.
"Phil's a great young player. There is a lot of attention around him at the minute, which is deserved.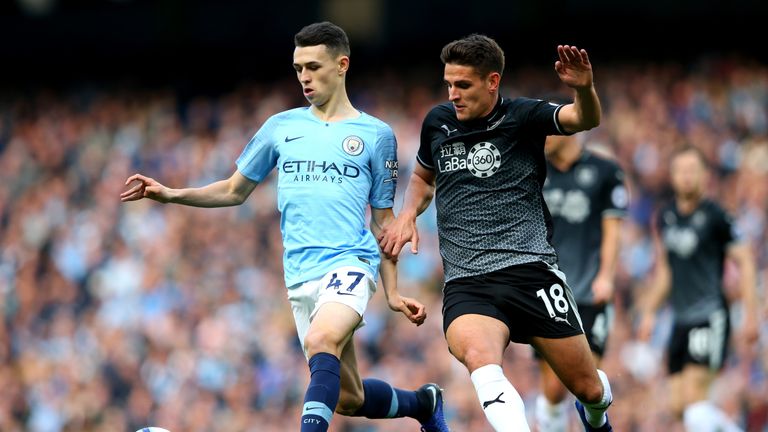 "Rooming with him you get to know him a lot better, he's a great lad. He's getting in a great Manchester City at such a young age, but you can see his quality in training."
Advice from Chilwell
Barnes has taken hope from Chilwell's determination to fight his way into first-team contention and has not been shy to ask for advice from his former team-mate.
"I still speak to Ben quite a bit," he says. "He was always year above me at Leicester, but we played together in youth teams, U21 and U18s. His quality's always been there.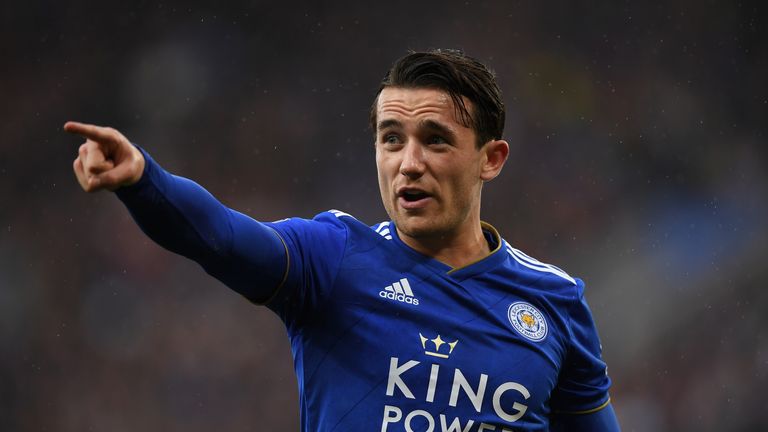 "He had to be patient. He wasn't getting the opportunities a few years ago, but he has done really well to take his chance when he got it and is now a big part of that Leicester team.
"He was a help last year when I was at Leicester and not getting much pitch-time. He'd already been through that the year before and knew how I was feeling. I knew this year I had to get out on loan and get first-team football."
Looking to the future
Barnes only has eyes for West Brom at the moment, while Puel has stated he wants the youngster to continue his development at the Hawthorns.
However, with Chilwell, Harry Maguire, Demarai Gray and James Maddison leading the way for youth at the King Power Stadium, Leicester could be an exciting place to be in seasons to come.
"If you look at the side now, there are lot of young players involved," Barnes says. "It is a great club to be at as a young player. If you're doing well, you're going to get your chance."
First, though, Barnes has Lampard's Derby to get past as he spearheads West Brom's push for promotion back to the Premier League.
Watch Barnes and West Brom host Derby, live on Sky Sports Football and streamed on our app, from 7pm
Source: Read Full Article