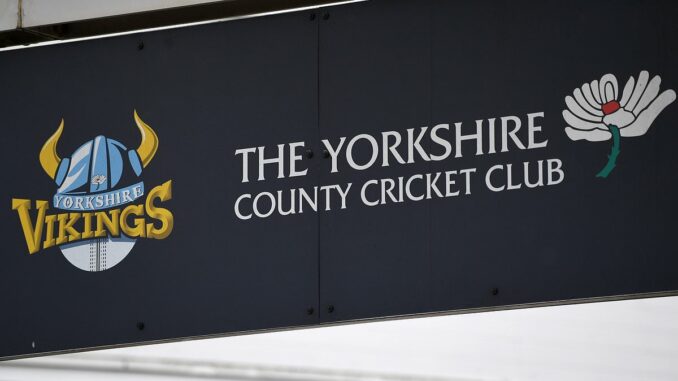 DICKIE BIRD: Rajasthan Royals could help Yorkshire be the greatest in the world again, says iconic former club president
Former Yorkshire president Dickie Bird has backed a Rajasthan Royals takeover
Bird thinks the Indian Premier League side could help improve things up north
The Yorkshire legend would rather the club go to the Indians than Mike Ashley 
If the Rajasthan Royals did take Yorkshire over, they would make a very big success of it.
The club needs someone to help them and Yorkshire would be in the right hands. I don't think they would let the members or the Yorkshire public down. 
They could make Yorkshire strong again. Foreign ownership happens in football. Manchester City, all the big clubs. It is happening more and more in sport.
I don't know if the members would allow it or not, but I wouldn't have a problem with it.
I watch the IPL and I am sure they would be able to boost the game here.
Ex-Yorkshire County Cricket Club president Dickie Bird backed a Rajasthan Royals takeover
The Indian Premier League side have offered around £25million to take full control at Yorkshire
Yorkshire CCC are considering selling Headingley to the former Newcastle owner Mike Ashley
I'd prefer it go to the Indians than (former Newcastle owner) Mike Ashley.
India is a wonderful nation. I remember when we signed Sachin Tendulkar in 1992. You couldn't wish to meet a nicer lad. He was only 19 but he played well and developed into one of the greatest of all time.
I umpired my last Test match against India at Lord's and I wanted it to be against India because they played the game in the right spirit.
Whenever I umpired Tests and World Cups in India, they looked after me. I even once filmed a Pepsi advert in Mumbai where I was dressed as a judge!
I have just been watching Yorkshire at Scarborough and everyone I spoke to didn't know which way it was going to go. 
Whatever happens, I'd like to see Yorkshire rise again to the power it used to be. 
Sir Donald Bradman told me when I had lunch with him in Adelaide that Yorkshire County Cricket Club is the greatest club in the world. 
All I want is to see Yorkshire fighting for the County Championship, back to being the best club in the world. 
Bird, now 90, is a club legend who umpired in 66 Test matches and 69 one-day internationals
Dickie Bird was speaking to David Coverdale
Source: Read Full Article