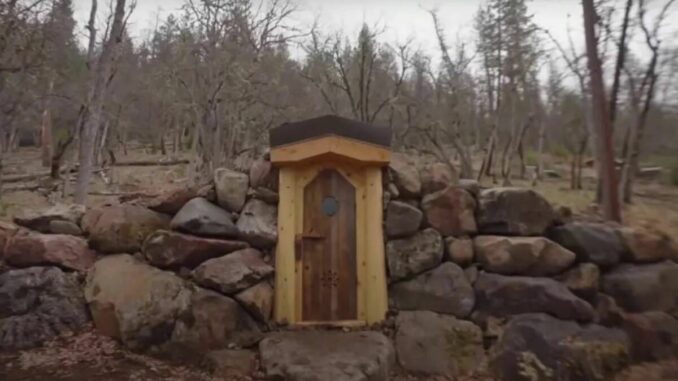 Two-time world heavyweight champion boxer Anthony Joshua is enjoying an Aaron Rodgers-like darkness retreat, in hopes that it aids a potential re-climb back to the top of the division. The 34-year-old has three defeats to his name, with the initial loss of the heavyweight belts coming to underdog Mexican, Andy Ruiz Jr.
Joshua then re-claimed the belts but then lost them to Oleksandr Usyk following a win over Kubrat Pulev. The Brit also lost the rematch, which led to a confusing in-ring rant on a microphone.
Joshua has since beaten Jermaine Franklin Jr. and Robert Helenius and has aspirations of fighting the heavyweight division's best, whether that's a third fight against Usyk, a WBC heavyweight title fight with Tyson Fury, or a slug-fest with heavy-hitter, Deontay Wilder. And to aid what he hopes will be the re-climbing of the heavyweight mountain, Joshua has forked out £2,000 for a four-day darkness retreat.
It is seen as a method to strengthen the mind and Joshua will spend four days in a dark room alone. Top-level athletes have applied similar methods. NFL Hall of Famer Rodgers famously did it before leaving the Green Bay Packers for the New York Jets earlier this year. Inside's Rodgers', there was a queen bed, a bathroom with a sink, toilet and bathtub, and a meditation-like mat on the floor. It also had hot water and electricity.
"Myself and [my friend] are about to embrace the darkness and solitude for four days (separate rooms)," Joshua said on Monday. "Isolated with nothing to do except relax and clear the mind while being immersed in infinite darkness."
Joshua will be hoping the retreat yields similar results to Rodgers. The NFL star said of his time in the darkness: "It was a great reset for me, for my body and my mind,' the 39-year-old said of the four-day excursion. 'Maybe a little bit longer than I needed. I feel like by the time I got to the fourth day, I was like, 'Alright, I'm ready to come out'."
Don't miss…
Where Mike Tyson ranks in list of heavyweight boxers biggest punchers[LATEST]
Boxing legend Mike Tyson lost 100lb through strict diet and training regime[REPORTS]
Brooks Koepka 'accepts' £820k offer to boxing fight with rival Bryson DeChambeau[REVEALED]
Advert-free experience without interruptions.
Rocket-fast speedy loading pages.
Exclusive & Unlimited access to all our content.
The Watford-born fighter's mental strengthening could be his way of gearing up for a potential war with Fury, who he says has "mental issues". That's an assessment Joshua made after watching his rival's Netflix show, "At Home with the Furys". "I like it. I like his kids. They're so funny. His wife is loyal, so supportive," Joshua told Men's Health. "I am partly watching it because it gives me an insight that maybe I can use if we do fight."
He then added: "How you can change his mood. They say I am mentally weak. He definitely has mental issues."
Source: Read Full Article