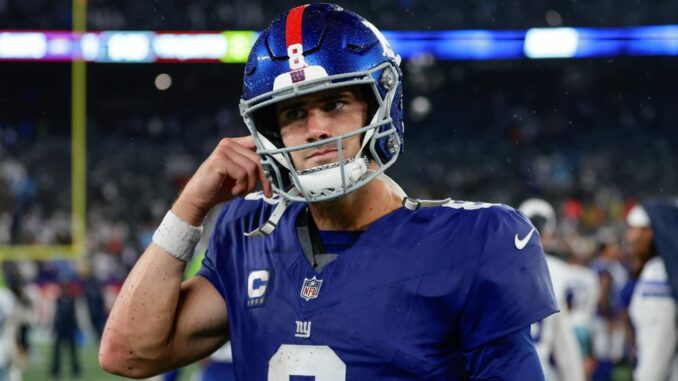 New York Giants quarterback Daniel Jones (neck) will not play on Sunday against the Buffalo Bills, head coach Brian Daboll announced Friday.
Jones, who injured his neck on a sack during a Week 5 loss to Miami, will miss his first game of the 2023 season.
The Giants will now turn to veteran backup Tyrod Taylor in Buffalo.
Around the NFL will have more on Jones' status shortly.
Source: Read Full Article