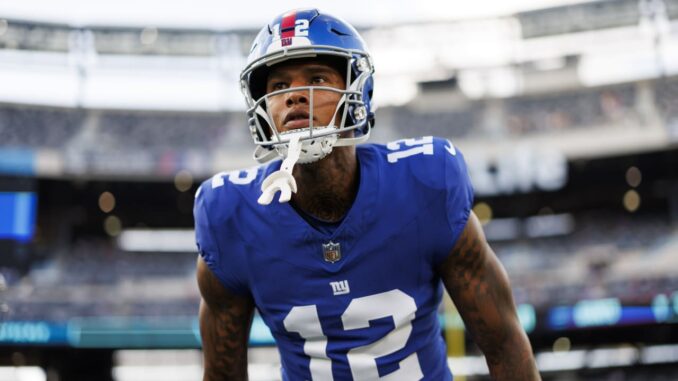 Darren Waller's Giants debut is no longer guaranteed to happen Sunday night.
The tight end showed up on New York's Friday injury report with a questionable designation due to a hamstring issue. He was listed as having been limited for practice.
Waller did not appear on the report prior to Friday, making his end-of-week addition a surprise and a concern, considering the timing. New York hosts the divisional-rival Dallas Cowboys on Sunday night to open the season.
Waller's uncertain status could cost quarterback Daniel Jones a valuable target in New York's offense, which will be leaning on a couple of new faces in offseason signing Parris Campbell and preseason standout Jalin Hyatt, whom New York selected with the 73rd overall pick in April. If they do not have Waller available Sunday night, the Giants will be forced to turn to second-year tight end Daniel Bellinger and Lawrence Cager.
Waller joined the Giants via a March trade, moving east from Las Vegas in an unexpected deal that netted the Raiders the 100th overall pick — originally acquired by New York in the trade that sent Kadarius Toney to Kansas City — in the 2023 draft. Las Vegas later spent the pick on Cincinnati receiver Tre Tucker, who is currently listed behind starter Hunter Renfrow on the Raiders' depth chart.
The tight end later admitted he wasn't "totally shocked," revealing he'd heard he might be traded at some point. The only surprise came in where he was headed: New York.
After a down year in an injury-plagued 2022 campaign, Waller is aiming to bounce back with his new team. He just might have to wait a week to get started.
Source: Read Full Article