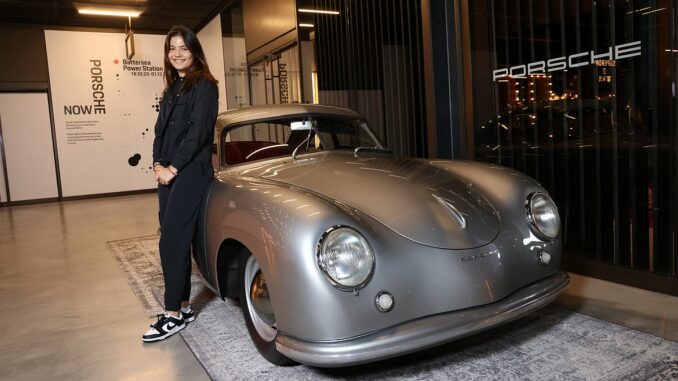 Emma Raducanu insists a focus on her big-money sponsorship deals is NOT behind her tennis struggles – and reveals what she believes is behind why she can't stick with one coach
Emma Raducanu hasn't played a competitive match since April due to injury
The 20-year-old has revealed she will be fit for the start of the new season
She was unapologetic about the number of commercial deals she has signed 
Emma Raducanu has assured that she will be returning for the start of next season, and remains unapologetic about the amount of commercial deals she has undertaken since winning the US Open more than two years ago.
The 2021 Flushing Meadows champion, who turns 21 next month, stated that she sees no reason to hurry with many years ahead of her, and she expects to line up at the Australian Open in January.
She has been posting pictures on social media of herself back training at Roehampton's National Tennis Centre, and is due to return to hitting tennis balls on court, having not played a competitive match since April and had surgery on her wrists and ankle.
'I will be coming back with a lower ranking but I'm looking forward to starting again, resetting,' Raducanu told BBC Radio 4's Today programme. 
'I still have new goals, new things I want to achieve but I've still got 15 years in my career so there is no rush. Throughout my career I've had setbacks. I take most of my inspiration from books, I read a lot, I read Chinese history about the different dynasties.' 
Emma Raducanu has assured supporters that she will be returning for the start of next season
Raducanu has struggled since she sensationally won the US Open back in September 2021
She was speaking at a promotion for Porsche, one of the many sponsors she has taken on, and insisted she can combine that side with achieving her potential in the game.
'Certain scenarios I'm still trying to get my bearings, it's not just tennis and fitness it's the other, it's the commercial sides as well and that's totally ok, because you have to think ahead about your life after your career is over and I think that a lot of the successful athletes would have said I wish maybe when I was younger I did think ahead a little bit.
'I think I have a lot of bandwidth and knowledge and learning, so I'm just curious about everything and every different world I can get into, but at the end of the day tennis and training is my priority.' 
The facts suggest, however, that she has made a series of poor choices since she burst to fame, and a litany of injuries and coach changes now see her ranked at 280 in the world.
Raducanu remains unapologetic about the amount of commercial deals she has undertaken
She also hinted coaches 'not being able to keep up with her questions' explained why she has gone through five in just two years (pictured – Sebastian Sachs who she split with in June)
She nonetheless explained: 'I think maybe I shape and frame the way I train and approach certain decisions differently, and I think it does give me an advantage, because I'm not necessarily the biggest hitter or the strongest or run the fastest but I think I can use my brain in ways that can give me an advantage.' 
There is still no new coach since she dispensed with German Sebastian Sachs in the summer, nor the kind of established team around her which most top players prefer to have. She is back working with staff from the Lawn Tennis Association.
She admitted that she can be a demanding pupil: 'I ask my coaches a lot of questions, I think on certain occasions they haven't been able to keep up with the questions I asked so maybe that's why it ended. I keep challenging their thinking as well, I'm not someone you can tell what to do and I'll do it, I need to understand why and I will do it.' 
Raducanu is currently due to play an exhibition tournament in Macau at the start of the decision, before rejoining the official tour in 2024. 'I will be back for the start of this (coming) season for sure,' she added.
Source: Read Full Article