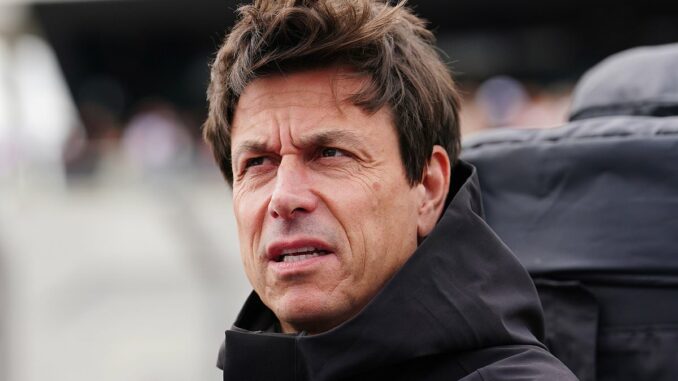 Mercedes will RIP UP designs for next season's car after nightmare display at the Brazilian Grand Prix, admits Toto Wolff… with beleagured team boss claiming there is 'something fundamentally wrong'
Mercedes remain well off the pace and there are already concerns for next year 
Toto Wolff knows designs for 2024 will have to be ripped up and started over 
READ: This was the moment embarrassing day of Lewis Hamilton's entire career 
Beleaguered Mercedes team principal Toto Wolff has admitted he will rip up the Mercedes' car design for next year.
The 51-year-old Austrian is under the biggest strain of his career to piece back together the threads of his once dominant outfit, and is at a loss to explain the extraordinarily poor performance in Sunday's Brazilian Grand Prix.
Lewis Hamilton was 1min 3sec off winner Max Verstappen, while George Russell retired with engine failure. 
The Silver Arrows were way off the pace and only the sixth best team behind Red Bull, McLaren, Aston Martin, Ferrari and Alpine.
Wolff said: 'A lot of change (is needed). We need a different car next year. And today proves that is the right thing to do.
Mercedes' display at the Brazilian Grand Prix has triggered a rethink ahead of next season
Team boss Toto Wolff has revealed that designs for next season's car will now be ripped up
'At least we know that the trajectory of changing is right. It feels horrible for the whole team. And I wish we could start the new season concentrating on the new car.
'There is something fundamentally wrong mechanically. It's not a rear wing and it's not the car being slightly too high. Because we are talking a millimetre or two. That is performance but it is not the explanation for a total off-weekend.
'This car, the development of this car, has been more plasters we put on something not right, and it shows that it is so unpredictable that it can swing either side.'
Wolff has been at a loss over what to do over the car's design for months, and a recent upgrade, brought in two weeks ago in Austin, to the floor has not delivered reliable results.
Source: Read Full Article