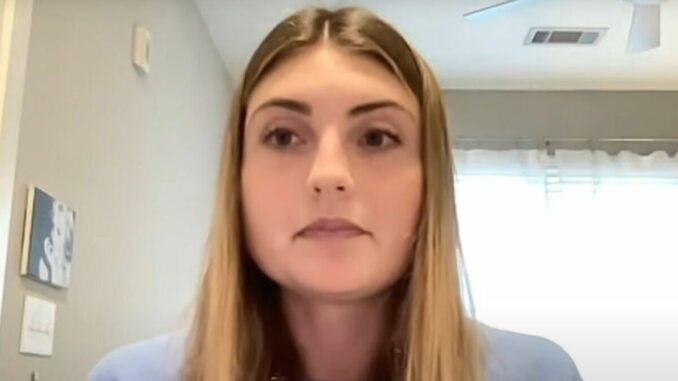 Novak Djokovic on course for 24th grand slam
US Open star Fiona Crawley has called for the National Collegiate Athletics Association (NCAA) to change their rules to allow college athletes the opportunity to earn prize money while studying, after forfeiting her £61,000 winnings at this year's Grand Slam. As a result of the 21-year-old making it through the qualifying rounds, Crawley made her Major debut at Flushing Meadows in a first-round defeat to Russia's Anastasia Pavlyuchenkova.
But despite the loss, the University of North Carolina senior earned £61,000 for making the first round of the tournament – though she was forced to give it up.
NCAA amateurism rules allow student-athletes to earn up to £7,950 in prize money if it comes from the event sponsor, but higher than that threshold the money "may not exceed actual and necessary expenses for each subsequent event in the calendar year".
Crawley was forced to forgo tens of thousands of dollars in order to keep her NCAA eligibility but previously admitted that the situation was "unreal" as football and basketball college stars are able to earn millions in 'NIL money', which is allowing students to profit from marketing their name, image and likeness – before pleading with the association's chiefs to alter their rules.
JUST IN Novak Djokovic fumes at US Open fan and demanded friends have 'a chat' with him[SPOTTED]
When asked by ABC News if she had a message to NCAA officials, Crawley replied: "I am done in a year so it won't affect me anymore, but I hope that you get the opportunity for future college players to maybe earn some of the money if they do want to go and play professional.
"I have a lot of younger friends who are going to play college, who I tell to play college 100 per cent because I think it is an incredible opportunity, the past three years have been the best years of my life and I have developed as a person, as a student, as a tennis player.
We use your sign-up to provide content in ways you've consented to and to improve our understanding of you. This may include adverts from us and 3rd parties based on our understanding. You can unsubscribe at any time. More info
Don't miss…
Novak Djokovic plans 'little chat' with angry US Open fan after passing Federer[LIVE]
Novak Djokovic has sent warning to Ben Shelton ahead of US Open semi-final[INTERVIEW]
Novak Djokovic has made feelings on Ben Shelton clear ahead of US Open clash[LATEST]
US Open tennis makes its long-awaited return to Sky Sports and it's certainly not something to be missed.
Sky Sports subscribers on Sky Glass, Sky Stream, Sky Q, and the Sky Sports app will be able to watch all courts for the first time on Sky Sports.
Want to watch the US Open Tennis but don't own Sky?
Never fear as you can get Sky Glass, Sky TV, Netflix for £14 a month for six months – thanks to a limited time deal.
You can also get six months Sky Sports completely free.
"But I think it's also a good way to segway to professional tennis after, so I think it would be cool to be able to accept if you do have some winnings or earnings from professional tennis while you are still playing in college."
Crawley was not prepared to jeopardise her NCAA status despite the biggest week of her young tennis career, though felt that it was unfair that she would need to forgo the sum of money in order to continue competing for the Tar Heels.
Speaking after her first-round defeat, Crawley said: "I would never take the money and never risk my eligibility, but I worked my butt off this week and it seems unreal that there are football and basketball players making millions in NIL deals, and I can't take the money that I worked so hard for."
Click here to join our WhatsApp community to be the first to receive breaking and exclusive tennis news
Source: Read Full Article