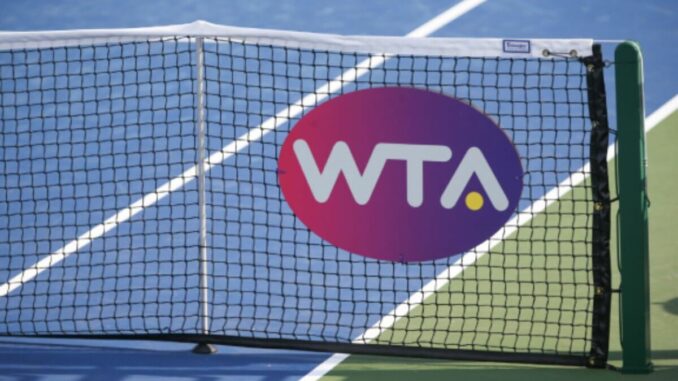 Djokovic reacts to Fritx quarter-final victory
The 2023 edition of the WTA Finals will be held in Cancun, Mexico, in a decision that has not pleased everyone involved in women's tennis. There had been reports suggesting that Saudi Arabia would continue their sporting takeover by reaching an agreement with the women's tennis body to host the season-ending tournament, but instead the event will return to Central America.
Another candidate to host the top eight singles players and doubles teams was the Czech Republic, as tournament director of the WTA 500 event in Ostrava Tomas Petera felt blindsided by the decision, describing the decision-makers as "complete dilettantes" in a scathing rant.
Despite plans already being put into motion to hold the WTA Finals in Ostrava, Petera is being denied his wish after a process that he claimed "makes absolutely no sense" after a one-year agreement was found to see this year's tournament be held in Cancun.
"For five or six weeks, we handled and prepared all the essentials," Petera told Czech outlet iSport. "We almost made a miracle. We've even sent a truck to London for the special purple colour they ordered to paint the courts. Then they didn't even let us know that it would be played in Cancun.
Click here to join our WhatsApp community to be the first to receive breaking and exclusive tennis news
JUST IN Eugenie Bouchard quits tennis after US Open for career in new sport[LATEST]
"It's just that the WTA policy makes absolutely no sense to me. Do you understand that until two months before the deadline it was not known where such an important event would be held? They just prove that they are complete dilettantes. They handle the biggest event they organise at the very last minute. Then they put him (sic) in Guadalajara, Dallas and Cancun, where they absolutely lack the fan base and the tennis facilities."
Rumours swirled that Saudi Arabia would continue their investment into sport with women's tennis after football and boxing by hosting the event, as Jeddah was tipped to set the stage but instead a one-year deal was reached with Cancun – though Petera believes that the Middle East will soon hold the WTA Finals.
We use your sign-up to provide content in ways you've consented to and to improve our understanding of you. This may include adverts from us and 3rd parties based on our understanding. You can unsubscribe at any time. More info
Don't miss…
Roger Federer's former coach picks out 'problem' for Alcaraz and Djokovic[ANALYSIS]
Protesters cause Coco Gauff semi-final chaos as Alcaraz breaks rules[LIVE]
Serena Williams farewell at US Open was met with Margaret Court jab[SPOTTED]
US Open tennis makes its long-awaited return to Sky Sports and it's certainly not something to be missed.
Sky Sports subscribers on Sky Glass, Sky Stream, Sky Q, and the Sky Sports app will be able to watch all courts for the first time on Sky Sports.
Want to watch the US Open Tennis but don't own Sky?
Never fear as you can get Sky Glass, Sky TV, Netflix for £14 a month for six months – thanks to a limited time deal.
You can also get six months Sky Sports completely free.
"According to my information, the WTA is going to award the hosting for the next years to Riyadh," Petera added. "At the same time, the regime in Saudi Arabia is not very compatible with the principles of the WTA.
"The rights of women and minorities are not respected there. And the idea that Martina Navratilova would present the award in Riyadh? It's a mockery!
"It's absolutely unbelievable that [Steve] Simon (WTA President) covers the cancellation of events in China by disappearing Pyeong Shuai for three years and then deals with Riyadh. In addition, I seriously do not understand why the WTA does not consider any interest and attendance at all. I still think tennis is played for spectators. But I must be mistaken."
Source: Read Full Article