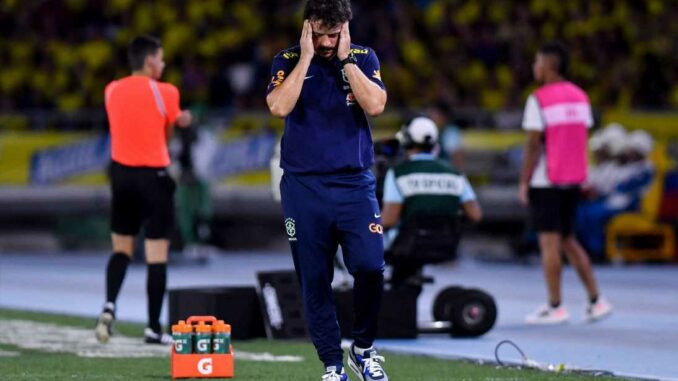 Fernando Diniz, Brazil interim manager

Sign up to Miguel Delaney's Reading the Game newsletter sent straight to your inbox for free
Sign up to Miguel's Delaney's free weekly newsletter
Thanks for signing up to the
Football email
Eternal images, the adulation of the world, a fairytale story complete and the World Cup trophy lofted overhead. Once, those chapters and pages seemed to belong to Brazil at international level, almost exclusively at times, it felt.
No longer. It's over two decades since the Selecao triumphed on the world stage and now, even worse, it was their greatest rivals who shared their own ecstasy and jubilation with the planet, their greatest rivals who now come knocking at the door of the Maracana, champions of the world and buoyant with optimism for what lies ahead.
Argentina, with Lionel Messi, finally feels like a mission completed. But that doesn't mean their story is over; simultaneous holders of both world and continental titles, they'll be aiming to write more history next summer as they bid to become the first South American nation to ever retain the Copa America while also being World Cup champions. The only team to really come close was, of course, Brazil: Copa winners in 1997 and 1999, they reached the final of France' 98 in between but lost out to the hosts.
If it all feels like the perfect moment for Brazil to rise against the odds, knock their rivals down a peg and reestablish themselves as Conmebol's biggest team…well, it's true in theory, but there are further layers of difficulty given the context of this encounter.
For starters, this 2026 World Cup qualifier takes place at the scene of Argentina's first win in this cycle: the Maracana, where they beat Brazil 1-0 in the 2021 Copa final. Add in a draw in qualifying for Qatar 2022 and the reverse fixture being cancelled, and it's well over four years since Brazil last beat Argentina.
In more immediately concerning matters, the Selecao have won just two of five qualifying matches this time around, are missing Neymar, Vinicius Jr and Richarlison through injury in attack and a host more defensively, including captain Casemiro, Man City goalkeeper Ederson and Real Madrid centre-back Eder Militao.
In short, Brazil are in something of a mess, with no easy way out.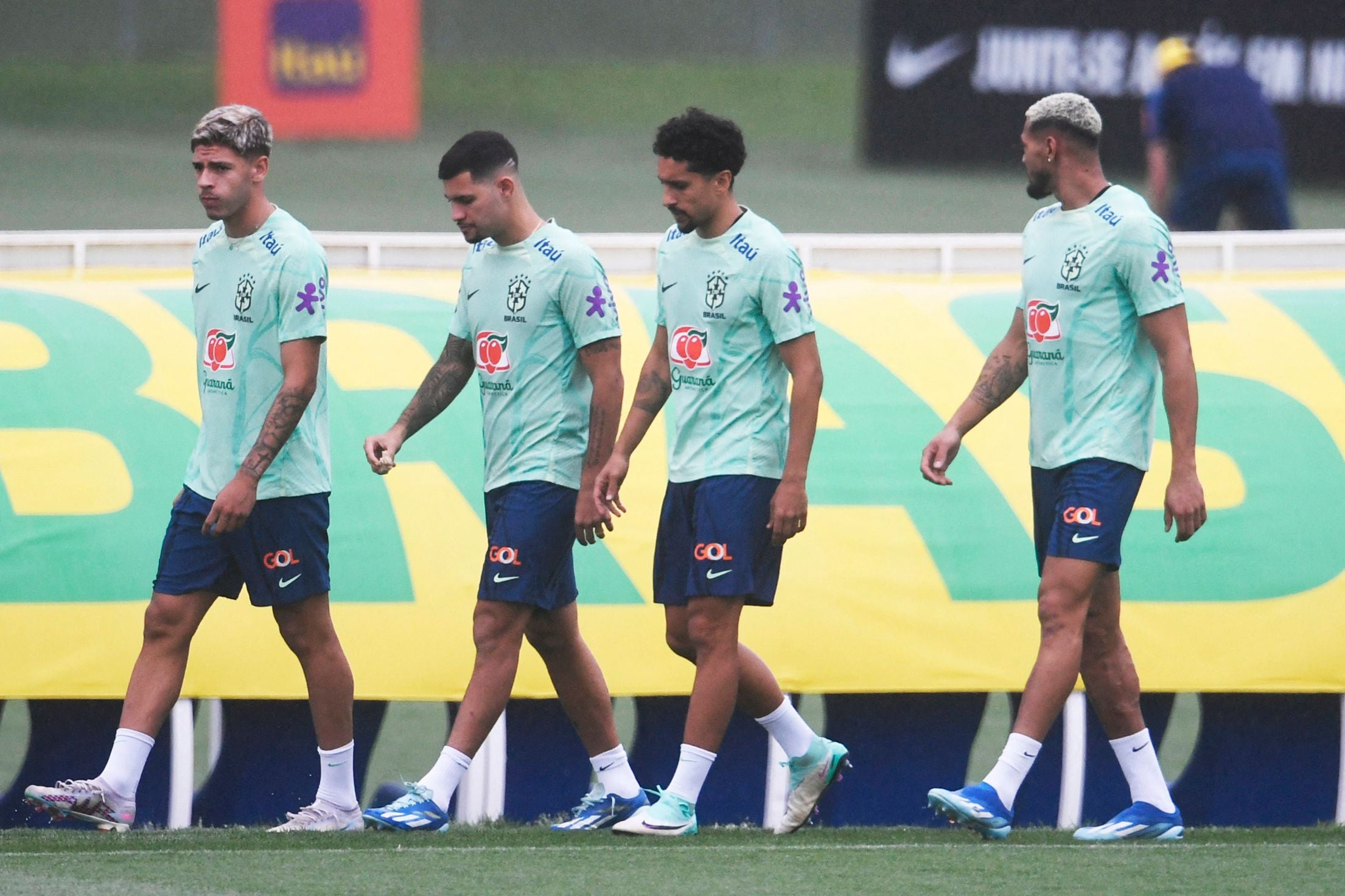 Brazil's squad is not performing well
Even so, there's little reason for panic in World Cup terms; six out of the ten Conmebol nations will automatically qualify with another reaching the playoffs; it's tough to imagine Brazil missing out either way, though there's already an awkward-looking gap of five points between themselves and their rivals, after just five rounds of the 18 total to play.
To fix much of this, it naturally falls to the head coach of the day, Fernando Diniz. He is in the midst of a wildly unusual time: the greatest of successes at club level alongside these struggles on the international scene, while also only in a short-term role. Diniz, who won the Copa Libertadores with Fluminense recently, has a contract up until summer, when it is widely expected Carlo Ancelotti will take over ahead of the Copa America itself.
But before then Diniz needs to get Brazil back on track from a tactical and technical perspective, even if results don't immediately come against Argentina or, in a March friendly, England. That naturally becomes more difficult with such injury absences: Vinicius has become a much bigger part of the team, Militao was their best centre-back in form terms and Neymar's status remains enormous even if his game has long since dropped off from its highest points.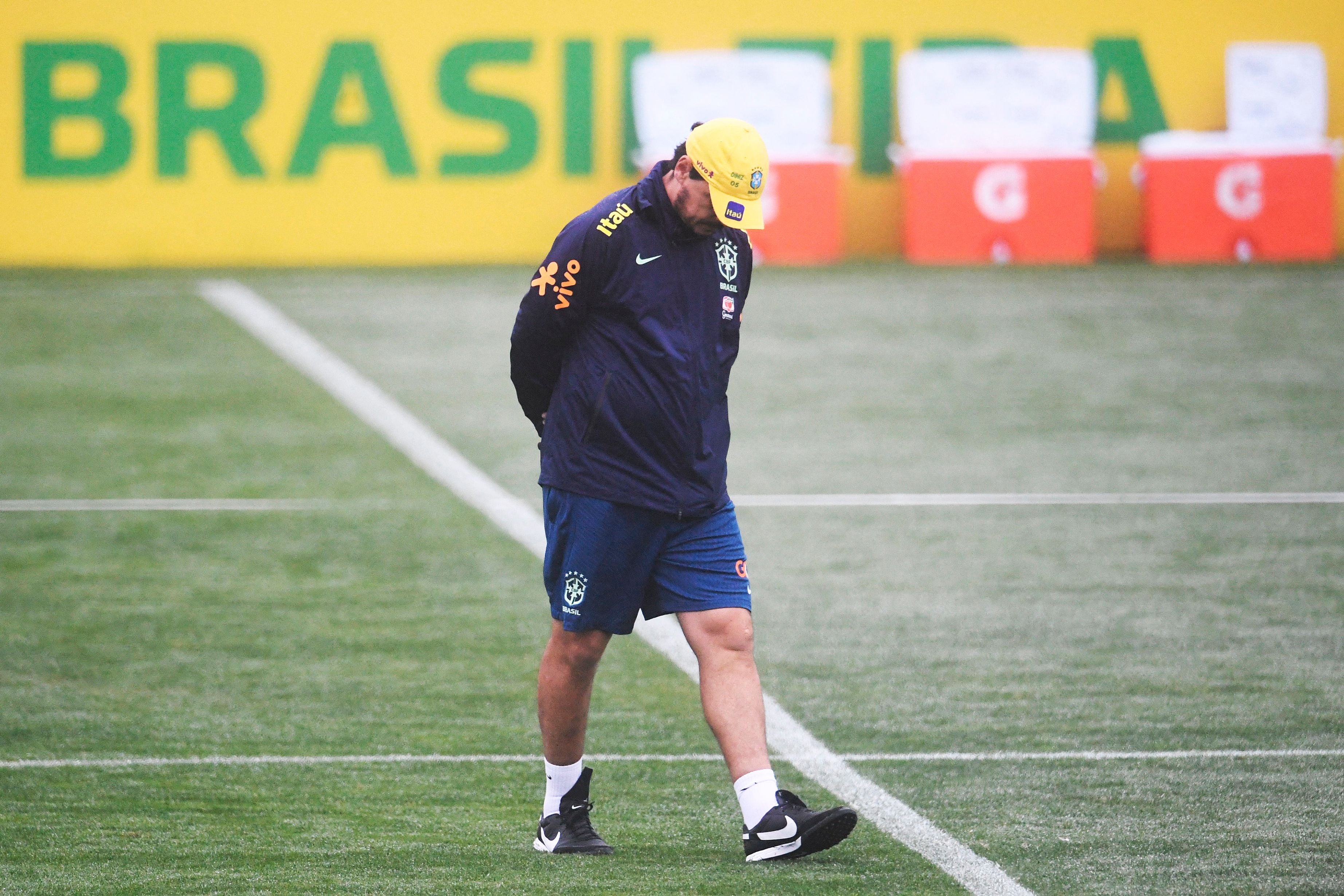 Fernando Diniz is in charge of Brazil until summer
Others, including Antony, Emerson Royal and Renan Lodi seem to be parts of the squad who are in and out depending on availability, yet never part of the best-fit plan and rarely really looking of the required level anyway. There's work to be done, particularly through central midfield, and his time with the squad will run down fast.
Diniz might be taking a longer-term view in terms of recovering Brazil's joy around playing the game, but a short-term appointment he remains and national coverage of the Selecao – particularly against this rival – will only ever remain concerned about the here and now. It will not go down well if they are hammered on home soil, regardless of which foundations are being laid.
And yet, despite all these issues, we've seen Brazil bounce back from adversity before. We've seen Argentina fail from a position of strength, come to that.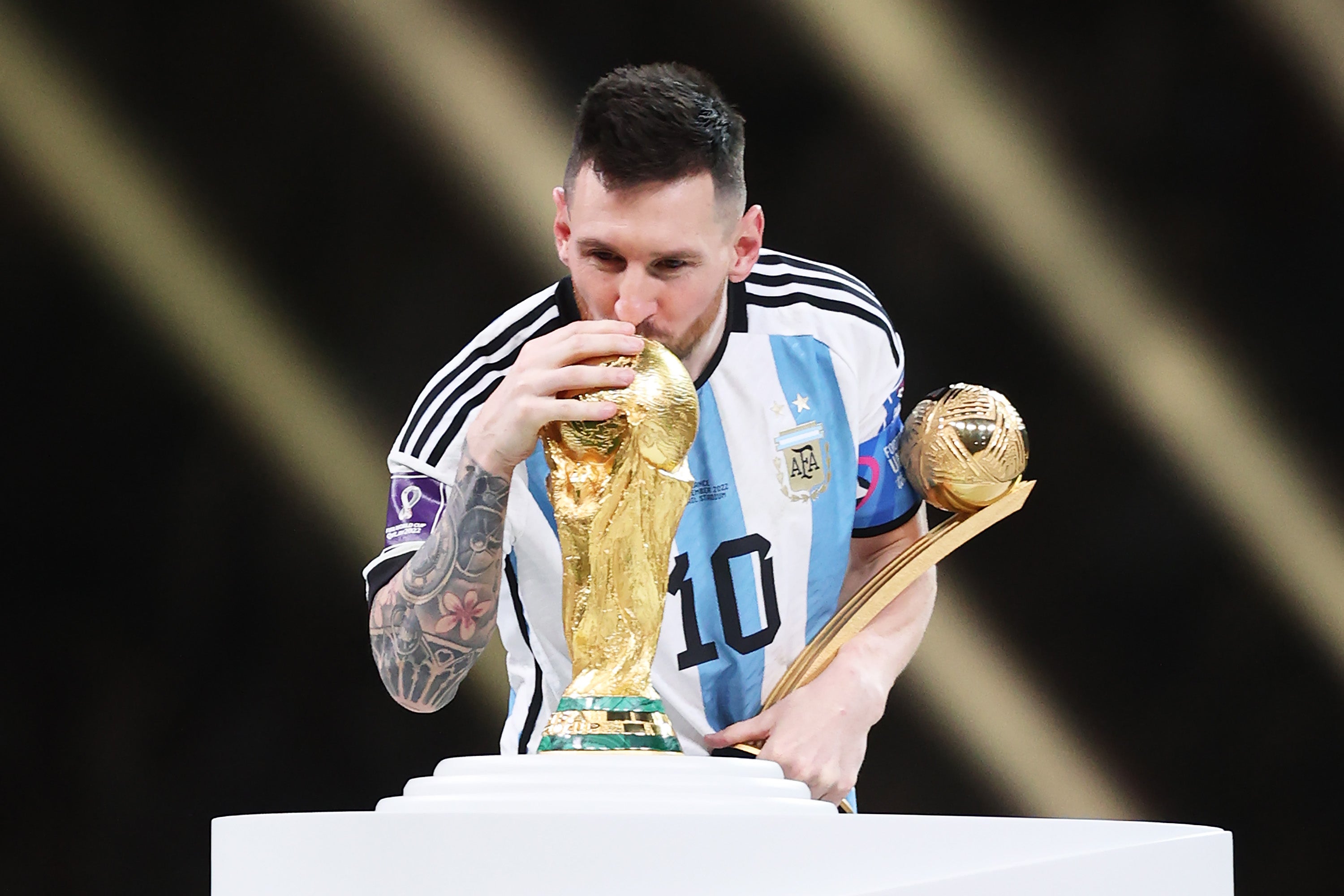 Lionel Messi has won both Copa America and the World Cup with Argentina
Football, being the crazy and changeable sport that it is, has a habit of seeing teams rise in the face of improbability – and the lack of jeopardy that La Albiceleste face from this match in isolation might only add to that.
Argentina's great wait is over. Their biggest chapter is rewritten, their greatest hero had his moment and the reformation of the side, their style and the integration of new players to form the beginnings of their next team, is done.
Brazil are still trying to find those first steps to take. Perhaps they can unexpectedly do so here, in this stadium, just as the Maracana was the stage for their rivals to take an enormous one of their own almost two-and-a-half years ago.
Source: Read Full Article