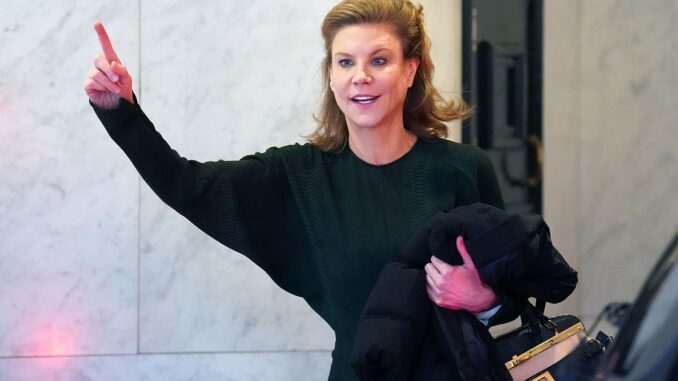 Premier League WILL allow Newcastle to loan Saudi stars as plot to block 'related-party loans' fails by ONE VOTE after hours of talks at top hotel, with Everton deduction and Man City charges hot topics 
A shareholders meeting was held at a five-star hotel in London on Tuesday
Premier League chiefs spent hours discussing a number of contentious issues
It's the world against Everton – it can galvanise the players to stay up – IAKO
Premier League clubs have not voted in favour of a temporary block on related-party loans, meaning teams with the same owners are free to trade in January.
Top flight chiefs met for hours of talks at a five-star hotel in London on Tuesday for what turned out to be a fascinating shareholders meeting, with a number of topics up for discussion. 
For example, the meeting came just four days after Everton were left stunned at being hit with a 10-point deduction for breaching financial rules. 
Meanwhile, another major topic of conversation surrounded temporarily banning loaning players from clubs who have the same owners.
This came after Newcastle were linked with potentially trying to loan players from the Saudi Pro League (SPL) in January to bolster their squad, with Eddie Howe admitting he is an admirer of Al-Hilal's Ruben Neves.
Premier League clubs have not voted in favour of a temporary block on related-party loans (pictured – Newcastle co-owner Amanda Staveley)  
This means Newcastle will be allowed to loan stars from the Saudi Pro League (SPL) despite Newcastle's owners also owning four SPL clubs – Al-Hilal, Al-Ahli, Al-Nassr and Al-Ittihad
Eddie Howe's side were linked with a move for Al-Hilal and former Wolves star Ruben Neves
Some teams were concerned about the possibility of temporary transfers being done between 'associated clubs'  (pictured – Staveley leaving the meeting after hours of talks) 
West Ham vice-chair Karen Brady after the vote to ban 'related-party loans' failed by one vote
Your browser does not support iframes.
However, Newcastle and Al-Hilal are both owned by Saudi Arabia's Public Investment Fund (PIF) – as are fellow SPL clubs Al-Nassr, Al-Ahli and Al-Ittihad – and some teams were concerned about the possibility of temporary transfers being done between 'associated clubs'. 
Shareholders subsequently voted on whether to ban loaning players from clubs with the same owners.
A two-thirds majority was needed for the temporary rule to go through, and this total was not reached, meaning Newcastle will be free to loan Saudi stars in the winter transfer window.
However, Mail Sport understands the attempt to block related-party loans failed to pass by just one vote. 
Nevertheless, this will be a welcome boost to Eddie Howe's squad, with the Magpies' current injury list running into double figures for their 2-0 defeat to Bournemouth ahead of the international break.
It does appear Newcastle's chances of landing Neves already look to have diminished though, with the Portuguese midfielder expected to stay at Al-Hilal beyond January, but they won't be completely ruled out of contention to secure his signature given the failure to vote through the ban.
In relation to Everton's penalty, the 10-point deduction has seen Sean Dyche's men drop into the bottom three, but the Toffees have vowed to appeal the verdict.
Things could get worse for them, though, as Burnley, Leicester and Leeds – who have all been relegated from the Premier League in the last two seasons – are seeking £300m in compensation due to believing Everton's breaches helped keep them in the top flight.
If they are successful with their claim, this could plunge Everton into administration and see them deducted a further nine points. 
But Everton feel the punishment handed down to them last week was 'unjust' and in a statement released on Friday, they declared they would 'monitor with great interest the decisions made in any other cases concerning the Premier League's profit and sustainability rules'.
This appeared to allude to how Manchester City currently have 115 charges hanging over them from back in February for allegedly breaking financial rules.
Crystal Palace co-owner and chairman Steve Parish was also pictured departing the hotel
PGMOL chief refereeing officer Howard Webb similarly attended the crunch meeting
Burnley chairman Alan Pace was seen going into the west London hotel earlier on Tuesday
Everton's 10-point deduction was also discussed, with Sean Dyche's men in the relegation zone
Premier League chiefs also asked for an update on Man City's case, as the champions have 115 charges hanging over them for allegedly breaking financial rules
Their case remains ongoing, but shareholders from rival clubs were expected to question today if progress was being made in coming to a decision on whether City are guilty of any wrongdoing and what the potential punishment could be.
West Ham vice-chairman Karren Brady and Burnley chairman Alan Pace were among the chiefs who were both seen entering The Churchill Hyatt Regency Hotel on Tuesday morning in west London.
A new deal for funding the Football League was also expected to be ratified.
Reports on Monday claimed clubs will look to put pressure on the 'Big Six' to contribute more to a £130m rescue fund for the EFL.
IT'S ALL KICKING OFF! 
It's All Kicking Off is an exciting new podcast from Mail Sport that promises a different take on Premier League football.
It is available on MailOnline, Mail+, YouTube, Apple Music and Spotify.
Your browser does not support iframes.
Source: Read Full Article