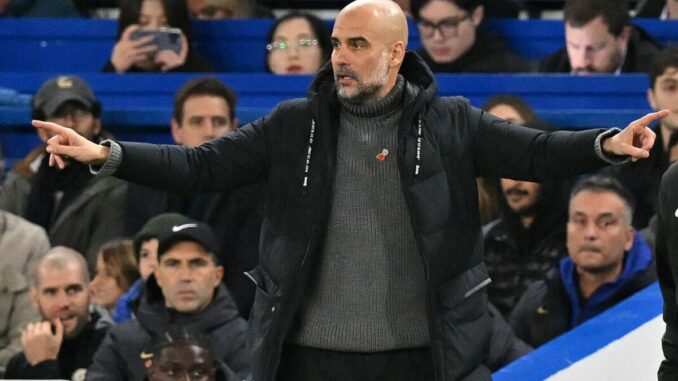 Everton deducted 10 points in record-breaking punishment
Manchester City were charged in February with breaking financial fair play rules but have yet to be punished by the Premier League. Pep Guardiola's side were charged with breaking the fair play rules over a nine-year period, starting in 2009, and could face a more severe punishment than Everton's 10-point deduction.
The reigning Premier League champions were referred to an independent panel for over 100 alleged breaches of league rulings. This followed a four-year investigation into the club who legally challenged the findings. The outcome of City's case has not yet been communicated, but any punishment is likely to face an lengthy appeal process. Manchester City commented on independent panel investigation in their annual report.
It said: "On 6 February 2023, in accordance with Premier League Rule W.82.1, the Premier League referred a number of alleged breaches of the Premier League Rules by Manchester City Football Club to a Commission under Premier League Rule W.3.4. In February 2023, in response to the charges, the Club issued a public statement that it welcomes the review of this matter by an independent commission, to impartially consider the comprehensive body of irrefutable evidence that exists in support of its position."
Everton have been handed a 10-point deduction for allegedly breaching the Premier League's Profit and Sustainability Rules (PSR) during the 2021/22 season. The club were referred to the independent commission in March – a month later than City – resulting in a five-day hearing.
The Toffees admitted it was in breach of the PSRs for the period ending season 2021/22 but the extent of the breach remains in dispute. Their PSR calculation for the financial year resulted in a loss of £124.5million, which exceeded the PSR permitted threshold of £105m.
In an unprecedented ruling Everton became the first Premier League club to receive a points deduction for breaching financial fair play rules. The Toffees immediately announced that they would appeal the points deduction and would 'monitor with great interest' other cases concerning other Premier League clubs facing action for breaching PSR.
Don't miss…
Mikel Arteta 'driving force' behind Arsenal bid to sign third Man City player[TRANSFER]
Cole Palmer explains snubbing Pep Guardiola as player loving life at Chelsea[QUOTES]
Erik ten Hag's misery compounded as Ian Wright gives Pep Guardiola verdict[ANALYSIS]
Support fearless journalism
Read The Daily Express online, advert free
Get super-fast page loading
Punishments for City could range from a points deduction to being expelled from the Premier League. Despite being unprecedented in the Premier League clubs like Derby County, Sheffield Wednesday and Birmingham are amongst those who have previously been docked points for breaching financial rules.
Stefan Borson, a lawyer who has previously advised City, suggests that Guardiola's side and Chelsea could face harsh sanctions. The Stamford Bridge club are facing scrutiny over whether they have previously breached PSR and could also face a punishment.
Source: Read Full Article